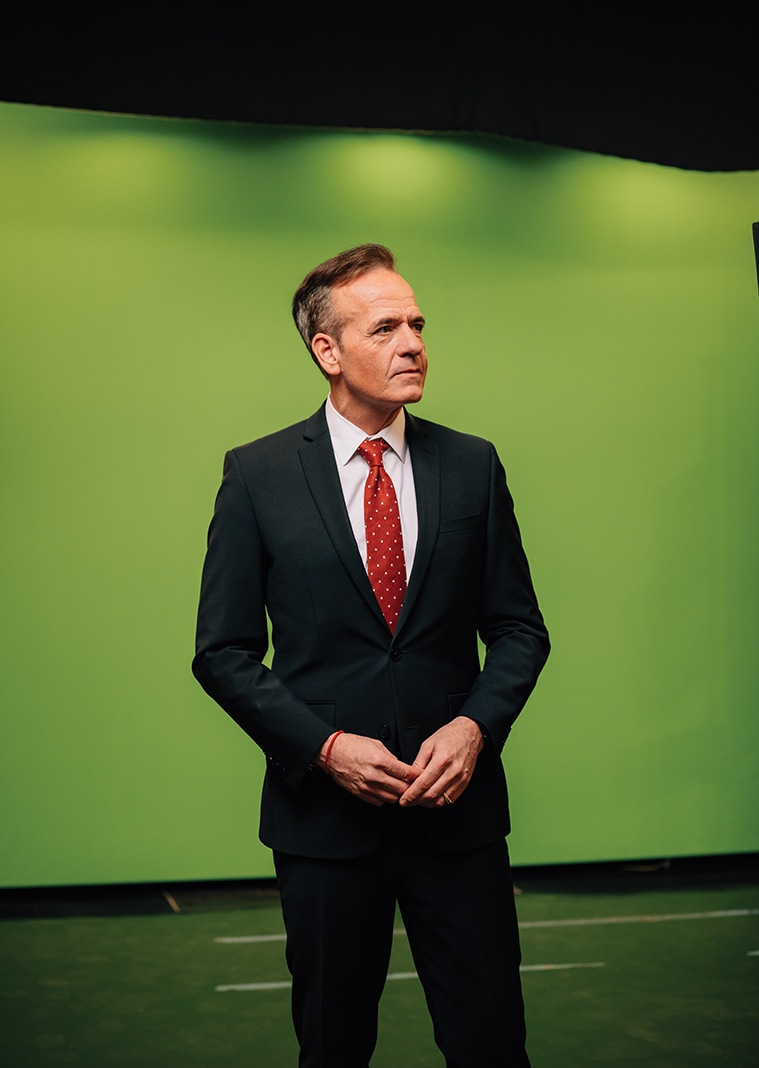 It's been nearly a decade since KSTP-TV meteorologist Ken Barlow revealed publicly that he had bipolar I disorder. At the time, he had no idea how much his life would change after that moment.
In the fall of 2012, the popular meteorologist was emceeing a walk for the National Alliance on Mental Illness (NAMI) at Minnehaha Park in Minneapolis. As he looked out at the crowd of 4,000 standing before him holding signs in support of those with mental illness, he felt empowered to "blurt out" the diagnosis he had been given in 2007.
Barlow, 60, said he didn't want to keep it a secret any longer, unlike his father who also had bipolar but never told his children before he died. His mother told him later. Once Barlow went public, the support was overwhelming. Local media wrote stories and interviewed him on TV. People around the globe reached out and shared their own stories.
One of those who emailed Barlow after reading a St. Paul Pioneer Press story about his diagnosis was Oscar-nominated actor Glenn Close. She said she was "blown away" by his courage and shared that she also has family members with bipolar disorder and schizoaffective disorder. Close is the co-founder of Bring Change to Mind, a nonprofit that raises "awareness, understanding, and empathy" for those with mental illness. Barlow even ended up appearing in service announcements put out by the organization.
"Back in 2012, there weren't too many public people, especially in local news, who were coming out and saying, 'I have a mental illness.' It just wasn't a thing to do," Barlow said. "And now I see more and more of that happening in the business and nationally—athletes, musicians, actors, and actresses. It's become more of a topic of conversation. It's becoming more acceptable."
According to the National Institute of Mental Health, nearly one in five U.S. adults lives with a mental illness. Sue Abderholden, executive director of the Minnesota chapter of NAMI, was there that day in 2012 when Barlow opened up about his diagnosis. While mental illnesses are common in the U.S., she said it was a big deal when Barlow spoke up because of his high profile. Many people fear discrimination when it comes to being open about their mental health, she said.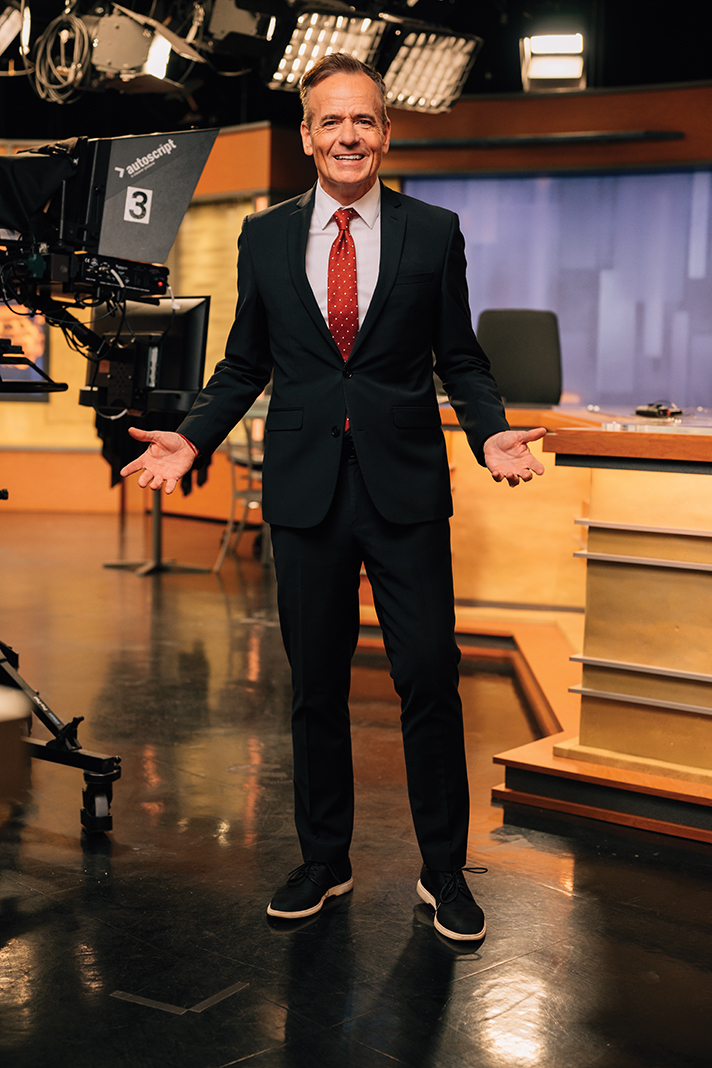 "Ken did break down some barriers and opened up doors," she said. "Men, especially, tend not to talk about their mental health as much, so for him to begin that conversation—it was really quite impactful. I appreciate Ken a lot. He's absolutely made a positive impact in our movement."
Over the past 10 years, Barlow has talked to thousands of people, candidly sharing his story. He has presented to medical students at the University of Minnesota, Twin Cities and doctors at the Mayo Clinic in Rochester about what it was like to be misdiagnosed three times before finding out he had bipolar I disorder. But there's one talk he'll never forget, and that was in front of 500 teenagers at Lakeville South High School.
"I was under no illusion that the kids watch TV news and showed up for me," he chuckled. "It was their free period and they showed up because of the topic. I told them my story. Afterwards, a young lady raised her hand in the audience. She stood up and she said, 'I just wanted everybody to know that I deal with anxiety and depression.' I get teared up now thinking about it because you sometimes think of high school kids as cynical, but hundreds of teenagers there stood up and gave this brave girl a standing ovation."
A father to three grown children and husband to wife Theresa for 37 years, Barlow said it means the world to him that his family is proud of the work he's done in the past decade. The support he's received from his colleagues at KSTP-TV, a Hubbard Broadcasting company, has also uplifted him.
"Not only are they supportive of me and everything I do that's related to mental health," Barlow said, "they actually promoted me to chief meteorologist last year after Dave Dahl retired."
Abderholden said it was a "big deal" when Barlow was promoted at KSTP because the company knew he had bipolar disorder.
Barlow said he has no regrets about being open with his struggles and continues to remain vulnerable when it comes to sharing mental health updates with people. In November 2021, Barlow posted a video on Twitter revealing he had suffered a major depressive episode that had lasted five months during the pandemic. At the time, he said he "miraculously made it out of the darkness."
"The more important thing is I talk to ordinary people like me. I talked to thousands and thousands of people over these past 10 years," he said. "And every time I do, I get re-energized, and it's reaffirming that what I did was the right thing for me and what I continue to do is the right thing. I'm letting people know they're not alone."
If you or someone you know needs help with a mental illness, here are some resources recommended by Sue Abderholden from the National Alliance on Mental Illness Minnesota:
Minnesota Warmline provides a peer-to-peer approach to mental health recovery, support, and wellness. Call 877-404-3190 or text "support" to 85511.
Crisis Text Line is Minnesota's suicide prevention and mental health crisis texting service. Text "MN" to 741741.
National Suicide Prevention Lifeline provides 24/7 free and confidential support. Call 1-800-273-8255.
NAMI Minnesota provides information on support groups, classes, and resources at namimn.org.
Facebook Comments