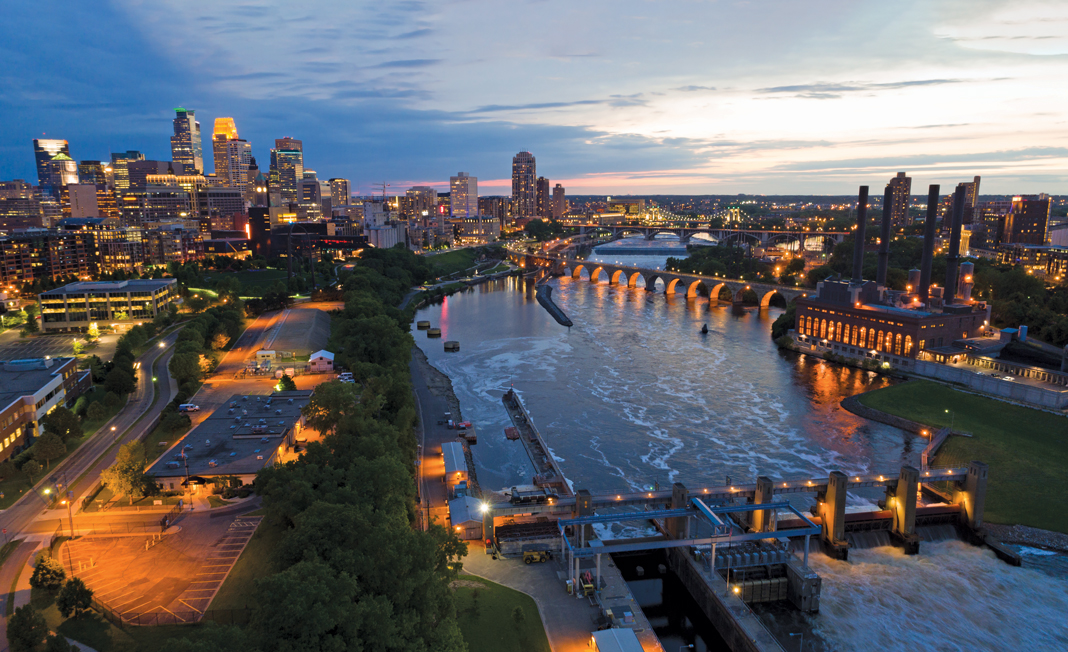 1) We offer two cities for the price of one.
The Mississippi River separates Minneapolis and St. Paul. Is there a rivalry between the two cities? Of course. But with downtowns less than 10 miles apart, the Twin Cities also work as a team. Minneapolis is the modern-age metropolis, containing the headquarters of Fortune 500 companies like Target, Xcel Energy and General Mills. The latter grew out of an 1880s golden age, back when Minneapolis was the flour-milling capital of the world. Meanwhile, the state capital, St. Paul, feels quainter and more historic. It has less-gridded streets due to the river's S-bend, and architectural time capsules include the Landmark Center and the Hamm Building, where you'll find charming tenants like Park Square Theatre and Heimie's Haberdashery. St. Paul's downtown isn't short on headquarters, either, claiming companies like Ecolab and Securian Financial. (Orbiting Minneapolis and St. Paul are even more big businesses.)
Week by week, you can trade off exploring each city. A jaunt through Minneapolis' second-level skyway system—the longest continuous system in the world, at 9 miles—gets you to some of our largest sports and entertainment arenas, like Target Center and Target Field, along with department and grocery stores, various banks, specialty shops, and eateries that serve everything from full meals of pho or steak to small treats like chocolate and coffee.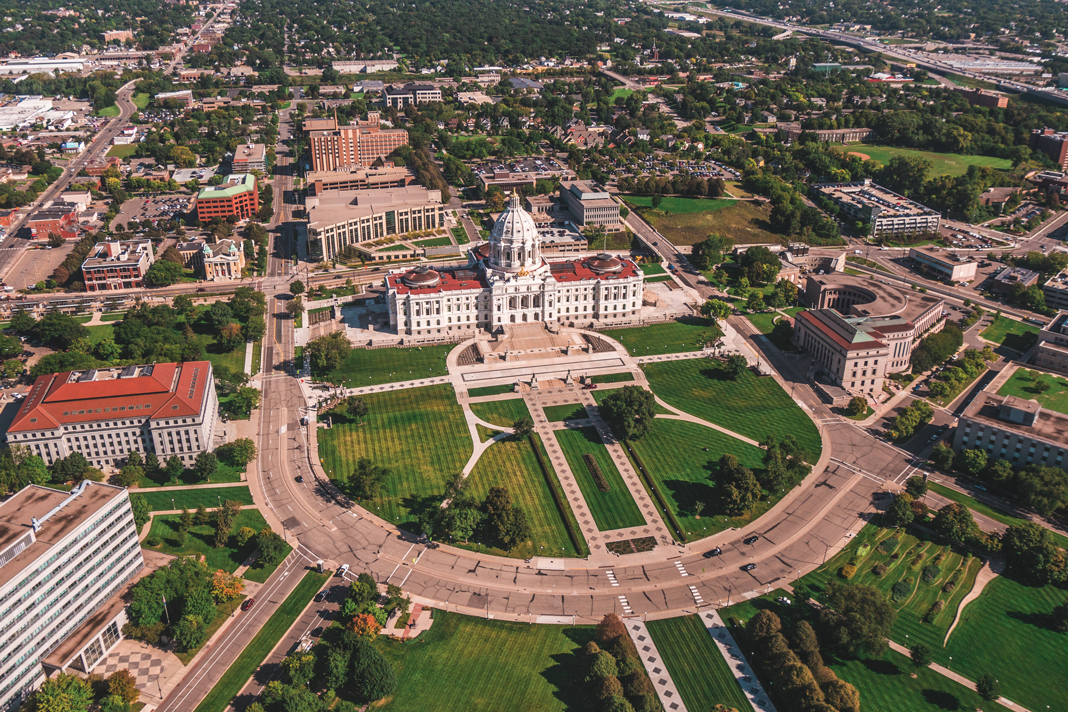 In St. Paul, weekends and evenings bring locals to the St. Paul RiverCentre and the Xcel Energy Center for huge concerts. Also downtown, the St. Paul Farmers' Market is a seasonal gem, and families flock to the Minnesota Children's Museum.
Beyond Minneapolis and St. Paul's downtowns, districts sparkle with their own treasures. In Minneapolis, the North Loop cultivates some of the area's trendiest boutiques and restaurants. Northeast Minneapolis encompasses the cobblestoned main street of St. Anthony Main, along with more than half a dozen breweries and the hive-like Arts District.
The St. Paul region of Summit Avenue and Cathedral Hill is rich with gorgeous history, and the Minnesota Historical Society offers walking tours of the area's Victorian mansions. St. Paul's West Seventh neighborhood has seen recent innovations in dining and shopping, not least of which is Keg and Case Market, the No. 1 new food hall in America, according to USA Today in 2019.
No matter how long you live here, the Twin Cities' creative and entrepreneurial forces keep synthesizing, coming up with more and more to discover.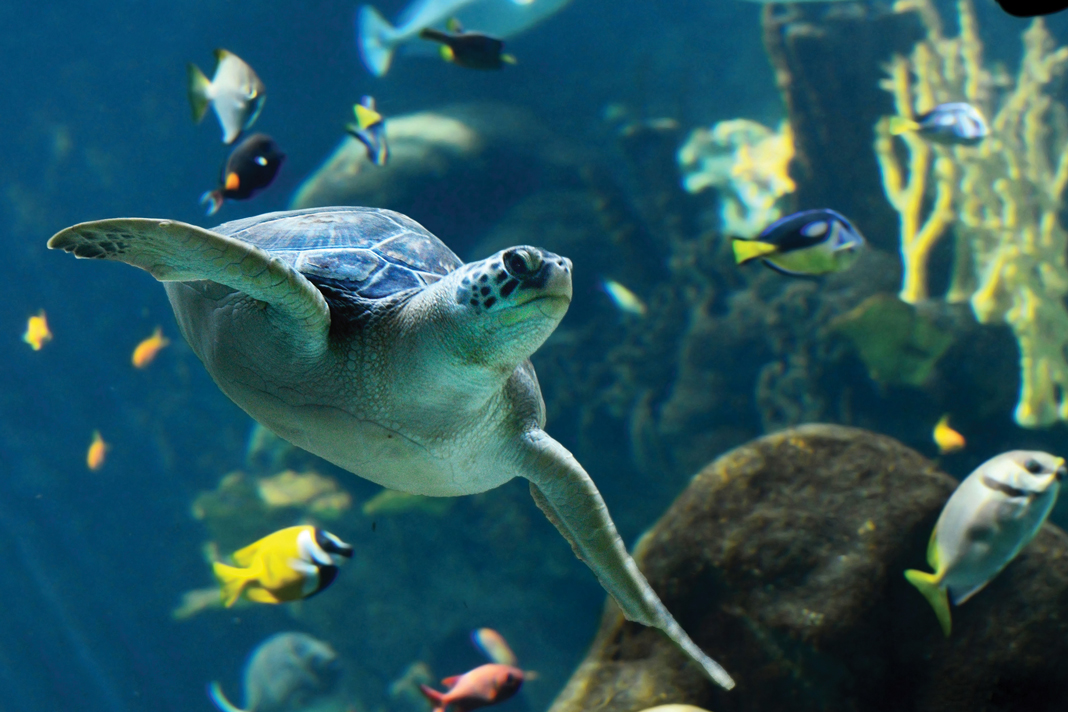 2) We're surrounded by great suburbs, too.
Yes, Minneapolis and St. Paul are the epicenters—but the suburbs, just a hop-skip away, are more than residential areas. They open up into their own little worlds, all equally Minnesotan.
Just think of the 100-plus miles of shoreline skirting Lake Minnetonka, west of the Twin Cities. Here, you'll find pockets of lakeside dining and recreation—many accessible by boat—in suburbs like Minnetonka, Wayzata and Excelsior. Shopping sprees abound, as they do throughout the metro area. Closer to the Twin Cities, the suburb of Edina is home to the chic Galleria shopping center as well as the upscale-yet-cozy 50th & France shopping district. Between Minneapolis and St. Paul, Roseville has been reimagining the Rosedale Shopping Center, with new experiences and a food hall, to bring it into the modern era of malls. And, of course, we have the behemoth in Bloomington: Mall of America, the country's largest shopping mall.
Farther west, the suburb of Robbinsdale is, by itself, a mini food kingdom. Here, the inventive Travail Collective boasts an impressive roll call: Pig Ate My Pizza (craving fancy tikka masala on your slice?), the walk-up Minnesota Barbecue Co., and the chef's-table experience at Travail Kitchen and Amusements.
In the southern suburb of Apple Valley, things get wild. You'll find the conservation-minded Minnesota Zoo here, an almost 500-acre campus that keeps sea otters, grizzly bears, crocodiles, flamingos and hundreds of other animals. Farther southwest, Chaska nurtures nature's quiet beauty at the 1,137-acre Minnesota Landscape Arboretum. Nearby Shakopee holds horse races at Canterbury Park, and Prior Lake is king for gambling and big-name entertainment with its Mystic Lake Casino and event venue. Meanwhile, Chanhassen puts on plays and musicals at the Chanhassen Dinner Theatres, the largest dinner theater in the country. And the city has another claim to fame: Paisley Park. The recording studio, concert venue and home of the late pop icon Prince has now added "museum" to its mythic description.
In the northwest and northeast, respectively, Anoka and White Bear Lake keep their downtowns bustling, and both make for quick, easygoing weekend excursions. Of similar Mayberry milieu, Stillwater nestles along the St. Croix River, to the east of St. Paul. The postcard-perfect city is known for boutiques, diverse eateries, gorgeous views of the river and, in the fall, a Honeycrisp-growing orchard called Aamodt's Apple Farm.
3) We make it easy to get from point "a" to point "b."
From the suburbs to the cities, Metro Transit's award-winning public transportation system makes it pretty straightforward to experience it all. Metro Transit maintains discounted downtown zones, limited and express rides for daily commuters, and easy-to-track buses, light rails and trains. Light rail tracks run through both downtowns, with the Metro Blue Line starting at Target Field in Minneapolis and stopping at popular locations like the Warehouse District, Nicollet Mall, U.S. Bank Stadium, Minnehaha Regional Park, V.A. Hospital, both terminals at Minneapolis-St. Paul International Airport and Mall of America.
The Metro Green Line also starts at Target Field but goes east to west, stringing through the University of Minnesota campus and into downtown St. Paul, to the State Capitol. Special limited or express buses around the Twin Cities allow residents to commute easily from the suburbs, even for outer-ring residents living in places like Stillwater. Park-and-rides cover convenient access points, with plenty in residential areas. And some suburbs have their own bus systems, like the Minnesota Valley Transit Authority, which serves southern 'burbs like Burnsville.
Those traveling beyond the Twin Cities will find Greyhound and Megabus stops in both Minneapolis and St. Paul. The Northstar train connects northwest communities, such as Elk River and Big Lake, to Minneapolis, where the stop at Target Field accesses the light rail. In St. Paul, the Amtrak train stops at Union Depot, connecting passengers to many parts of the country.
If you don't want to take a bus or train to get downtown, you'll always find places to park. Minneapolis has huge ramps A, B and C on the northern part of downtown. Take advantage of the $8 early-bird parking or contract pricing, which includes a $20-per-month carpool deal.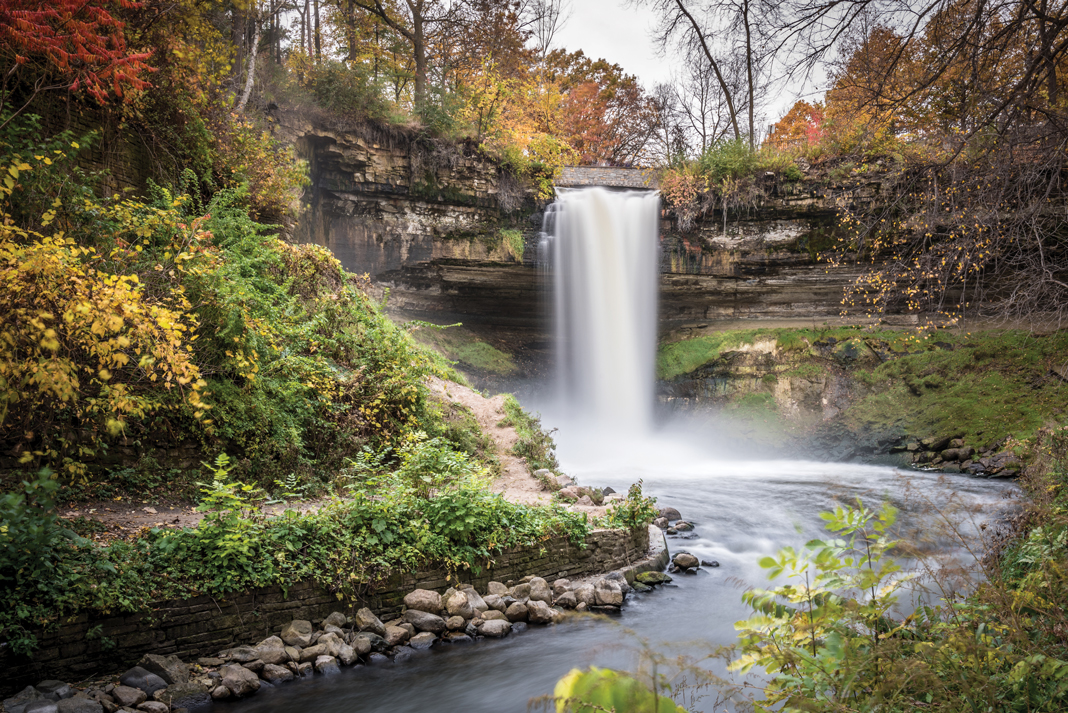 4) We're good for greenery.
Minneapolis and St. Paul have two of the top park systems in the country, according to Park Score, and the outdoors play a huge role in the Twin Cities' character. Minnesota is, after all, the Land of 10,000 Lakes, according to whoever bothered to count them (although, in fact, we have more than 11,000).
In Minneapolis, you'll find the always-abuzz Chain of Lakes: Bde Maka Ska, Brownie Lake, Cedar Lake, Lake of the Isles and Lake Harriet. With biking and walking trails connecting these lakes, plus their beaches and boat slips, the area fills up especially in the warmer months.
Bde Maka Ska, the biggest lake in Minneapolis at 3.2 miles in circumference, serves as a great loop for those training for a 5K. It also features delicious beachside bites, bike and boat rentals, and the Minneapolis Sailing Center. Another favorite beach, Lake Nokomis, lies 20 minutes northwest, and folks flock year-round to Minneapolis' Theodore Wirth Regional Park, as well.
A 53-foot waterfall thunders in south Minneapolis at Minnehaha Regional Park, where nearby trails flank the Mississippi River. On the opposite bank, in St. Paul, Fort Snelling State Park encompasses a Dakota memorial, and blossoms await at the capital city's Marjorie McNeely Conservatory at Como Park. There, you can stroll along Como Lake, detour through a Japanese garden and duck into a greenhouse that's towering with life.
In the warm months, Minneapolis and St. Paul host movies and music in their parks. And in the winter, cross-country skiing, snowshoeing, tubing, downhill skiing and ice skating take over. Find these chillier pursuits at recreational areas like Hyland Hills in Bloomington and Buck Hill in Burnsville.
5) We'll guide your educational journey, from day one to college degree.
The University of Minnesota is part of the Big 10, with 23 Division I sports teams and acclaimed undergraduate programs, such as chemical engineering (tied for fifth best in the country according to U.S. News & World Report). It also has a partnership with the Guthrie Theater for its acting B.F.A. and a business school whose undergraduate programs U.S. News & World Report ranked 19th in the country in 2020.
Less than a mile from the U of M's West Bank campus resides the liberal arts university Augsburg. The University of St. Thomas' main campus is in St. Paul, while its graduate school programs take place at its downtown Minneapolis location. More private post-secondary options include Macalester College; Concordia, which has the only Center for Hmong Studies in the country; Hamline, with its revered law program; the Minneapolis College for Art and Design; and the University of Northwestern-St. Paul, from whose campus the Christian radio station KTIS broadcasts. (These are just the private colleges in the metro. Go a little less than two hours south to Northfield, and you'll find St. Olaf College, rich with Nordic character, and Carleton, ranked the seventh best liberal arts college in the nation and the best in undergraduate teaching by U.S. News & World Report.)
Besides four-year colleges, the metro has many trade schools and two-year or community colleges. Dunwoody Technical College specializes in STEM-related areas and even has a Robotics & Manufacturing department. Schools like St. Paul College, Anoka-Ramsey Community College, North Hennepin Community College, and Minneapolis Community and Technical College cover many different academic needs, from degrees in the arts to medical laboratory technician certificates.
Families can count on educational support, preschool through high school, throughout our school districts. WalletHub rated Minnesota public schools as the sixth best in the country, weighing quality, standardized testing scores, dropout rates and more. The top 10 high schools in the state are in the metro, according to U.S. News & World Report, in cities like St. Paul, Woodbury, Eden Prairie, Apple Valley and Eagan. As your child grows up, options like open enrollment, language immersion, homeschooling flexibility and more help you choose a program that best suits their learning needs.
6) We'll Suit your work-life needs, whether you're corporate, collaborative, Entrepreneurial, or in the nonprofit sphere.
Minnesota has 16 Fortune 500 companies, including Target, Best Buy, Land O'Lakes, 3M and General Mills. The state also has the largest privately owned company in the country, Cargill. For those who lean more toward the nonprofit sector, our philanthropic spirit has spawned organizations like the food bank Secondhand Harvest, fundraising nonprofit GiveMN and the sobriety program Minnesota Adult & Teen Challenge.
Whether you want to start a passion project or simply want to connect, Minneapolis and St. Paul have community and co-working spaces available. In St. Paul's Lowertown neighborhood, Fueled Collective offers a shared-space concept in an 1800s warehouse building that's open to all. The Coven, in Minneapolis, welcomes women, transgender and non-binary people. The group collectively funds membership scholarships and, throughout the year, hosts speakers, panels and pop-ups.
If you're a social entrepreneur with a vision, consider applying for a FINNovation Lab fellowship (the name is a riff on the owner's other business, Finnegan's Brew Co., which is below the lab). Here, people selected for a nine-month fellowship get help manifesting their ideas, with funding, a work space, mentorship, education and more.
7) We are the nation's health capital.
The Mayo Clinic in Rochester is the best hospital nationwide, as ranked by U.S. News & World Report, and it has been ranked No. 1 in more specialties than any other hospital in the nation. It's less than two hours away from the Twin Cities, forming the center of a health care constellation that links up some of the best services in the world, including other phenomenal hospitals and clinics in the Twin Cities.
Abbott Northwestern Hospital is nationally ranked in eight specialties, such as cardiology and heart surgery. Others, like Regions Hospital in St. Paul and the University of Minnesota Masonic Children's Hospital, regularly receive national rankings, as well.
Clinics such as the People's Center Clinics & Services in the Cedar-Riverside neighborhood of Minneapolis focus on accessible and culturally relevant care. Doctors here not only treat people but also advance the medical field: At the University of Minnesota Medical Center, research continues to break ground on the nation's newest treatments.
As the impact of COVID-19 began to radiate across Minnesota, local health care titans at Mayo Clinic, Hennepin Healthcare and the University of Minnesota started working through studies and clinical trials in search of strategies to stymie the novel coronavirus pandemic. Their global-stakes efforts have not gone unnoticed in this ongoing fight to secure the well-being of those at home and abroad.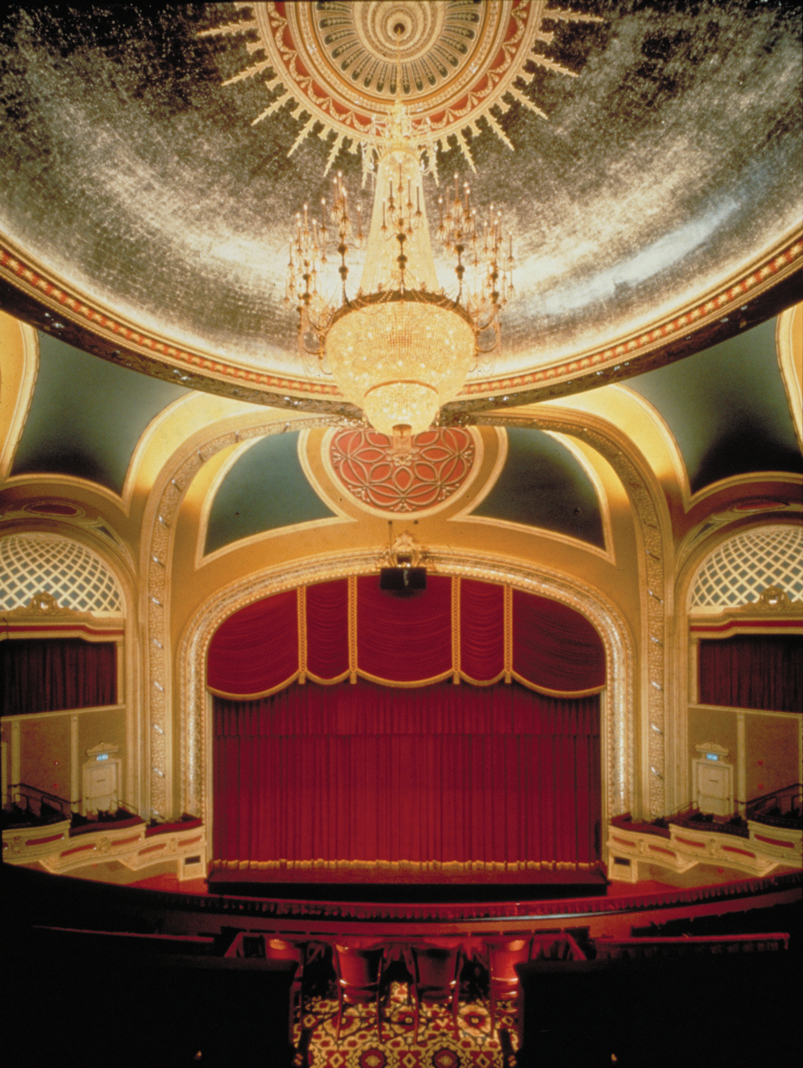 8) Our arts and culture speak for themselves.
On both sides of the Mississippi, the Twin Cities have dozens of theater companies, not least among them two regional Tony winners: the Guthrie Theater, founded by Sir Tyrone Guthrie (once hailed as Britain's most influential British director) and the Children's Theatre Co., which has commissioned more than 200 new works in the last 50 years.
Penumbra Theatre Co. in St. Paul tells stories of the African American experience, while Theater Mu serves as a platform for Asian American theater artists. Other theaters include Theater Latté Da, specializing in musicals, and the Jungle Theater, whose fantastic, boundary-pushing productions have highlighted unique perspectives and garnered national attention.
The nonprofit Hennepin Theatre Trust brings in touring Broadway shows (which often stage their elaborate productions on the Orpheum Theatre stage), as does the Ordway Center for the Performing Arts. The Ordway also houses the Minnesota Opera, the St. Paul Chamber Orchestra, and local and national music and entertainment acts.
Check out thought-provoking choreography at Cowles Center for Dance & the Performing Arts, and head to Northrop Auditorium to see the world's best dance companies. We also have the Grammy-winning Minnesota Orchestra and vocal ensemble Cantus, and on any given night, you have plenty of options to choose from at spots like the iconic First Avenue & 7th St Entry, the Dakota jazz club and the Palace Theatre.
Our art museums, meanwhile, offer many ways to interact with the visual arts. The biggest is the Minneapolis Institute of Art, called Mia. It has more than 89,000 permanent works in its collection and spans 20,000 years of international culture. For a focus on contemporary pieces, the Walker Art Center, also in Minneapolis, seeks out the cutting-edge across all genres, from choreography to multimedia and sculpture.
Other art museums include the recently remodeled Minnesota Museum of American Art in St. Paul, the Museum of Russian Art in Minneapolis and the American Swedish Institute—a museum inside a mini Minneapolis castle. In the natural and applied sciences, museums get hands-on at the Science Museum of Minnesota, the Bell Museum and the Bakken Museum.
For history lovers, take a trip to Fort Snelling to watch history come alive, or walk through historic homes like the James J. Hill House. You can contextualize the present by glimpsing the past at museums like the Minnesota History Center or the Somali Museum of Minnesota, too.
9) Our culinary scene goes well beyond hotdish.
In Minnesota's parade of James Beard Award winners, we have Alex Roberts of Restaurant Alma, Gavin Kaysen of Spoon and Stable, Ann Kim of Young Joni (winner of the Midwest's 2019 Best Chef award)—and, it's safe to say, plenty more to come. We're always adding new names, and longtime finalists include pastry chef Diane Moua, also of Spoon and Stable, and Midwest Best Chef finalists like Christina Nguyen of Hai Hai, Jamie Malone of Grand Cafe and Steven Brown of Tilia.
"Iron Chef" competitor and "Top Chef" alum Justin Sutherland helms Handsome Hog, one of the best spots for smoked beef brisket, and food innovators like Sean Sherman rake in some of the most prestigious awards. Sherman has helped revitalize Native American cuisine in the Twin Cities and nationwide, with an acclaimed cookbook, a food truck and a restaurant in the works.
Other standout names include Andrew Zimmern, celebrity chef from the Travel Channel's "Bizarre Foods," who's the force behind downtown Minneapolis' imminent new food hall Dayton's. "Iron Chef" contender Sameh Wadi and brother Saed run the beloved World Street Kitchen and play with ingredients from all around the world. Chef Yia Vang plans to wow the metro with a restaurant specializing in Hmong cuisine, and Kim is cooking up another concept, Sooki & Mimi, to focus on tortillas.
As COVID-19 hit, our chefs went online to lead cooking demos, diverted their talents into hunger relief by preparing hot meals through the Minnesota Central Kitchen, and joined the Twin Cities Restaurant Coalition to establish a support network among local bars and restaurants. They're weathering sudden changes, and locals have shown loyalty by ordering curbside, buying gift cards and expressing unconditional love for a dining scene that had lately taken on more and more national esteem.
10) We love our sports teams through and through.
Yeah, a win is nice. But it's really about the experience, OK?
With six major league sports teams in the Twin Cities area—the NFL Vikings, MLB Twins, WNBA Lynx, NBA Timberwolves, NHL Wild and MLS Loons—there's always someone to cheer on. Minnesotans are well aware of their win-lose records, but they're some of the most loyal fans you'll meet. We love our players and we love watching them come into their own.
The Minnesota United, a.k.a. the Loons, are the newest team on the block, but they already have a world-class stadium with the Allianz Field in St. Paul's Midway neighborhood. The seating is arranged so that all 19,400 seats are, at most, 125 feet away from the pitch, and the Loons brought in chef Justin Sutherland to head up concessions.
The country saw the Vikings' home at U.S. Bank Stadium during Super Bowl LII, and with events like the 2018 WNBA All-Star Game and the men's 2019 NCAA Final Four, thousands of basketball fans have experienced the Target Center's
$39 million renovation.
As for our hoops players, the Timberwolves are led by Karl-Anthony Towns, who set the franchise record in 2018 with 56 points in a game. But the Lynx are our dynasty team: four championship wins in the last nine years.
The Minnesota Twins have been at Target Field for 10 years, but the staff is always looking for ways to better the experience. The 2019 season included the Gate 34 Experience, with a turf lawn for programming and a rotating marketplace for local food and retail from places like Faribault Woolen Mill and Thumbs Cookies. Each year, the stadium's concession partners announce the new foods of the season. Fireworks crackle over the stadium, and, even if it's a tough day, games are worth attending for a few hours in the fresh air.
Also catch a baseball game starring the St. Paul Saints at CHS Field in Lowertown, St. Paul. They have their own characters, like Belle of the Ballpark and the Shark. You might even see team co-owner Bill Murray at the ticketing booth.