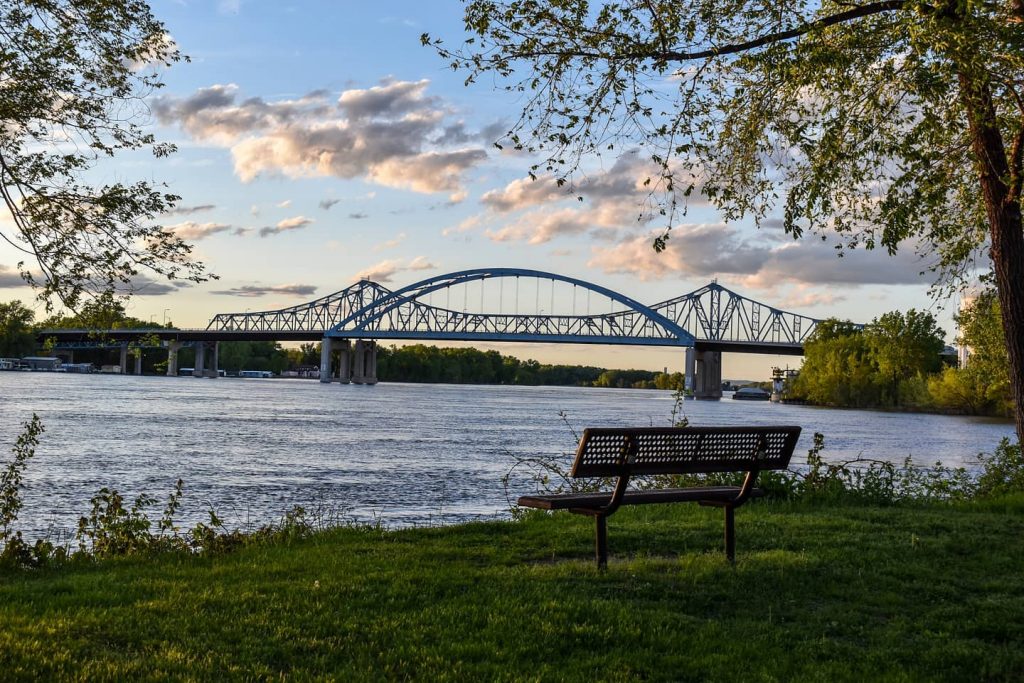 The La Crosse region has so many fun in the sun activities to enjoy with your friends and family—how will you ever choose? Below are the region's top destinations for taking in the scenery, relaxing, and making memories to last a lifetime.
Riverside Park – Everyone's Must-Stop Destination
Riverside Park is a central point in downtown La Crosse where the community comes together to celebrate the wonders of the La Crosse region. Wander through the International Friendship Garden, with its exquisite plants and sculptures, or hop onto the La Crosse Queen for a sightseeing Mississippi River cruise. Riverside Park is also known for hosting one-of-a-kind events year-round—the joys of summer are genuinely endless here!
Upper Mississippi National Wildlife and Fish Refuge
Onalaska is home to the Upper Mississippi National Wildlife and Fish Refuge, where visitors can traverse a sand prairie overlooking the magnificent Mississippi River. Make sure to see what lies below the surface of the famous river through The River Walk's "Walk on Water" exhibit. The refuge's changing prairie colors provide everlasting beauty from late spring to early fall.
Great River Landing's Sights & Experiences
Outstanding natural beauty, culture, and outdoor activities find their home on the waterfront of Lake Onalaska at the Great River Landing. This destination is renowned for its Great River State Trail, connecting over 100 miles of state bicycle trails, plus local businesses offering unique cuisine and shopping. Don't miss the chance to partake in fishing, canoeing, or kayaking these famous waters!
Must-See Downtowns
Historic downtowns are a legendary part of the La Crosse region. With breathtaking architecture, urban influences, and locally owned businesses, they are a regional treasure for arts, shopping, dining, and nightlife activities! When it comes to dining downtown, options abound. Enjoy a classic beer and burger in the area's local joints or sports bars, or choose from authentic ethnic foods, retro martini bars, or fine dining. No matter what you fancy, you're bound to leave full of savory foods and memories alike.
Unforgettable Memories at Halfway Creek Park
Situated along the creek bed of Holmen's Halfway Creek Park is the Halfway Creek Trail, 3.4 adventurous miles accessible for bikers, walkers, and runners of all skill levels. Explorers can immerse themselves in nature with these stunning forest views. After working up an appetite, Holmen's downtown restaurants are easily within reach.
Putting the "Great" in Great River Road
Also known as the "All-American Road," the the Wisconsin Great River Road's historical longevity and stunning views make taking it the ultimate route for any summer road trip! More practically known as Highway 35, the Wisconsin Great River Road offers access to excellent hiking, fishing, and scenic overlooks, and beautiful views of the Mississippi River.