Niagara Cave
photo by bruce guenter – flickr
---
When it comes to natural beauty, Minnesota has it in spades. In every corner of the state you'll find some of Mother Nature's greatest works, and these five natural wonders are proof enough. 
Niagara Cave
Minnesota has long been known for its above-ground beauty with its acres of forests, shimmering lakes, and colorful wildflowers, but there's also beauty to be found underground. Next to the Minnesota-Iowa border in Harmony, Niagara Cave offers visitors a chance to dive below the earth's surface for an hour-long hike where spelunkers will find formations that have taken Mother Nature millions of years to sculpt, such as Elephant's Head, Wishing Well, Paul Bunyan's Bed and, of course, the namesake—a 60-foot waterfall.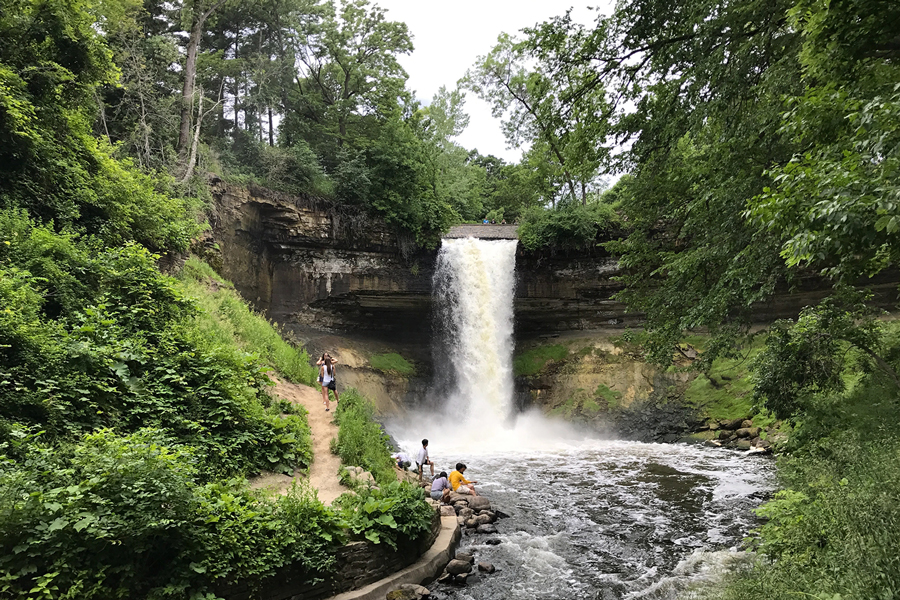 Minnehaha Falls
Minnehaha Falls
It might be hard to believe, but residents of the Twin Cities don't have to take I-35W north past Duluth to see waterfalls. Located within the heart of Minnehaha Regional Park in Minneapolis—and just a short jaunt from Metro Transit's Blue Line's 50th Street/Minnehaha Park Station—Minnehaha Falls is one of the most popular destinations in the metro, and for good reason. The towering 53-foot waterfall and forested trail to the Mississippi River attract more than 850,000 visitors annually, and provide visitors with a way to see nature's majesty without leaving city limits.

Boundary Waters Canoe Area
photo by Adam baker – flickr
---
Boundary Waters Canoe Area Wilderness
The crown jewel of the state's great outdoors, the Boundary Waters Canoe Area Wilderness in the Superior National Forest in northeastern Minnesota is an outdoor recreation enthusiast's dream. Made up of jagged crags, cliffs, canyons, and lakes formed by glaciers, the million acres feature more than 1,200 miles of canoe routes, 12 hiking trails, and more than 2,000 designated campsites. Get back in touch with nature at this sprawling patch of green.

Cove Point Lodge
photo by pockafwye – flickr
---
Lake Superior
In the Land of 10,000 Lakes, it can be hard for any one of them to stand out. But while Lake Superior might not be exclusive to Minnesota, it obviously rises above the rest. What makes it superior? Check the numbers: It's the largest freshwater lake in the world, with a total surface area of 31,700 square miles, and by volume it's the third largest freshwater body in the world, at 3 quadrillion gallons—enough to cover all of North and South America under a foot of water. Its volume is also as much as Lakes Michigan, Huron, Ontario, and four Eries combined. Truly superior, indeed.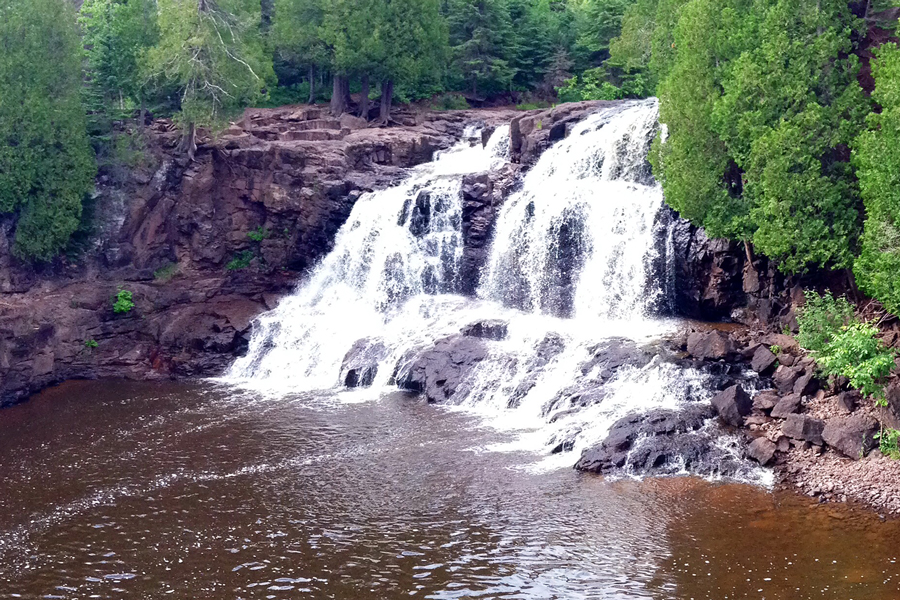 Gooseberry Falls
photo by Tony Cheng – flickr
---
Gooseberry Falls
Nestled along the North Shore just north of Two Harbors, Gooseberry Falls is one of the premier waterfalls in the state. And this is hardly a once-a-year destination, as each season brings a new perspective. Hear the roar of the falls as the snow melts during the spring, surround yourself in lush greenery during the summer, marvel at the blazing colors during fall, and take in the serenity of the frozen falls during winter. A pilgrimage for many, this is one Minnesota destination you can't pass up.
Facebook Comments