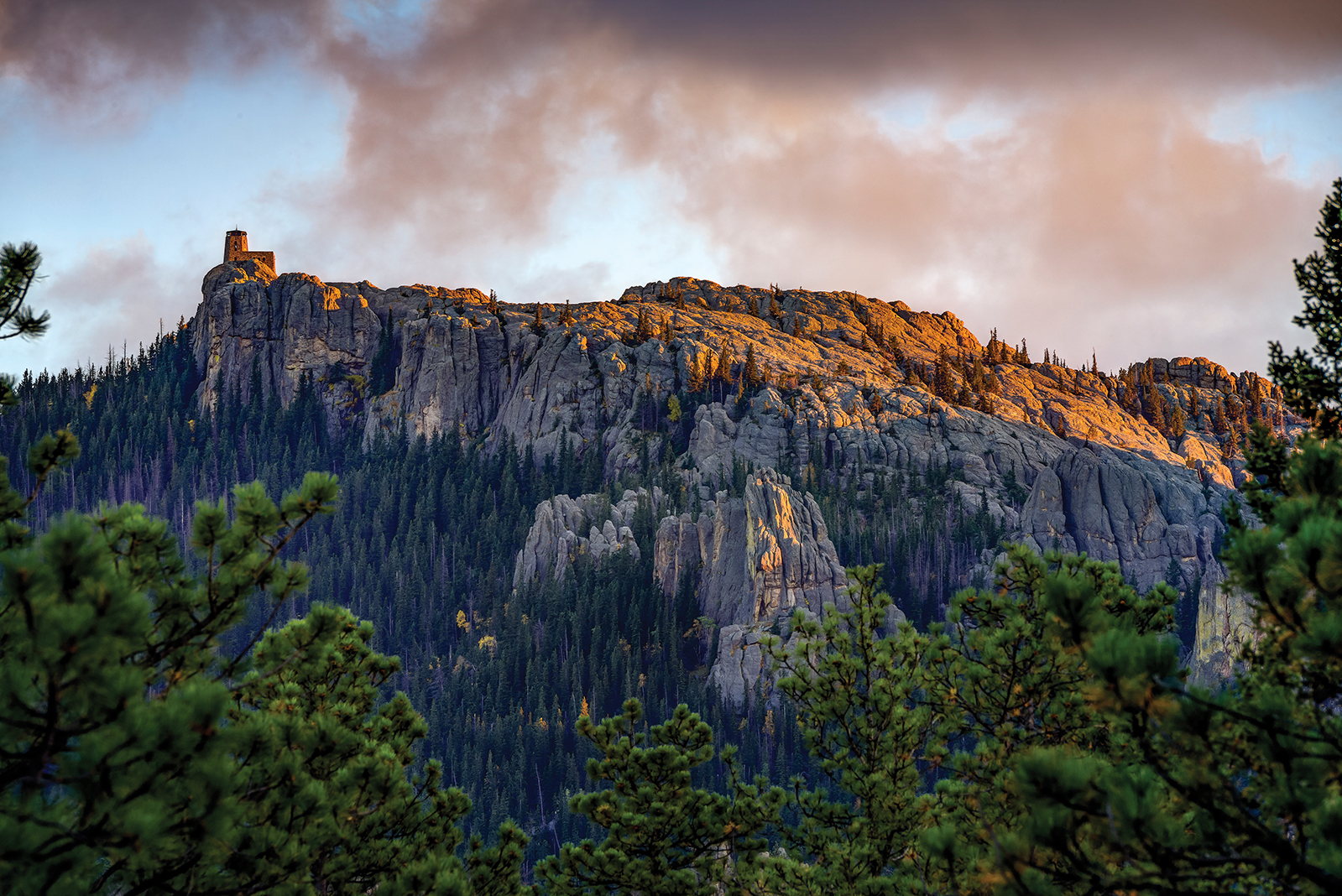 There are groups for just about any interest and activity these days—but I still get some strange looks when I say I'm a member of the Highpointers Club. It's a simple concept: Members try to climb the highest natural elevation point in each state. They also share their tips and successes in online forums and in a newsletter appropriately called Apex to Zenith. Those who have summited all 50 states are celebrated as "Completers."
What started out as a family weekend road trip to our first state highpoint nearly a decade ago has turned into an ongoing adventure as we zigzag through the U.S. on various travels, making detours to visit highpoints. While I've only completed five states so far and my daughter only three, my husband and son have summited 11. They plan to hit more soon, too, with a trip to the Appalachian Mountains where a number of states' highpoints are clustered.
Some sites are simple to summit—just drive up, park the car, and look for a sign or geological marker to prove you were there. Other highpoints require advanced hiking skills, special gear, and months of planning for permits or permission. Some are on state-owned land or national parks, while others are on privately owned properties only open to the public a few times a year. Many include a log or journal tucked away from the elements where visitors can write their names and where they have traveled from as well as words of encouragement. Some people bring small trinkets or donations. My son has started leaving a pebble or small rock at the summit to make it an even taller highpoint.
If you're looking for a getaway with great views or a challenging hike to put on your bucket list, these six Midwest highpoints may make you want to join the club. While I've only completed four of the six, my husband and son have completed them all. I have listed them here in order of ease.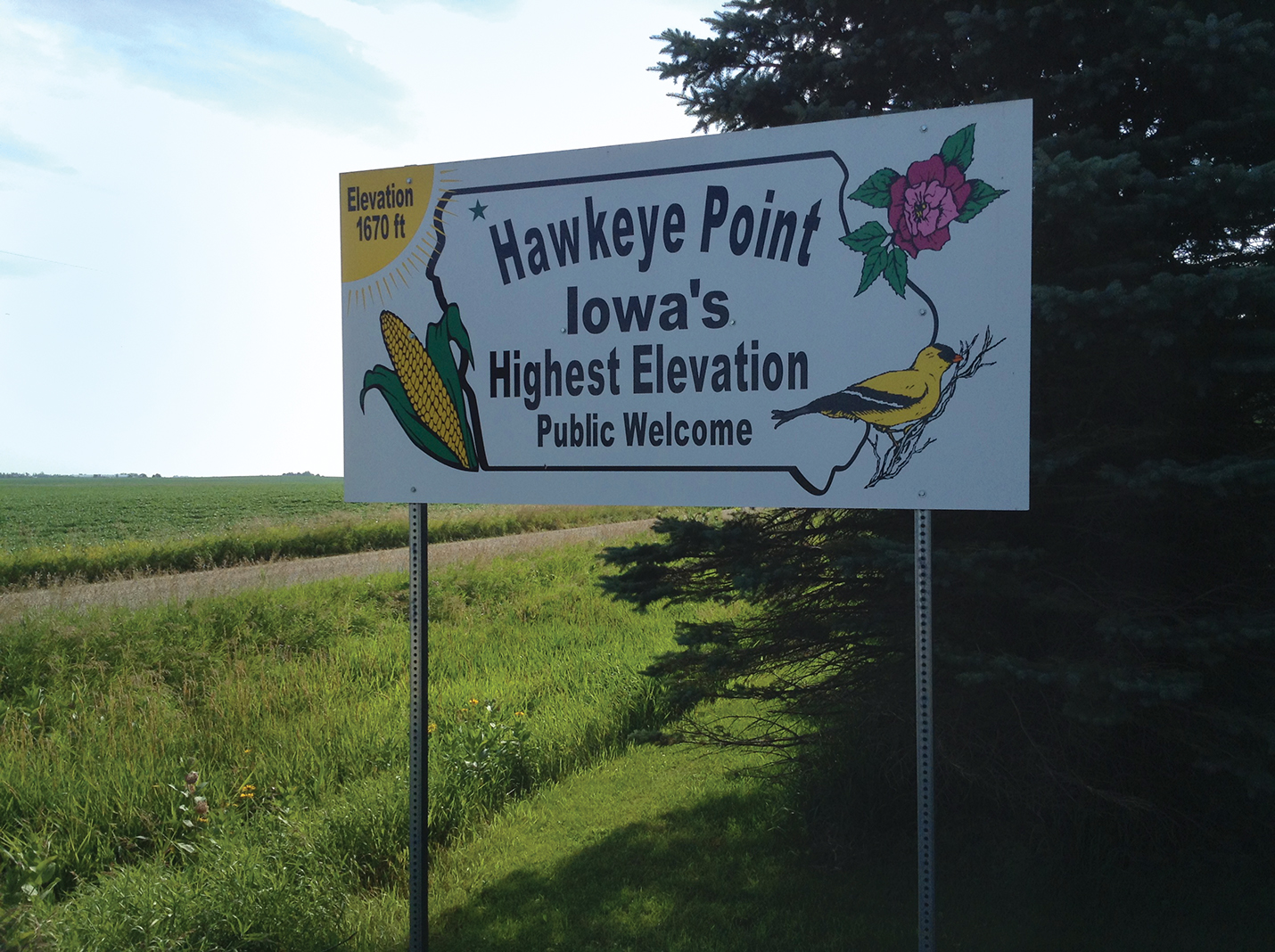 Iowa
We were looking for a family adventure years ago when we decided to jump in the car on a snowy weekend for this three-and-a-half-hour drive from the Twin Cities. We weren't sure what to expect of this new adventure of highpointing, and, to be honest, driving up to this site in the middle of a corn field is very anticlimactic. Hawkeye Point, along the Minnesota/Iowa border, is called a point instead of a mountain or peak for a reason: It's technically the highest elevation in a very, very flat state. At 1,670 feet above sea level, Hawkeye Point ranks 42nd in U.S. highpoints, but is still higher than Florida and Ohio (which we also have visited).
Highpointers should thank the Sterler family for donating this land to the county in 2006 with the stipulation that the area be turned into a park. Before that, highpointers would ask the family individually for permission to visit the site. When we arrived, we were the only visitors and spent about 30 minutes checking out the informational markers highlighting the Sterlers, the various license plates from all U.S. states, and the signs pointing to other highpoints around the country with their distances from Hawkeye Point. 
In hindsight, I'm glad we started with this easy landmark that was a fun, educational journey but not too strenuous or taxing for the kids. It sparked their interest to continue visiting other highpoints, which was the main point. While there's not a big sense of accomplishment summiting a mountain, as with some of the other sites, it can make a decent day trip with stops along the way, such as Minnesota's Worthington or Sioux Falls, S.D., about an hour away.
Illinois
I feel fortunate that we've been able to cross this state's highpoint off our list because it's only open a few times each year. Charles Mound is located on private property, but the owners allow visitors the first weekend of June, July, August, and September. (According to Summitpost.org, the owners have added a winter date over Presidents' Day weekend in February, but the gated road remains unplowed.)  
We wanted to make sure to follow the property owners' strict rules of no pets and no climbing after dusk, so paired our visit with a stay at my parents' house in La Crosse, Wis., over a Fourth of July weekend several years ago. From the Twin Cities, this highpoint is a five-hour drive; from La Crosse, we could make it in three, so set out early for a day of climbing and an evening return. The nearest large town is Galena, 30 minutes away, if
you want to stay there or plan to eat nearby.
This highpoint is only a quarter-mile from the Wisconsin border in the Driftless Area. At 1,235 feet above sea level, it's technically lower than Iowa's highpoint (and technically lower than the tip of Chicago's Willis Tower by about 500 feet, but that's not a natural highpoint). I'm listing it after Iowa, however, because this site requires you to park along the road and walk about a mile along a dirt path and through a field to reach. Finding the exact point is the toughest part of the visit, too, because there are no signs along the road. Because of its limited access, however, there are usually several other cars parked nearby to tip you off.
The site has a nice marker where you can take your selfies and a gorgeous lookout point. We found a log of previous visitors and enjoyed reading how far some people travel for this kind of adventure. It was quite hot that July afternoon when we visited, as well, making the hike a good workout for all of us.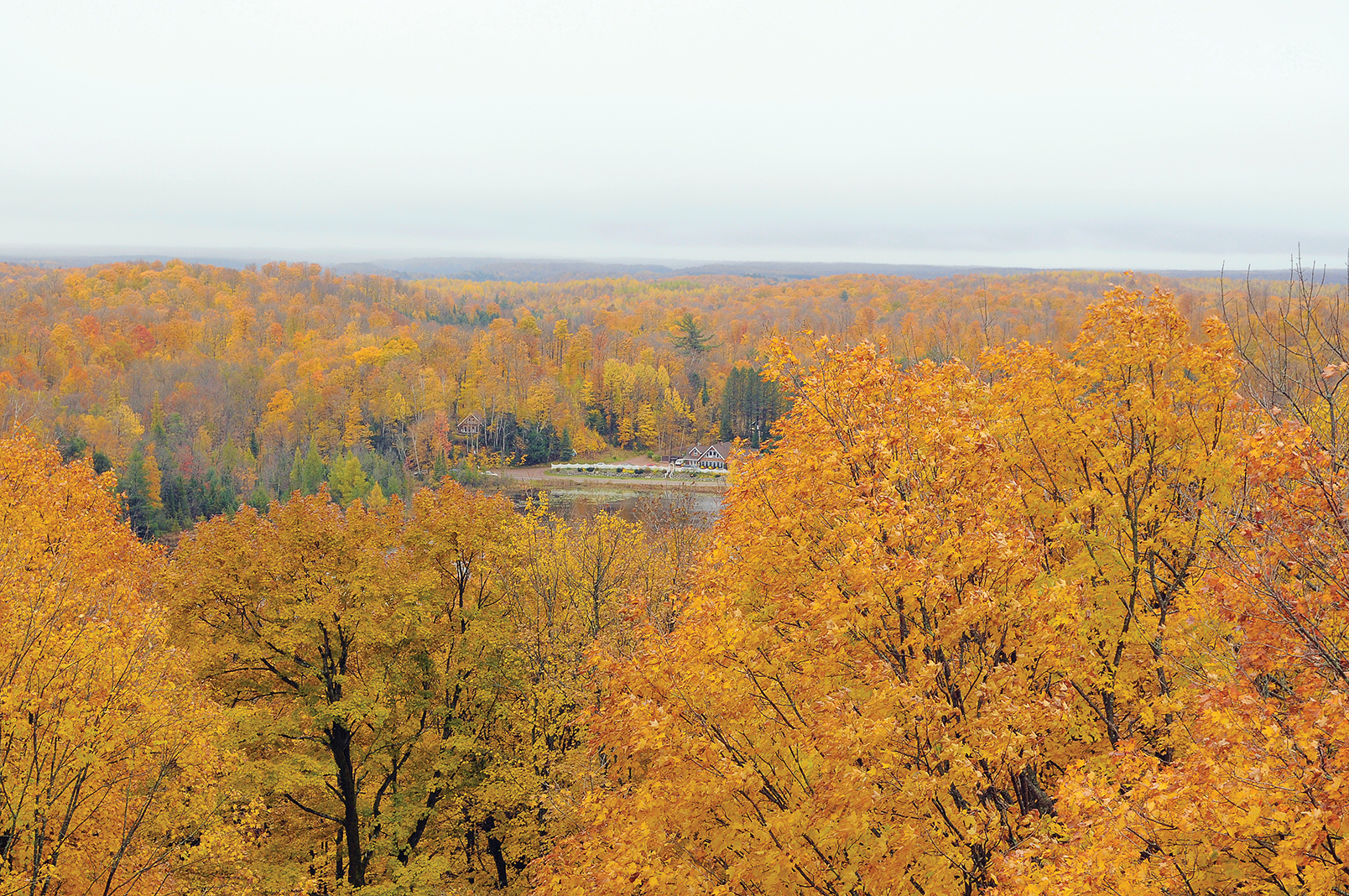 Wisconsin
Timms Hill in north-central Wisconsin is our neighboring state's highpoint and is 1,951 feet above sea level. It is a three-hour drive from the Twin Cities, with the cities of Tomahawk about 30 minutes to the west and larger Wausau about an hour to the south. The site is confusingly also called Timm's Hill, like nobody wants to make the official call on using punctuation. 
My husband has his private pilot's license, so our visit to this highpoint was a unique experience about seven years ago. We flew as a family in a Cessna 172 from the Anoka airport, where he has a membership in an airplane-sharing club, to the Prentice, Wis., municipal airport for the day. Most small airports have a courtesy car on hand for people like us who just want to explore the area for the day and leave their planes near the hangar. But the Prentice airport didn't have one on hand when we called the airport manager, Dale Heikkinen. Aviators are a friendly bunch, and Heikkinen offered to meet us the next day at the airport to drive us the 12 miles to Timms Hill County Park and act as our tour guide for the day. His knowledge of the area and enthusiasm charmed us all. 
From the parking lot of Timms Hill County Park, we walked a paved path a short distance to the lookout tower that is the official highpoint. The view that summer afternoon was clear and pristine; we could see Rib Mountain to the south and other Wisconsin landmarks. Timms Hill Trail is connected to the Ice Age Trail, which stretches 1,200 miles across Wisconsin and can easily be included as a stop for hikers working on completing that milestone. At the end of our hour-long round-trip hike to the top of the tower, we returned to the airport to fly home and marvel at the highpoint from a different vantage point: the sky.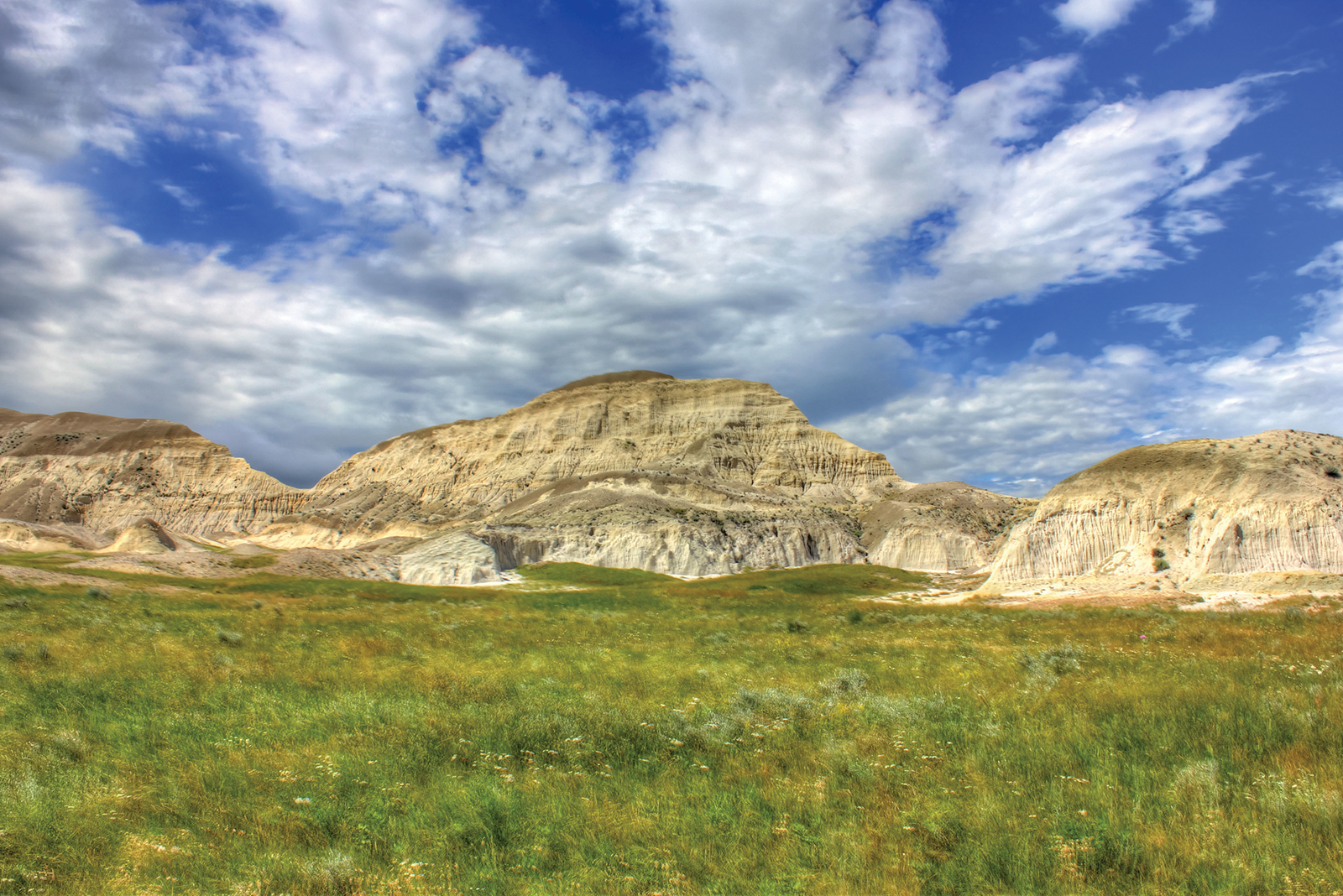 North Dakota
White Butte is North Dakota's highest point and a strenuous climb to the top at 3,506 feet above sea level. My husband, son, and I completed this summit a few years ago as we drove out to Bozeman, Mont., for a tour of Montana State University. The climb—and the visit—were both successful, and my son now attends college there. 
From the Twin Cities, it's an eight-and-a-half-hour drive to a desolate location in the Badlands within the boundaries of the Little Missouri National Grassland. Theodore Roosevelt National Park is 30 minutes to the north if you're looking to camp or combine this trip with a visit to some national parks. The name comes from the white hue of the bentonite in the rock and soil, even though it looks like it's snow from a distance.
We arrived at the parking lot at about 2 p.m. on an unseasonably hot May afternoon, dusty from the drive and glad we had stocked up on water and snacks. I wore a lot of sunscreen and a sunhat but wished I had a walking stick as well.
From the parking lot, it's a mile walk to the trailhead past the cows in the fenced pasture that seemed amused by our visit. We saw several cars in the parking lot, but only six other hikers during the four-mile round-trip hike to the top that took me about two hours to complete. 
The trailhead is flat at the beginning but gets challenging quickly. By taking my time and several breaks, I finally did make it to the top and marveled at the magnificent views. I spent about 20 minutes exploring the area, and when we got back to the car, I was covered in sweat and dust but satisfied I had completed the challenge.
South Dakota
I've had the chance to climb South Dakota's highpoint, Black Elk Peak (previously called Harney Peak), in the Black Hills National Forest a few times but haven't completed it yet. The first time I visited this area about 10 hours from the Twin Cities, I was solo and decided I wanted to climb it with my family. Silly me, because the second time I had the chance, we were returning from our Montana visit but arrived at the site late in the day. I wasn't sure if I would make the challenging round trip in under two hours. I started the climb but my husband and son went ahead without me and reached the peak as the sun was setting. That made for some amazing views—they claimed they could see seven different states from the lookout turret at the top—but they did have to return in the dark by flashlight and pass several others on the trail. 
At 7,242 feet above sea level, it's the 15th highest U.S. highpoint and listed by the Board on Geographical Names as the highest summit in the U.S. east of the Rocky Mountains. I love this area of South Dakota and could easily spend several days exploring nearby Mount Rushmore, Crazy Horse Memorial, and Rapid City. As they hiked, I walked around the beautiful Sylvan Lake Lodge grounds and took photos at the Needles Highway Scenic Overlook. Maybe a third visit will bring me luck and I will be able to cross this highpoint off my list, too.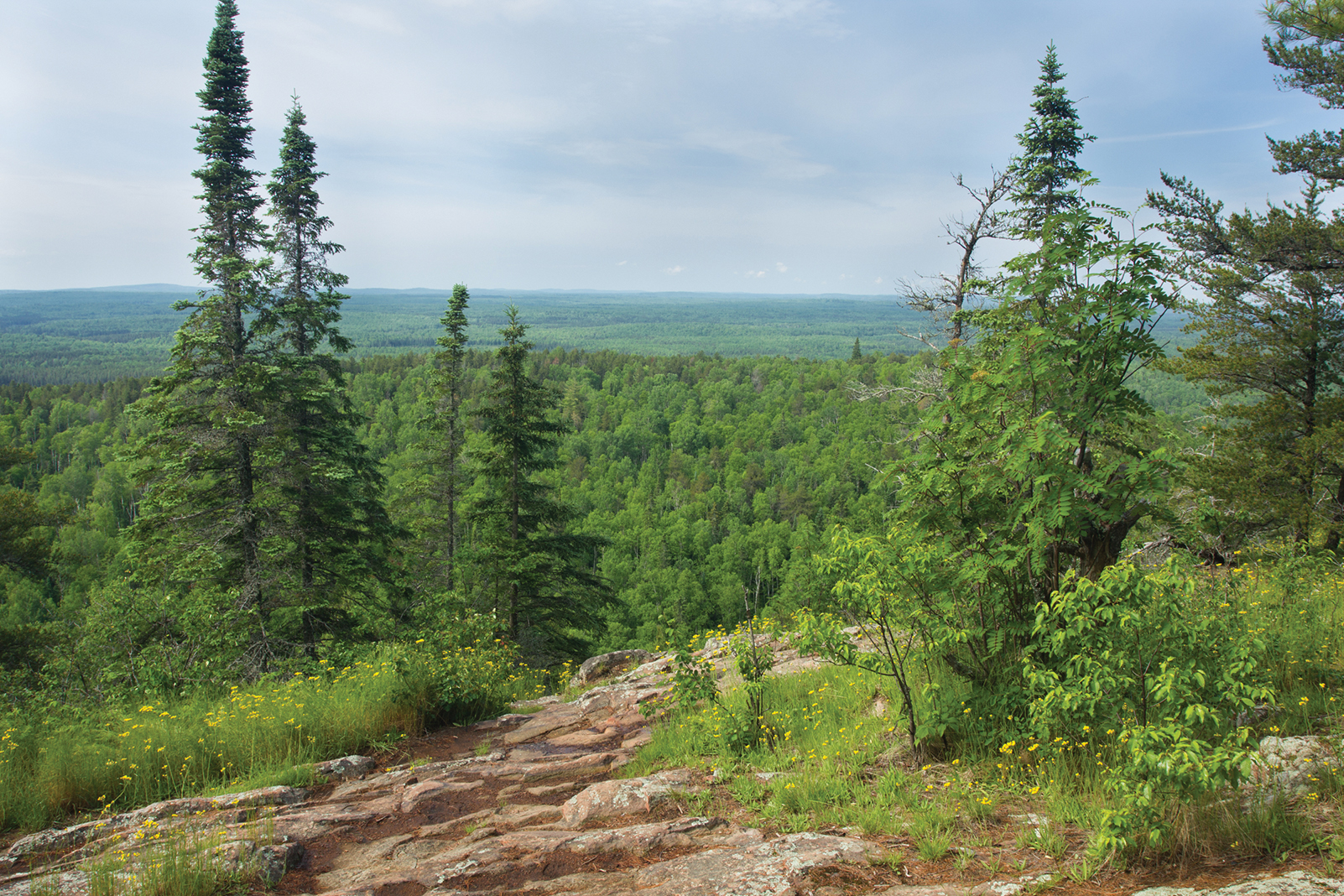 Minnesota
Finally, our own state's highest point is last on this list. That's because it, too, is one of the more difficult summits—and one I have yet to make. At 2,301 feet above sea level, climbing Eagle Mountain is a workout! It's a three-and-a-half-mile hike up that takes about five hours to complete round trip, so plan for a full day of activity. About a four-and-a-half-hour drive from the Twin Cities, the closest town to the Eagle Mountain trailhead is Grand Marais, about 30 minutes away. 
Much of the trail is within the Boundary Waters Canoe Area Wilderness, so it is maintained as a wilderness trail, without stairs and with overgrowth. It also requires a day permit to hike.
My husband and son completed this hike in the summer of 2017 with our dog and said it was one of the most challenging hikes of their highpoints so far. It was also mosquito-central, but offered incredible views at the top, including the shoreline of Lake Superior. For this trip, they camped at Tettegouche State Park, setting out on the trail in early morning to beat the heat—but not the bugs. If I were to try this one, I would like to train for it and give myself enough time to enjoy the journey and possibly combine it with a portion of the 310-mile Superior Hiking Trail. If I'm able, it may become the highlight of my highpoints.