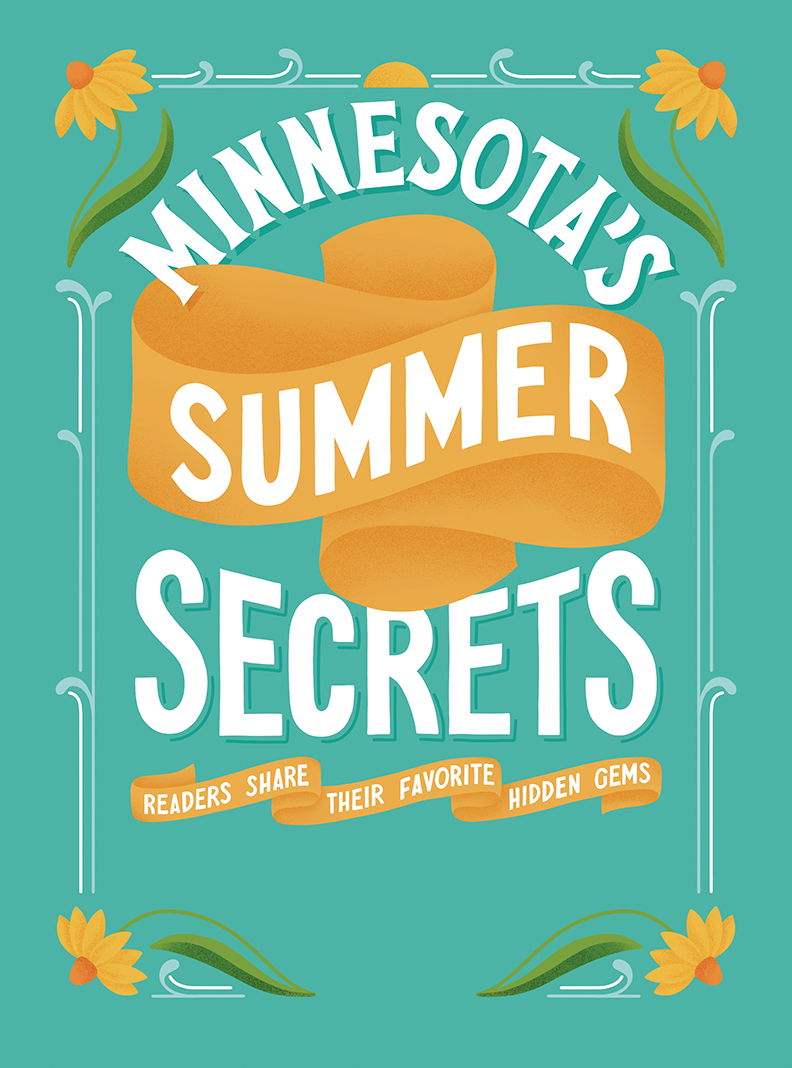 We received more than 120 suggestions when we asked readers to share their favorite secret summer activities. From little-known places to stay to overlooked stops for food and drink to fun festivals, here are some of the ideas and destinations you can try yourself.
---
Mississippi Pub in Inver Grove Heights has some great views, a cool location, and no one ever talks about it. –Nate Baustad, Woodbury
Recently, my wife, Carole, and I traveled through Wadena to Watertown, S.D. While driving down the main street we were taken with how many of the original buildings were being upgraded and repurposed, one of which was the old JCPenney store, now the Little Round Still. We had to stop and take a closer look and were treated to a most intriguing experience. I highly recommend it. –Ed Sorgatz, Longville
Isanti Spirits Distillery north of St. Francis and west of Isanti is a hidden gem where you can drink craft spirits, tour a distillery, learn about glass blowing, hear live music, and buy fresh eggs. –Tamra Kramer, Isanti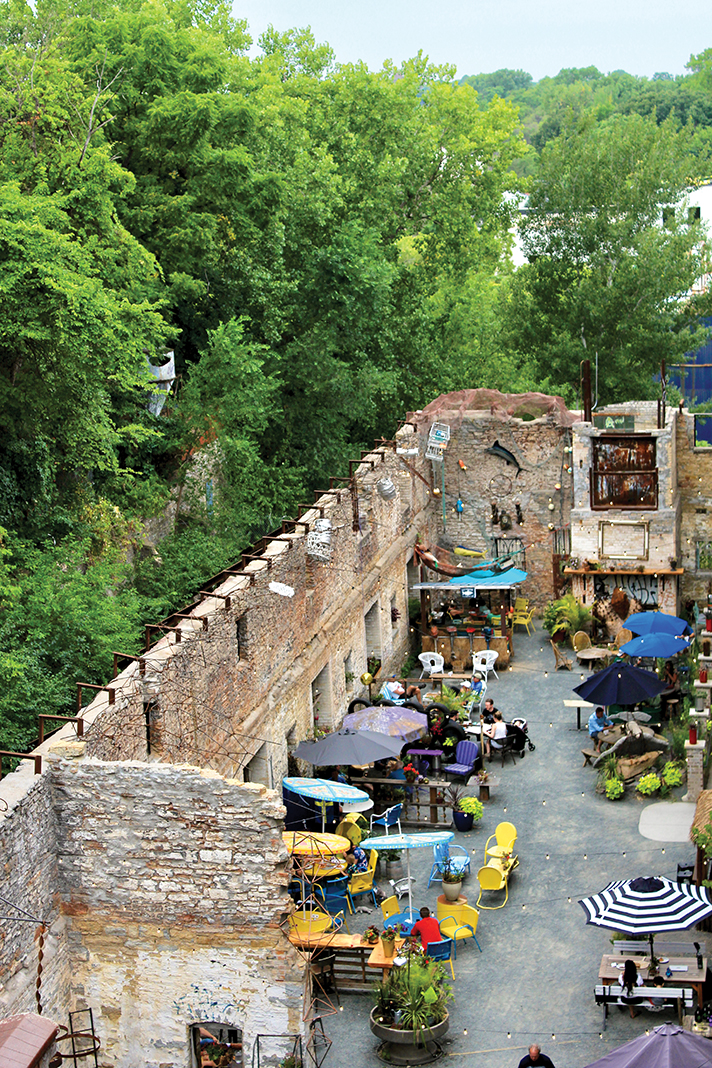 I love Saint Paul Brewing for beer and pizza. It has a super cool patio, too, with lots of vintage art and plants. –Carrie Bather, Minneapolis
The 'Wick Pub & Grill in Woodbury is one of the best summer patios in the Cities. It overlooks the beautiful Prestwick Golf Course, and the drinks and food are great. It's perfect for that summer lunch, happy hour, or dinner. –Crystal Siegel, Woodbury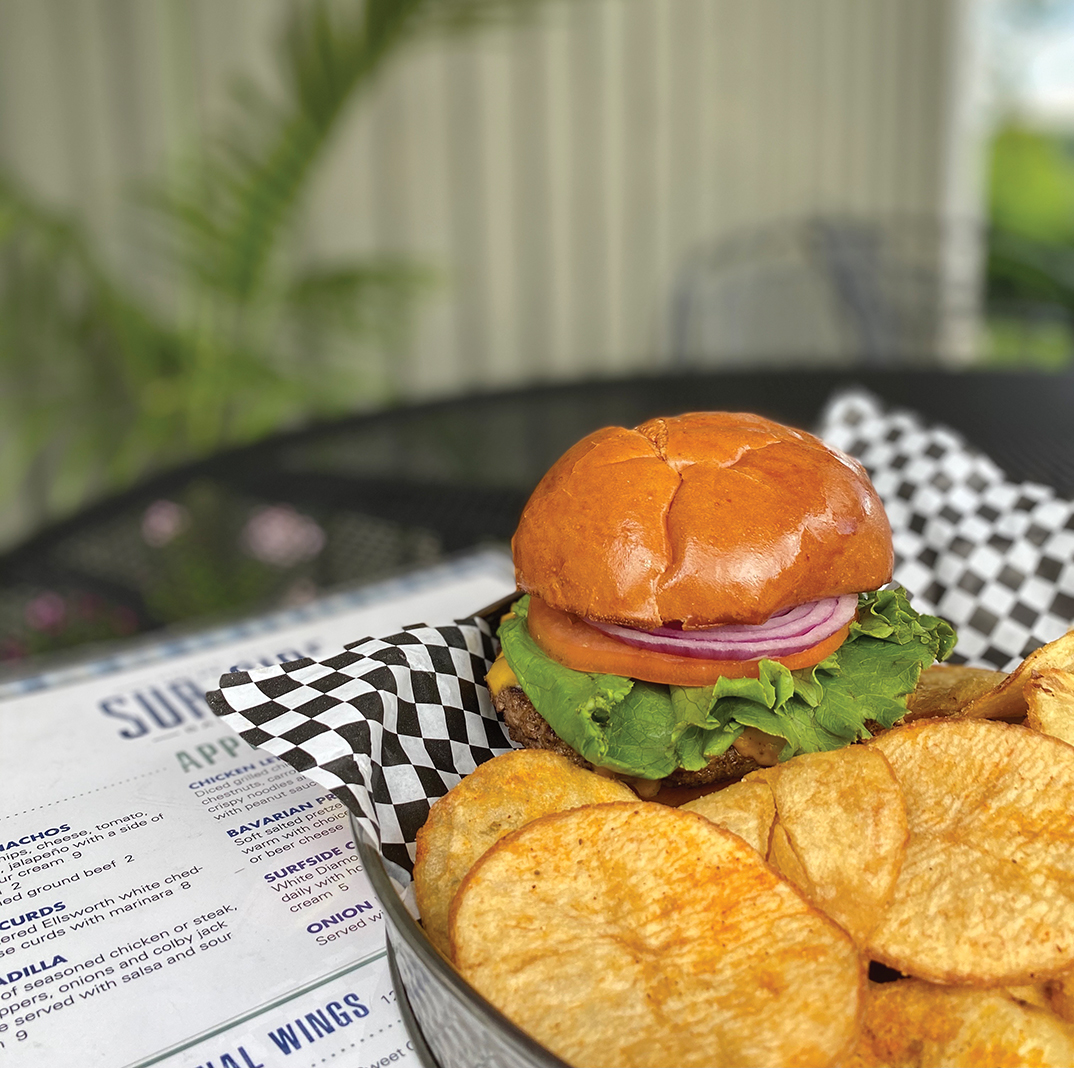 Surfside Bar & Grill is a favorite right here in Mound. They have added a new outside patio that is a great addition. –Dan Dischinger, Mound
Just north of the metro, Pine City is buzzing with culinary diversity! New to the restaurant scene are Taiwanese-owned Lotus Thai Cuisine, Mexican-owned Don Julio's Authentic Mexican Restaurante, and Black-owned Maxwell's Southern BBQ.  Additionally, Cabina Caffe and The Garage Bar & Grill launched recently. –Natalie Paredez, Pine City
Holman's Table in St. Paul has stellar food and drink, a patio on the tarmac at the St. Paul airport, incredible views of the St. Paul skyline, and they even have helicopter rides for on the weekends! –Elizabeth Reding, St. Louis Park
Visit the original Dairy Queen in Moorhead, home of the Dilly Bar. –Krisie Garvin, Monticello
I absolutely love Friday pizza nights at Salem Glen Winery in Rochester. This hidden gem does Friday-night stone-fired pizza you can enjoy out among the vines with a sunset view. –Amber Herbrand, Stewartville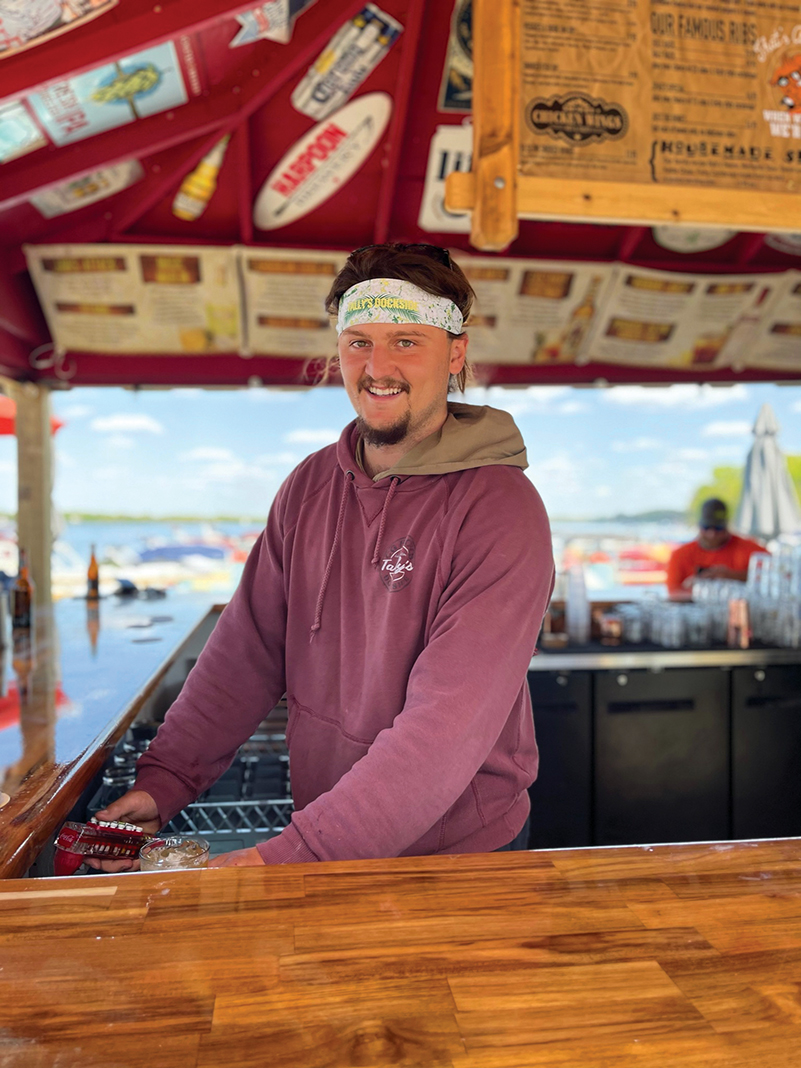 Tally's Dockside at White Bear Lake's marina serves beachy drinks and has outdoor cabanas. It also offers boat rentals and live music. –Nicole Jordan, White
Bear Lake
Margie's Kitchen & Cocktails in Andover serves up delicious food, drink, and atmosphere. The menu rotates with fresh ingredients and beverages from local vendors. Great patio and live music! –Hannah Bierbaum, Oak Grove

I recommend checking out a concert at the Palace Theatre in St. Paul. –Chris Dawson, Elk River
Music on the Hill at Hyland Hills in Bloomington is outdoor music at its best. Dance outdoors on the grass to live bands, including The Good, the Bad and the Funky. (Hyland Hills offers movie screenings, too.) –George Fulp, St. Louis Park
 Chroma Zone Mural & Art Festival in the Creative Enterprise Zone on the border of Minneapolis and St. Paul is a great event. –Carrie Bather, Minneapolis
Little Falls hosts the Dam Festival every year. This year's dates are June 17 and 18. This event generally features a morning parade, afternoon carnival activities, and evening fireworks. Be sure to pick up a Dam T-shirt, too! –Hannah Bierbaum, Oak Grove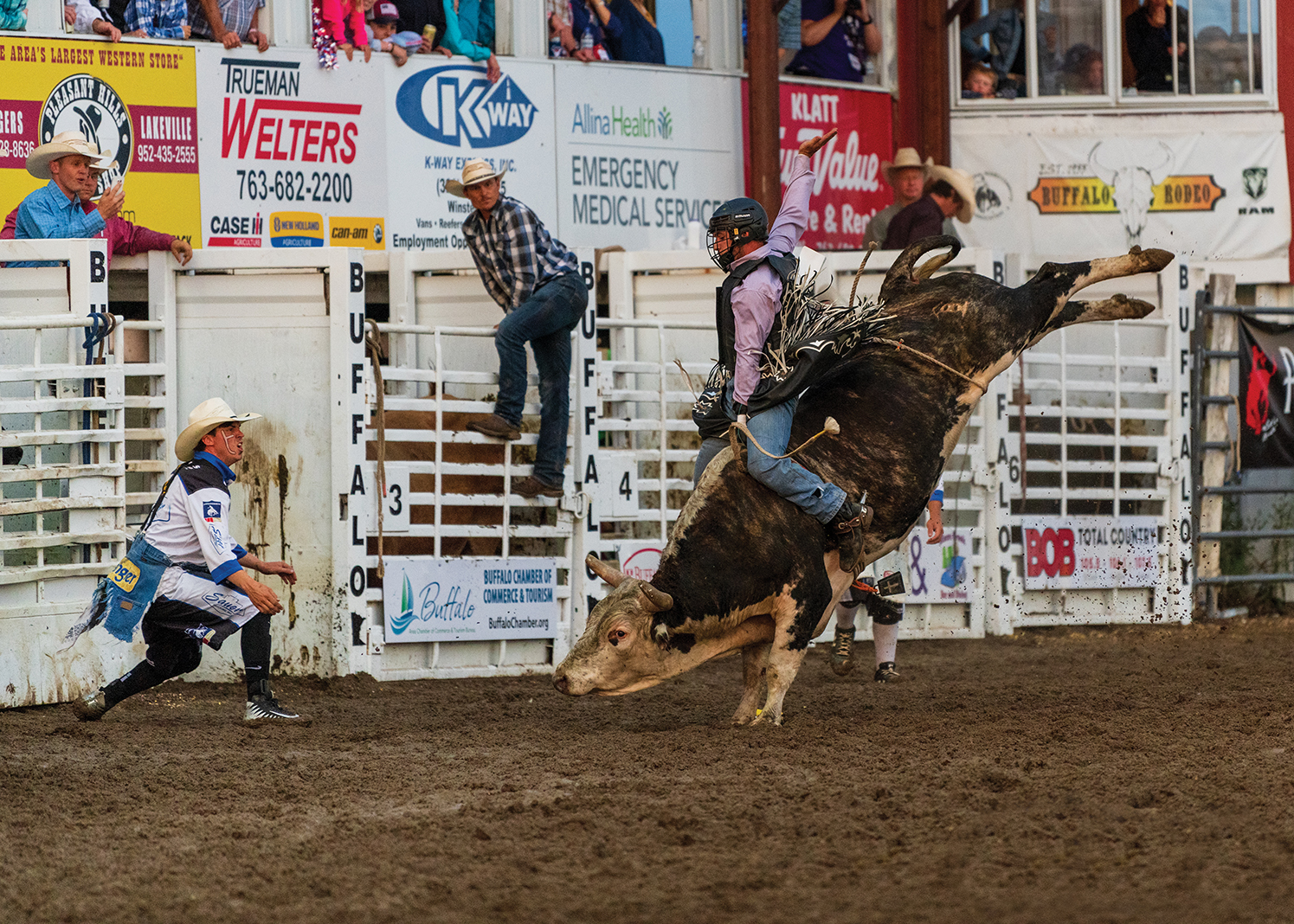 From free summer concerts in the park at Lake George in St. Cloud to farmers markets at the library in Monticello to the 68th annual Buffalo Rodeo competition in Buffalo, there is a ton to do this summer. –Krisie Garvin, Monticello
A favorite is Skyline Mini Golf on the rooftop at Walker Art Center. –Richard Fursetzer, Minneapolis
For sure an overlooked festival with small-town comfort and connections is Henderson Sauerkraut Days, the last weekend in June. It's not to be missed, and the drive from the Cities is leisurely and scenic. –Michele Willert, Plymouth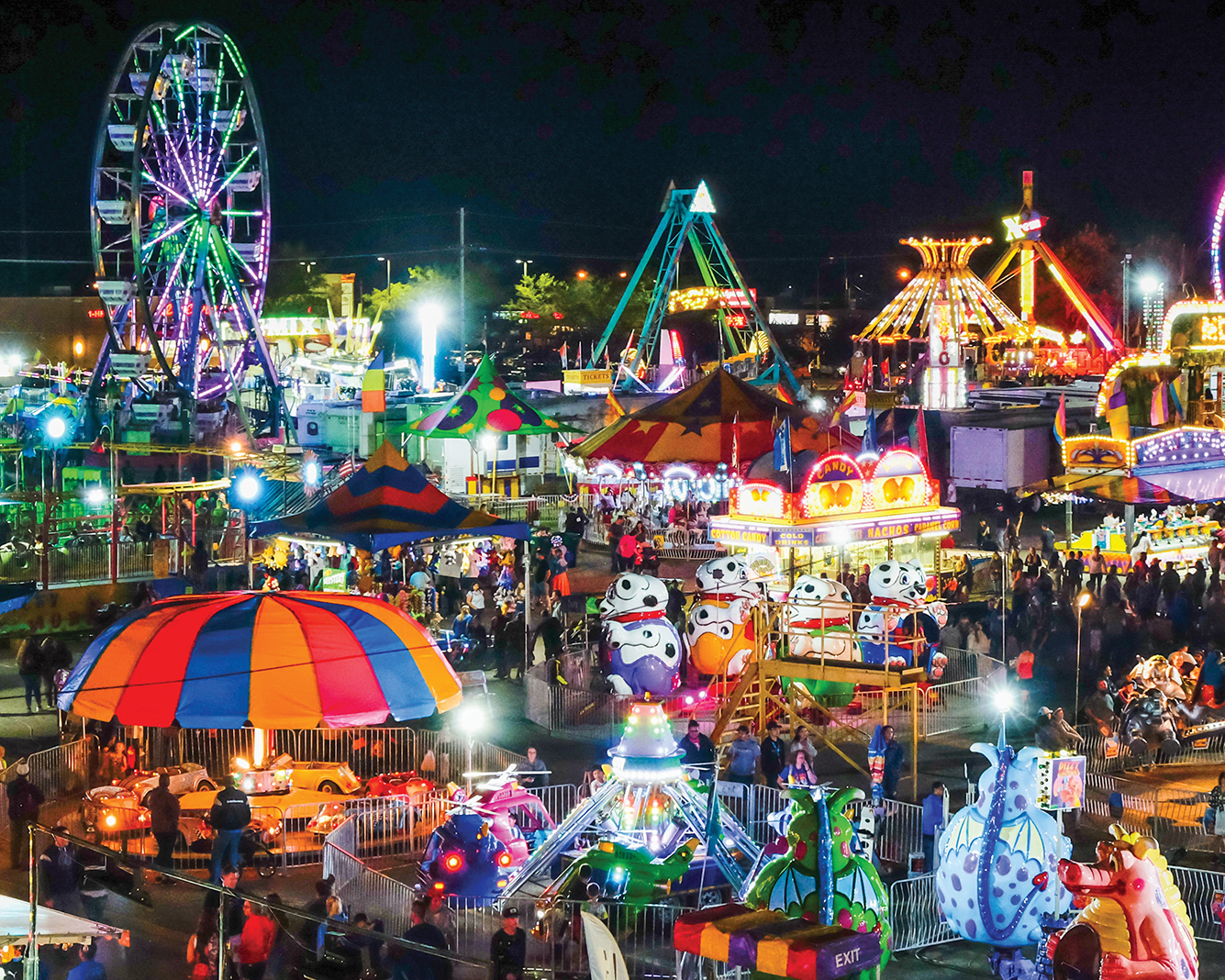 Check out the Steele County Free Fair! Visiting Owatonna every August has become a family tradition for more than 40 years. It is a county fair that is FREE. It has all the benefits of the State Fair but in a much more accessible, non-overstimulating way. I hate to tell others about it for fear of it being overrun, but it is a family favorite. –Michele Willert, Plymouth

Spend a long weekend in the New London and Spicer areas. Shop boutiques and hit Goat Ridge Brewing Company in downtown New London, hike Glacial Lakes State Trail or Sibley State Park, head to Spicer for swimming and boating on Green Lake, and grab lakeside eats and drinks at O'Neil's and Zorbaz. For kids, there's also Big Kahuna Fun Park in Spicer with go-carts, bumper boats, mini golf, and treats. –Nicole Jordan, White Bear Lake
Open up Maps on your phone and go to every small local park near where you are. You can find some gems! –Nate Baustad, Woodbury
We love going to the Minnesota Wind Chill games in St. Paul, Minnesota's professional ultimate frisbee team. They're fun for the whole family and definitely a unique way to spend a summer evening. There's great energy, the games are really fun to watch, and the team is really good. –Jeph Novak, Coon Rapids
 Check out the Root River State Trail. Spend the day and hit every little small town along the way. You'll never run out of scenery, and there are wonderful small-town shops and eats and treats. –Amber Herbrand, Stewartville
Going to the Dairy Queen in Crosslake by boat is the best. Depending on the weather, a couple Hudson Bay blankets can keep you warm, and watching the boats pass by in the no-wake zone is classic people watching. –Peter Austin, St. Paul
The best summer activity as a family is to get the Minnesota State Parks and Trails Passport book. It lists all of the state parks and you get a stamp at the parks you visit. Once you collect 25 stamps, you can get a free night of camping. Collect all the stamps and you get another free night of camping. It gets the family out and exercising, and lets you find all the beautiful state parks MN has to offer. –Sarah Gobel, Coon Rapids
In Grand Marais, at the south end of Broadway Avenue, you'll find the Coast Guard Station. From the parking lot, a path leads west to the jetty and east through a tiny stand of evergreens. The north side of the grove faces town, while the south side faces south and open water. The short trip to the jetty is fun as well. It's all a tiny magical oasis. –Oliver Masciarotte, St. Paul
Footgolf is one of my favorite summer pastimes. It's family friendly, fun, and easy to play. My go-to course is Brookland Golf Park in Brooklyn Park. –Jeph Novak, Coon Rapids
Enjoy mini golf at Can Can Wonderland on a rainy day. –Carrie Bather, Minneapolis
Check out the World's Largest Ball of Twine in Darwin. Weird Al Yankovic wrote a song about it. –Krisie Garvin, Monticello
Take a couple hours to float down the Rum River in Oak Grove. Enter at the Rum River Bridge on Viking Boulevard and exit at Rum River Central Regional Park. You'll see a canoe and kayak launch. Purchase an Anoka County park pass to leave a vehicle here. Be sure to exit here because the river winds down exponentially after Rum River Central. –Hannah Bierbaum, Oak Grove
We love the Minnesota's Largest Candy Store in Jordan. –Krisie Garvin, Monticello
Biking in Itasca State Park is awesome. –April Vogel, Blaine
Watch or play a ballgame at Dunning Field in St. Paul. On Thursday nights, there are usually men's and co-recreational slow-pitch softball games, men's fast-pitch games, and baseball games happening all within the same complex. Tailgate and watch a game, or substitute for a team. –Nicole Jordan, White Bear Lake
An awesome place to enjoy the outdoors and be active is to go zip-lining at Kerfoot Canopy Tour in the Minnesota River Valley. –Eric Mueller, Burnsville

Harmony Park along the shore of Lake Geneva in Oak Grove hosts concerts, festivals, and other outdoor events but is also a campground to stay at. –Richard Fursetzer, Minneapolis
Spend the night in a train boxcar at Northern Rail Traincar Inn in Two Harbors. The stay features rooms of various themes from Victorian to Lighthouse. It's a great adventure at around $100 per night. –Hannah Bierbaum, Oak Grove
I recommend Fond du Lac Campground in Duluth and Cragun's Resort on Gull Lake in Brainerd. Cragun's is great for an Easter family getaway. –Krisie Garvin, Monticello
Turning Waters Bed, Breakfast & Brewery in Wabasha is walking distance to downtown shops and restaurants and also provides a shuttle to kayak river tours. Hoppy Girl Brewing is located just off the backyard. –Nicole Jordan, White Bear Lake
These entries have been compiled by editor Amy Nelson and edited for clarity, accuracy, and style.
Facebook Comments