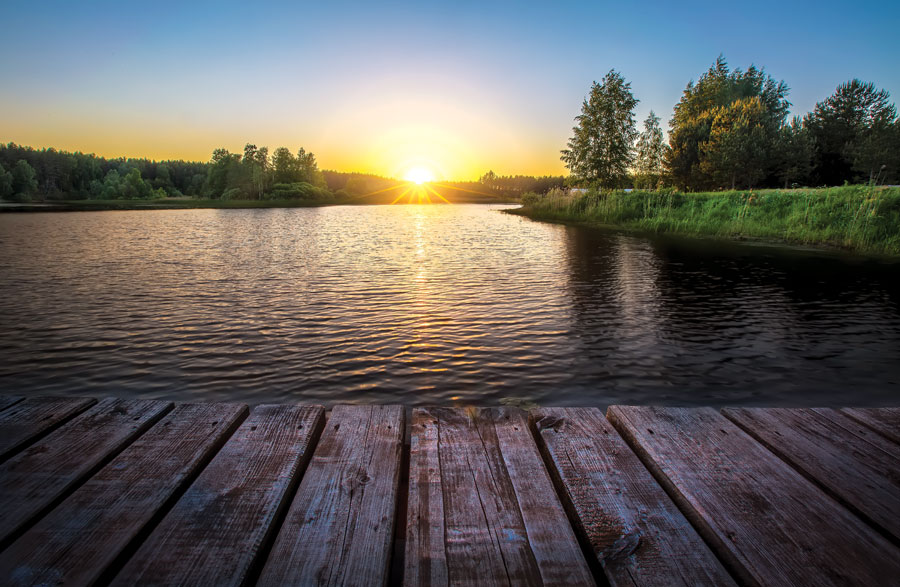 Photo by Alex Poison
---
We're known as the Land of 10,000 Lakes, but the official number is nearly 2,000 higher. We clear up some of the murky waters on the state's most touted attribute.
1. What's in a name? 
When you head out to the lake, you might need to be specific. There are about 200 Mud Lakes in MN, and 26 other locations that incorporate the word "Mud" into their name. There are also more than 150 Long Lakes and more than 100 Rice Lakes. (Good luck, Google Maps.)
2. Winning on a technicality 
Minnesota is lauded as the state with the most lakes, which is true—but only if you count officially designated lakes. Alaska has more than three million unnamed natural bodies of water along with nearly 3,200 official lakes. (MN still wins for public relations, though.)
3. Dry counties 
Of the state's 87 counties, only four lack Minnesota's watery trademark: Mower, Olmsted, Pipestone, and Rock counties are all lakeless. That means about .004% of the state's population can't name a favorite lake in their county.
4. I'm a lumberjack, and I'm OK 
Paul Bunyan, America's favorite mythical lumberjack, roamed around with his famous sidekick, a blue ox named Babe. Regional legend has it that Minnesota's lakes formed in the wake of Babe's footprints in the earth.
5. Science says … 
Minnesota's lakes were created by the movement of glaciers across the state over a very long period of time. When ice chunks got stuck under the soil, they would eventually melt, collapsing the earth and leaving a large hole in the ground. Those craters were called kettles, and once they filled with water, lakes were the result. (Decide for yourself whether you prefer this explanation, or the one involving a gigantic imaginary ox.)