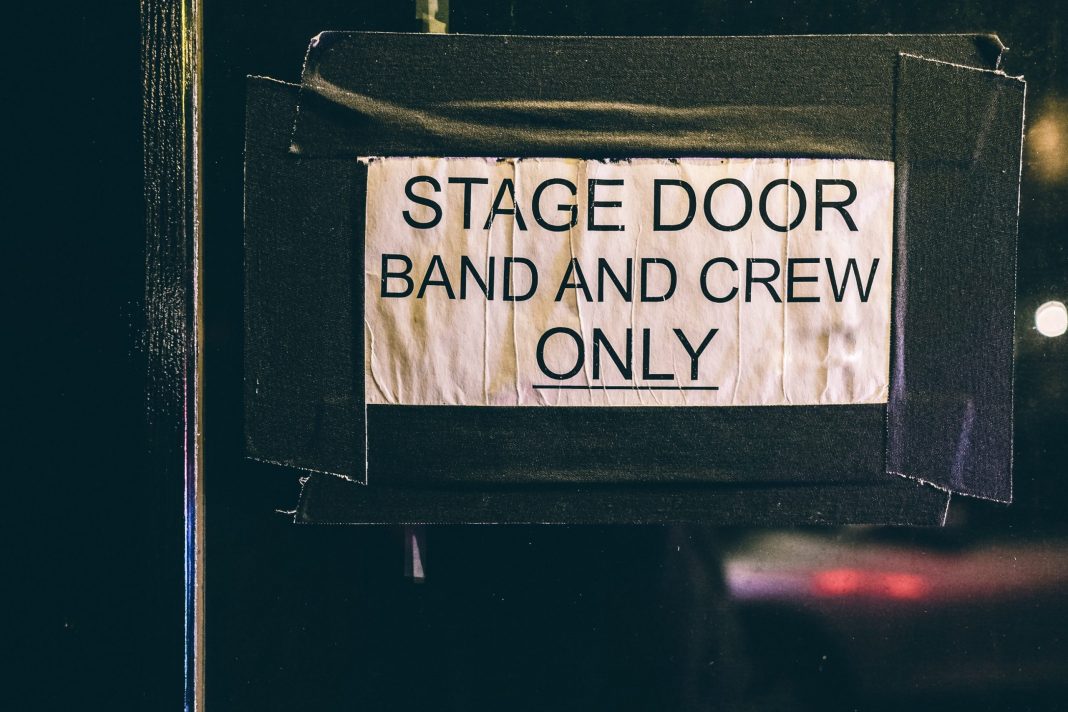 Arts and entertainment venues are much different places than they were before the pandemic—with limited capacity, health and safety restrictions, and, in some cases, less staff.
But some venues are also coming to terms with something that has been happening long before the pandemic started. While the Twin Cities faced a racial reckoning after the death of George Floyd, another movement started to boil over in the past 18 months after having simmered, relatively unspoken, in the Twin Cities music community since the #MeToo movement shifted into full drive in 2017.
The Twin Cities saw some high-profile falls from grace: allegations of misconduct involving hip-hop label Rhymesayers, local musician HarMar Superstar losing his shine, and local singer-songwriter Lydia Liza encouraging others to share misconduct allegations on Instagram. In an already claustrophobic year, with racial tensions mounting on top of a pandemic, people found that communication became the key factor in pushing this topic forward.
But even with people talking, there appeared to be no recourse on what to do next with the information. Do we cancel the people that caused harm? How do we help the survivors? Whose job is it to help the survivors? Even a year later, it feels as though the needle has only moved a small amount in clarifying what the next steps are.
Change is slow, but it is coming. For starters, there are people like Molly Maher and Diane Miller. Maher books stages in the Twin Cities (Como Pavilion, City House) and dedicates time to Willie's American Guitar. Miller booked the Icehouse space in Minneapolis before starting a new job at The Current last month. Both have pushed to make venues safer. Both are also artists who have seen misconduct in the scene and want change.
Inner Darkness
At Icehouse in Minneapolis, Miller was the venue's talent buyer. She is still coming to terms with the death of her close friend and co-performer Kipp Gabriel (aka Kipp G), who died almost a year ago by suicide, officials determined, after allegations of sexual misconduct involving multiple women came to light.
Miller advocates for ways to support survivors, but she also sees the benefits of restorative justice.
"Do we have empathy for those that assault and cause harm? I think yes, we should," Miller said. "One of my biggest issues with the #MeToo movement is the use of social media, because it's such a toxic place to live. Cancel culture can be extremely toxic. It's very dangerous and so easy to spread misinformation. It was really hard, because I lost a friend to suicide [late last June]. I didn't know what Kipp was doing behind closed doors. I remember just feeling disgusted when I found out, and because this person was one of my best friends. Then it snowballed out of control."
She does not blame the survivors for Kipp's death, but she mourns the loss of her friend. Miller describes Gabriel, of Fargo, as a "beacon of light" to her. "I wasn't even in a place where I could reach out to him," she said. "He was extremely talented and was a cheerleader for me in my music. He was a valuable contributing member of the hip-hop scene in North Dakota, so I cried. It was a prime example of how toxic the internet can be for movements like this."
Describing musicians as "tortured souls," Miller suggests one reason music becomes an escape for people is inner darkness. "It's like, 'Oh my god, someone else is also dark inside. I'm gonna go and see them,'" she says. "I want to see more outreach for these artists. And I want to see more artists showing compassion for the abuse, rather than denying it. No one wants to come face to face with their trauma."
Some changes are taking shape, slowly and steadily, in spaces of live music performance. Sophia Eris (Lauren Alford), Lady Midnight (Adriana Rimpel), and DJ Keezy (Akeena Bronson) took action and announced in early July 2020 that they would open an all-inclusive Twin Cities venue called Auntie's, dedicated to serve as a safe space for all. (At press time, Auntie's was still scouting out a venue while maintaining a virtual presence.)
A committee called Safer Spaces Initiative (SSI), spearheaded by the Minnesota Music Coalition and made up of music community members, formed in April 2021 with the goal of having venues commit to making their spaces safer for staff, musicians, and patrons. The group aims to offer education to venues that don't have access to proper bystander training, while setting a code of conduct to which participating venues and promoters will adhere.
First Avenue took measures into its own hands by creating a code of conduct included in contracts that artists must commit to when playing its stages.
Scene Change
Across the Mississippi River from Icehouse, the Como Lakeside Pavilion often features music that spills across the lake as the setting sun paints the sky a bright orange. Maher has booked many Twin Cities stages, but on the Doc & Paddle Stage, she has steadily worked to create room for up-and-coming artists to find new audiences.
"What will change the landscape of the music scene is what we collectively will do to make sure the lineups are going to look different," Maher said. "They need to be reflective of what our community actually looks like. We could even start mixing genres a little bit more, too. I understand how capitalism works and that you have to have a headliner that will draw. Great, but then, maybe, on every bill you need to dig a little bit deeper for some new voices. It's difficult to navigate, but we can do it if we just try a little bit harder."
A lot of the change happening in the live music industry has begun with women and women of color taking charge of booking and deciding who, literally, gets the mic, to ensure all voices get heard. As reported by Chris Riemenschneider for the Star Tribune in 2019, Twin Cities bookers such as Sonia Grover (First Avenue), Brenda Karunya Peters (Amsterdam Bar & Hall), and Amy Rahja (Target Center) have recently made up a considerable number of women in what has been described as a male-dominated field. At the University of Minnesota, Northrop last summer started a live music series called Amplifying Solidarity to also raise the voices of underrepresented artists.
There is a risk of venues sliding back into complacency in how they handle misconduct if progress loses the momentum of #MeToo, but Maher doesn't think that will happen. "I think people will be a bit clumsy as they're trying to recalibrate conversation and change," she says. "I think now with this great awareness that we're having—as far as sexual harassment [goes]—I think there's going to be a lot more eyes on our backs. For example, a female musician, I think, will feel very supported at a bar knowing that the sisterhood is there. I think the community won't be so scared to speak up and go, 'Hey, are you OK?' if they see something bad happening. I want to think of it as a very positive thing. I think it's so important that venues are more aware of loading in and loading out safety. That's one of the biggest stressors when I play a gig."
Working so closely with the staff at Icehouse, Miller sees firsthand the stress that infiltrates all levels at the venue. "What it comes down to is owners and operator really need to provide the leadership to support everyone and make them feel like the work they're doing is worth it," she says. She notes that the environment should involve all players looking out for one another. "Venue owners take care of the staff. Staff take care of the musicians. Musicians be respectful to the staff. Guests be respectful to the musicians and staff. We all need to take care of each other. One thing that doesn't really get said a lot is, like, how demanding it is to work and run a venue. When it's busy, it's crazy, and music is very stimulating to be around, especially if it's heavy rock and roll."
It's not just good for the musicians, she says, but for the customers—making it ultimately good for business. "You need to understand why people are sensitive to spending their money and not wanting to be treated poorly. It helps to have that mentality, because it softens the customer to know it's a safe space."
Facebook Comments