Visual Arts
Opens September 5 | Walker Art Center, Minneapolis
Walk through four immersive rooms of 75,000-plus collected works and artifacts, all plucked from disuse and uplifted by installation artist Theaster Gates. The art slides, books, furniture, and other castoff objects pose questions about abandonment and conservation.
September 7-14 | Creative Enterprise Zone, St. Paul
A week of creative, inclusive activities—including the unveiling of 12 large outdoor murals created by local and national artists—comes to St. Paul's St. Anthony Park neighborhood, with events at nearby breweries, the Little Mekong Night Market, galleries, and more. For the full schedule, go to chromazone.net
September 7-October 19 | Catherine G. Murphy Gallery at St. Catherine University, St. Paul
A dual exhibit marks the Women's Art Institute's 20th anniversary. The first highlights 12 visiting collaborators who work across various media, and the second examines the place of women and non-binary artists in art.
September 9-November 1 | All My Relations Arts, Minneapolis
September 20-November 8 | Two Rivers Gallery, Minneapolis
Commemorating the 100th birthday of George Morrison, an artist from Minnesota who questioned the stereotype of "Native art," this exhibit uses Morrison's work and work by Native artists of Turtle Island to show Native art as universal and intersectional.
September 10-December 7 | Katherine E. Nash Gallery, University of Minnesota
Examining how history, politics, and culture have intersected in the fight for LGBTQ+ rights, more than 100 artists take part in a group exhibition and public programming that includes theater, burlesque, drag, and talks.
September 12-January 5 | Minnesota Museum of American Art, St. Paul
Mizna, an Arab cultural organization in St. Paul, has teamed up with "the M" to explore what it calls the "Arab imaginary." In drawings, installations, sculptures, and more, 17 artists challenge the West's view of the Middle East as monolithic. Rather, 22 countries make up the complex region, with creatives working in the U.S. and abroad now presenting new histories, to reclaim power from the old.
September 13 | American Swedish Institute, Minneapolis
Inspired by The Vikings Begin exhibit, about the ancient Norse seafarers, this adults-only, after-hours museum party includes pop-ups that introduce visitors to rune carving and falconry, plus live local music by Half Tramp, Monica LaPlante, and Aby Wolf.
September 14-November 3 | The Museum of Russian Art, Minneapolis
See the real aftermath of Chernobyl, the site of the worst nuclear power plant disaster in history, as documented in photos of the cleanup.
September 21 | Elliot Park Arts Quarter, Minneapolis
The inaugural block party will fill the intersection of 10th Street and Centennial Place with a local artist market, live art, and music performances (including headliner Sarah White), plus interactive activities for all ages.
Opens September 29 | MIA, Minneapolis
This past spring, the Smithsonian American Art Museum, in Washington, D.C., debuted Artists Respond, an exhibit of 100 works made during the Vietnam War by nearly 60 boundary-pushing U.S. artists. Alongside paintings, sculptures, installations, and other forms that grapple with the Nixon administration, war atrocities, and social upheaval, the Minneapolis Institute of Art presents a companion exhibit, Artists Reflect. Artists of the Southeast Asian diaspora (including two Minnesotans, Pao Houa Her and Teo Nguyen) unpack trauma, memory, and migration through photography, video, installation, and more.
Opens October 1 | Minnesota History Center, St. Paul
Prince let photographer Allen Beaulieu behind the purple curtain during his '70s-to-'80s rise. You can see the candid results in Beaulieu's book, Prince: Before the Rain—or at the Minnesota History Center. Its ongoing exhibit First Avenue: Stories of Minnesota's Mainroom—honoring 50 years of Minneapolis' premier nightclub (with parties the first Tuesday of each month)—features a photo exhibit of First Ave's brightest star. Go opening night for a talk with Beaulieu.
October 3-27 | Minnesota Museum of American Art, St. Paul
For months, local artists Witt Siasoco (at Createch, a program through St. Paul Public Libraries), Nicole M. Smith and Larry Waddell (at Hallie Q. Brown Community Center), and Hlee Lee-Kron (with Hmong Museum at Hmong Elders Center) taught St. Paul residents to express themselves creatively. Now, "the M" showcases the results, in partnership with four St. Paul community organizations.
October 3-March 1 | Minnesota Museum of American Art, St. Paul
For her new installation, Egypt-born, L.A.-based artist Sherin Guirguis has taken inspiration from a oft-overlooked historical figure: Doria Shafik, the Egyptian writer who led the country's feminist movement in the mid-1940s. Shafik herself found inspiration in architecture, poetry, and crafts. So, Guirguis fills the two-story Rauenhorst Court with a sculpture of hand-cut works.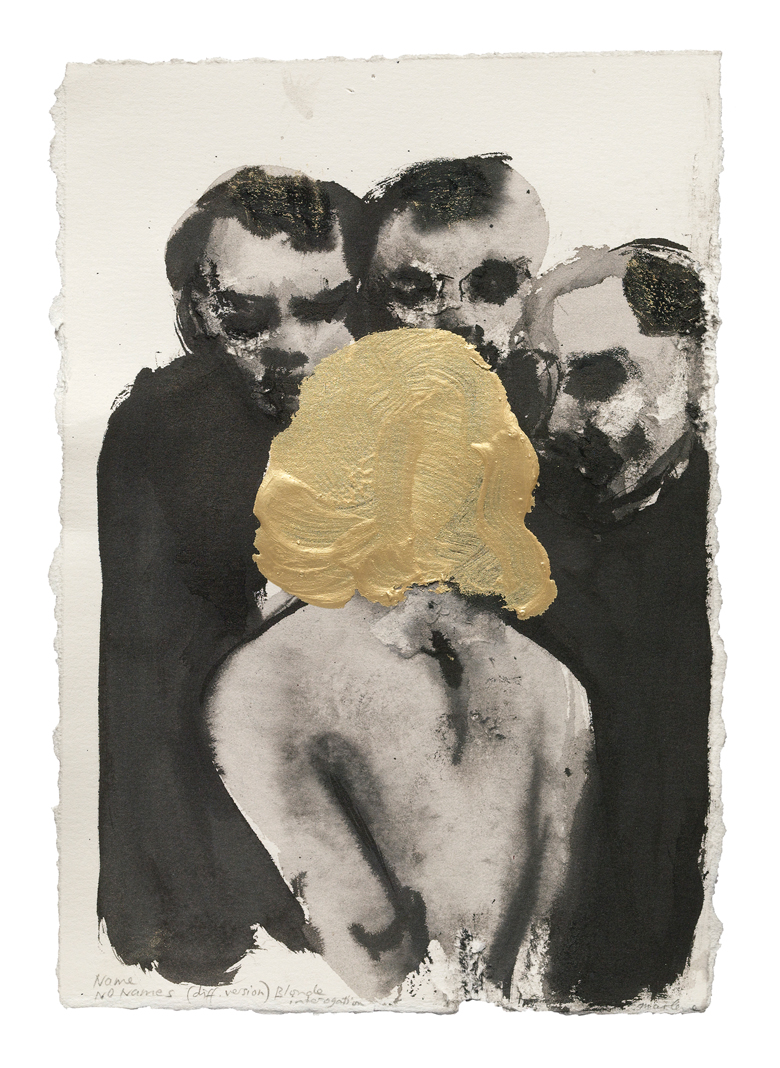 Opens November 17 | Walker Art Center, Minneapolis
Spanning more than a century, 100-some works share one theme: the human body, as rendered on paper. Crayons, ink, watercolors warp the physical form—from Edgar Degas' early-1900s charcoal study of a bather up to local Anishinaabe artist Jim Denomie's satirical 2015 take on The Wizard of Oz.
Opens November 21 | MIA, Minneapolis
Minnesota artist Alyssa Baguss has noticed technology interrupting our bond with the outdoors (because liking a friend's Facebook status about the North Shore doesn't count). Her investigations—often superimposing digital forms over the natural—go deeper in three new works.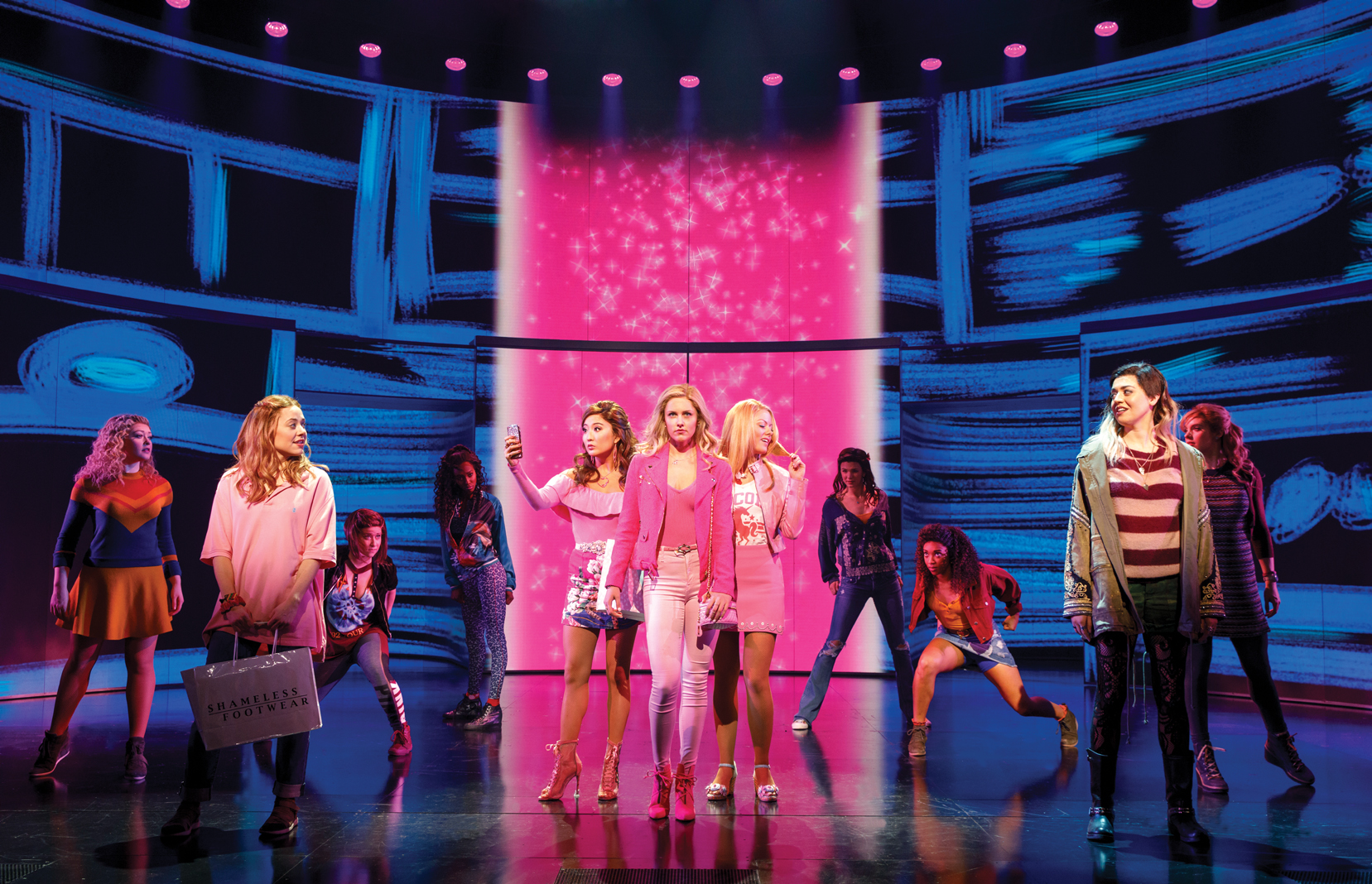 Theater
September 5-7 | Northfield Arts Guild, Northfield
Two retired Star Tribune journalists—reporter Bill McAuliffe and theater critic Graydon Royce—have joined forces on a play 25 years in the making. While reporting, McAuliffe stumbled upon the true story of a 22-year-old Pioneer Press journalist who struck up a romance with one of the famous raiders of the First National Bank of Northfield. Now, the Northfield Arts Guild stages the star-crossed duo's tale during the town's Defeat of Jesse James Days.
September 11-October 20 | Jungle Theater, Minneapolis
This critically lauded musical's premise alone is jarring: Six teenagers die in a roller coaster accident and must sing and dance their way out of a purgatory presided over by a wry mechanical fortune teller. The Jungle Theater furthers its off-the-beaten-path reputation with a local cast.
September 14-October 27 | Guthrie Theater, Minneapolis
See Tennessee Williams' breakout Southern drama: In St. Louis, an aging, domineering debutante scrambles to find a man for her reclusive daughter—while her son plots an escape.
September 17-October 20 | Children's Theatre Company, Minneapolis
Acrobats from East Africa take over the stage for the Minneapolis debut of an internationally acclaimed, mostly non-verbal show: Siblings who dream of joining the circus tumble their way through Ethiopian rhythms and gymnastic storytelling.
September 18-November 3 | Theater Latté Da, Minneapolis
This classic American musical is a spunky, lewd, female-driven powerhouse that satirizes fame, popular media, and the justice system. Catchy, beloved tunes along the way: "Cell Block Tango" and "All That Jazz."
September 29-December 8 | Children's Theatre Company, Minneapolis
Two fabulous, quick-paced actors portray all the characters in this quirky take on the Snow White fairy tale. It's geared for kids, but all ages can enjoy.
October 1-13 | Orpheum Theatre, Minneapolis
Just as sharp, pink, and traumatically reminiscent of the horrors of high school, this updated musical rendition of the 2004 Lindsay Lohan-Tina Fey film is "so fetch!"
October 1-27 | Penumbra Theatre, St. Paul
True to Penumbra's artistically diverse tradition, Pipeline explores the modern insecurities and dualities of race through the story of a mother's love and a boy torn between school and the streets.
October 11-27 | Guthrie Theater, Minneapolis
Minnesota playwright Kathryn Haddad's captivating commentary on the realities of the Arab American identity looks critically at institutional racism, generational fears, and collective punishment of Arabs and Muslims.
October 17-19 | Ordway Theater, St. Paul
Directly from Broadway, comedian/actor Mike Birbiglia's new show shares his parenting thrills and woes with boisterous spirit.
November 8-24 | Guthrie Theater, Minneapolis
Presented by Theater Mu in the Dowling Studio, Fast Company follows Mable Kwan, a self-proclaimed supreme grifter who passes her talents along to her children. When a family-sized plot emerges, can they trust each other?
November 15-December 22 | Park Square Theatre, St. Paul
Adapted for the Austen lovers of today, this take revisits the ever-bold Lizzy Bennet, her pining sisters, and the prideful Mr. Darcy, who shows up more than Lizzy would like.
November 20-December 1 | Orpheum Theatre, Minneapolis
This classic, dramatic production returns with more special effects and lighting designs, plus new staging and choreography.
December 10-15 | Orpheum Theatre, Minneapolis
This winner of 10 Tony Awards shows how music can cross cultural barriers and bring us all together.
November 29-December 22 | The Ordway, St. Paul
The story of the six wives of King Henry VIII is told by an all-women ensemble via a pop singing competition rivaling The Voice.
Dance
October 19 | Northrop, Minneapolis
New York-based Michelle Dorrance and her company return to perform as part of this year's Twin Cities Tap Festival. The company will perform three pieces, including the explosive 45-minute rethinking of tap, Myelination.
October 24-27 | Walker Art Center, Minneapolis
Irish dance and theater artist Michael Keegan-Dolan brings to life a contemporary adaptation of the famous ballet Swan Lake. It's a mix of Ancient Irish mythology and modern Ireland, with live Nordic- and Celtic-infused music played by Dublin's Slow Moving Clouds.
October 25-27 | Cowles Center, Minneapolis
Renowned choreographers Jennifer Hard and Eve Schulte present two new works, followed by a James Sewell Ballet classic, Opera Moves, pairing operatic selections with elegant choreography.
October 26 | The Ordway, St. Paul
Trumpeter Terence Blanchard, choreographer Rennie Harris, and visual artist Andrew Scott collaborate on an exploration of racial injustice using live music, dance, projections, and sculptures.
November 7 | Northrop, Minneapolis
Backed by live drumming and body percussion, Black Grace's Northrop debut brings a Pacific Island fusion of contemporary and traditional movements that explore masculinity and the effects of colonization.
November 22-24 | Cowles Center, Minneapolis
Minneapolis-based Crash Dance Productions get philosophical with Proxy. Inspired by the "brain in a vat" thought experiment, this dance performance encourages its audience to challenge reality as truth.
December 5-7 | Walker Art Center, Minneapolis
Choreographer Kate Wallich and dramatic indie pop musician Perfume Genius—both Seattle-based—unite to offer a postmodern blend of classical and contemporary movement and an escape from the ordinary.
December 5-15 | Cowles Center, Minneapolis
Ricci Milan and the Rhythm Street Movement bring foot-tapping, Broadway-style theatrics for the holiday season.
Comedy
October 11 | Target Center, Minneapolis
In addition to many acting roles, Mike Epps has landed a 2006 comedy hour, Inappropriate Behavior, and the Netflix comedy special Mike Epps: Only One Mike. Also enjoy comedians Bruce Bruce, Rickey Smiley, Lavell Crawford, and Tommy Davidson.
October 17-19 | Various Venues, Minneapolis
Get your giggles out at the Comedy Corner Underground, Acme Comedy Co., Sisyphus Brewing, and the Parkway Theater. Headliners with Comedy Central credits include Aparna Nancherla, Brian Posehn, Dan Cummins, Ron Funches, and more.
October 26 | Cedar Cultural Center, Minneapolis
Writers Kat Radley, Matt Koff, David Angelo, and Joseph Opio dazzle with their wit, satire, and more-personal material that you'll never see on The Daily Show.
November 6 (two shows) | State Theatre, Minneapolis
Known as the hair and self-care guru on Queer Eye and the star of Gay of Thrones, Jonathan Van Ness has launched an unfiltered, worldwide comedy tour.
November 17 | The Ordway, St. Paul
Duluth-native-turned-Netflix-star Maria Bamford returns with honest and sharp comedy featuring candid takes on mental health, marriage, and more told through a variety of personas.
November 23 | Pantages Theatre, Minneapolis
Comedian, writer, actor, and producer Nick Kroll (Big Mouth, The League) shares his cuttingly honest, uncensored view of the world on his Middle-Aged Boy Tour.
Music
September 8 | Turf Club, St. Paul
The energetic Philadelphia power-pop quartet, led by tough-as-nails frontwoman Tina Halladay, is on the road in support of this year's album of arena-sized melodies, A Distant Call. It's AC/DC-level rock chops met with deeper social messages.
September 8 | Orpheum Theatre, Minneapolis
With more than 30 years of soul, funk, and rock to his credit, Lenny Kravitz has a deep catalog for live exploration. Songs like 2018's hit "Low" show he's still on top of his game.
September 14 | Treasure Island Amphitheater, Welch
Iconic R&B superstar Janet celebrates the 30th anniversary of her landmark Rhythm Nation 1814, which was recorded in Minneapolis.
September 14 | Surly Festival Field, Minneapolis
The Iceland folk-rock act's charm stems from the male-female vocal interplay between Nanna Bryndís Hilmarsdóttir and Ragnar Þórhallsson, sing-along choruses, and lush instrumentation—all throughout this summer's Fever Dream release.
September 19 | Palace Theatre, St. Paul
The frontwoman for blues-rock royalty Alabama Shakes breaks sonic boundaries on her soulful new solo debut album, Jaime.
September 24 | Dakota, Minneapolis
Prince has left the building, but one of his key contributors near the end of his life was 3RDEYEGIRL guitarist Donna Grantis. This'll be a loud, funky affair.
September 26 | Armory, Minneapolis
An innovative, genre-pushing pop songwriter, Rogers scored her first hit with "Alaska" in 2016. Her debut album, Heard It in a Past Life, is loaded with poise and polish.
September 28 | Target Center, Minneapolis
'Let's Rock,' the alt-rock duo's first album in five years, goes back to the raw basics—guitar, bass, and drums—after filling up past albums with ornate instrumentation.
October 3 | Xcel Energy Center, St. Paul
The Eau Claire-based experimental folk musician pulls in a load of Minnesota's best musicians for his fourth studio album, i,i. Singer-songwriter Feist ("1, 2, 3, 4") opens.
October 5 | The Ordway, St. Paul
A gifted singer and violinist, Gaelynn Lea brings together the spirit of northern Minnesota and the great beyond in her heartfelt, genre-defying material. This is a full-band show with special guests.
October 9 & 11 | Armory, Minneapolis
What more can be said of Lizzo's supreme rise in 2019? On return to Minnesota, the pop star and actress plays her thrilling blend of hip-hop soul—captured on the excellent Cuz I Love You—to more and more people.
October 13 | Summit Center for Arts & Innovation, St. Paul
The VocalEssence Ensemble Singers are joined by St. Paul Chamber Orchestra's Ruggero Allifranchini on violin for a night of celestial chamber music, including György Ligeti's 16-part "Lux Aeterna," popularized by the film 2001: A Space Odyssey.
October 19 | State Theatre, Minneapolis
Phish's main man comes for his first Twin Cities solo show.
October 19 | Xcel Energy Center, St. Paul
The country superstar revives her Roadside Bars & Pink Guitars Tour from a decade ago, with tunes from 2018 album Interstate Gospel, recorded with her supergroup Pistol Annies, to throw in, since the Annies are coming with, along with Elle King and Ashley McBryde.
October 24 | Mankato Civic Center, Mankato
Martin Scorsese released a Bob Dylan documentary on Netflix over the summer, Dylan's last studio album, Triplicate, came out in 2017, and now the Duluth-born legend crosses the country on a tour that lands him in Mankato.
November 1 | Target Center, Minneapolis
Canada's Queen of Pop embarks upon her first U.S. tour in 10 years, to support her latest English-language studio album, Courage.
November 1 | Orchestra Hall, Minneapolis
Rockstar violinist Leila Josefowicz, who has built a reputation for championing new compositions, gives her take on Igor Stravinsky's Violin Concerto.
November 5 | Fitzgerald Theater, St. Paul
For more than 50 years, the Preservation Hall Jazz Band has kept New Orleans—and its rich, critical musical heritage—grooving. They play the kickin' soundtrack of A Tuba to Cuba, a 2018 documentary about the band's roots, in full, plus a few extras.
December 6 | Fitzgerald Theater, St. Paul
A Minnesota Music Hall of Fame inductee, Lori Line got her start here playing piano at Dayton's department stores and has since become a stylish holiday staple, touring her arrangements regionally through December.
December 7 | First Avenue, MInneapolis
This Kenya-born vocalist's riveting Tales of America album is one of the year's best local success stories.
Ongoing | Minnesota History Center, St. Paul
On the first Tuesday of select months, DJs take to the First Avenue: Stories of Minnesota's Mainroom exhibit at the Minnesota History Center to breathe life into the 50-year history of First Avenue, Minneapolis' favorite nightclub.
Editor's Note: Chance the Rapper announced on Sept. 9 that he has postponed his The Big Day fall tour until next year.