I've seen the buzz building, along with the lines, at Boomin' Barbecue for the last several months. Dylan Boerboom and Garrison Sherwood met working at Handsome Hog—both are veterans of a number of kitchens and lovers of Central Texas barbecue. They also have an affinity for the aesthetic of the 1980s, as evidenced by the neon-graphic boldness of their trailer parked outside Ombibulous, the all-Minnesota beer and spirits store on Hennepin Avenue in Northeast Minneapolis.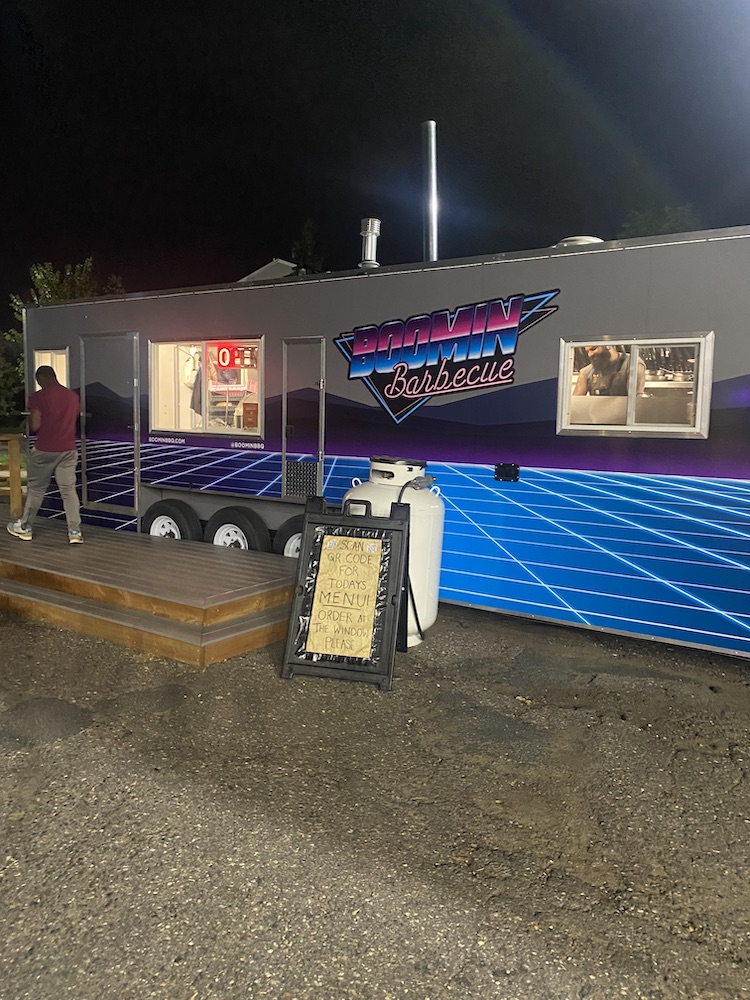 On a Friday night, my wife and I arrived just before the 8 p.m. closing time, and they were apologetic that they were out of a lot of the fun stuff. But what they had was some of the finest ribs I've ever had in Minnesota. Some of that is the meat—they're using Berkwood Farms out of Iowa, Kurobuta Berkshire. Really nothing like I've tasted before. But the chew on these ribs was perfect: soft enough to feel tenderized from low and slow heat, but firm enough to not fall off the bone. The seasoning (simple salt and pepper) and the smoke (present but not overwhelming) were in perfect balance to bring out the flavor of that pork. Just excellent.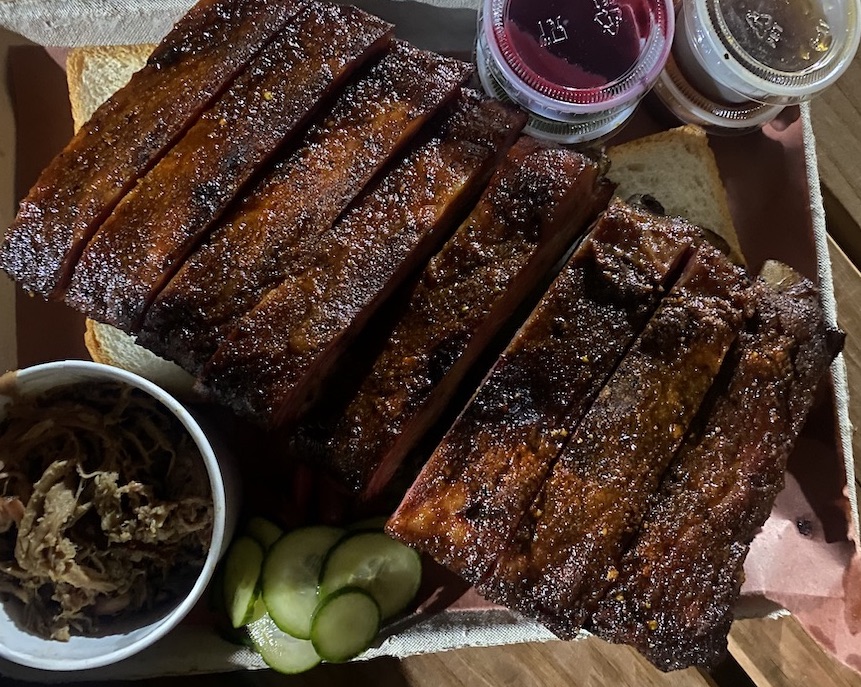 What makes Boomin' unique, though, is their wide use of everything but pork. Minneapolis has a significant population of people who aren't down with the pig—whether it's for religious reasons or otherwise. What a find to see their wide selection of barbecue beef. Yes, they every once in a while have a comically large beef long rib, and you'll get brisket on Saturdays, but they also have Wagyu beef cheeks (which are absolutely stunningly delicious) from Fellers Ranch. Wagyu tri-tip, Wagyu Osso-buco pops up from Fellers, too.
In true Midwest fashion, Dylan sort of randomly met the team behind Fellers Ranch on a camping trip, where these guys were talking about the Minnesota Wagyu beef they were raising. Now, they're suppliers and friends, and the beef has a richness that comes from the marbling that makes Wagyu so special.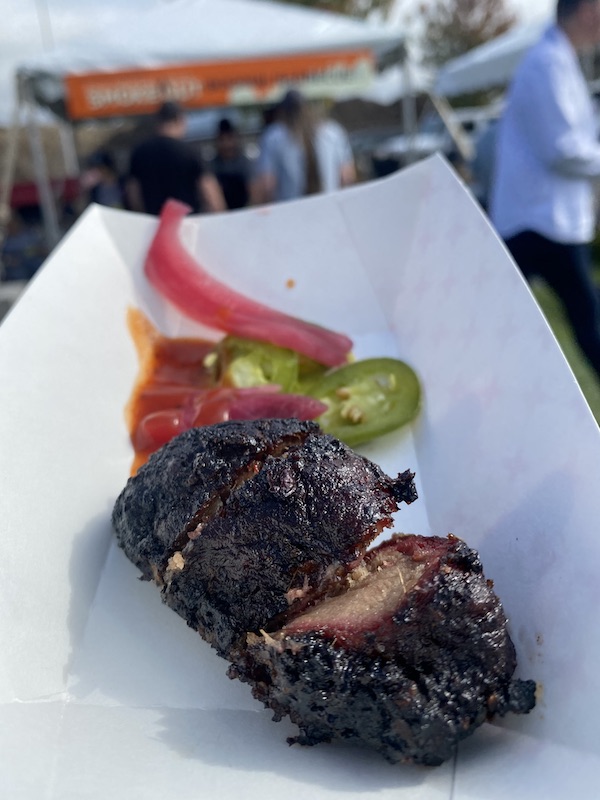 Lamb shoulder, lamb necks, smoked chicken thighs—there's just a variety of meats that are done with the delicacy and care that Dylan and Garrison have been working toward for years. Great sides, too; the greens are ridiculous (Garry said that his mom wouldn't give him the recipe, so he sat in the kitchen one day and watched her for hours.) The scraps from the Berkwood Farms ribs and bones become the pork bone broth for the greens. Magical.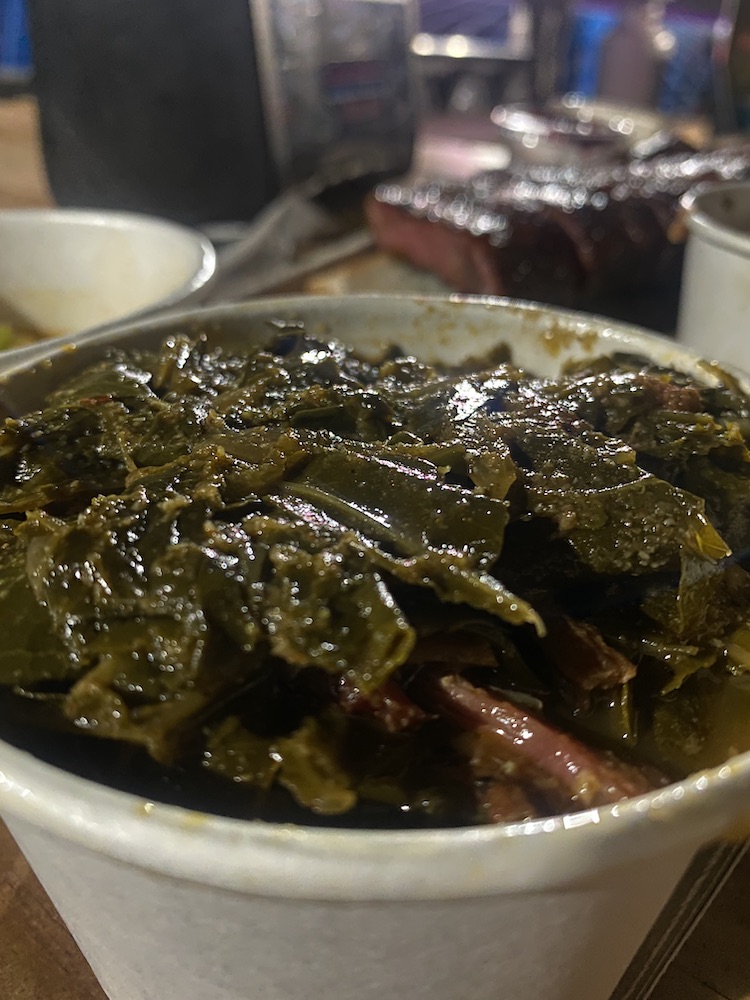 They're open Thursday through Saturday, from noon to 8 p.m., so go early to get the best stuff! And you'll see Dylan and Garrison—these guys are living their dream right now but also busting their butts. The trailer may be open three days a week, but they are working every day!
Boomin Barbecue, 949 E Hennepin Ave., Minneapolis