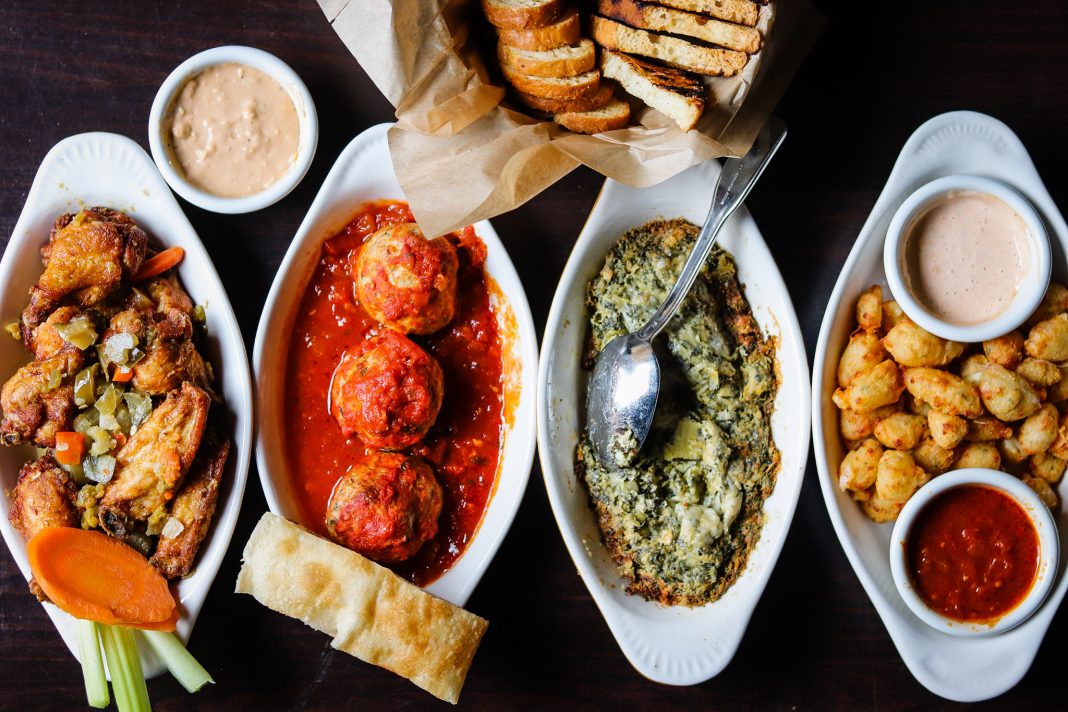 Whenever I visit St. Paul, I tend to stop at Cossetta. They have the best selection of Italian cured meats in the state (I'm a sucker for Soppressata). The pastry shop is among the best in town. My family's order at the eatery is predictable: a Cossetta salad, Italian sausage and peppers and/or meatball sub, mostaccioli, and a slice of pepperoni pizza. And Louis on the upper level is a great spot for a nice sit-down Italian dinner.
Now we have an option in between the cafeteria line and Louis, and it's literally in between on the second floor. Frank's Levee Tavern was perhaps the missing link in the empire: it's a casual bar and restaurant. There, you can get wings, meatballs, and what Cossetta's is dubbing a "soon-to-be-famous" Porchetta sandwich. I'm as passionate about hot giardiniera as Dave Cossetta is, so I look forward to the simple decadence of this sandwich. They'll have a double double cheeseburger, as well as some cheese and meat plates for the table to share.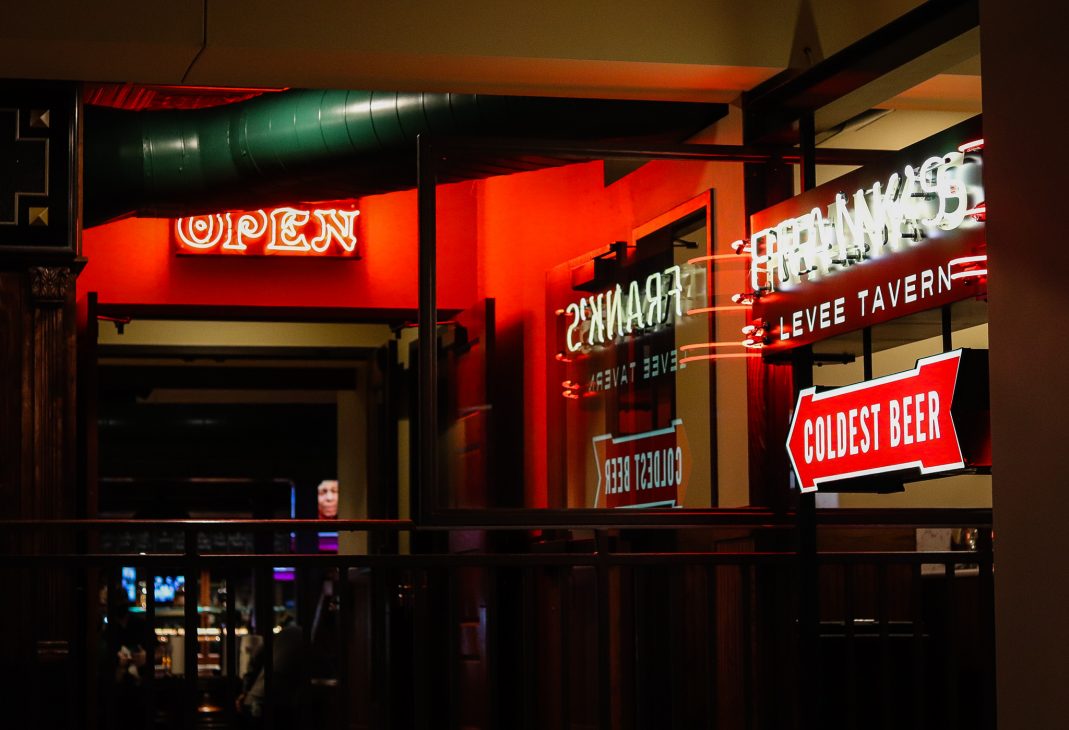 The menu looks pretty cool: a wild boar & taleggio cheese meatball dish! Italian meat roulades called "braciole"—with a layer of beef or pork and cheeses rolled with tomato sauce.  Five varieties of chicken wings—one with calabrese spices. A selection of fried Italian street food, too: arancini risotto balls, a fried stuffed panzerotti, cheese curds, and french fries with dips.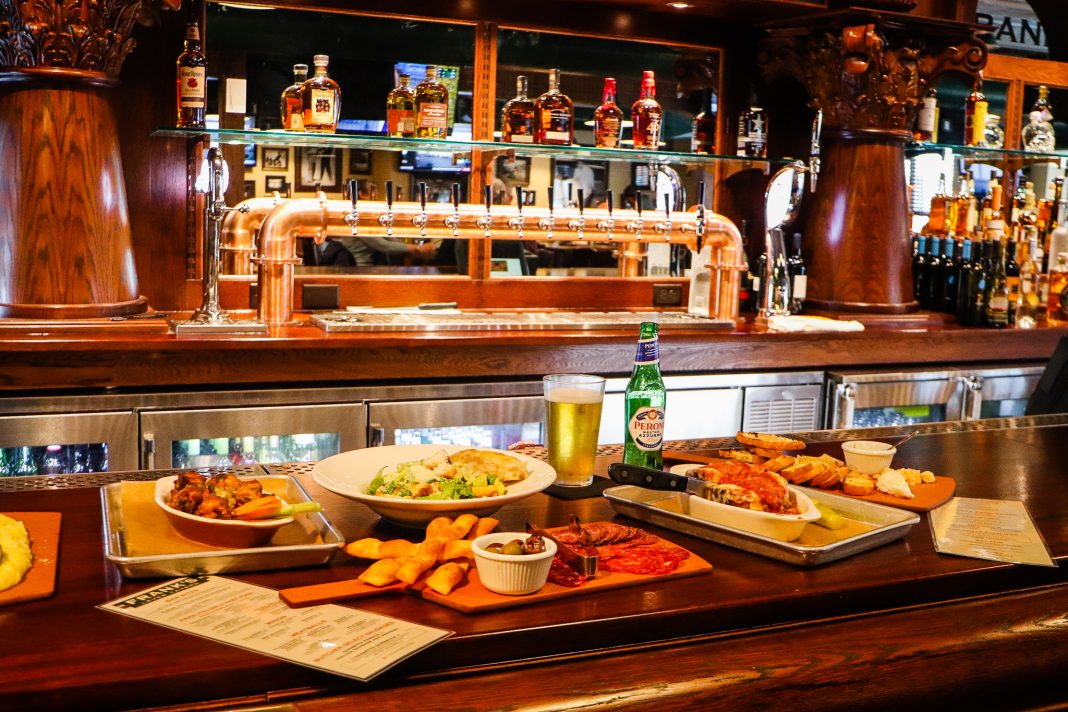 St. Paul will get back to a new normal, there will be events at Xcel Energy Center again, and people who used to go to Pazzaluna have an obvious new choice. Frank's has a beautiful bar, they'll have a Happy Hour on nights where nothing is happening at the X (4 p.m.-6 p.m., Monday-Friday) with $2 off bar bites, wings, tap beer, wines by the glass and cocktails. Can't wait to check it out!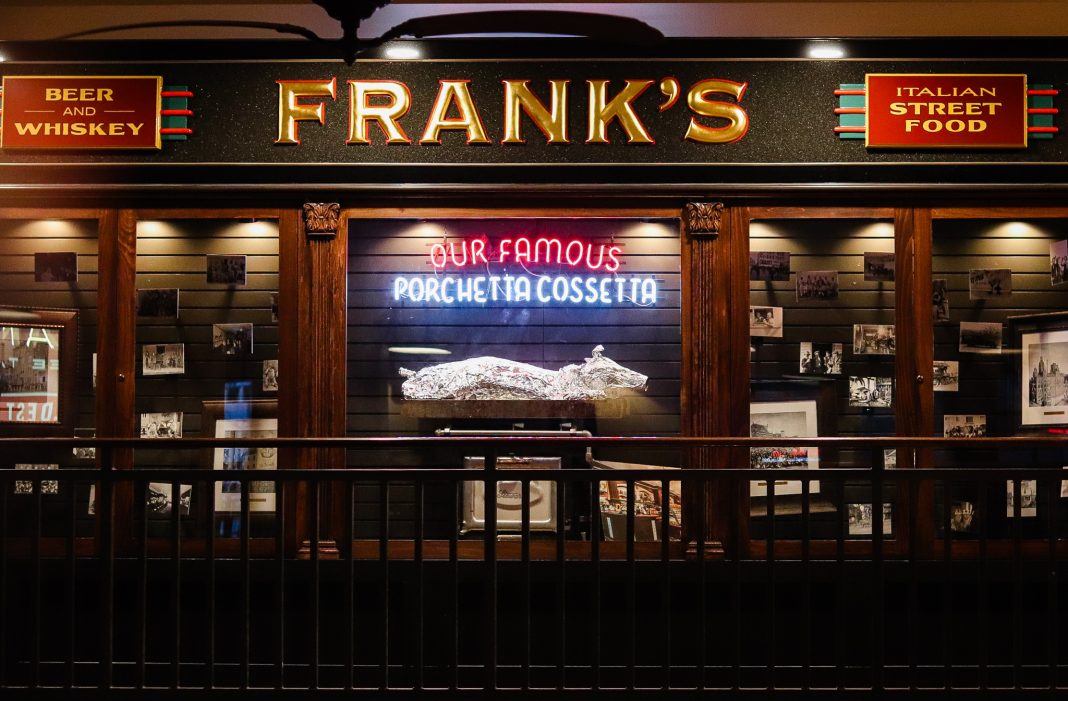 Frank's Levee Tavern, 211 7th Street West, St. Paul, cossettas.com
Open 4 p.m.-10 p.m. on Tuesday-Friday, Noon-10 p.m. on Saturdays, closed Sunday and Monday. 
Facebook Comments