Each month, in our "Restaurant Rumble" conversation, MnMo food critics Jason DeRusha and Joy Summers review two restaurants and pick a winner.
---
Joy: It's almost strange there hasn't been a Chinese restaurant in the hopping North Loop neighborhood until now.
Jason: Jun is taking on a troubled location in the building next to Borough and Parlour: The space failed as Shag Sushi and as Rojo.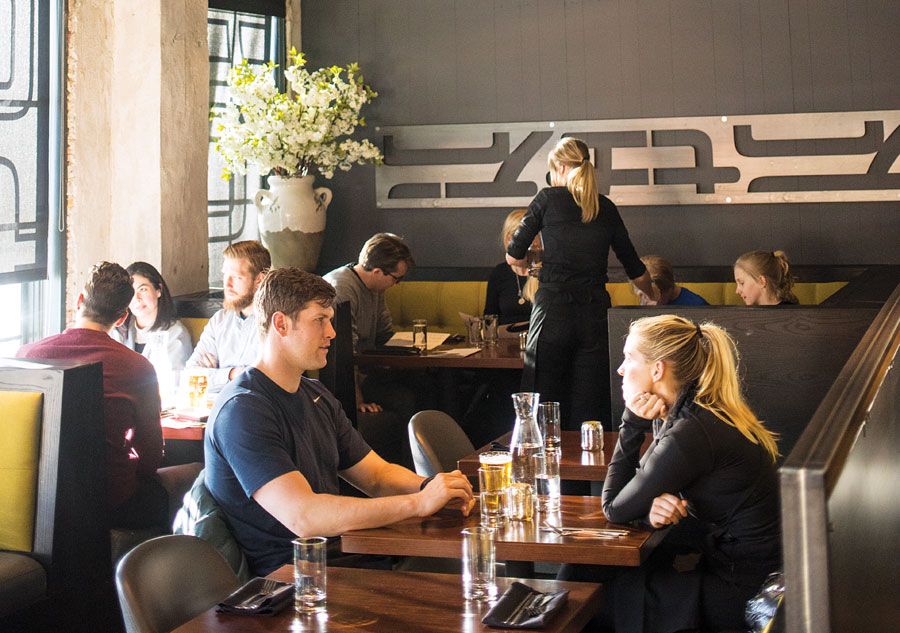 Joy: Jun is the second restaurant for Jessie and Jack Wong, the mother and son who own Szechuan in Roseville. Jun is Jessie's Chinese name and she originally hails from Shandong.
Jason: The Sichuan dumplings were as good as I expected for their pedigree: clearly hand-formed and stuffed with rich, spicy pork. But the pork buns, or bao bao, were extremely chewy and didn't taste fresh.
Joy: Those perfectly tender, spicy dumplings are a gift straight from the flavor gods…and the bao were a ball of bummer. The cocktails also had me moping in my martini glass. The ones I tried were all booze and sweetness, and, on one visit, only half the drink list was even available. Among the other appetizers I tried, the chicken lettuce wraps were delicious but the sautéed green beans were woody, chewy, and under-seasoned.
Jason: For entrées, the cumin lamb had an odd presentation and tasted more like the spice than the meat.
Joy: The best entrée we tried was the sesame chicken: crispy fried chicken was tossed in a neon red sauce that was tacky, sweet, and deliciously familiar.
Jason: The promise of Jun is its hand-pulled noodles—the traditional technique is a rare treat around here, but unfortunately it was only being incorporated in one dish when we visited. The noodles were great in the beef chow fun, so why not more?
Joy: Ditto for spice: I expected more of those wonderfully numbing Sichuan peppercorns. There is promise at Jun, but it's not quite living up to its potential.
---
Jun Quick Tips:
Parking: It stinks. There is valet after 5 Thurs.-Sat.
Spice: This is entry-level stuff that won't leave you feeling the burn
Hand-Pulled Noodles: A rare treat and must-order
---
This month's "Restaurant Rumble" pitted Red Cow's popular Italian spinoff Red Rabbit against authentic Chinese at Jun. Find out which restaurant Jason and Joy chose as the winner in the May 2017 issue of MnMo.
730 Washington Ave. N., Minneapolis, 612-208-0706, junnorthloop.com
Facebook Comments