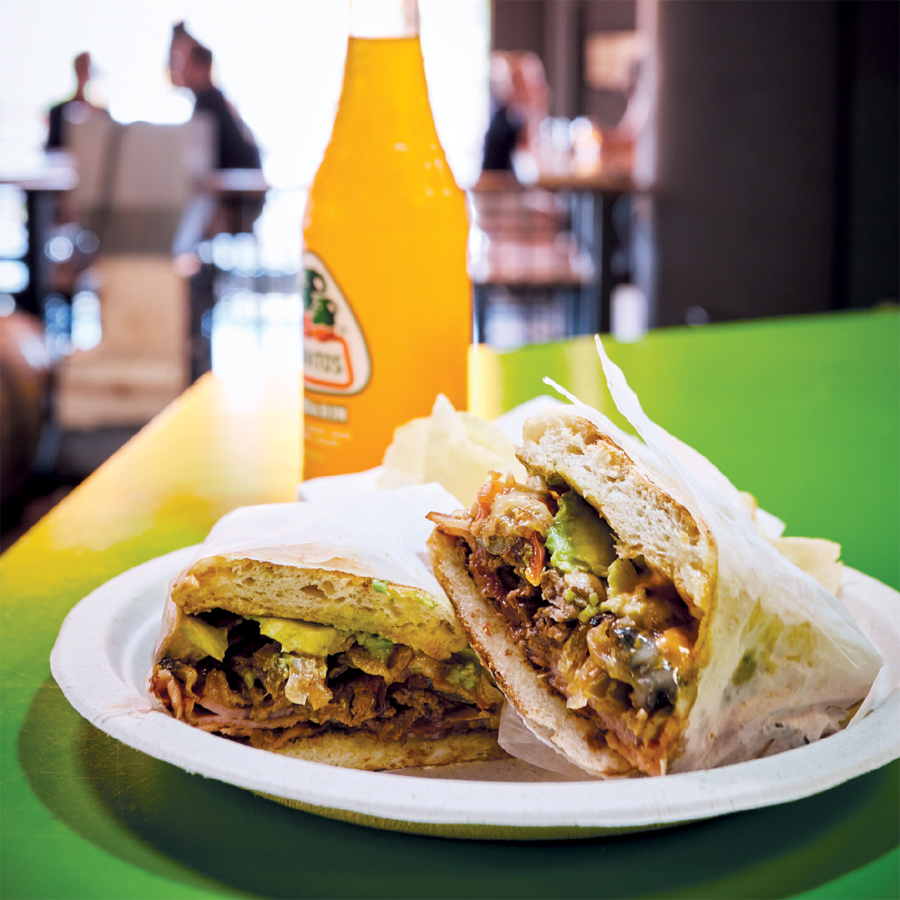 Manny's Special
photos by terry brennan
---
Joy: There's an art to building the perfect sandwich, and Manny's Tortas are a textbook example of excellent culinary architecture.
Jason: Manny Gonzalez went to culinary school in Mexico and moved to the Twin Cities more than 30 years ago. He opened Manny's Tortas with his sister Victoria in 1999—they were among the pioneers of the local Mexican restaurant scene and became the standard-bearers for their home country's iconic sandwich. 
Joy: Manny's Tortas was among the first restaurants to go in both Lake Street's Mercado Central and the Midtown Global Market.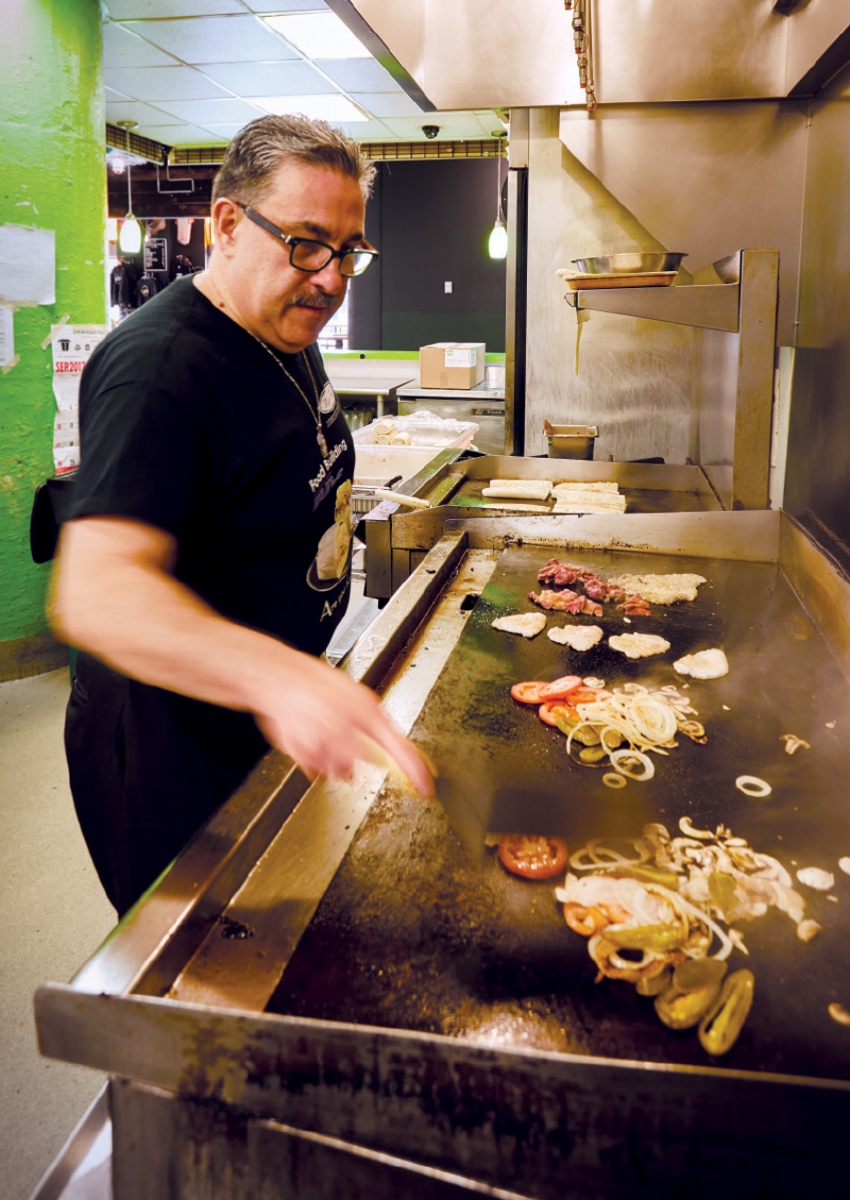 Manny Gonzalez
Jason: On a recent visit to Midtown's bustling international indie food court, the meat slicer was getting a workout cutting ham for the fabulous Cubana torta, which is also loaded with pork tenderloin and cheese. The bread's crispy exterior keeps all the toppings contained while the chewy interior adds flavor.
Joy: I knew I was going to marry my husband when we bonded over our shared wonder at a precisely built sandwich. At Manny's, layers of flavor are built from a variety of meats, smears of refried beans, avocado, and chipotle-spiked mayo, plus lettuce, tomato, and pickled jalapeños. But the linchpin is a layer of cheese that separates the hot ingredients from the cold.
Jason: I love the breaded steak sandwich, called the Milanesa, and the Manny's special with steak, onion, mushroom, jalapeño, ham, and cheese. But Manny's is more than just tortas. We loved the blue tacos: three blue-corn soft tortillas stuffed with steak, chicken, or pork. And I'm obsessed with the "potachos": a grilled hash-brown/nacho chip hybrid with a creamy potato center surrounded by cheese that's topped with pico de gallo. Wow.
---
Manny's Tortas Quick Tips
Validated Parking: Free lot at Mercado Central; validated for 90 minutes in the Midtown Global Market's ramp
Catering: They do a Torta Buffet and Torta Tray for meetings and events
Locally Made: The chorizo is made in La Mexicana Market in south Minneapolis
Manny's Tortas
Mercado central, 1515 E. Lake St., Minneapolis, 612-728-5408; Midtown Global Market, 920 E. Lake St., Minneapolis, 612-870-3930, mannystortas.com