Mucci's Audrey Pizza. Photos by TJ Turner.
Each month, in our restaurant rumble conversation, MnMo food critics Jason DeRusha and Joy Summers review two restaurants and pick a winner.
---
Joy: This adorable little spot, just off West 7th, had been vacant for far too long. Although they opened the doors before bothering to put up a sign, Mucci's has arrived in St. Paul.
Jason: Full disclosure: Tim Niver is a personal friend. But real friends can handle honest critiques.
Joy: Even if you don't know him, Tim Niver makes everyone feel like an old friend. His warm, attentive service is legendary at his other restaurants, the Strip Club Meat & Fish and Saint Dinette—and well suited to Italian dining.
Jason: Mucci's is tiny. Just 44 seats and no reservations means you're going to have to wait, even on a Wednesday night.
Joy: The menu is stacked with familiar foods: chicken parmigiana, pasta, pizza, fried calamari, and tiramisu. The lasagna is indeed the "layers of love" promised on the menu. Everything I tasted really scratched that nostalgic itch and had me falling head over heels.
Jason: This restaurant hits my favorite trend: fine-dining chefs bringing great ingredients and incredible technique food we already love. My son housed his lasagna in five minutes flat. It's that good.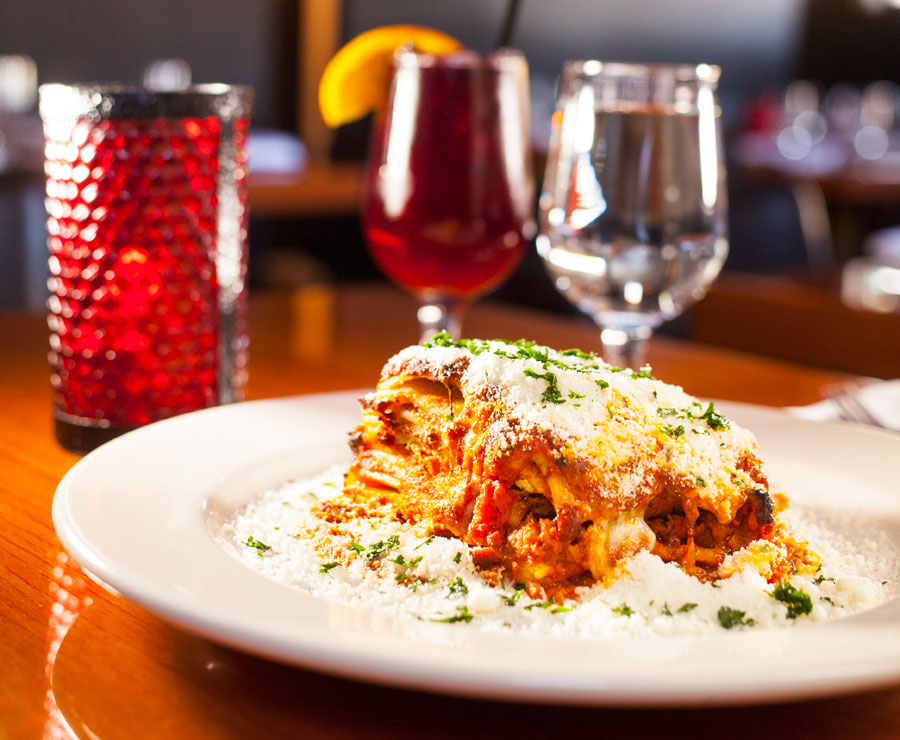 Lasagne Mucci
Joy: I'm officially obsessed with the pizzas. The proofed dough takes a hot-oil bath before being topped and baked until it comes out yeasty, crispy, chewy, and divine. All things are better deep-fried, right?
Jason: They also use that fried dough as the bread for the Pizza Sandwich, which douses pepperoni and ham with vinaigrette. It's messy, but it's the best version of an Italian hoagie I've ever had.
Joy: Wrap me up in that fried dough and call me done. I could live happily inside that crust for the rest of my days. 
Jason: Don't miss the chicken fritti plate, either: perfectly fried hunks of dark meat laced with this amazing honey/red-wine reduction agrodolce sauce. A hint of calabrian chile makes it pop.
Joy: That agrodolce—a.k.a. Italian sweet-and-sour sauce—could be bottled and served on just about anything. When paired with that super succulent chicken and the crispy skin, it's one of the 'Cities "must-eat dishes" for fried chicken fans.
Jason: I was mildly disappointed in the Montanara-style garlic bread: rather dull for $6 and just three thin pieces. But I'm nitpicking here. Mucci's is an unabashed hit.
Joy: I honestly loved every single thing I sampled, from the simple green salad to the perfect red sauce. The room is cozy and boisterous—sometimes you have to sit on your hands and wait patiently until it's your turn to be seated. It's just like eating with family!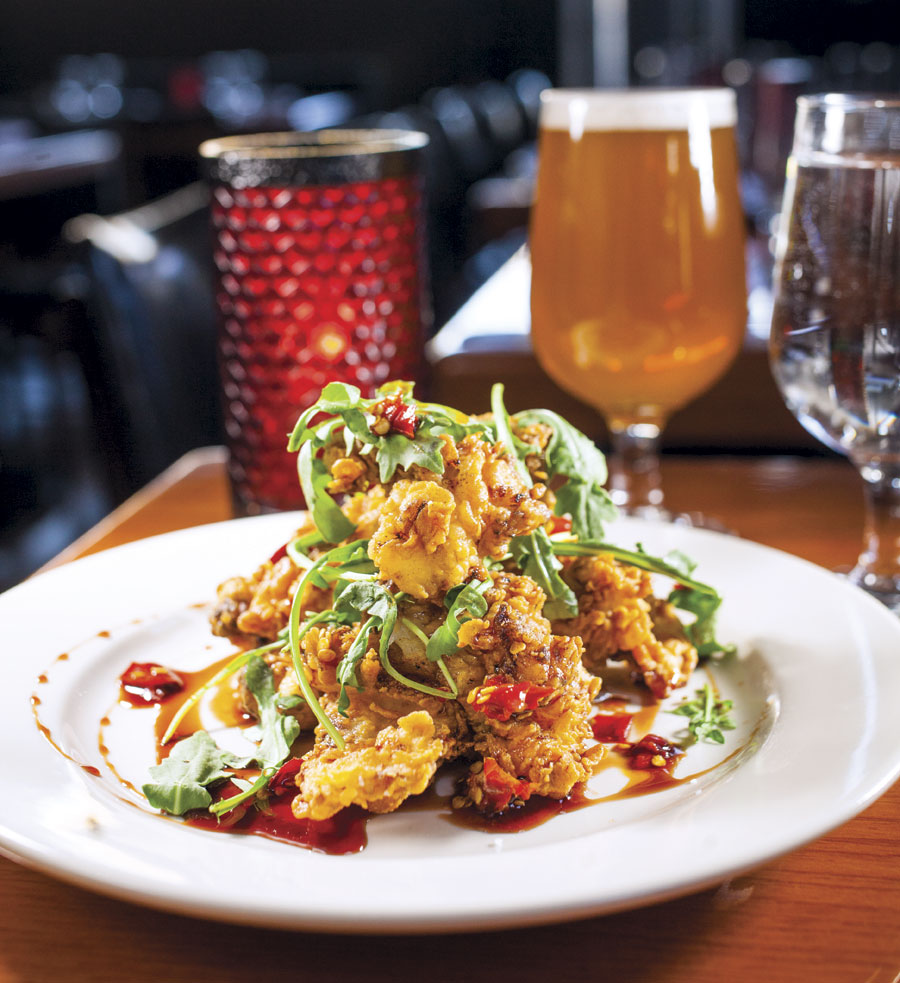 Dark Meat Chicken
---
Mucci's Quick Tips:
Reservations: Nope. Get there when it opens at 5 p.m. or wait 
Parking: Plentiful on street, plus a lot across the street 
Drinks: Mucci's Juice! The $3 red wine + Fanta is the best sangria going— also, prosecco on tap!
---
June's restaurant rumble pitted the old-school charm of Mucci's against the sleek and modern Cedar + Stone. Find out which restaurant Jason and Joy chose as the winner in the June issue of MnMo.
Mucci's, 786 Randolph Ave., St. Paul, 651-330-2245, muccisitalian.com
Facebook Comments