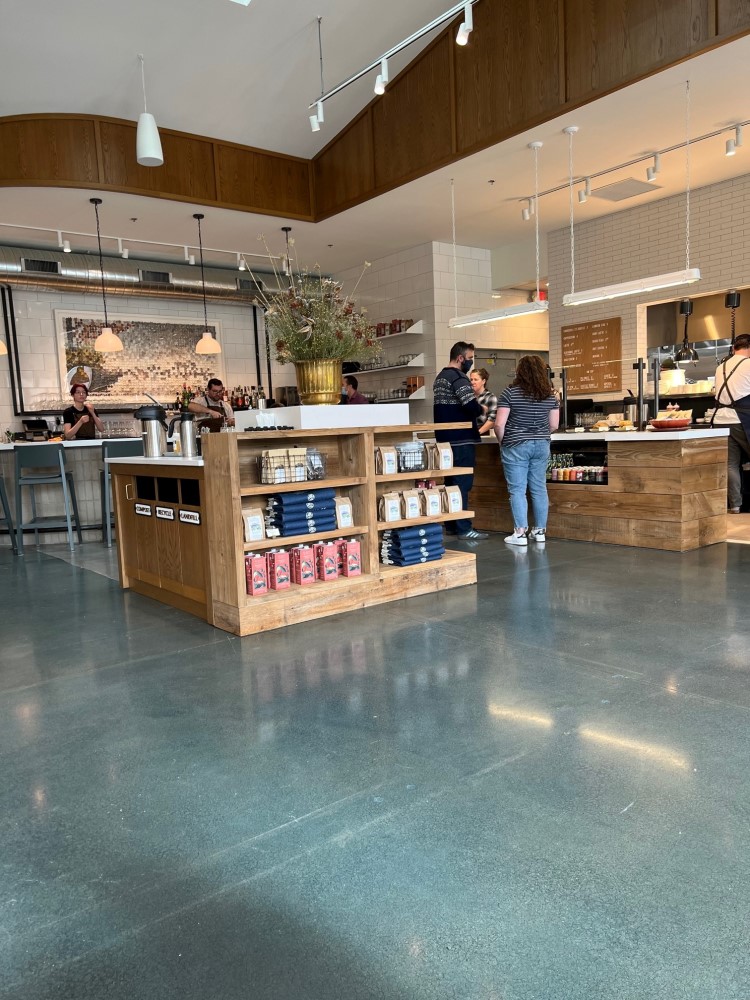 Big-time firepower at the newest restaurant in between Arden Hills and Shoreview. I've been watching Jonathan Gans, a former chef at The Bachelor Farmer, as he's posted on Instagram the development of Churchill St., this all-day neighborhood restaurant in the north metro. He and Josh Hoyt run Northlands Consulting; they created the concept for Carly Gatzlaff, the owner of Churchill St.
These guys are talented—they've been posting beautiful photos of the food for a year now, but things amped up a bit this summer when they announced the executive chef.
Aaron Marthaler spent time in some of the nation's best restuarants: three years at The French Laundry, four years at Long Meadow Ranch, most recently at Press Restaurant in Napa Valley. I mean, that's quite a pedigree for a guy running a restaurant in suburban St. Paul.
 

View this post on Instagram

 
Then, three weeks ago they announce the head of baking and pastry is Emily Marks, who worked at Rustica, Cossetta's, and was a beloved pastry chef at The Bachelor Farmer—where she absolutely slayed the pastries for the cafe in Minneapolis' North Loop.
 

View this post on Instagram

 
The reputation of the team here is pretty impressive. So, how's the restaurant? Who knows—it opened today. The concept is really to serve the community—coffee and pastries at 7 a.m., then breakfast at 8 a.m., flowing into lunch. For now it's only open Wednesday-Sunday from 7 a.m.-2 p.m. Dinner will be added, and as they hire more staff they'll look to stay open more hours.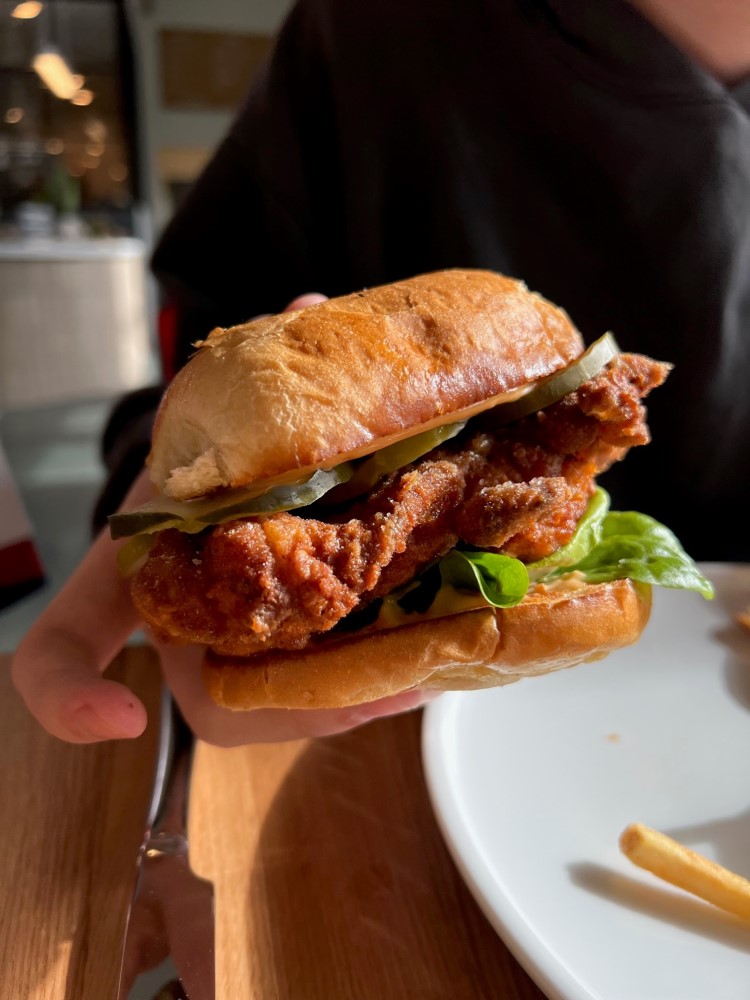 You order at the counter, grab your own water, and then they'll bring you your food. Look for more of this model of service as restaurants struggle to find enough employees.
I went to a soft opening over the weekend, and the food is very promising. We had a terrific grass-fed beef bone broth soup with lemongrass and ginger and pickled chili. The salads are beautifully arranged on a plate instead of a bowl, sort of a flat lay for your kale Caeser or Tuscan with apple and fennel.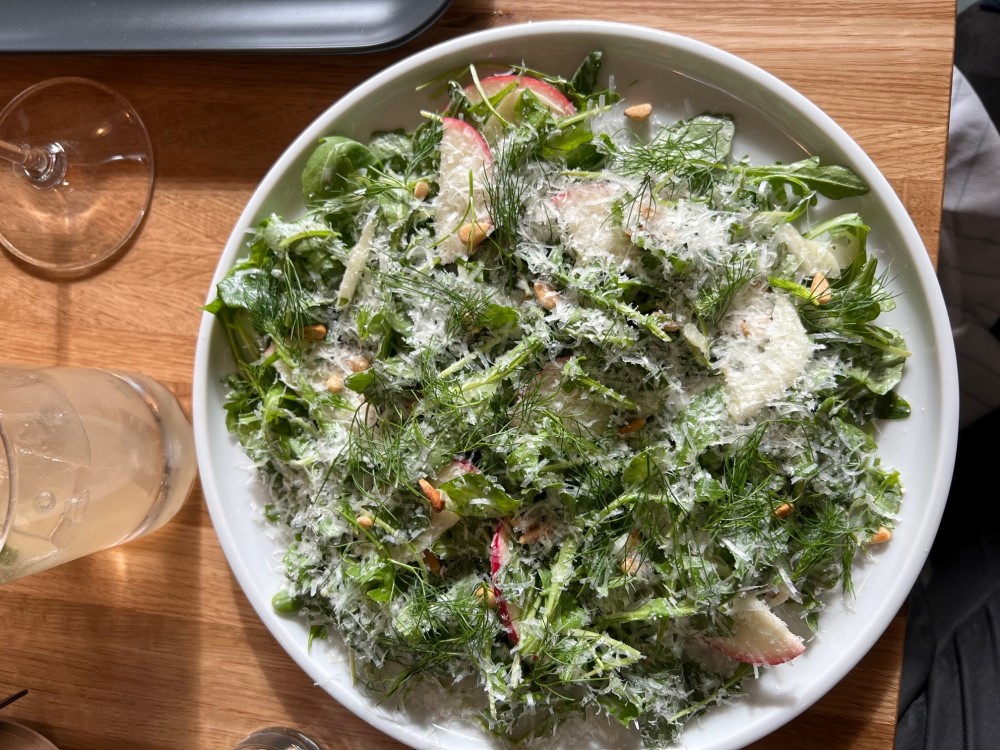 The caramelized honeynut squash is going to be a sleeper hit—served on a bed of yogurt with honey-soaked cranberries that are so sweet you won't believe it's a cranberry.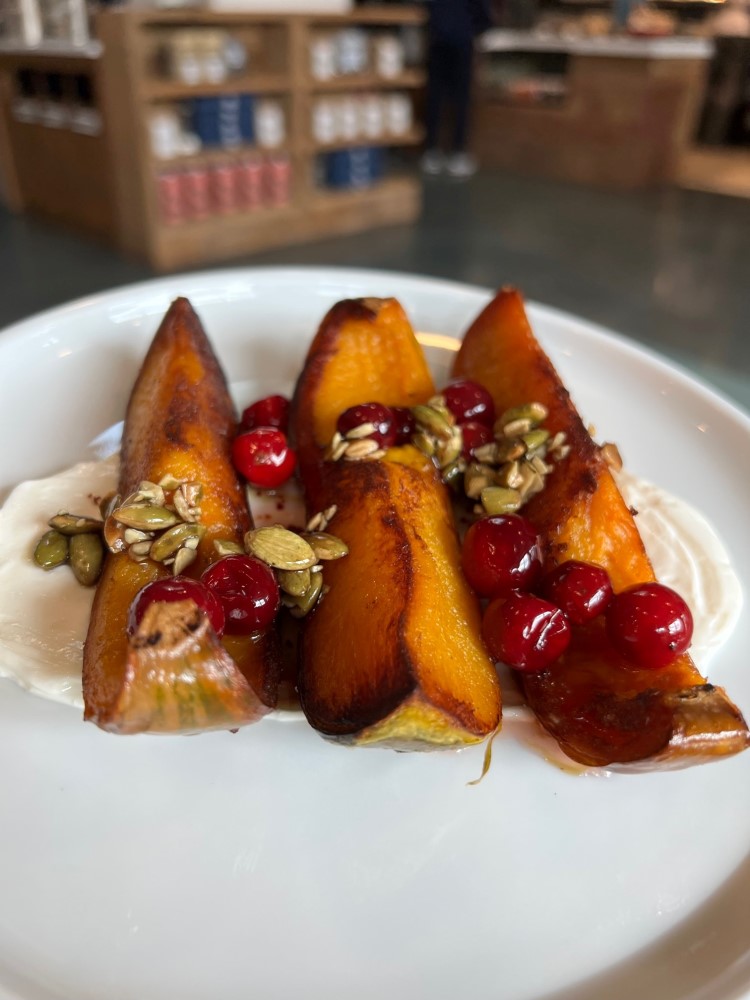 We loved the Wisconsin Cheddar Fondue with focaccia, a fried potato stick, broccoli, and apple slices. (A few more items to dip in the beautiful cheese dip would be nice.)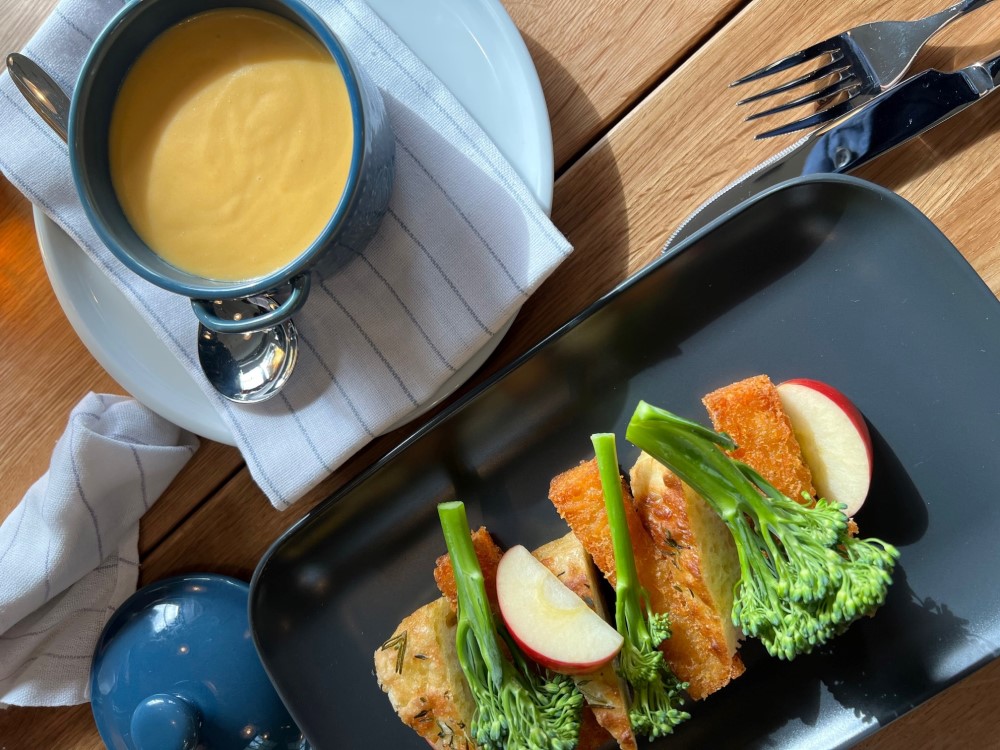 And the sandwiches were great. A Veggie sandwich with herbed goat cheese and marinated tomatoes and beets was spot on. The smash burger with a decadently melty cooper American cheese will be a hit. And the chicken sandwich had the ideal ratio of chipotle mayo, buttermilk crunch, and a little sweetness from a honey vinegar mop.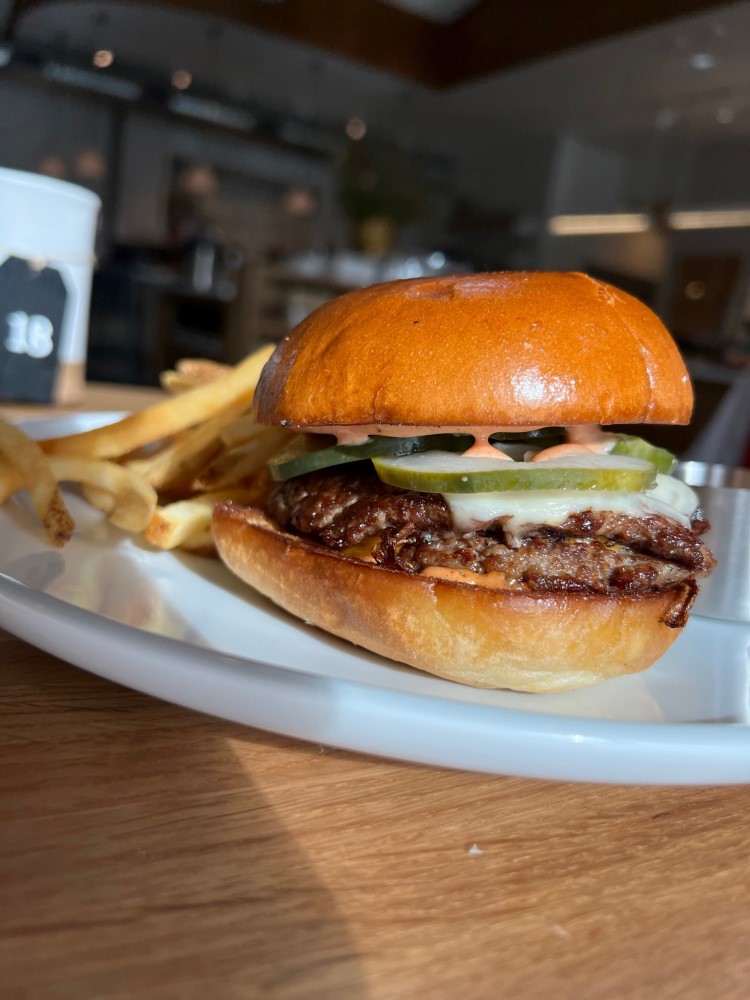 There's also a small market with some of the soups they create at Churchill St., along with Sweet Science Ice Cream, Milkjam Ice Cream pints, Red Table Meats, and other high-end food stuff.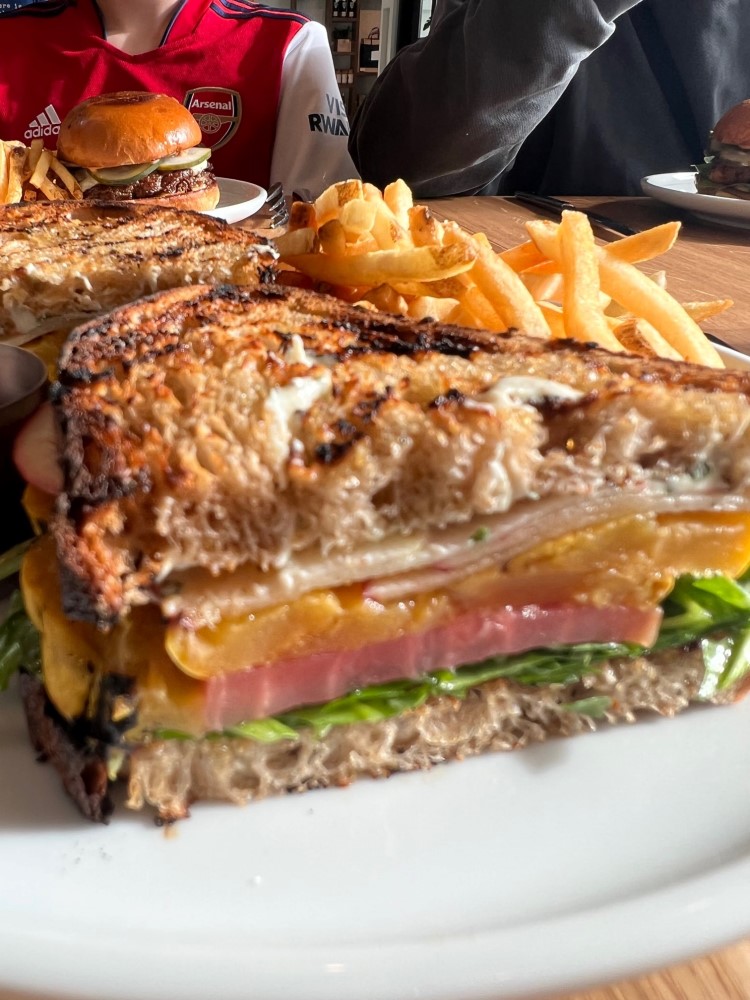 Oh, and the bar! Yes, I had cocktails for breakfast, don't judge me. It's a great list of approachable and well-balanced drinks like an Aperol Spritz on tap, a riff on a margarita with a blend of tequila and mezcal called When There's Smoke, along with a nice collection of zero-proof cocktails (non-alcoholic) like a grapefruity/spicy pomelo kick and a minty/almondy soda.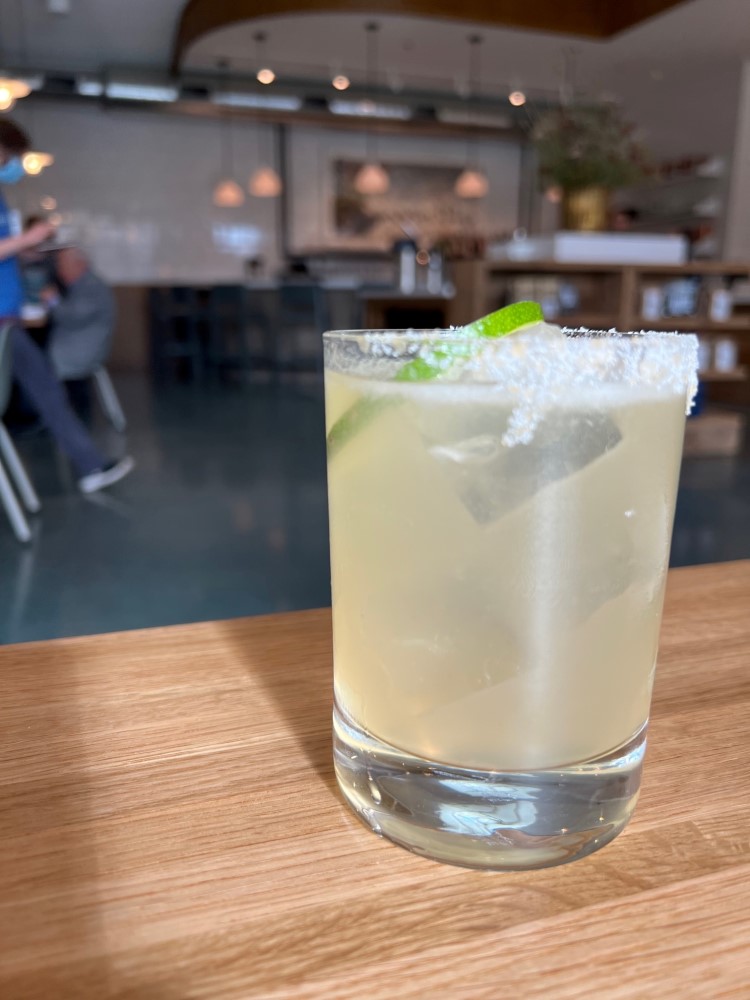 No tipping—it's a 15% service charge. The restaurant's website says 100% of that charge goes directly back to the people who work there, "equally distributed among every employee based on the hours they work." This is a restaurant worth watching!
4606 Churchill St., Shoreview, churchillst.com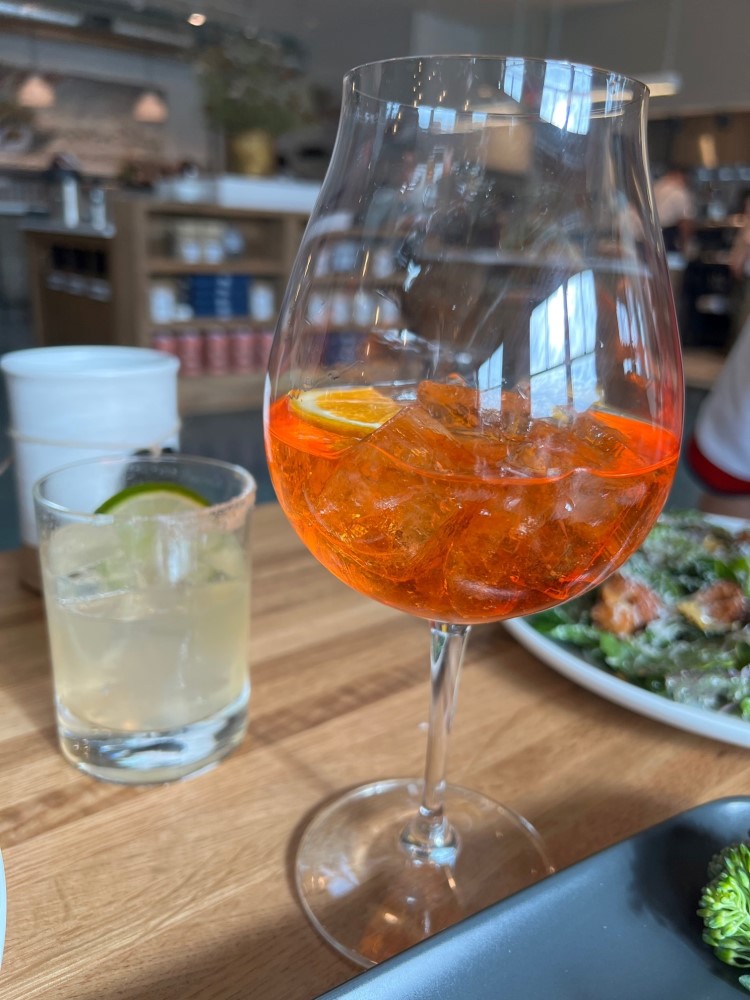 Facebook Comments