What a delight! Easy to get to from any of the north suburbs (just 10-15 minutes from Maple Grove, Brooklyn Park, and Blaine), Pangea Mediterranean Grill is making scratch food from a counter-service restaurant attached to one of the largest halal grocery stores in the north suburbs, all at incredible prices.
Owner Mahmoud Maragha uses breads baked in house, all of which you can buy in the market. Fluffy pitas provide the perfect pillow for some of the best falafel I've ever had—as a sandwich, it's just $7. You can get a dozen falafel for $9!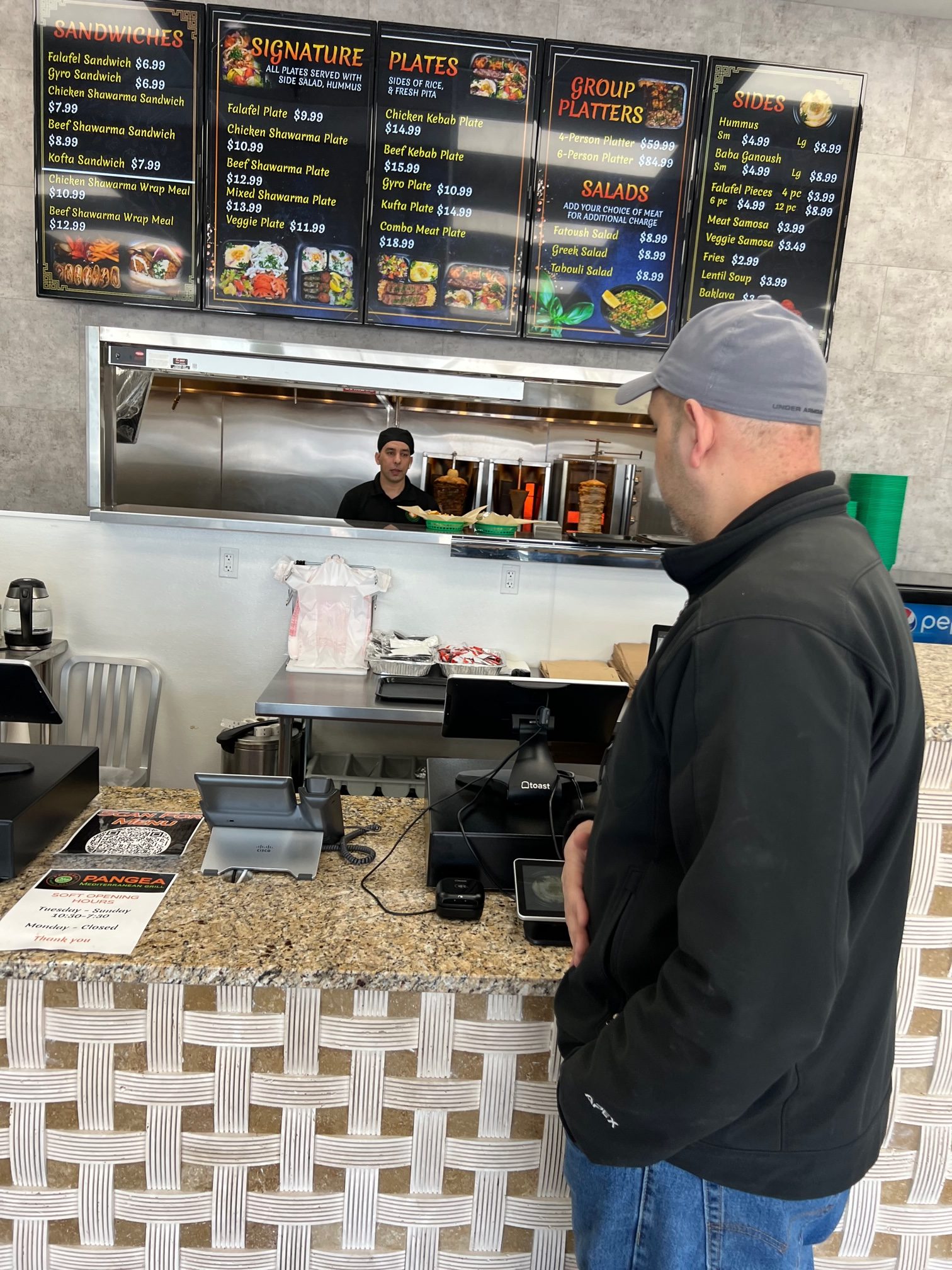 The shawarma also clearly uses high-quality beef and chicken. I'm not sure how they price things so low, considering the obvious quality of the cuts of meat. Sandwiches are $8-$10, but don't miss the kufta kabab plate with ground lamb and beef served with rice, terrific hummus, and salad for just $16. Absolute heaven.
When I spoke with Maragha, I was impressed with his desire to create a welcoming environment for everyone in the Twin Cities. He is not trying to create a Palestinian market—he's trying to have a delicious place for anyone to stop in. So get there!
 

View this post on Instagram

 
8500 Springbrook Drive NW, Coon Rapids, 612-254-2010, pangeamarket.com