Sipping a Gibson, snacking on salt-and-pepper mushrooms, talking with a friend—this is city living at its finest in Minneapolis' newest finer-dining restaurant. It's a bright redesign of the former Bardo: the bar moved inside the space, the room opened up, the beautiful patio full of seating.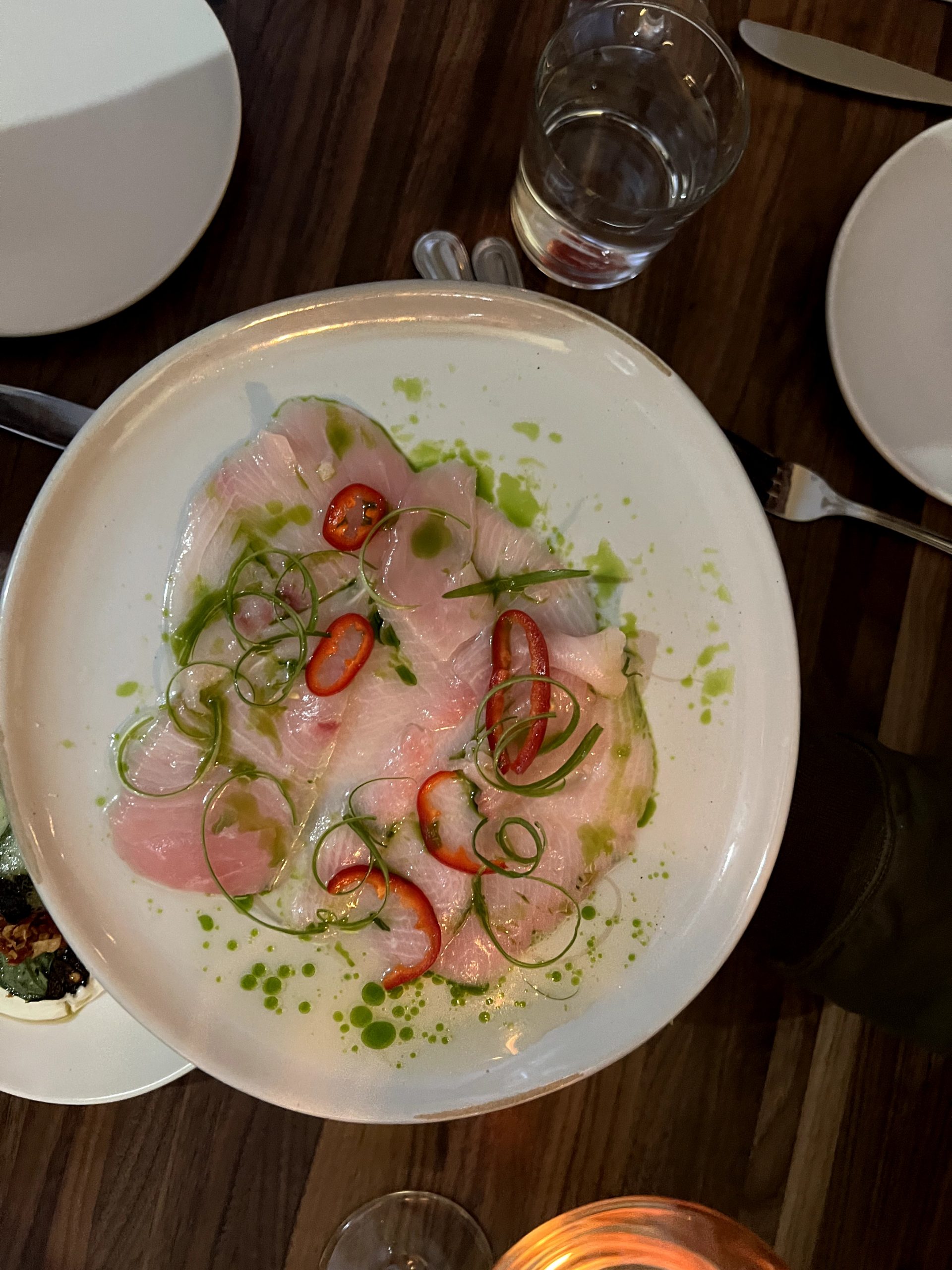 This is full service with sophisticated flavors—a grown-up restaurant—and the main room is under the direction of one of my absolute favorite restaurant managers and service experts, Kim Tong.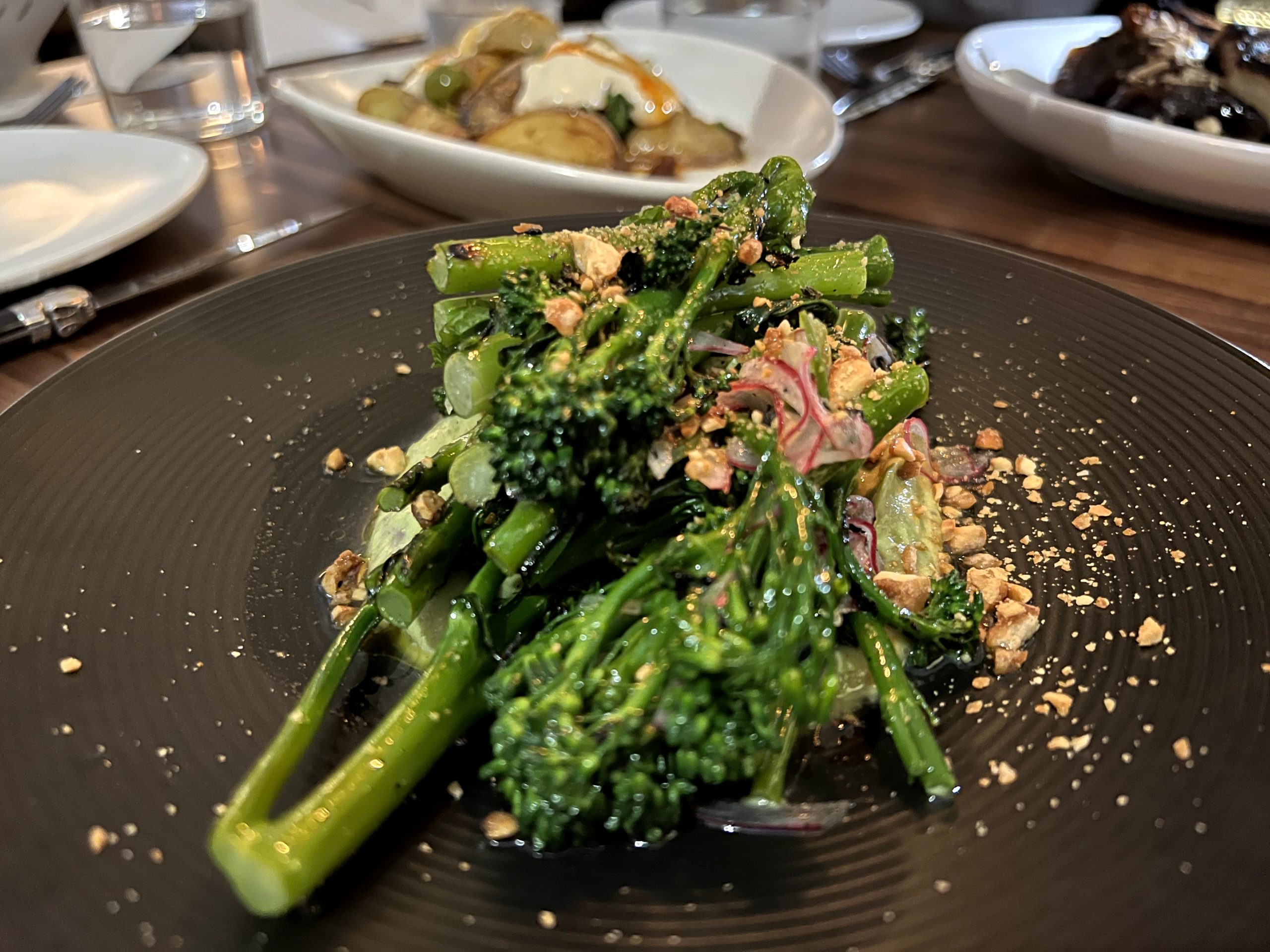 Some of our favorites were the vegetable dishes: charred cucumbers with whipped ricotta and Calabrian chilies, the addictively crispy salt-and-pepper mushrooms, and the eggplant with tonnato and shishito peppers.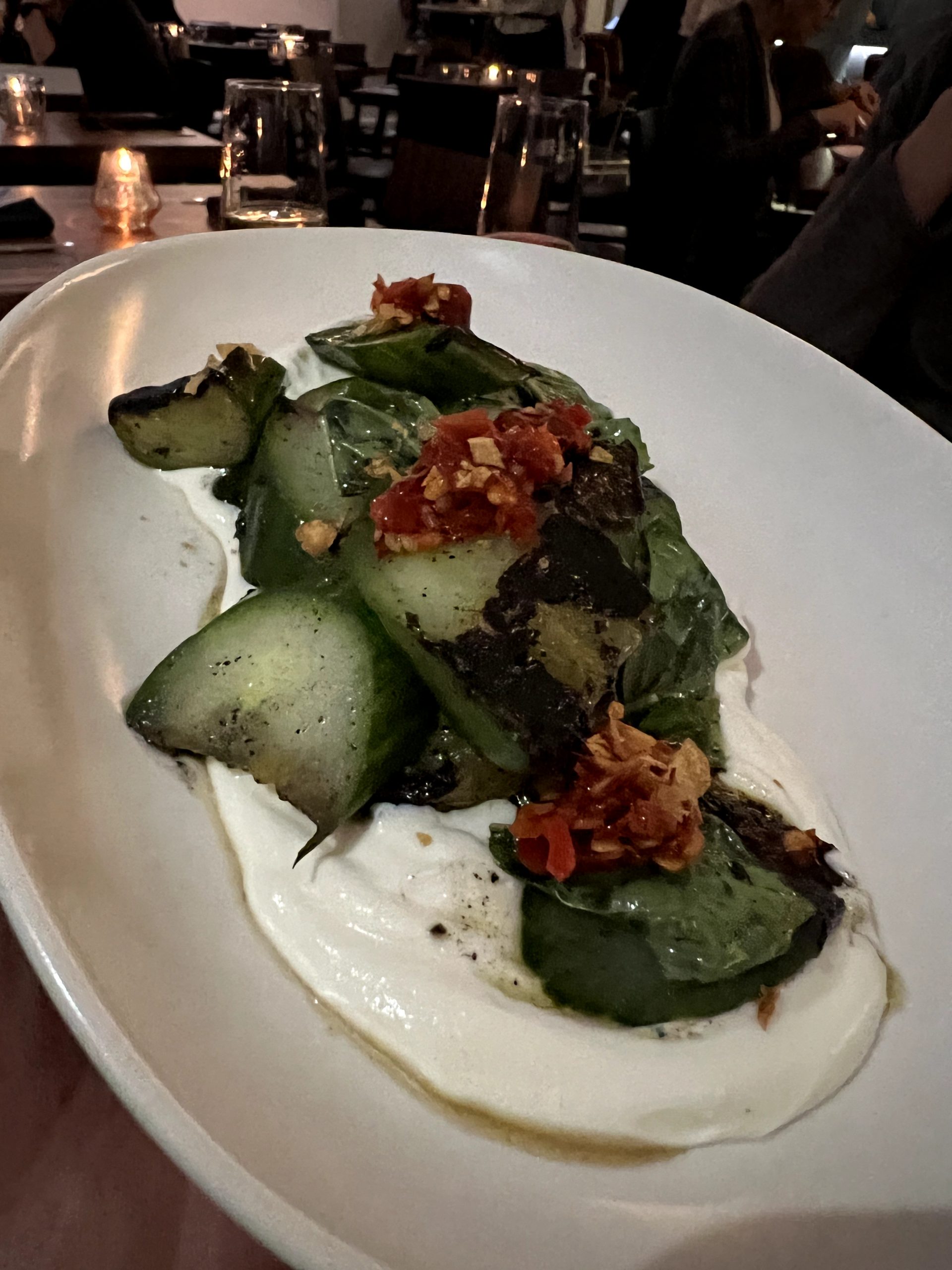 But vegetable-forward does not mean vegetarian. Chef Denny Leaf-Smith's nicely cooked pork chop (kissed by fire) comes with a half-plate of rich and tasty mustard greens. Isn't that refreshing? One chop, beautiful, more than enough food, with a truly thoughtful addition of vegetables.
The tender, juicy short ribs are paired with soy-pickled shiitake mushrooms. A terrific hamachi crudo and a rock-solid cheeseburger complete a restaurant that we expect to continue to mature and grow.
222 E Hennepin Ave, Minneapolis, 612-259-7507, allsaintsmpls.com
Facebook Comments