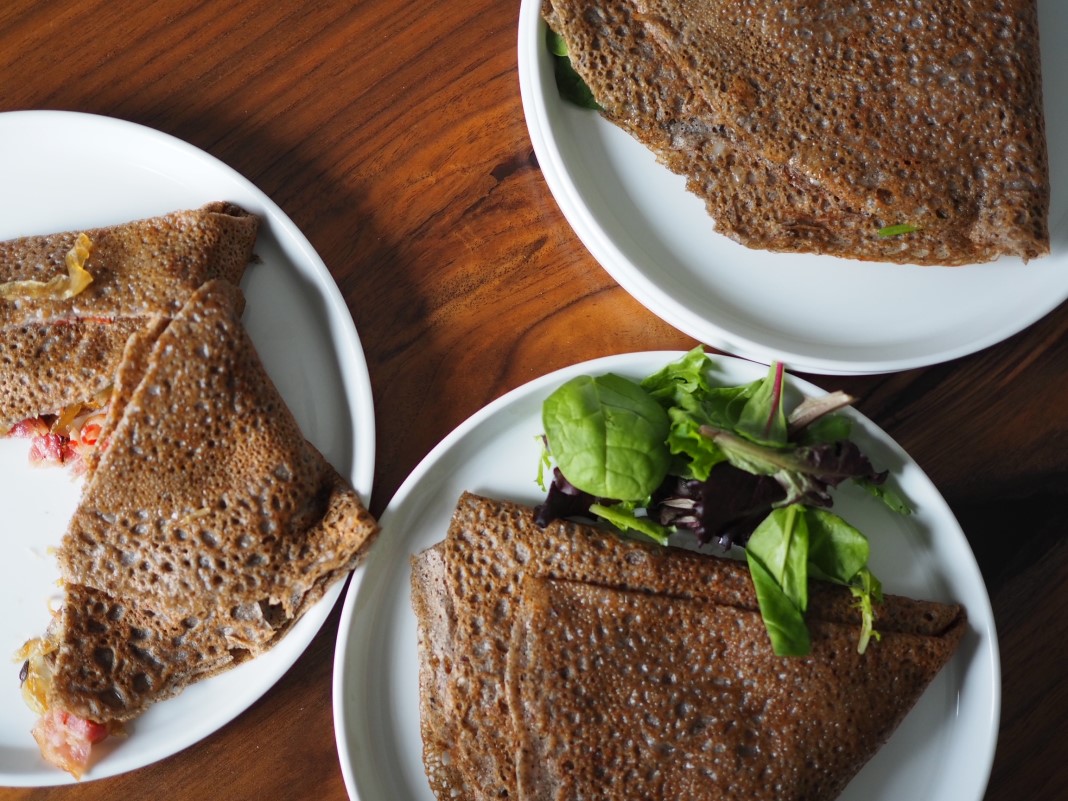 If your mental image of a crepe is what you get at a county fair or by an outdoor ice skating rink, you have got to get to Breizh Crêperie inside Minneapolis Cider Company, the creation of a French ex-pat who brought a taste of her hometown to the Twin Cities. "It's been so fun teaching people here in Minnesota a little piece of my home. I just want to bring authenticity," Claire Corvasier says. I can't speak to the authenticity, but I can speak to the deliciousness.
Claire is from Brittany, France. Born and raised into crepes! "When I moved to the U.S., I couldn't find the authentic galette, made from buckwheat," she says. She formed a catering company, ended up doing a private event at the Cider Company, then the founders invited her to permanently move in her crepe griddles. This is a small town and this is how these things work.
Yes, there's a sweet crepe with Nutella, one with dark chocolate. The salted caramel one is the best.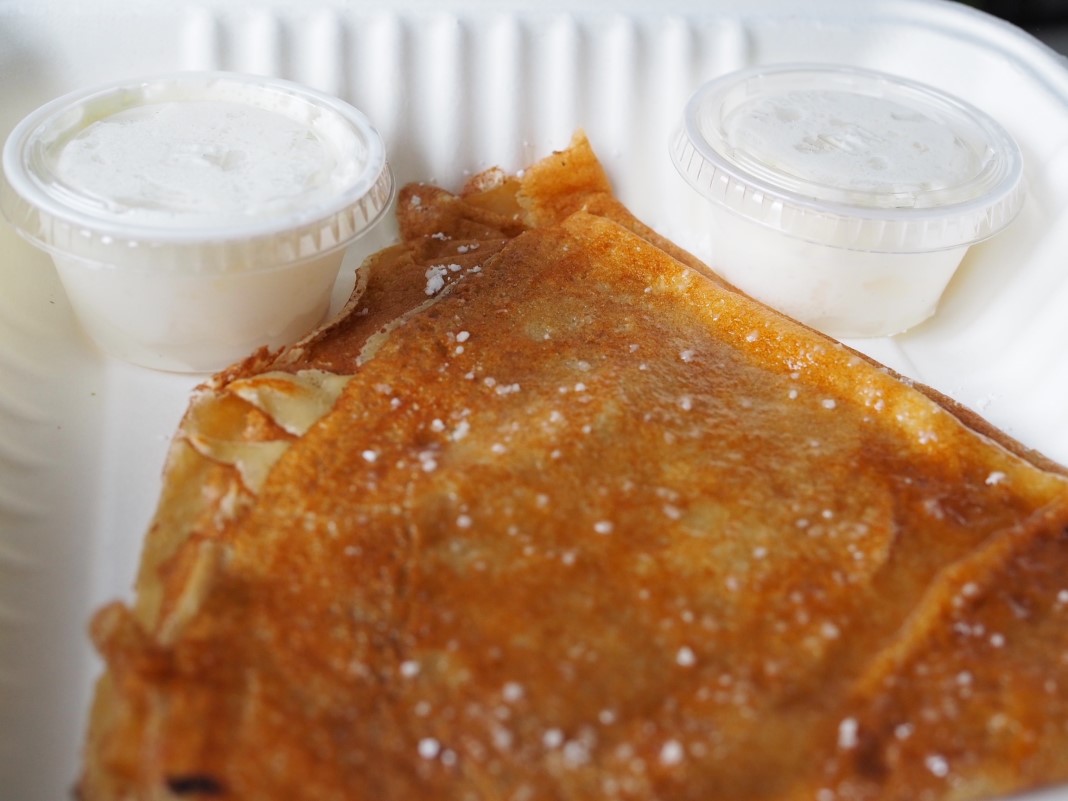 But the real star here are the galletes—those crepes made from buckwheat flour. They form the ideal wrap for ham and Gruyere cheese. Earthy, toothsome, gluten-free: a taste of Brittany paired perfectly with terrific hard cider.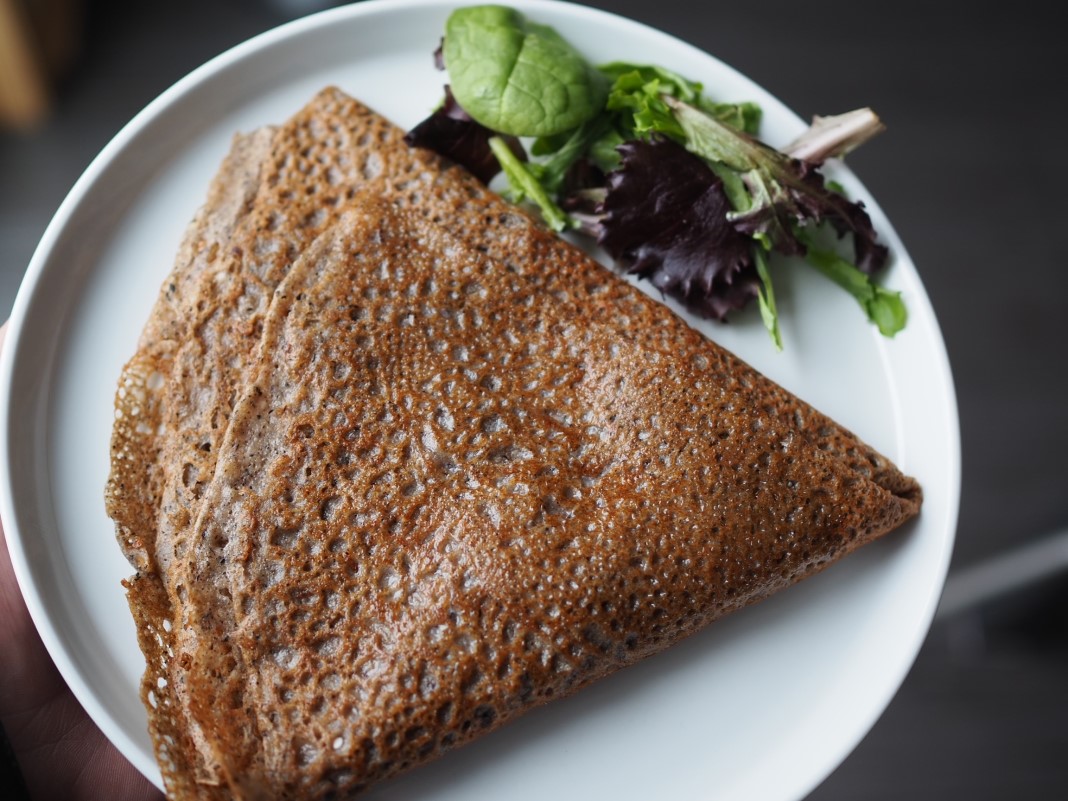 "The buckwheat has a lot of flavor, almost an earthy flavor, it brings out the ingredients inside it," Claire explained. It's a terrific base for a sandwich. "We use the salted butter on top of the crepe, just a little bit. It's a really cool way to discover buckwheat for people who don't know a lot about it," she says.
Claire says she makes the batter with buckwheat flour and water, and it's thin and crisp on the outside, thanks to the bacon. It has the side-benefit (or main benefit if this is important to you) of being gluten-free.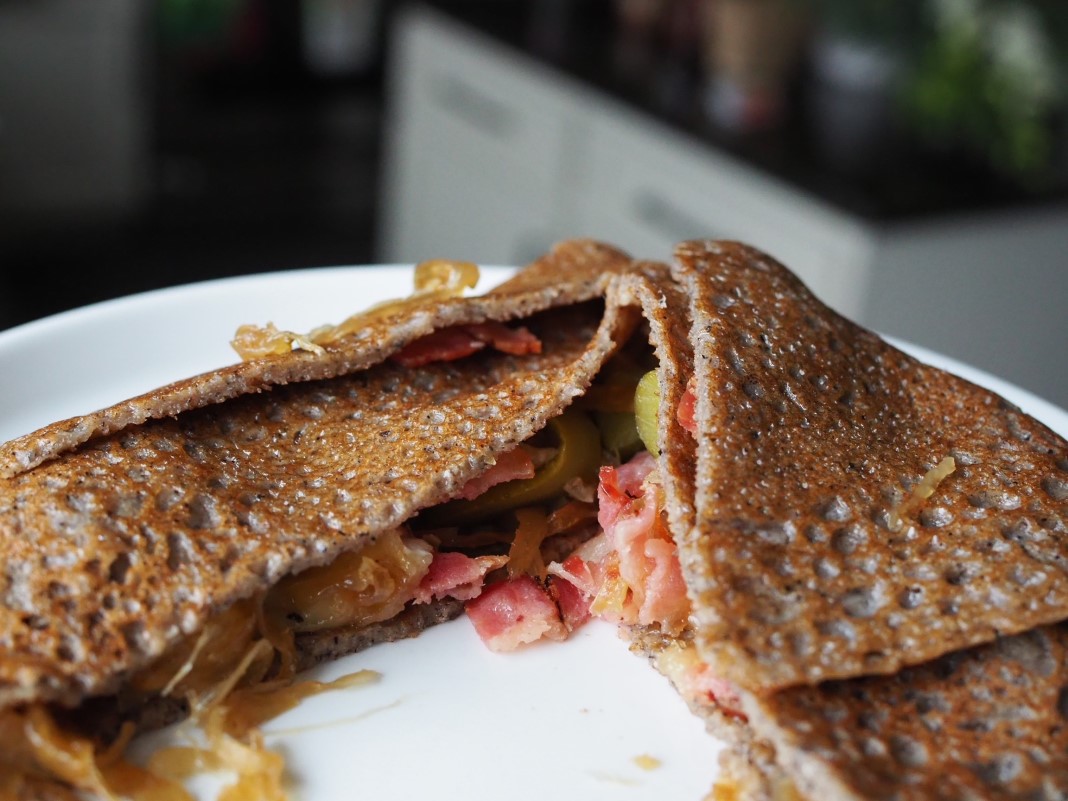 What should you order? Gallete complet is very common in France: egg, gruyere and ham. "You break the yolk and it creates a sauce. That is the one that brings me back to childhood, this is how I grew up," says Claire. I loved the brie and cornichon pickles with bacon and onion, but they're all terrific.
In Brittany, cider and creperies are a common pairing, and here in Minneapolis, thanks to Claire, they go together perfectly as well. 
701 SE Ninth St., Minneapolis, 612-886-1357, minneapoliscider.co