It would be almost impossible to live up to the expectations surrounding Minnesota's new restaurant in the Twin Cities' first five-star hotel from our most lauded celebrity chef. So how is it that Gavin Kaysen's Mara, inside the Four Seasons Hotel Minneapolis, not only meets those expectations but exceeds them?
Perhaps it's the team: Kaysen's chef de cuisine is Thony Yang, who excelled at Bellecour and Demi; the bar is run by Adam Witherspoon, who helped launch the exceptional programs at Martina and Colita; and wine expert Paul Hennessy is bringing his experience from the Bachelor Farmer to the floor.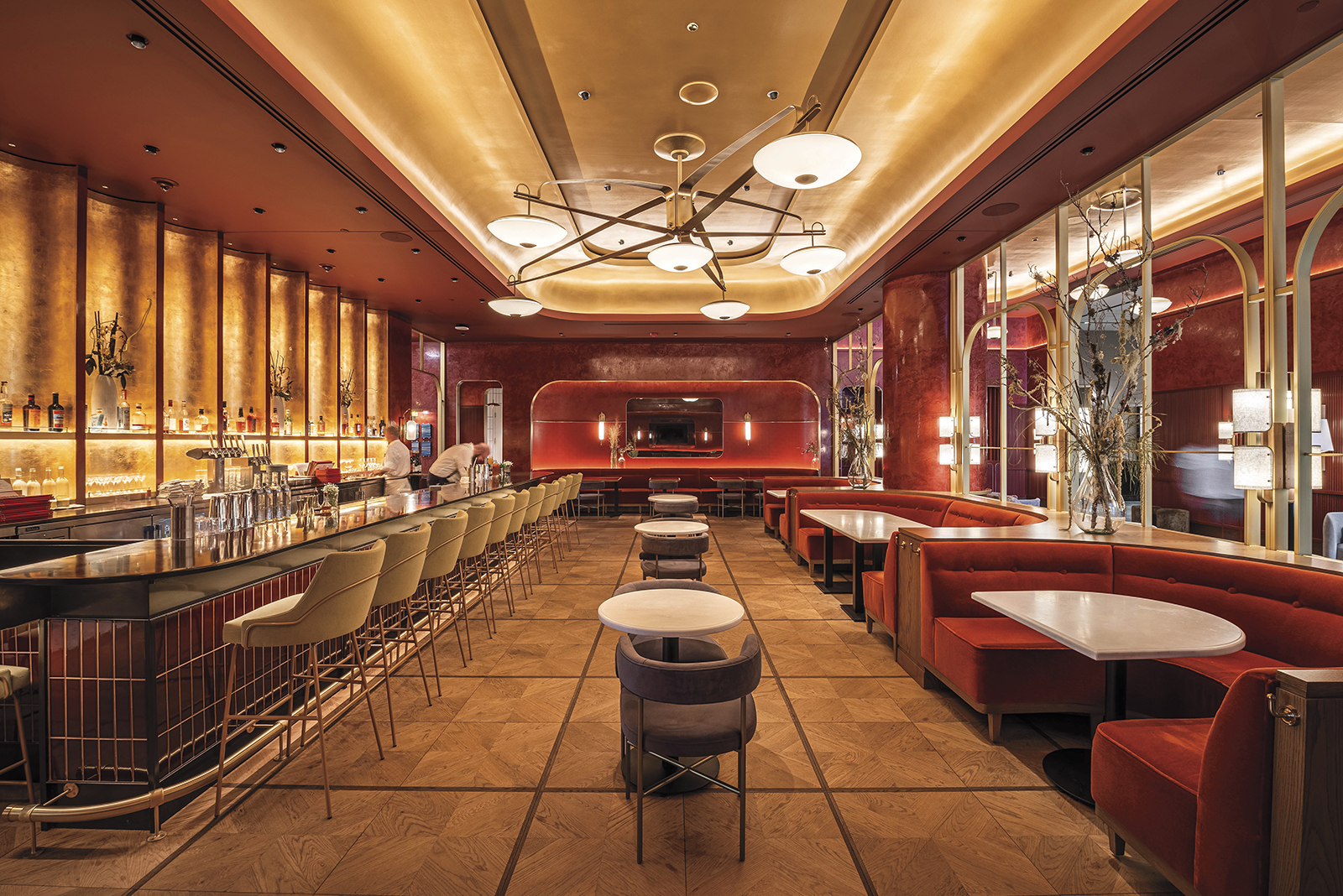 From the moment you walk in, you'll feel a different level of service. You'll get a warm welcome at the front desk. During your walk through the bar, you'll see CEOs, Instagram celebs, and athletes. And then you'll discover how the restaurant itself dazzles. More open and bright than you might expect from the moody photos of gold-leafed walls, Mara feels warm and comfortable. 
Kaysen and his team loosely describe the food as Mediterranean—you'll adore the homemade pita that comes with an impossibly creamy hummus, and you won't want to miss scooping up the silky, rich za'atar-spiced labneh with vadouvan curry cauliflower and lavash bread (both $14).
To me, Mara is more about an exploration of international flavors anchored in the sensibility of Minnesota. When you have visitors coming to stay at the Four Seasons, you want them to feel like they're here, and not in a generic fancy hotel in Anywhere, USA. Kaysen accomplishes that with two dishes specifically: the chicken and the beef.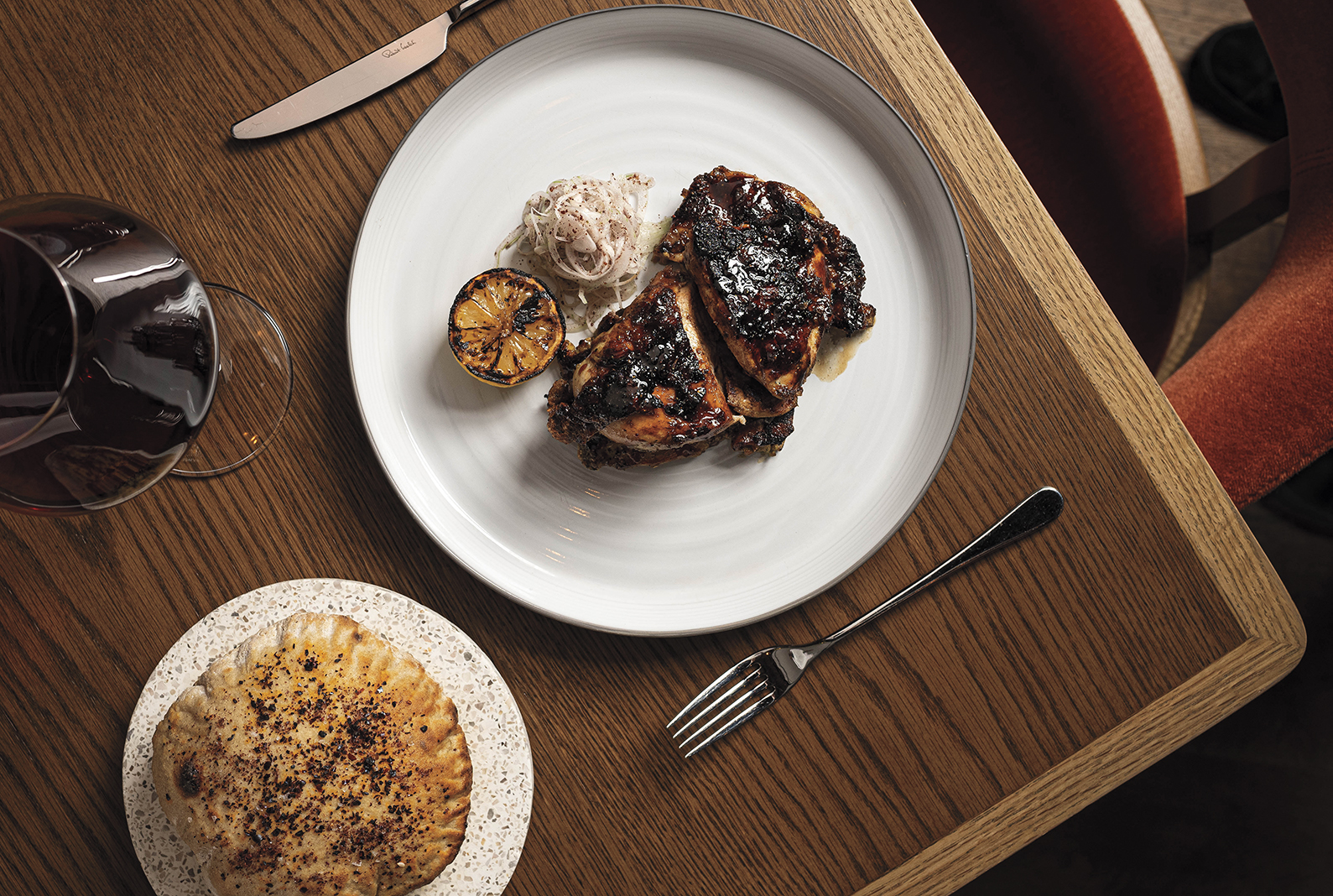 The Pequot Lakes-raised chicken is a sleeper hit on the menu: marinated overnight in chermoula, a North African herby sauce with lots of parsley, cilantro, and garlic. Kaysen serves that with pomegranate, sweet onions spiced with sumac, and charred lemon ($36). The beef is all from Peterson Craftsman Meats, and the 12-ounce bone-in New York strip arrived in beautiful, juicy, perfectly medium rare slices ($54). You'll also find an 8-ounce filet mignon ($49) and, if you're on someone's expense account, a 48-ounce porterhouse steak that will set the company back $189.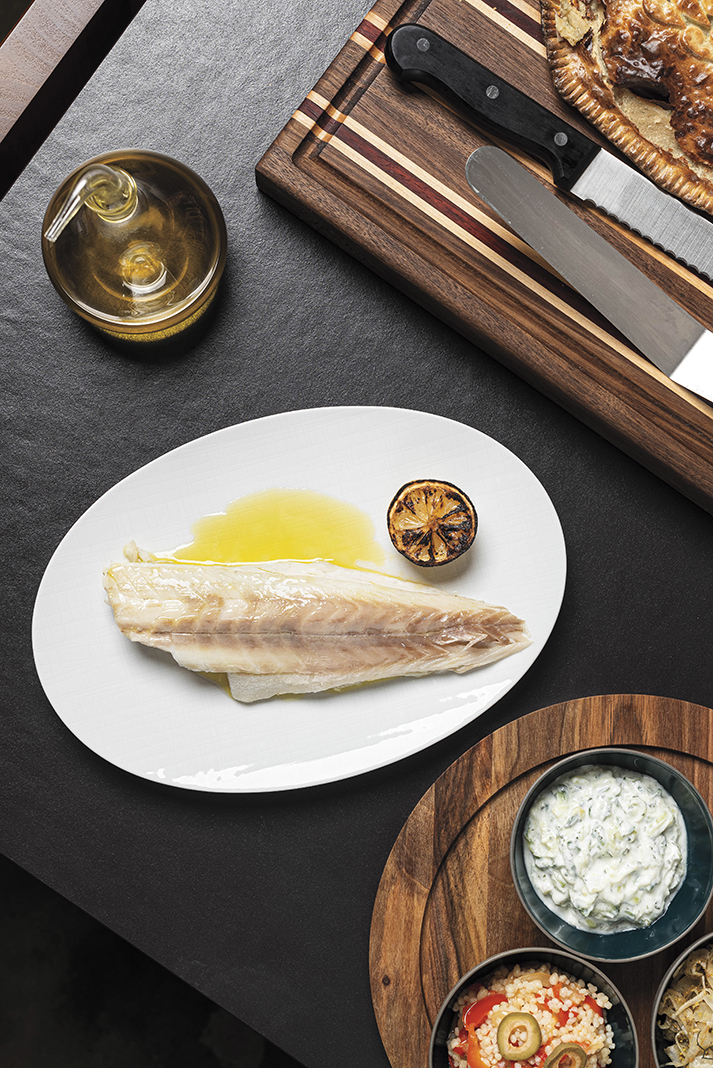 The salt-baked branzino was incredibly flavorful and juicy, although the presentation left me wanting. Kaysen bakes it whole in a salt-encrusted pastry, which our server brought to the table so we could see it. The kitchen serves that very white fish (thankfully deboned) on a very white plate alongside a charred lemon. A minor quibble: the fish was glorious (it should be, for $68) but was served with only small sides of tzatziki, fennel slaw, green almonds, and couscous.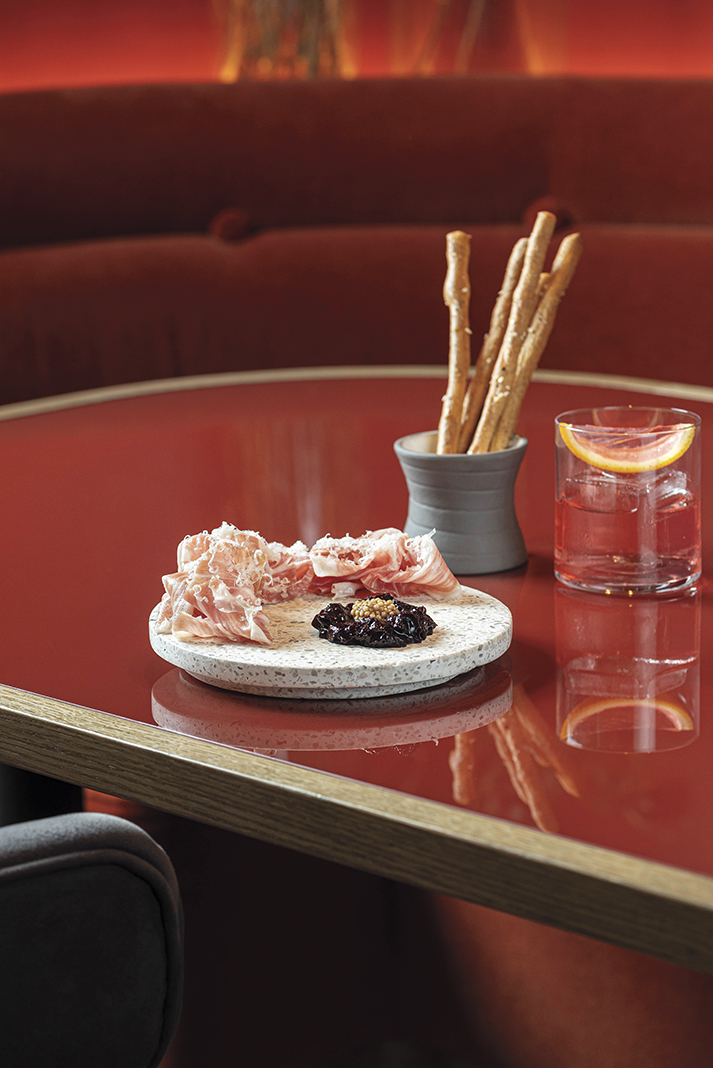 Up and down the menu, you'll find one delight after the next. The oily and rich Spanish mackerel ($20) is fresh as a summer day with charred cucumber and dill in a light green cucumber consomme. The lamb, spiced with Lebanese ras el hanout and topped with diced vegetables served with red lentil crackers ($19), is one of the most flavorful tartares in town. The shaved Mangalica ham ($25) with beautiful plump cherries surrounding mustard grains is an explosion of contrasts: salty and sweet with the mustard tying it all together.
As is the case in all of Kaysen's restaurants, save room for dessert. An incredible value, the flourless chocolate cake is topped with mascarpone sorbet, separated by spears of chocolate, and aptly named Chocolate Decadence ($14). The pistachio semifreddo ($12) arrives looking like a florist-created terrarium. Flower petals in a sea of green pistachio dust conceal lush whipped eggs and cream.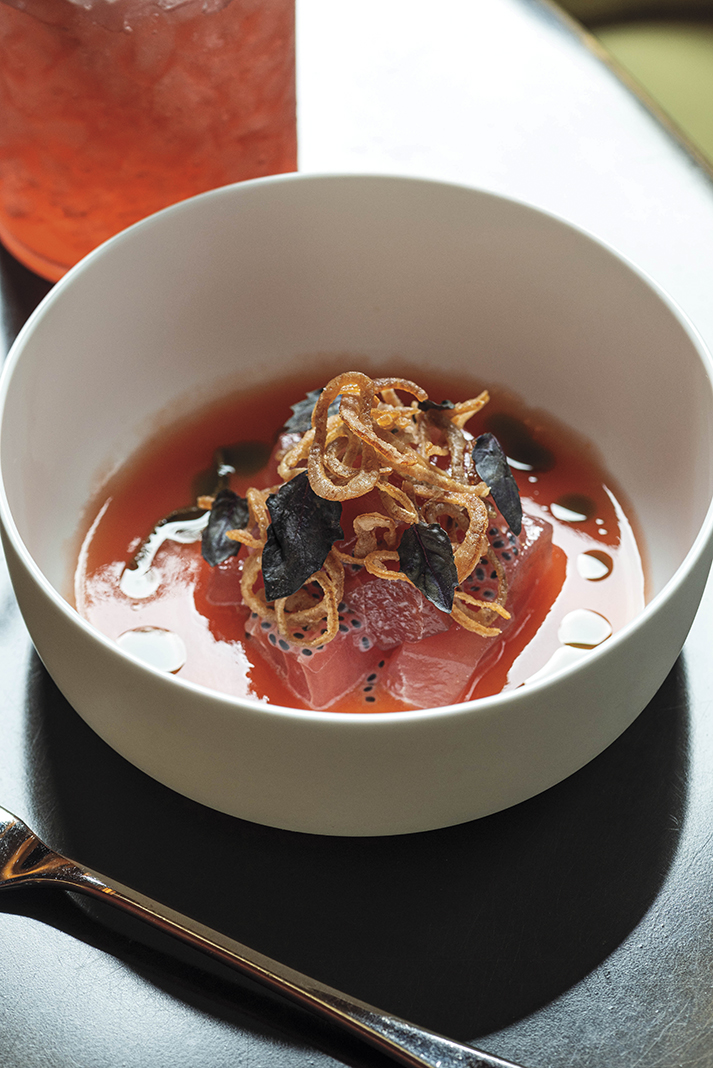 So, is it worth it? Absolutely. Objectively, this is an expensive night out. Cheaper than Manny's, more expensive than Spoon and Stable. Our party of four rang up a $340 bill on food, and we only ordered three entrees. Add in wine and cocktails, and it'd be easy to double that. That said, cocktails here are only $15, and they are some of the most stunning cocktails I've had in this country.

Try the most interesting bourbon Old Fashioned, with notes of fig, hazelnut, and pistachio, or the knockout Cardinale, which is a gin martini with a dose of red bitter liqueur. We also enjoyed a spicy-tequila-and-pineapple delight called the Arrabiata.
Mara is an achievement and shows how much our food scene has grown over the last decade. It also spotlights how much Kaysen has grown and matured as a restaurateur. You deserve to have dinner here as much as we all deserve to have Mara in Minnesota.
Mara
245 Hennepin Ave., Minneapolis, 612-895-5709, mararestaurantandbar.com
Reservations
Necessary for the restaurant, not for the bar
Instagram Star
Braised lamb shank with mint gremolata
Parking
Valet for $15