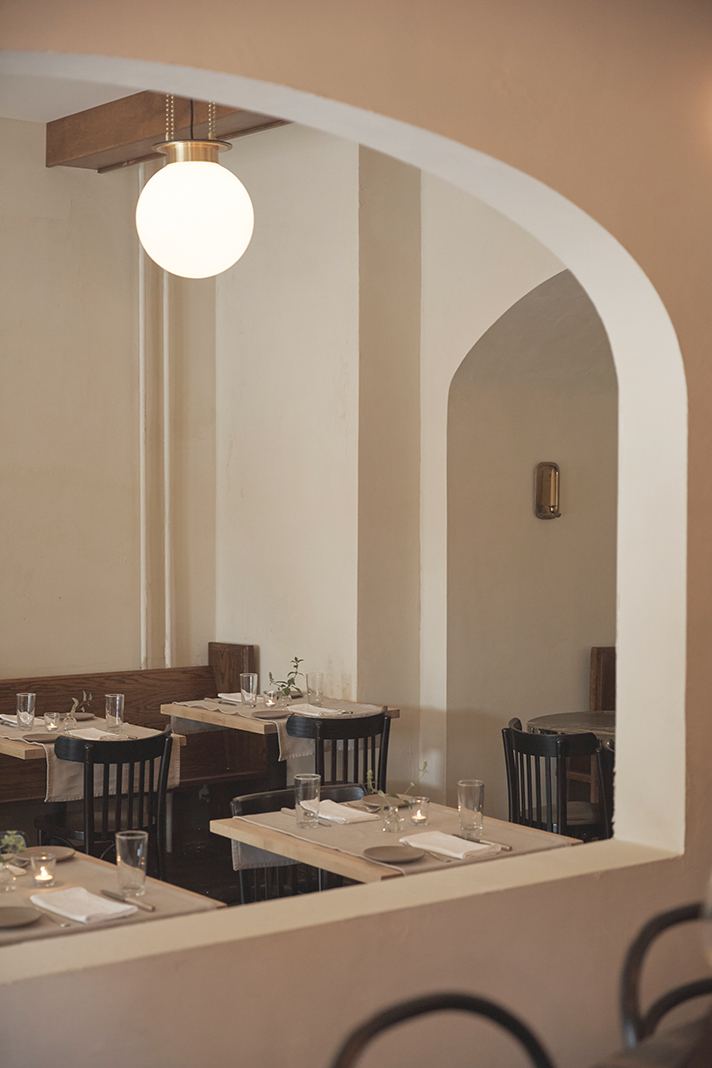 By now you've heard about the proof of vaccination mandate required for Minneapolis and St. Paul restaurants starting Wednesday, January 19. The main points:
All people eating in a restaurant must show proof of vaccine (two shots of Moderna or Pfizer or one shot of J&J) using a card, photo of a card, or the Docket app OR show a negative lab-supervised COVID-19 test from within 72 hours.
Everyone 5 and older has to have proof of vaccination or a negative test.
UPDATE: This part of the plan was removed by Minneapolis. All kids under 5 will not have to show a test.

In Minneapolis, 2-, 3-, and 4-year-olds must show a negative test to dine-in. (This effectively bans most families looking to dine in with a toddler in those ages.)
It also applies to coffee shops, bowling alleys, sports arenas, and anywhere where food and liquor is sold for dine-in
In St. Paul, the mandate doesn't apply to restaurants that don't sell liquor. It's complicated, but the state licenses those businesses, not the city. So your coffee shop or donut place may not be under the mandate.
So, what's the impact going to be? A couple factors:
January is notoriously slow. Any data point showing that business is down post-mandate should be taken with a heavy dose of skepticism
Restaurants have already been slower as Omicron has spread, and many restaurants have had to close because staff members are out sick.
A handful of restaurants had already individually instituted vaccine mandates, including Alma, Al's Breakfast, Hark Cafe, W.A. Frost, and breweries like Dual Citizen, Fair State, and Modist.
"We are obviously going to follow the mandate, but our industry is taking the hit again and it favors the neighboring cities without mandates," said Tim Niver, owner of Mucci's Italian and Saint Dinette in St. Paul. Niver just announced he's permanently closing Trattoria Mucci in Lyn/Lake Minneapolis, and while he said "mandates never helped our business," he noted that the main factor is the dearth of people in the Uptown area. "It's dead."
If you were planning to open a restaurant, would you do it in the cities or would you look for space in the suburbs? I used to argue that the city-haters were crazy, that restaurants always need to be where the people are. Well, now the people are in the suburbs.
I am hearing from restaurateurs that people are already cancelling reservations at least in St. Paul, saying it's because of the mandate. Many restaurant owners are worried about their staff members who are already dealing with a small percentage of people grumpy over city mask mandates, who will now be charged with enforcing another mandate.
There is a sense among restaurant owners that it's not fair, that the hospitality industry bears the burden of these mandates. That's the tone of the statement from Minnesota Licensed Beverage Association executive director Tony Chesak. "They say we're in this together—but this mandate shows that the hospitality industry is clearly targeted alone. We know both vaccinated and unvaccinated people spread the virus. And it happens at schools, work-out facilities, other retailers, sporting events, and more."
Sporting events are part of this mandate—but gyms are not. Retailers are not. Is that fair? Probably not. Is there a reason for the difference? The Minneapolis Health Department interim director argued that they were targeting places where you had to take off a mask. You'll have to decide if you think it's fair or not.
Regardless of your feelings, Wes Burdine has experience putting a vaccine mandate into effect for Friday and Saturday nights at his bar The Black Heart of St. Paul. "People forget that these mandates are wildly popular. People want to go out and find semi-normality, and it is our job as hosts to make them feel as secure as possible," he told me.
His experience enforcing them is that people sort of self-select to stay away if they're not vaccinated, and people aren't as awful as we think they are. "There have been so few people mad about the mandate. For every one jerk, you get 10 people enthusiastically thanking you. I'm not exaggerating."
Burdine said, "I wish these mandates happened five months ago, but I'm really glad to see them now. It will only make getting back to semi-normality easier."
Karyn Tomlinson, from Myriel in St. Paul, wanted me to share some practical advice for people who want to support restaurants during this "tough time":
If you need to cancel or move a reservation last-minute due to sickness, providing clear communication as soon as you know your status goes a long way. You could even purchase a gift card for your next visit or give a friend your reservation.
Purchase gift cards in general.
If a restaurant offers takeout services, do that. It may seem small, but it helps.
If you do dine out and have an underwhelming experience, please let us know! But please do so in the moment, so we can help. Especially at this time, negative online reviews are more unhelpful than ever. Know that we truly want to give our best.
Understand that business owners are under extreme pressure and we have the spotlight on us in a very emotionally and ideologically charged moment. Our staff and reservations are in a constant state of flux on top of that. We are all doing our best to do what is right and show true hospitality without a hitch when it is more difficult than ever. It means so much to us to have your support!
Facebook Comments