Jax Café. Photos by TJ Turner.
Restaurant Revisited: Jax Café
A family favorite brimming with memories
JD: For more than a decade, I've been telling people who want to go out for mom's birthday, kid's graduation, or their anniversary to go to Jax Cafe.
JS: It's also an ideal date night destination.
JD: My wife still has her "Happy 30th Birthday Alyssa" matchbook from 2005.
JS: I still remember a holiday party, in the middle of a blizzard, feasting with friends I really needed to reconnect with.
JD: When it comes to food, you're going to get the prime rib. You have to. It's perfect. Tender, juicy, seasoned just right.
JS: Heaven. I didn't realize how spoiled I was with prime rib, growing up on the Iron Range where it's a restaurant staple, until I moved down here. Few do it
as well as the classic preparation at Jax.
JD: The real reason to come is the service. My wife and I ordered a steak to share; the kitchen seared the pieces separately, and sent them out on separate plates. Thoughtful.
JS: I wish that had been my experience. I should have worn my "I'm with DeRusha" t-shirt. On my last visit the service was a jangling discordant note in an otherwise lovely evening. Sitting in a booth in the bar we had a server who never delivered some of our food, added someone else's drinks to our bill, and overcharged us for one dish. When I pointed out that it was listed at a lower price on the menu than what she had keyed in, she told me they had raised the prices! It was so disappointing—because otherwise, we had a lovely evening.
JD: So disappointing that you'll think twice about Jax?
JS: No, I adore that old bar, part of the original structure. The seats are comfortable, the room is gorgeous, and did I mention a happy hour six days a week? I'll be back for that perfect prime rib.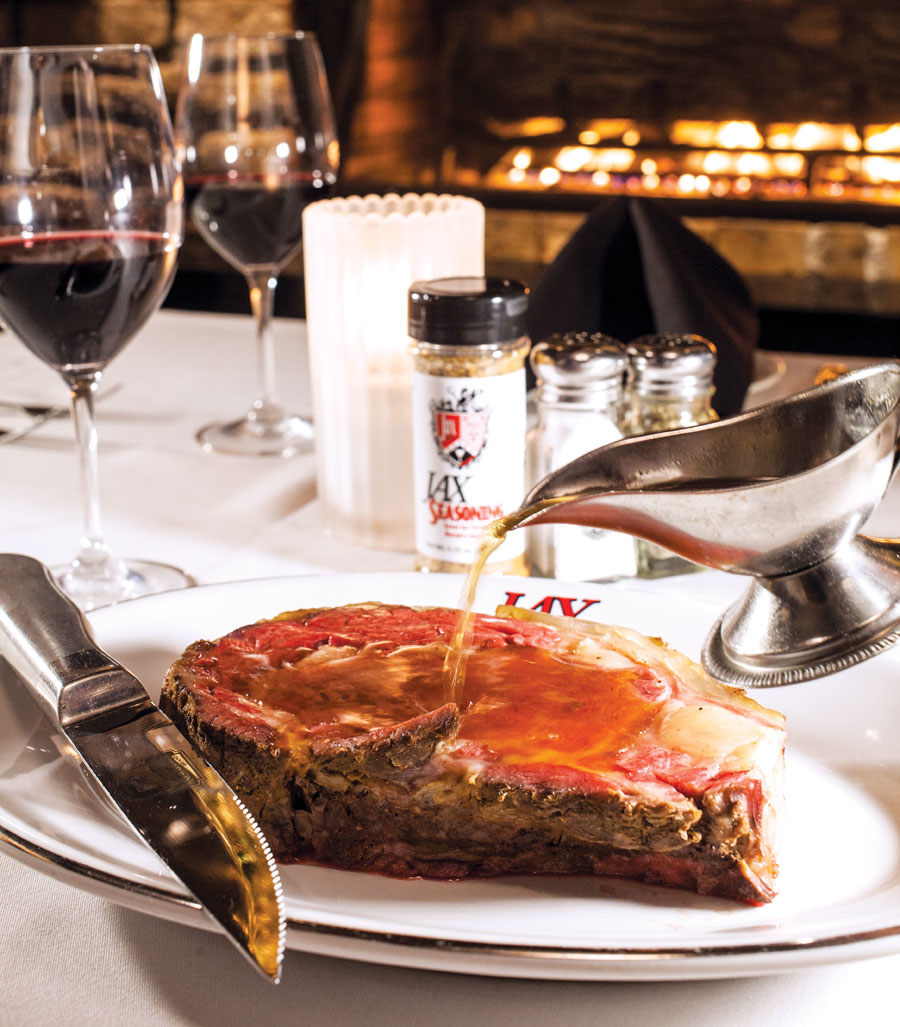 Prime rib at Jax Café
---
Quick Tips
When to go: Mom's birthday, junior prom, and a third date
Kid-friendly: Nice Jax Junior menu and kiddie-sized drinks too
Great deal: $8 Italian Beef Sandwich during Happy Hour 3:30-6 p.m. daily, 9-10 p.m. Thu-Sat
Jax Café • 1928 University Ave. NE, Minneapolis • 612-789-7297 • jaxcafe.com