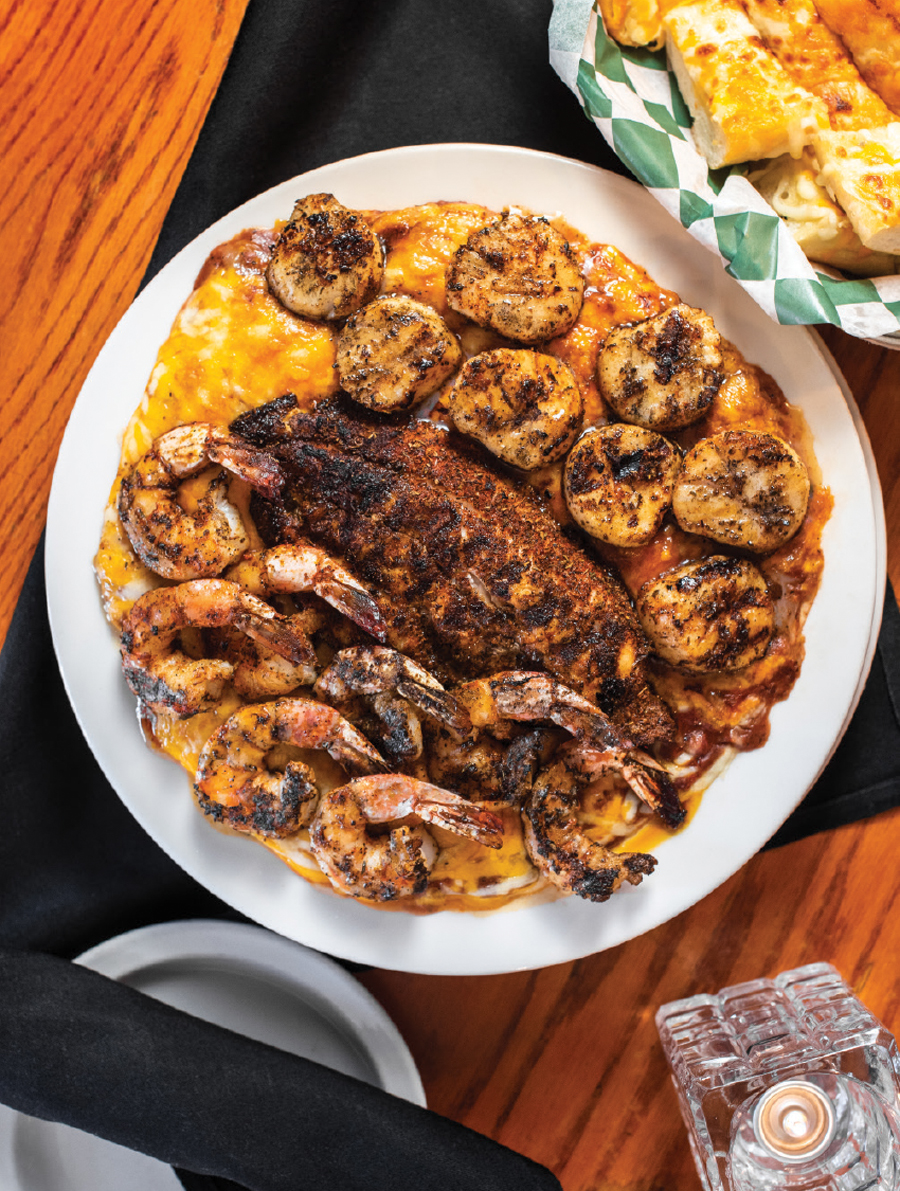 Buddy Bowl
photos by Kevin Kramer
---
Joy: I'll admit: I had never been to J.D. Hoyt's because of its proximity to an outdated strip club. But straight from the valet and through the doors, this place is nothing but class. From the black-and-white tiles to the paper-over-linen tables to the servers who have clearly chosen this as a profession, J.D. Hoyt's is living history on Washington Avenue.
Jason: Can we just start with the Buddy Bowl? This beast of a dish is essentially jambalaya made better by adding cheese and then baking it. There's red beans, Creole sauce, chicken, a nice zippy andouille sausage. Our group of four inhaled the medium size and felt really happy with our life choices.
Joy: We perched on the little seats above the bar where we could survey the scene and tables, and we all ordered the bowl and the famous pork chop. Each hearty bite was a comforting mix of cheese, meat, and beans. Add char-kissed shrimp for a total pro move.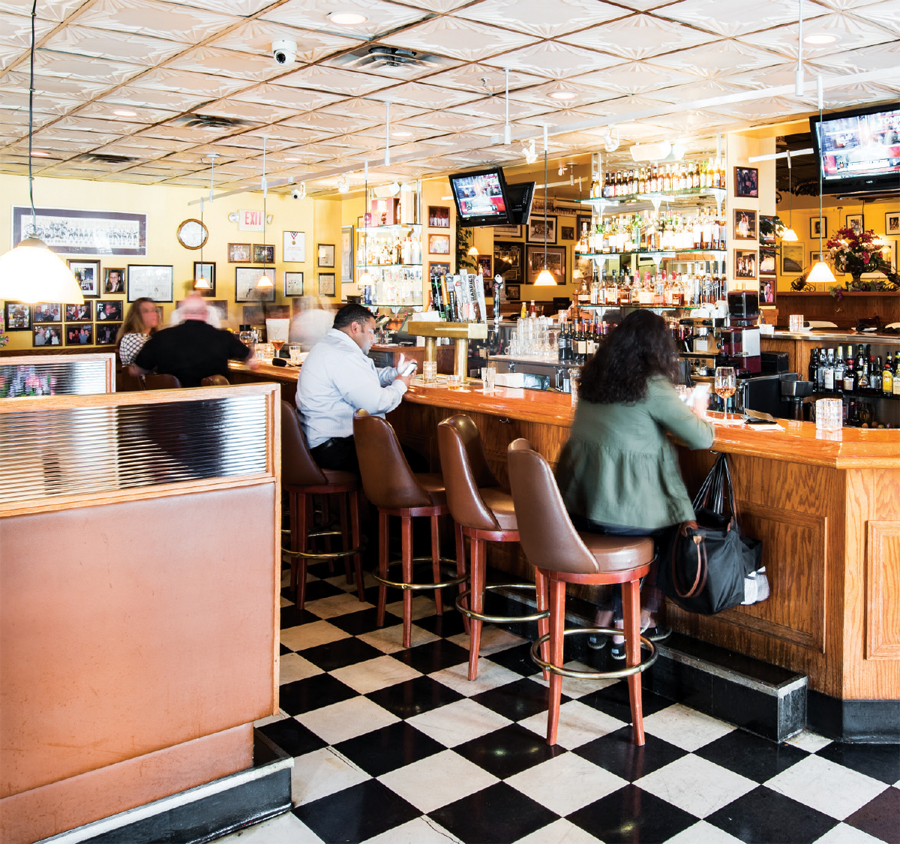 Jason: The signature grilled Cajun pork chop was among the most juicy and flavor-packed I've had. It's 13 ounces—believe me, one chop is enough—rubbed in Cajun spice and slow-cooked over enough hickory that I could taste that sweetness. And if you're over the thin beef patty trend, J.D. Hoyt's might have the best $12 hamburger in town. Expect a thick half-pound of ground chuck, seasoned to the brink of aggressiveness, and grilled perfectly to temperature, served with a side of your choice (go for those sweet-potato fries or seasoned fries).
Joy: Ah, always seasoned fries. I can't get enough of that seasoning. We got those fries with a prime-rib sandwich. I am a sucker for this sandwich—why did it ever fall out of popularity? Toasty bread, tender roast beef, and a pool of rich au jus for soaking every rich bite.
---
J.D. Hoyt's Supper Club Quick Tips
Caterer to the Stars
J.D. Hoyt's caters food on outgoing aircrafts for all the major pro athletes
Parking
Small parking lot next to the patio off Third Avenue
Sunday Brunch
Cajun-themed, served family-style for $15.
J.D. Hoyt's
301 Washington Ave. N., Minneapolis, 612-338-1560, jdhoyts.com
Facebook Comments