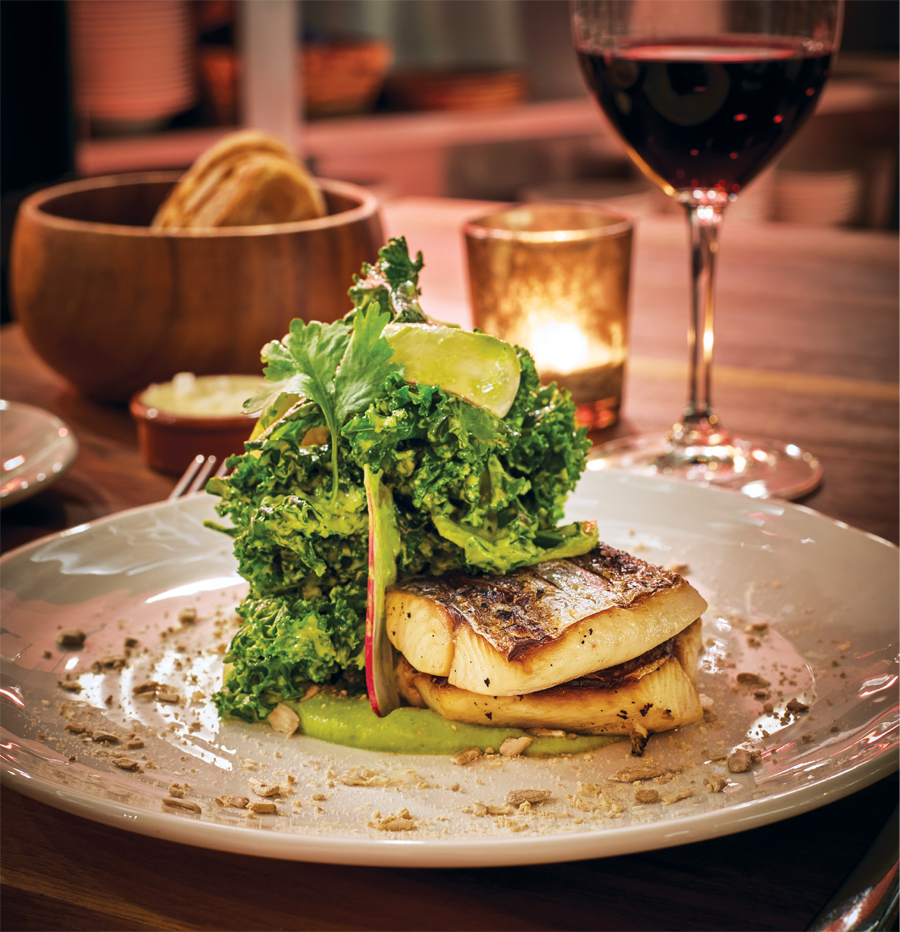 Grilled Spanish mackerel at Martina
Photos By Terry Brennan
---
JOY: I swear Linden Hills is some kind of elegant Narnia of food finds: It takes me forever to find this neighborhood, but once there, I never want to leave. The new Martina enhances that draw, with a bright restaurant expanse set with vibrant green plants and a gorgeous marble-topped bar.
JASON: If you love Bar La Grassa and Burch Steakhouse, you'll find much to love here, too. Martina chef and owner Daniel del Prado helped Isaac Becker open both of those spots. Here, again, you'll find lots of homemade pastas, but instead of steak, seafood takes center stage on the Martina grill. Don't miss the spicy tuna tiradito: a South American take on raw fish, the meatiness balanced with the brightness .of lime, a pop of Fresno Chile spice, and the explosive red color of hibiscus.

Chef Daniel Del Prado
JOY: The pastas are spectacularly al dente: to the tooth—chewy, but never crunchy. The twisted, spicy tomato sauce-covered spaghetti is sublime, topped with massive hunks of lobster. Like all the pasta, it can be ordered in half sizes or larger bowls for sharing. The food is personal to Del Prado's upbringing; he grew up in Argentina with an Italian mother. Dishes are still familiar enough to please tamer Minnesotan palates.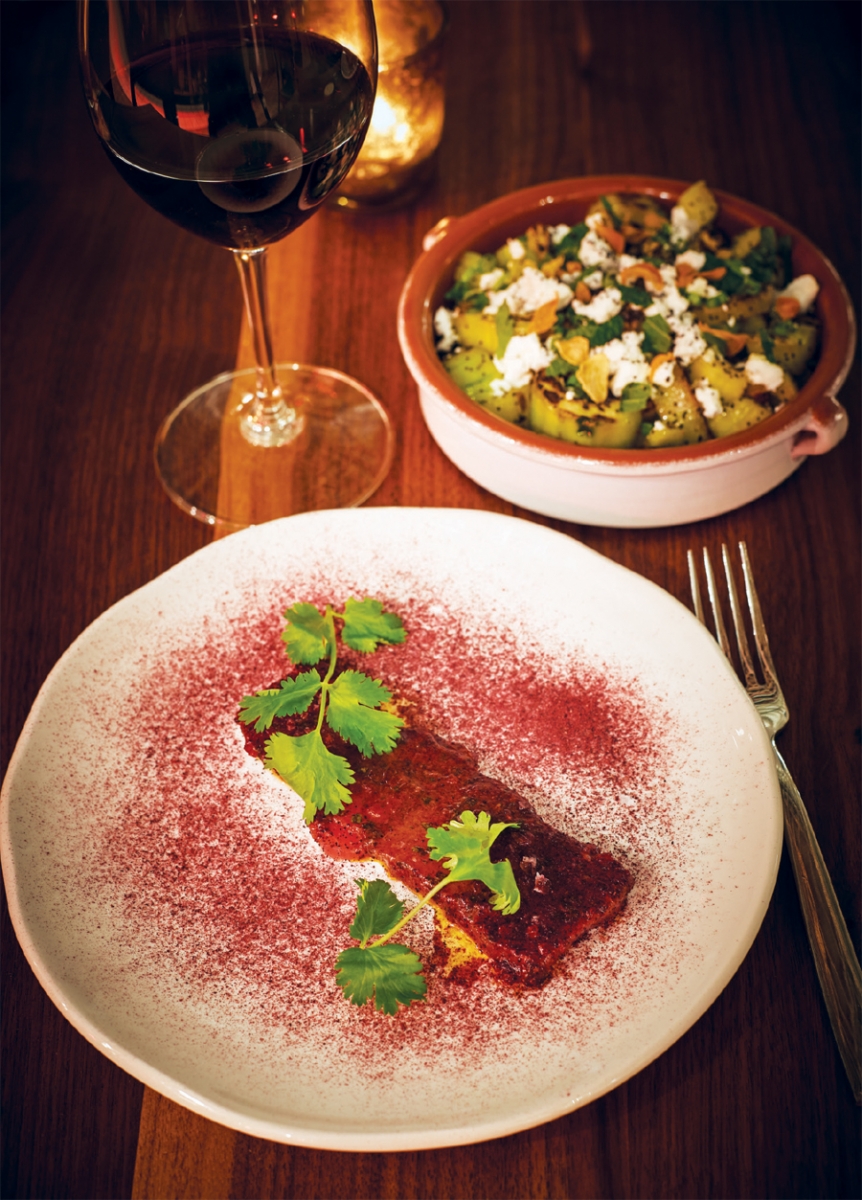 Spicy tuna tiradito with charred cucumber
JASON: Agreed. We loved the fusilli served with an extremely tender lamb shoulder. These dishes have a delightful flavor journey: a bite of earthy tomato pasta followed by a hint of mint, then turmeric reveals itself in the lamb. The side dishes continue the journey; I'd go back just to eat an order of the charred cucumber, scorched on the open-fire grill, then tossed in chili oil, fish sauce, and topped with feta. A $7 masterpiece.
JOY: Behind the bar is Marco Zappia, who is known in the cocktail world as one of the best. This is actually his first time leading his own menu, and the full liquor selection here is sophisticated and delicately beautiful, like glasses lined with edible flowers and bright, sassy, acidic, barely sweet beverages that pair beautifully with the food.
JASON: I hope you tried the whole trout. Stuffed with a mixture of snow crab and wrapped in prosciutto, its luscious textures came served on a delicate dollop of yogurt and honey. This is pure, simple, beautiful cooking.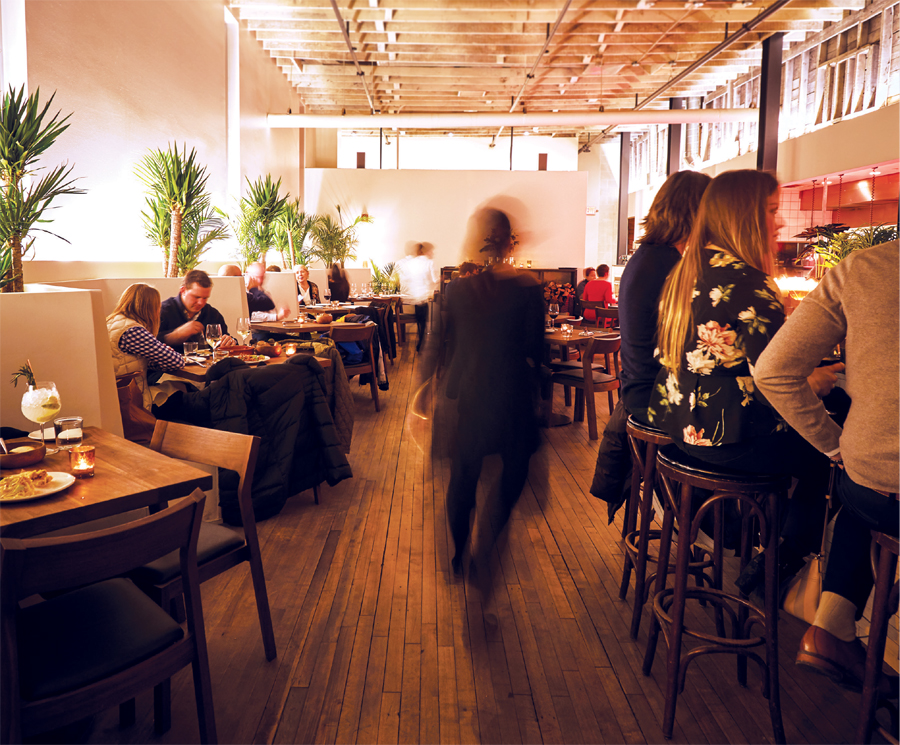 Martina dining room
JOY: Martina walks the line between casual neighborhood eatery, with an accessible kids' menu, and high-end special-occasion restaurant, with warm, knowledgeable service. With easy parking, it's excellent destination dining.
JASON: It's one of the best new restaurants of the past two years. I can't wait to go back.
---
Martina Quick Tips
Parking: There's a small lot along the side of the building
Bring everybody: There's a kids' menu
Cocktails: It's one of the few restaurants in the neighborhood serving a full bar
Martina
4312 S. Upton Ave., Minneapolis, martinarestaurant.com, 612-922-9913