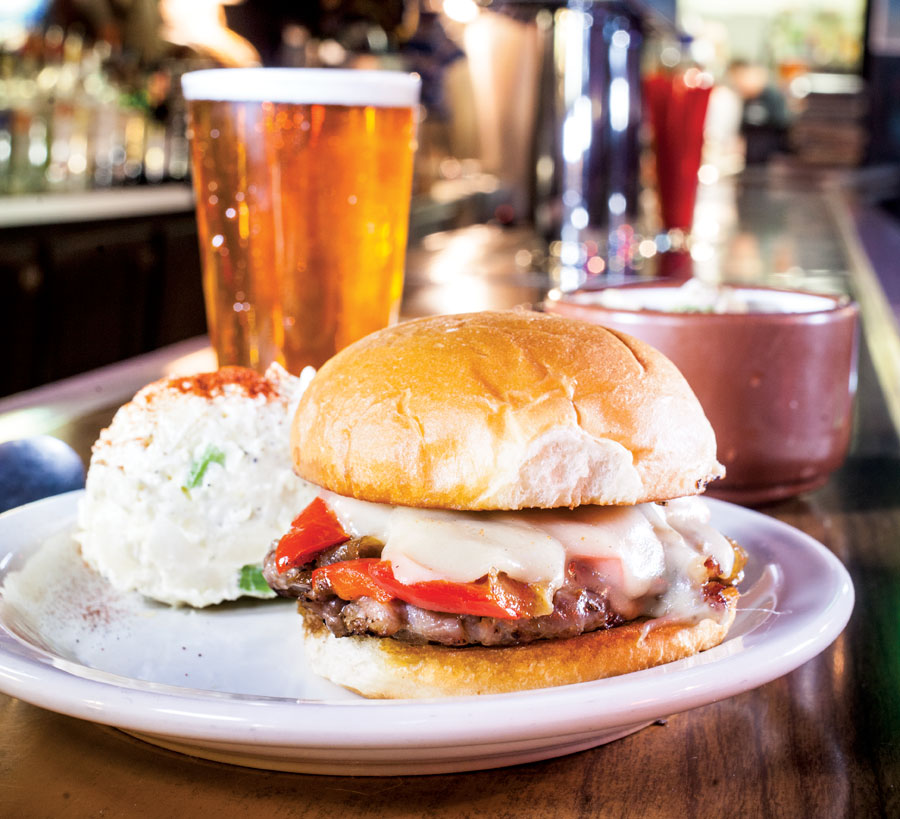 Hot Dago sandwich at Dusty's Bar. Photos by TJ Turner
Each month, in our Restaurants Revisited conversation, MnMo food critics Jason DeRusha and Joy Summers return to an "old favorite" restaurant and assess how it's faring.
Joy: A little known fact: I got engaged at Dusty's. My husband borrowed the microphone from the small band playing that night and gave a beautiful speech I immediately forgot and then he asked me to be his wife. To say I love this blue-collar bar is an understatement, but interestingly enough, Matt had never eaten the Dusty's dago. I'm glad we got to set the record straight.
Jason: I'm with Matt! Never been to Dusty's, never had a hot dago, at least never had a hot dago sandwich if you know what I mean.
Joy: Ba dum dum CHING!
Jason: I'm probably not allowed to make that joke, right? In this context, a dago is a patty of Italian sausage served on a hamburger bun. Dusty's was perfect: I had mine with a fried egg on top and was in a very happy place.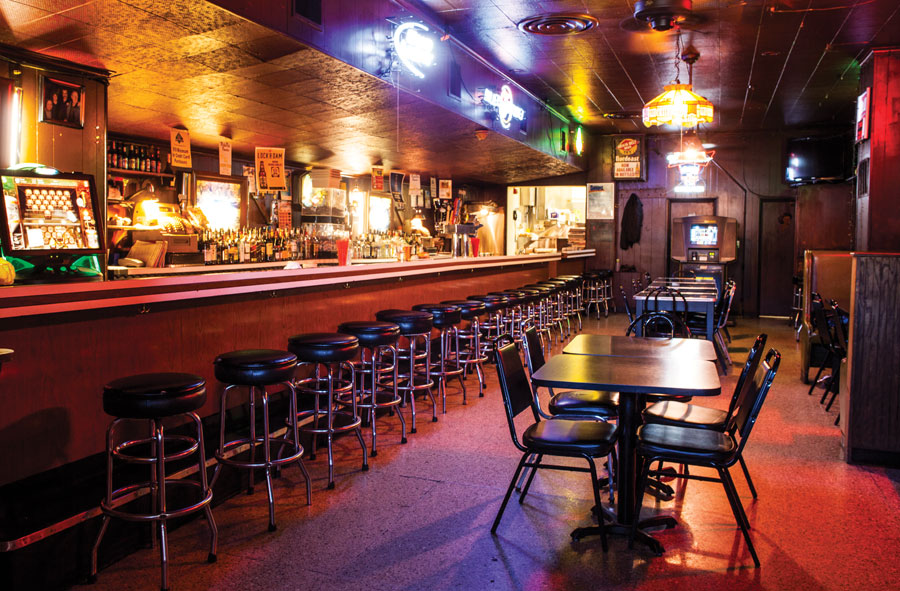 Joy: There's some contention in my house about what a "dago" sandwich is. Inside Dusty's it's a modest, fennel-sweet pork patty. I prefer mine with "the works": caramelized onions, red bell pepper strips, and a layer of gooey mozzarella cheese. My husband…well, he's wrong.
Jason: Dusty's is classic Nordeast: so many Minnesota accents, so much wood paneling.
Joy: Between the vintage beers signs, the meat raffle, and the old phone booth, it's almost like a time capsule. The bartenders are no nonsense, but quick with a pour.
Jason: I was surprised by the tap beer selection: two Fultons, a Surly, a Bent Brewstillery! It's not just Grain Belt Nordeast here.
Joy: Plus, you can't beat those prices. This is one of the most affordable bumps in town. Even though Dusty's offers a full menu, it's hard to pass up that dago. Which, I'm happy to report, my husband conceded was indeed a tasty sandwich, even if he swears that a proper "dago" must exist within the St. Paul city limits.
Jason: The food is great, the vibe even better. At noon on a Saturday, fittingly enough, everyone was singing along to Don McLean's "American Pie." 
---
Dusty's Bar Quick Tips:
Price: Cheap, dagos are less than $10
Parking: Lot next door
Live Music: Check Dusty's NE Facebook for schedule
Dusty's Bar, 1319 Marshall St. NE, Mpls., 612-378-9831, dustysbaranddagos.com