I hope you all had fun with my "top 12" local pizza list. I really enjoyed the impassioned feedback. When it comes to pizza, my favorite slice is the one in front of me. And I love the emotions that people have about their favorite 'za. We're all experts—and you're as right about your favorites as I am about mine.
That said! There were still two very common complaints about my list:
1) Where's Pizzeria Lola?! Well, I put Young Joni on the list, which serves almost the same pizza—except I like the flavors a little better at Young Joni. Lola is awesome! But I wasn't about to put Hello Pizza, Young Joni, and Pizzeria Lola in my top 12. Would've been boring. That's how I decided.
As for the second complaint: It was about Red Wagon Pizza.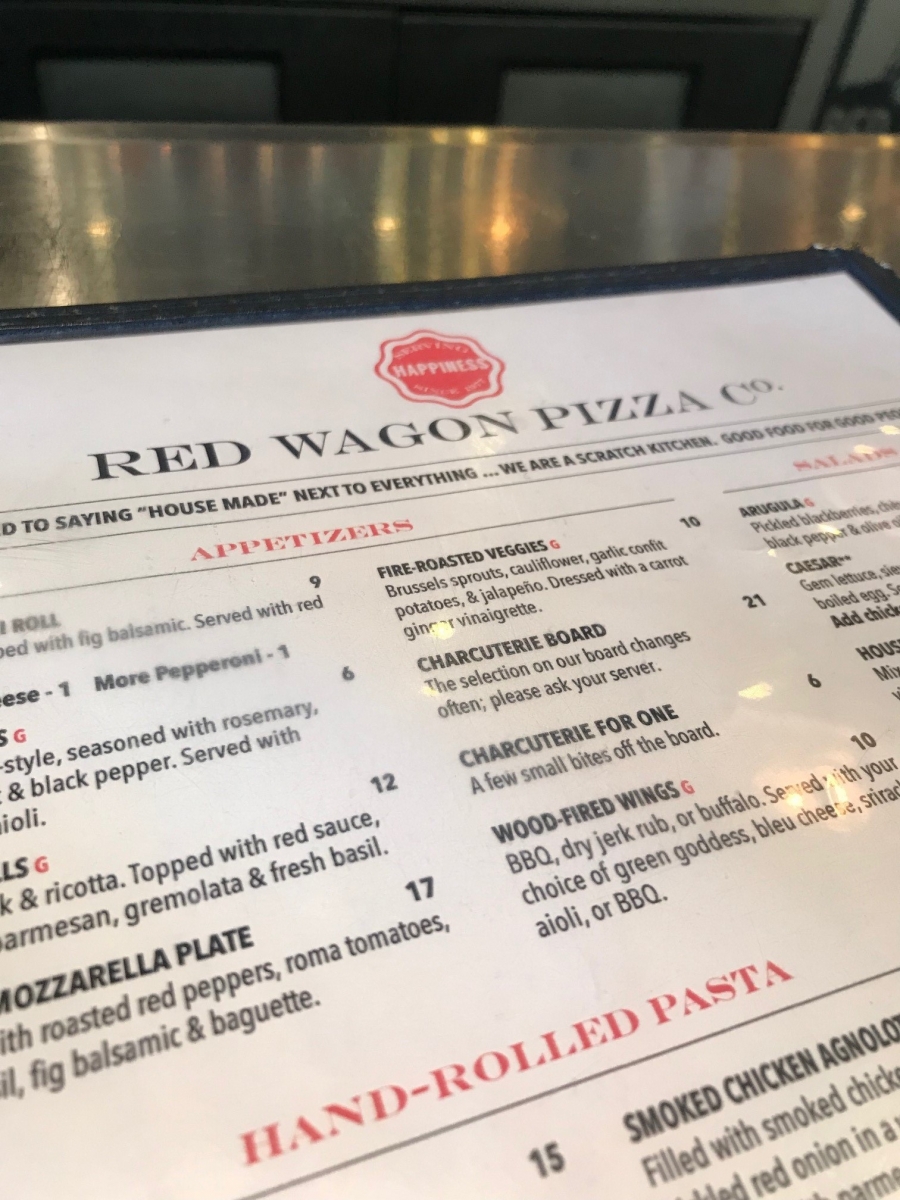 I got a huge response to Red Wagon not being on the list. On Twitter, I explained that the only time I was at the Minneapolis pizza place, it was brunch, and they had a limited pizza menu. I had been there once, so it wasn't being kept off the list. I just didn't have enough experience to know whether it should be on or off. (I've done most of my "research" here on my own time and own dime, so I can't go everywhere and eat everything!)
Scott Anderson, Red Wagon's wine director, invited me over to check out their list. And it's really fun: about 25 wines, all available by the glass. You can get a glass of Barolo from Piedmont, Italy, for just $15. I adore the Lieu Dit Gamay from Santa Barbara, California, for just $13. Those two great wines pair perfectly with pizza, and for a great value. I like how Scott set up the list, too: varietal first, then year, then producer. Most people don't know a Leah Jorgensen from a Cesanese, so you might as well bring them in with the type of grape.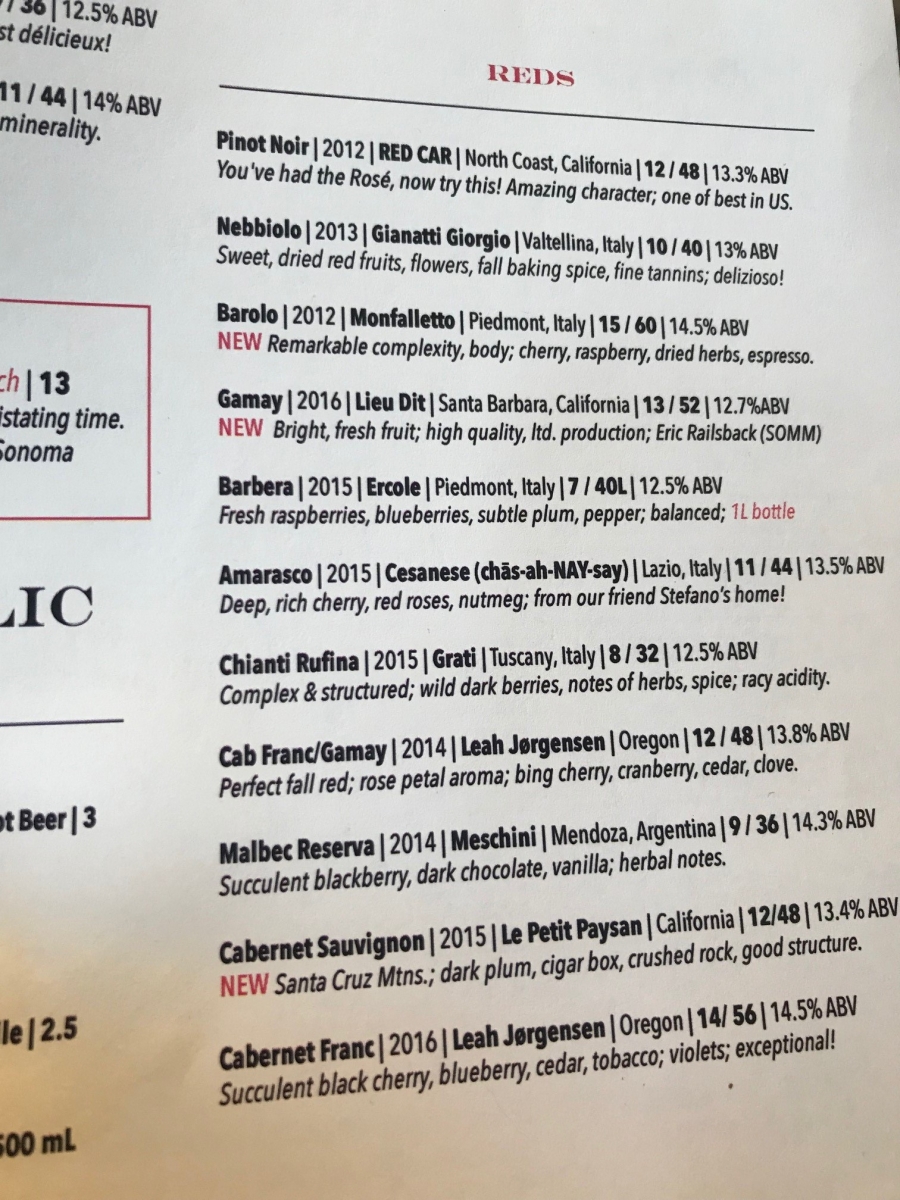 Then, the food's great, too! I tried the Tortellini alla panna, filled with spinach, ricotta, and lemon in a creamy white wine sauce. And it's whoa! Bright, rich, fantastic. As for the pizza? Well, I now understand why so many of you were mad at me for leaving it off the list. It's wood fired, and the crust has that combination of chew (like a Neapolitan style) and crunch (like a thin crust). The pizza is priced in the $17–$19 range, but Red Wagon's pizza is about 2 inches larger than what you get at similarly "cheffy," high-end pizza spots.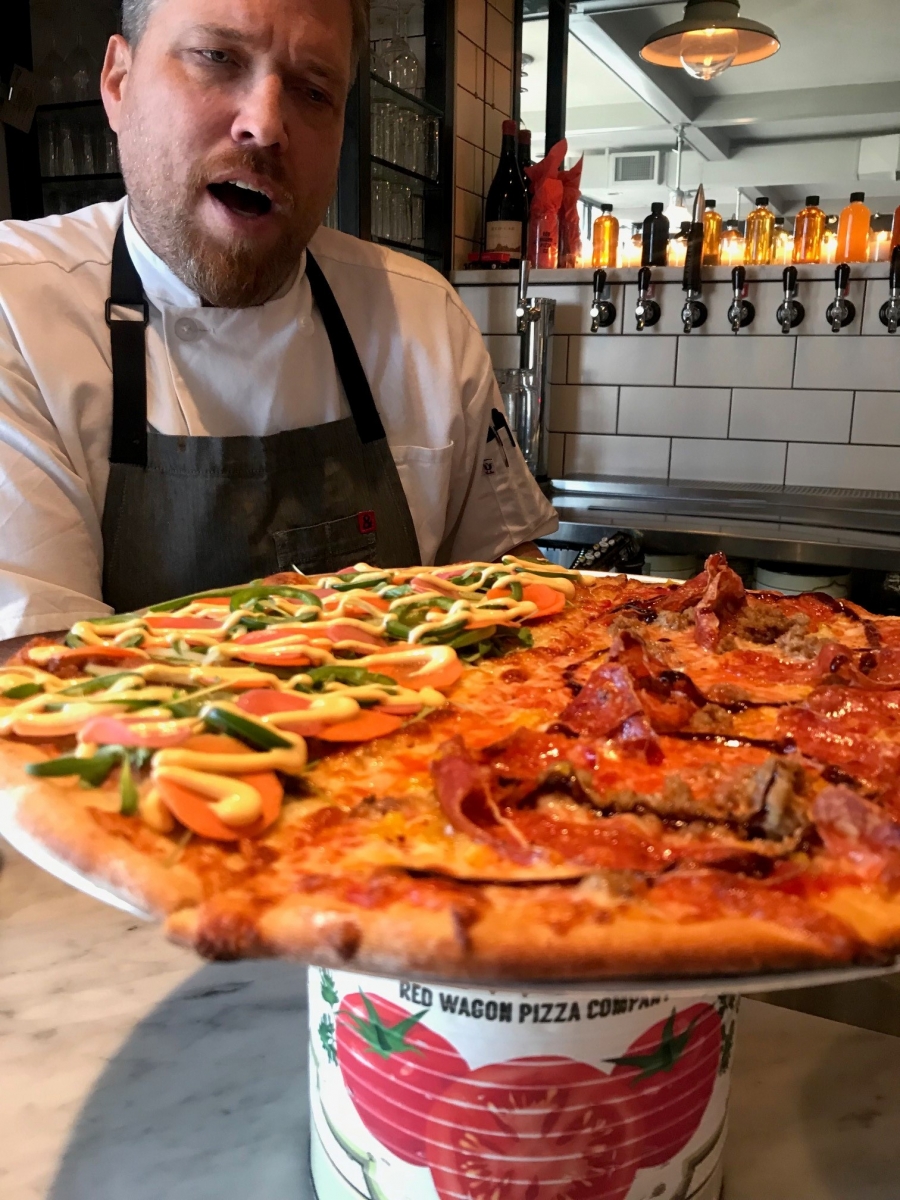 They also do half-pizzas (which I adore): I had the Red Wagon with crispy soppressata ribbons, banana peppers, and sausage. Plus the banh mi, which had lovely, sweet soy–glazed pulled pork, finished with ginger pickled carrots, jalapeños, and cilantro/Sriracha aioli. Owner Peter Campbell might be the best part of the store—he's so full of life and energy. Make sure you ask him how he got his bar top for $2,000 and his light fixtures for $750, and about the weird lease arrangement he got for his chairs. He started at Linden Hills Farmers Market, and he's celebrating three years now at 54th and Penn Avenue in South Minneapolis.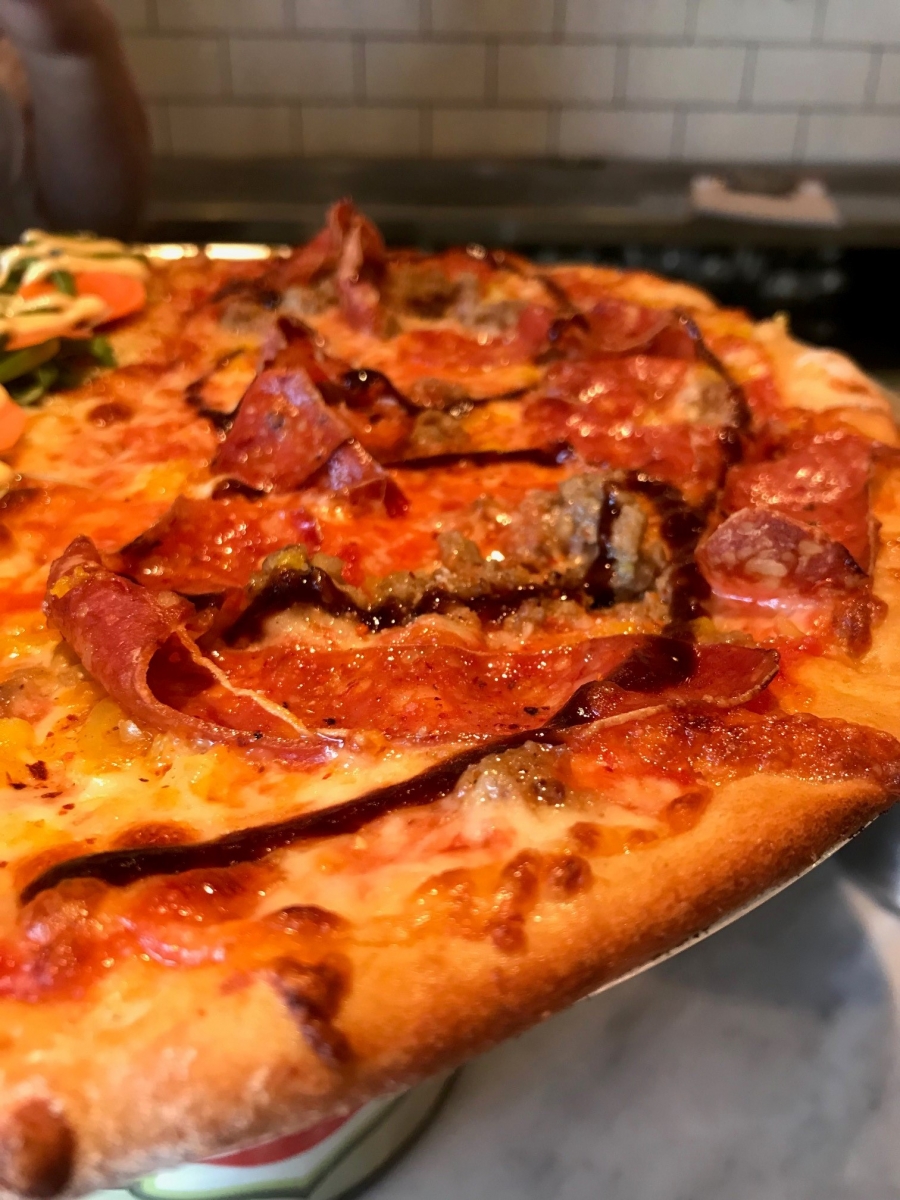 Tonight (Thursday), they're tapping kegs of 2016 and 2017 Surly Darkness to taste side by side at 4 p.m. (they have 36 great beers on tap). On Friday, at noon, they're tapping a keg of 2016 Founders Brewing KBS. And on Saturday, you can get a $3 ounce pour out of a 5L bottle of Barolo. Crazy. Fun. Just like the entirety of Red Wagon Pizza.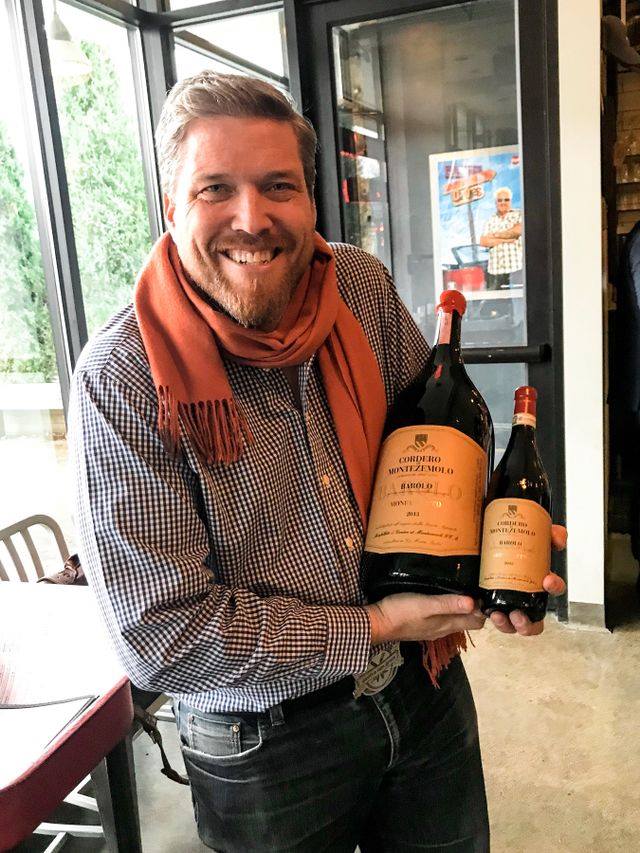 Facebook Comments