Farmers Market Season Starting
Get a head start on your own garden and fill your baskets with fresh grown produce and goods from the vendors at the St. Paul Farmers Market in Lowertown. Starting April 24, the market is open 7 a.m. to 1 p.m. on Saturdays, and 8 a.m. to 1 p.m. on Sundays. Bring the kids for a new Market Bingo Cookbook Club created by FriendChip Farm that will introduce them to healthy foods and the farmers who grow and produce them.
More vendors will be added each weekend. Late April offerings include mushrooms; microgreens; root veggies; humanely raised beef, lamb, pork, duck, and goose; artisan cheeses; honey and honey-based wellness products; beeswax candles; baked goods; eggs; sweets; dog treats; salsa; spices; gourmet chocolates; hot barbecue; brats; locally roasted coffee; soaps; rubs; seasonal plants; and more. The 18 other neighborhood St. Paul Farmers Markets will have various opening days and dates beginning in May and June.
For a list of Twin Cities farmers markets, click here.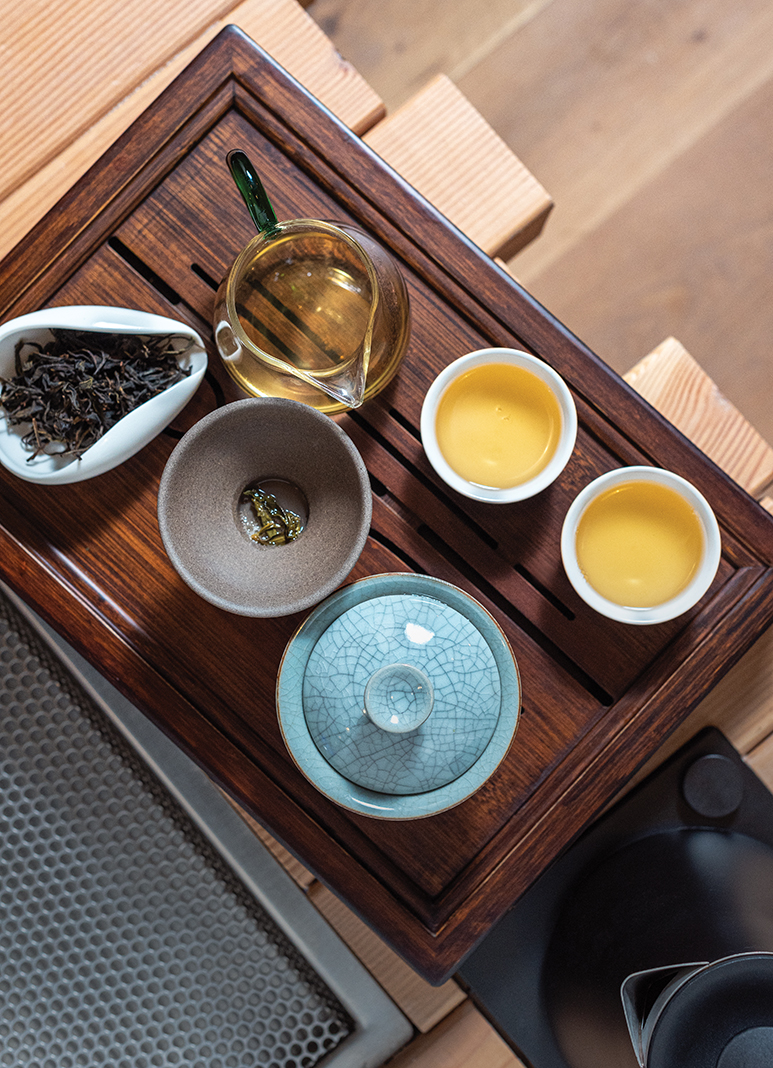 Fabulous Tea for Two or More
Step into the Northeast Tea House at 224 E. Hennepin Avenue and you will learn about, enjoy, and sip more teas than you ever thought existed in the U.S. Simon Parish, the founder and learned tea master, is on hand daily to share his deep knowledge in this calming meditative space. The freshly milled matcha made on granite from Japan is worth the trip alone. It can be enjoyed in this Asian tea house or packaged for customers along with tea subscriptions. Parish has a Mother's Day special, May 9, from 10 a.m. to 2 p.m., that will include his mother's culturally inspired brunch specials.
To read our Q&A with Parish, click here.
Facebook Comments