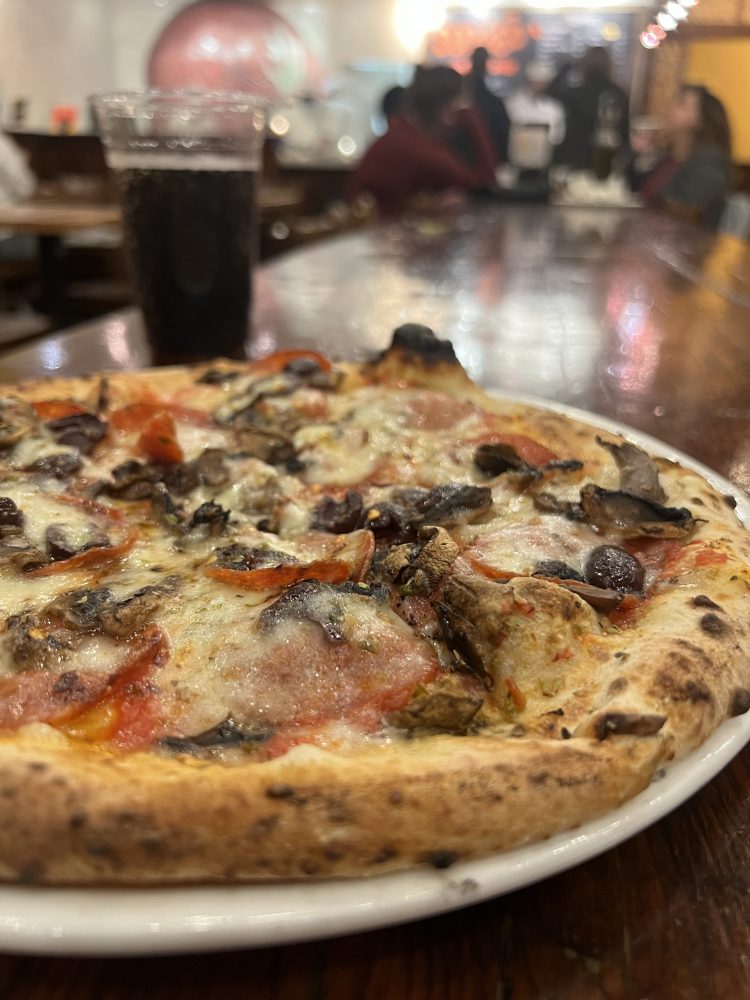 Happy National Pizza Day! I love making lists of best pizzas, because the reality is—we are all experts. We love pizza, we love our neighborhood pizza places, and we love to brag them up. So, all of us are right.
When I make a pizza list, I think about consistency, quality, uniqueness, history, and ambiance. You may overvalue your neighborhood place compared to my assessment—and you should! You should love the place that sponsors your kid's soccer team and cheerleading squad, and I won't tell you you're wrong!
I want to start with Punch. It's consistent, widely available, obsessed with ingredients and technique. To some of you, it's too floppy in the middle, but I like it—that's how it's supposed to be, and that's how they're intentionally making it. I'd eat this dough with nothing on it, and to me that's a key indicator of quality. Punch is my go-to, it's my favorite, but Punch paid me for a video I made for them, so I can't put them at No. 1 on my list. Still, I have put them at No. 1 in the past, and it's still my favorite local pizza.
So, here comes the top 26, which includes a tie, so that makes 27—plus Punch, plus multiple concepts by the same chefs. That means this post has my 31 favorite pizza spots!
The List
Honorable Mention:
Mario's, St. Paul: The sandwiches are so great, they overshadow really solid pizza.
Frankie's Pizza, New Hope
Joey Nova's, Tonka Bay
Olive's, Edina and Excelsior: They spilled a pitcher of water on my wife when I went years ago and I can't let it go.
Love Pizza (takeout only), Golden Valley
Sammy's Pizza, many locations—better up north
Tapper's, West St. Paul (Coney pizza with hot dogs!)
Facebook Comments