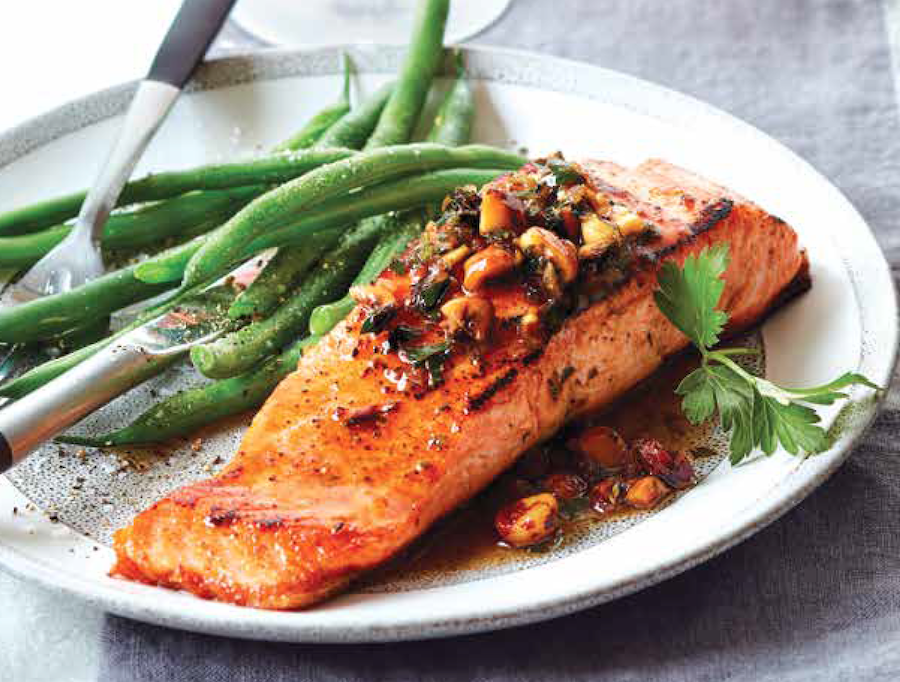 I heard that a recent study reported 80 percent of hospitalized COVID-19 patients had low levels of vitamin D so I had to look into that. I am not alone in checking out info on the relationship between this virus and vitamin: If you Google "vitamin D and coronavirus" about 366 million entries come up. I had also heard that vitamin D, the "sunshine vitamin," may help boost mood for those adversely affected by the short, dark days of winter. That topic "only" showed about 75 million on Google.
To help me wade through the topics, I turned to David Adson, M.D, a psychiatrist at M Health Fairview University Hospital and Adjunct Associate Professor at the University of Minnesota Department of Psychiatry for some insight.
"There are two camps regarding vitamin D; those that think it helps a lot and others that think it is hype, says Adson. "However, it has been shown to be protective against serious COVID-19 infections."
As part of this aforementioned new study, which appeared in the Journal of Clinical Endocrinology & Metabolism, researchers looked at 216 COVID-19 patients in a hospital in Spain. Of all the patients, 82.2 percent were deficient in vitamin D. More research is needed, but it looks like a promising lead in the fight against the virus. You can learn more on the study here.
How much vitamin D do you need and how do you get it?
Mayo Clinic recommends that adults get at least the RDA of 600 IU. However, 1,000 to 2,000 IU per day of vitamin D from a supplement is generally safe, should help people achieve an adequate blood level of vitamin D, and may have additional health benefits.
Vitamin D is found in some foods, such as fatty fish like salmon, sardines, tuna, herring and mackerel as well as egg yolks, cheese, cod liver oil and beef liver. But the amount of vitamin D in these foods is rather small. In the U.S., many people get most of their dietary vitamin D from foods that are fortified with it, including milk, cereals and some brands of yogurt and orange juice.
If you want to get the vitamin from foods, which are best? For more on specific foods, Adson pointed me to this Healthline article, "7 Healthy Foods That Are High in Vitamin D." Oily fish can be a good source of vitamin D, but the content in one of the best, salmon, can vary. On average, wild-caught salmon has 988 IU of vitamin D per 3.5-ounce serving, or 124% of the DV. Some studies have found even higher levels in wild salmon—up to 1,300 IU per serving. However, farmed salmon contains only 25% of that amount. Still, one serving of farmed salmon provides about 250 IU of vitamin D, or 32% of the DV. If you prefer canned light tuna, that contains up to 268 IU of vitamin D in a 3.5-ounce serving, which is 34% of the DV.
Eggs from commercially raised hens contain only about 37 IU of vitamin D per yolk. However, eggs from hens raised outside or fed vitamin-D-enriched feed contain much higher levels. A meal of scrambled eggs using two large hen eggs provides about 15 percent of a person's RDA.
"It is very difficult to get adequate vitamin D in your diet, says Adson. "Supplements in milk and juice will provide enough to prevent rickets, but not other conditions."
Supplements
With only a small number of foods containing vitamin D and even fortified products such as cow's milk only containing about 115–130 IU per cup, or about 15–22% of the DV, supplements can help bring your vitamin D up to beneficial levels.
"I think supplementing with 3,000-5,000 IU per day is reasonable, says Adson. Vitamin D3 is recommended.
And what about vitamin D for mental health? "It seems that higher doses are protective against mood changes in the winter, he says. And since it is a fat-soluble vitamin, it is stored in the body, not eliminated through liquid waste like vitamin C, for example, so it can be taken once a month, if you prefer. There are 50,000 IU caps available and you can take one to two per month.
"I personally take 100,000 IU per month, says Adson. "From a personal perspective, I used to become quite depressed as the days shortened coming into Christmas, but that's not a problem since starting vitamin D."
Consult with your healthcare provider to see what is right for you.
Salmon Fillets with Hazelnut Brown Butter and Lemon-Shallot Gremolata
Makes 4 Servings | Recipe by Molly Stevens from Real Food magazine
The taste of vitamin D-rich salmon pairs beautifully with a quick sauce of browned butter and toasty hazelnuts, and the bright lemon gremolata adds just the right punch of sharp freshness. Add a simple steamed green vegetable—such as asparagus, snap peas or green beans—and spoon a little of the sauce over these as well. Sublime.
4 skin-on salmon fillets (about 6 ounces each)
salt and freshly ground black pepper, to taste
1 tablespoon vegetable oil
6 tablespoons unsalted butter, cut into 4 pieces
1/3 cup chopped hazelnuts (See Cook's Notes)
2 tablespoons minced shallot
2 tablespoons minced fresh parsley
1 teaspoon grated lemon zest
2 teaspoons fresh lemon juice
Pat the salmon dry with paper towels, and season all over with salt and pepper.
Heat a heavy skillet (preferably not non-stick) over medium-high heat until hot. Add the oil, swirling to coat the pan, and heat until shimmering, about 30 seconds. Reduce the heat to medium, and add the fillets skin-side down. Cook, without disturbing, until the skin is crisp and releases easily from the skillet, about 6 minutes.
Flip the fillets, and immediately add the butter pieces to the pan. As the butter melts, use a soupspoon to baste the fish. Continue to cook until the fillets are cooked to your liking, another 3 to 5 minutes. Transfer the fillets to warm plates or serving platter.
Increase the heat to medium-high, and add the hazelnuts, stirring frequently. Cook until the butter and nuts are fragrant and toasty, about 1 minute. Stir in the shallot, parsley and lemon zest, and heat through, about 30 seconds. Season with the lemon juice, salt and pepper. Spoon the sauce over the salmon and serve immediately.
Cook's Notes:
If you buy whole hazelnuts with the skin intact, you want to remove it before chopping as it adds a little bitterness to the sauce. Do so by spreading the whole hazelnuts on a baking sheet and toasting in the oven at 350°F until the skins begin to crack, about 10 minutes. Transfer them to a clean kitchen towel and wrap them in the towel to steam and cool for 2 minutes. Then rub with the towel to remove the skins before chopping.
The best way to enjoy the rich taste of salmon fillets is to cook it to medium or even medium-rare, which means checking for doneness as you would a steak or chop. The simplest method is to discretely cut into the thickest part of a fillet and check (medium salmon will have a trace of deep red translucence at the center). You can also test with an instant-read thermometer, looking for 135°F for medium-rare and 140°F for medium.
Nutrition info Salmon with Gremolata (Per Serving): Calories 527 (347 From Fat); Fat 39g (Sat. 15g); Chol 145mg; Sodium 86mg; Carb 3g; Fiber 1g; Protein 40g
Hungry for More?
Try Penne Rigate with Salmon and Fiery Vodka
Facebook Comments