---
Jason's Picks
I'm fairly sure Joy "city gal" Summers was trolling by suggesting we write about this northwest suburb, but there are nearly 100 restaurants in the place I call home. Sure, many are chains, but there are some impressive independents, too.
Lookout Bar and Grill: If they didn't have a fence, I could roll down the hill behind the Lookout and end up in my backyard. And there have been nights where that's been a possibility. It has the biggest patio in Maple Grove, legendary broasted chicken, and great hometown service.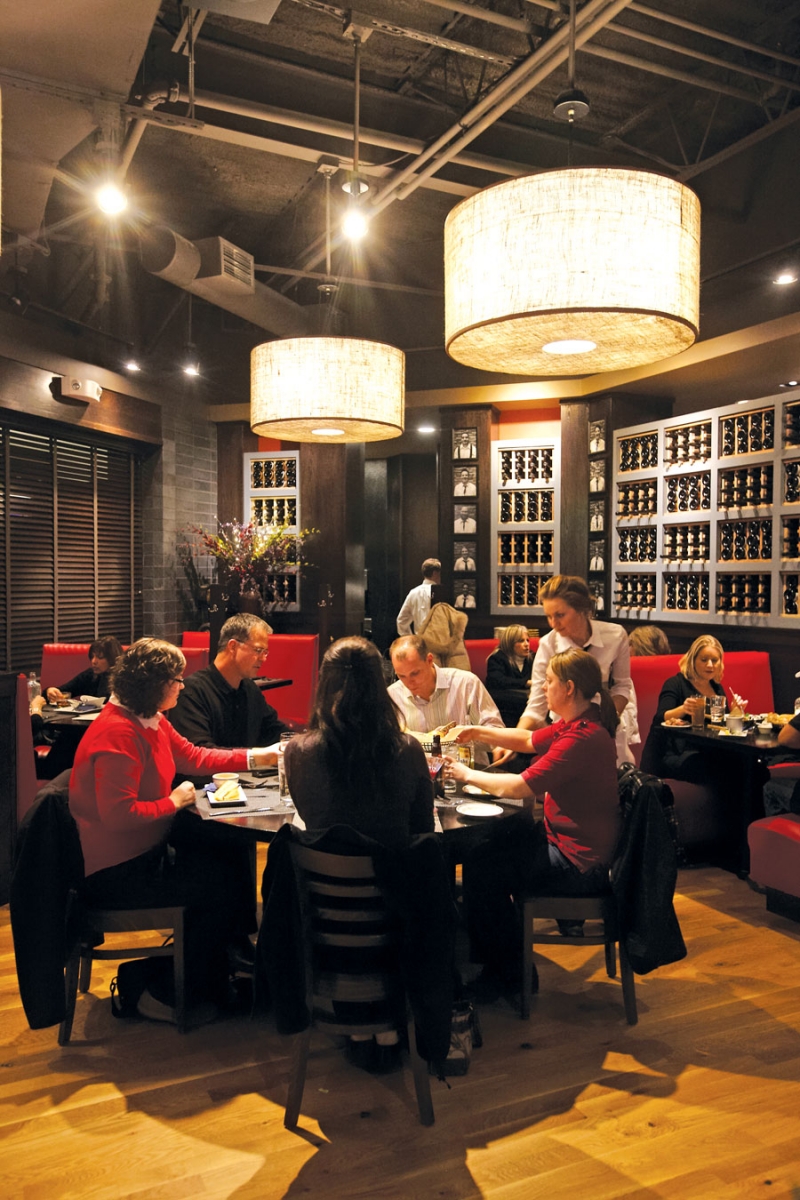 Pittsburgh Blue
photo by todd buchanan
---
Pittsburgh Blue: My youngest son once told me he was beaten up on the playground for telling a kid he ate at fancy-pants Pittsburgh Blue. He was lying. Also, it's not that fancy! Sure you can have high-end steaks, but we love eating at the bar or on the patio:  There's an amazing prime rib French dip and Reuben at a fraction of the price.
Joy's Picks
Jason, brace yourself: Not only do I know where Maple Grove is, I've actually been there—and I loved it!
3 Squares: At family-friendly 3 Squares, my mom friends and I can gather with or without the kids, wear our mom jeans, and enjoy the uniformly pleasant hospitality, comforting turkey burger, and $6 happy hour mimosas we've come to know and love from members of the Blue Plate Restaurant group.
Patrick's Bakery & Café: Every day deserves a reward. Really. Think of all the hard things that you have to do as an adult! (Parallel park! Pay taxes!) You deserve something lacquered with chocolate and Patrick's pastry case offers just that in spades. If your idea of a reward is a paper cone of hot French fries and a plate of seared scallops, they have that, too. There's also a full bar (mic drop).
Facebook Comments