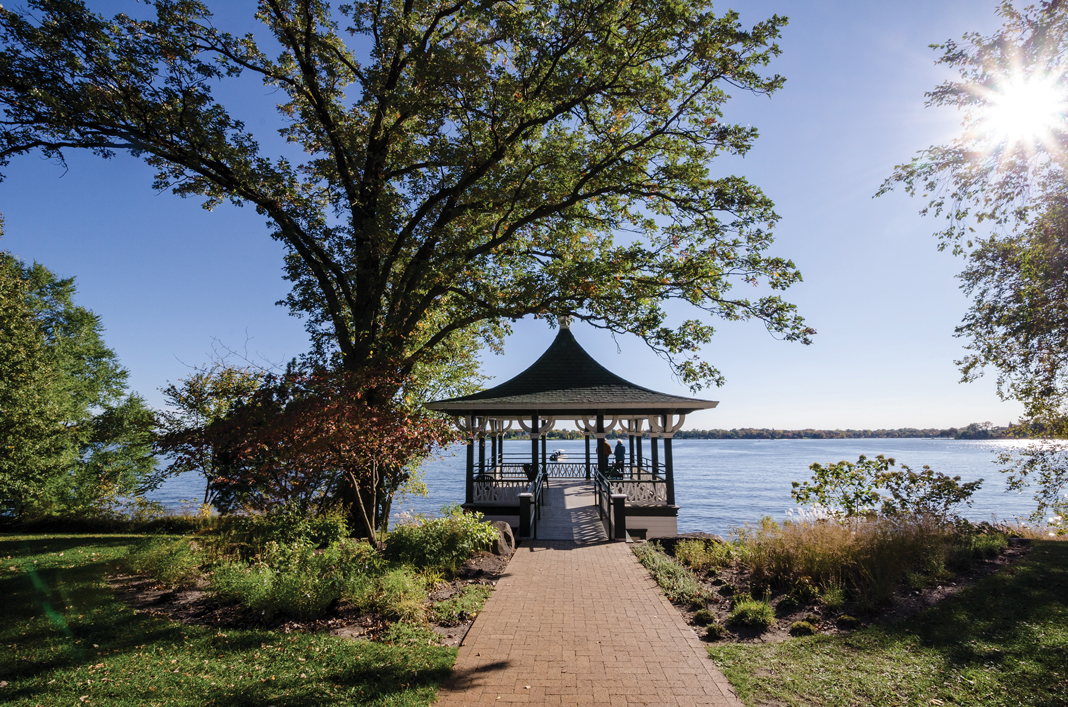 "Minnetonka" translates to "great water" in the Dakota language, and Lake Minnetonka fits the bill: The 14,000-acre body of water has more than 100 miles of shoreline, and on its east side, you'll find the city of Minnetonka, a community 20 minutes west of the Twin Cities with a population of nearly 60,000. Here, impressive homes sit among plenty of lush parks and job opportunities (thanks in part to the headquarters of UnitedHealth Group and Cargill), whether you want to go big near the lake on McGinty Road West and Crosby Road, or would rather lock down something more moderately priced in the Oak Knoll or Glen Lake neighborhoods. 
Even on cold Minnesota days, residents get out and stay busy: At Ridgedale Center, shoppers peruse more than 100 stores and tuck in at plenty of party-friendly restaurants like Kona Grill and the Cheesecake Factory. Nearby, the indoor skydiving experience iFly offers a quick adrenaline rush, inviting guests inside of an enormous wind tunnel that launches them mid-air.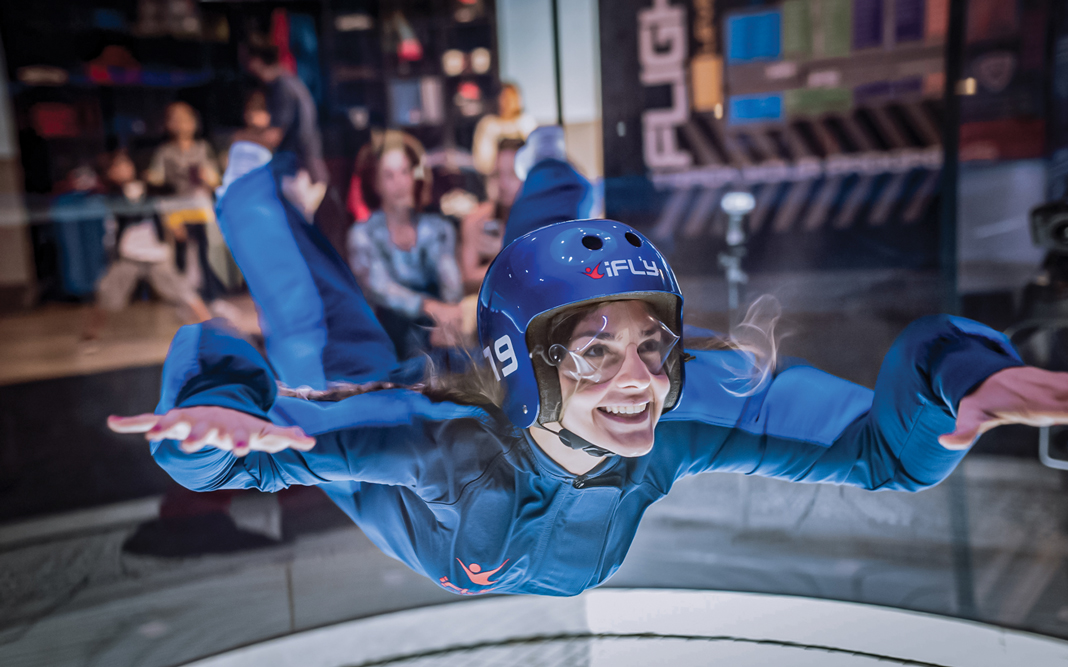 In the summertime, it's all about the lake. Walk or bike along the 15-mile scenic Lake Minnetonka Regional Trail, which borders sections of the lake and passes through the city as well as neighboring communities. (You can even camp at the end of the trail, at Carver Park Reserve.) Locals spend time sailing and paddle boarding on the water, or casting lines at sandy oases like Libbs Lake Beach. 
There are nearly 50 parks in the area: Big Willow Park sits just south of Minnehaha Creek, with large sports fields, a playground and a looped hiking trail. You can take in the wildflowers throughout Purgatory Park, while Jidana Park is known for birdwatching. And opening in June each year, the Charles H. Burwell House is a must-see for architecture and history buffs. The museum leads free tours that capture the history behind the Minnetonka Mills Company, which operated out of the house when it was built in 1883.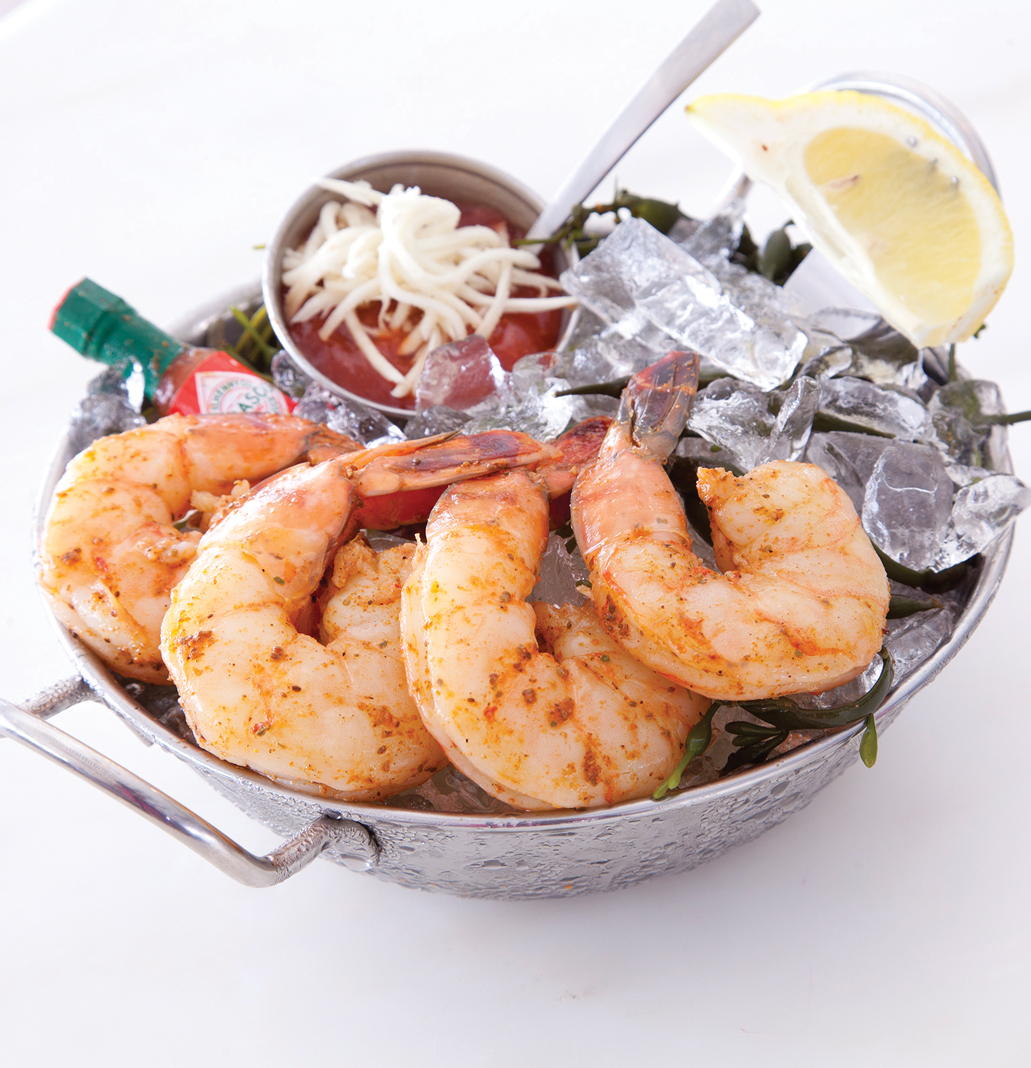 For dining, options like BLVD Kitchen & Bar and Bacio have become Minnetonka staples. Or, a quick drive to Wayzata will take you to CoV, where the coastal vibes of the Hamptons meet Midwestern hospitality. Elsewhere, you have your pick: The area features so many different ways to dine on the waterfront.
Facebook Comments