Spring cleaning season is officially upon us, and there is no task quite so rewarding as swapping out winter wardrobe staples for lighter and brighter spring pieces. This year's transition to warmer weather beckons the return of many familiar trends, including matching sets, baggy denim, chunky loafers and—my personal favorite—western boots. But this season is also seeing the rise of some new (at least to this decade) trends, such as sheer fabric, denim maxi skirts, ballet flats, and drop waist dresses.
To see how the Twin Cities is prepping for this transition to warmer weather, I asked shop owners from some of the area's top boutiques to pick their favorite looks for the season. See each of their spring picks, followed by my own honorable mentions, called "editor's pick" (because I couldn't help it.) The resulting lookbook is the perfect culmination of both trendy and timeless pieces to spice up your annual wardrobe swap.
Grethen House's Spring Pick: Christian Wijnants matching set: Priva pant ($545) + Tarusi shirt ($545)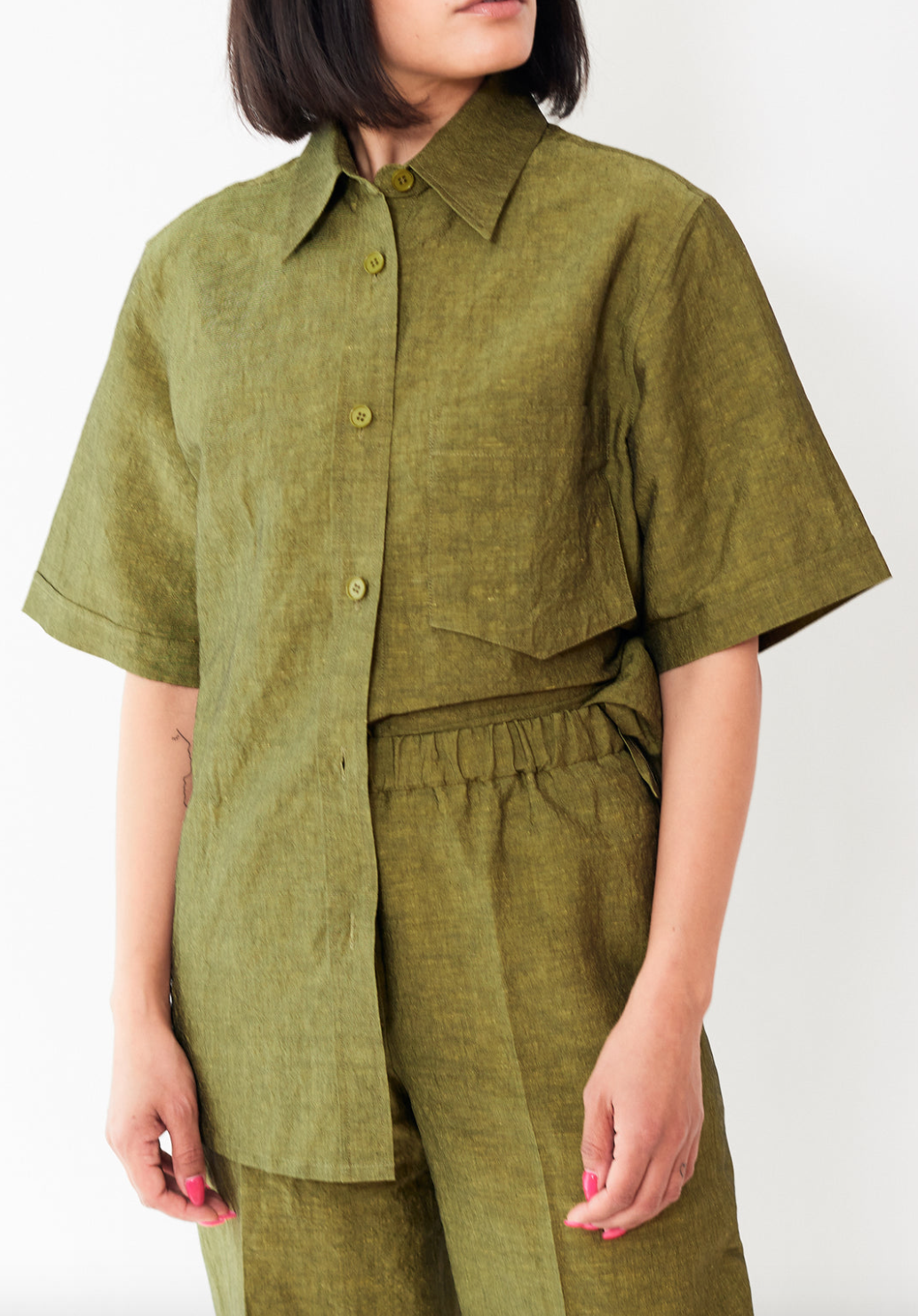 No surprise here—matching sets are undeniably popular for spring. The simple yet visually satisfying trend, which first popped on to the scene in the '70s and resurged again in 2020  with the rise of pandemic-time cozy wear, has since become an everyday look. Grethen House offers a linen take on the trend, with olive green Christian Wijnants Priva pants and matching Tarusi shirt. The look is both effortlessly fashionable and breathable for warmer temps with its light linen material manufactured in Portugal.  
Editor's Pick: Frēda Salvador western ankle boot ($475)
Although the western boot has been around for eons, it took until 2022 for the style to truly cross into high fashion. With its pointy toe and boho-chic stitching, the western boot is a standout accessory and surprisingly versatile, pairing well with a multitude of styles. These Frēda Salvador Jolene western ankle boots from Grethen House are the perfect neutral cream, and can be worn with dresses and worn-out denim.  
Hazel & Rose's Spring Pick: Convertible pleated column skirt/dress ($268)
Hazel & Rose owner Bobbi Barron says she is "a sucker for pieces that can do double time," so it is no wonder she is loving this pleated column skirt by Proche for spring. With the ability to be worn as both a maxi skirt, and a strapless sheath dress, this single piece will lend itself to countless spring outfit combinations, not to mention its cool navy hue is sleek and timeless. 
Editor's pick: Ecru lamb ballet flat ($155)
The rise of the "ballet-core" look has resurrected ballet flats from their Y2K grave. These Modern Weaving ecru flats from Hazel & Rose are versatile in both color and style, not to mention a much–welcome breath of fresh air from the platform-everything craze of recent years.  
Larissa's spring pick: The Toom necklace ($140)
Loden refers to this necklace as a go-to for all of the "grown-up Hot Topic babes" out there. The statement piece, named after Thai boxer, model, and actress Parinya Charoenphol (nicknamed "Nong Toom") intricately balances the oftentimes opposing elements of elegance and edge.  
Editor's Pick:  Adrienne earrings ($77)
Pearls of every shape and size commanded the runways at New York Fashion Week in February, and these Adrienne earrings from Larissa Loden would have fit right in. The delicate gold-plated brass wrapped around the oversized pedant naturally accents the appearance of the pearl, drawing the eye to the gleaming white accessory in an alluring way. 
Les Sól's spring pick: Saturn quadrant sneakers ($135)
Spring is the perfect time to hunt for a new seasonal walking shoe, and these comfy Gola sneakers from Les Sól might just be your match. A subtle callback to the '80s aerobic aesthetic, this everyday shoe is elevated by its multi-colored accents and has the ability to pair with a wide range of colors and styles.  
Editor's Pick: Baby Nita Contour Line tee ($55)
Graphic tees are a spring staple, and a perfect item to layer under jackets during the oftentimes unpredictable temperatures. This Baby Nita Contour Line tee from Les Sól, designed by Saina McCoy, is effortlessly cool, and begs to be paired with an oversized blazer or leather jacket.  
Parc's Spring Pick: Donni nylon cargo pant ($168)
Parc's minimalistic style shines through in this spring favorite: the rosemary nylon cargo pant. These pants meet at the perfect intersection between dressy trousers and casual sweats, making them an ideal everyday look that can be paired with just about anything. Make it a wide leg look, or cinch at the ankle with the adjustable ties at the bottom.  
Editor's pick: Saki skirt ($325)
The denim skirt never truly disappears from trend forecasts, but instead adapts with the times, taking on new shapes and styles. This time around, it adopts the midi and maxi-length style, like this lightweight Atelier Delphine skirt from Parc. The taupe buttons down the front offer a clean and enduring finish to this trendy spring look.  
Proper's spring pick: Paola dress ($71)
This colorblock Paola tank dress from Proper foreshadows brighter days ahead, with its timeless spring shades of coral and clementine. The bodycon knit fabric makes for a chic, slimming look that can be worn day and night. While they never really go out of style, tank dresses have been especially prominent on runways and red carpets in the past year and are sure to be a hot trend this spring.  
Editor's pick: Amine dress ($65)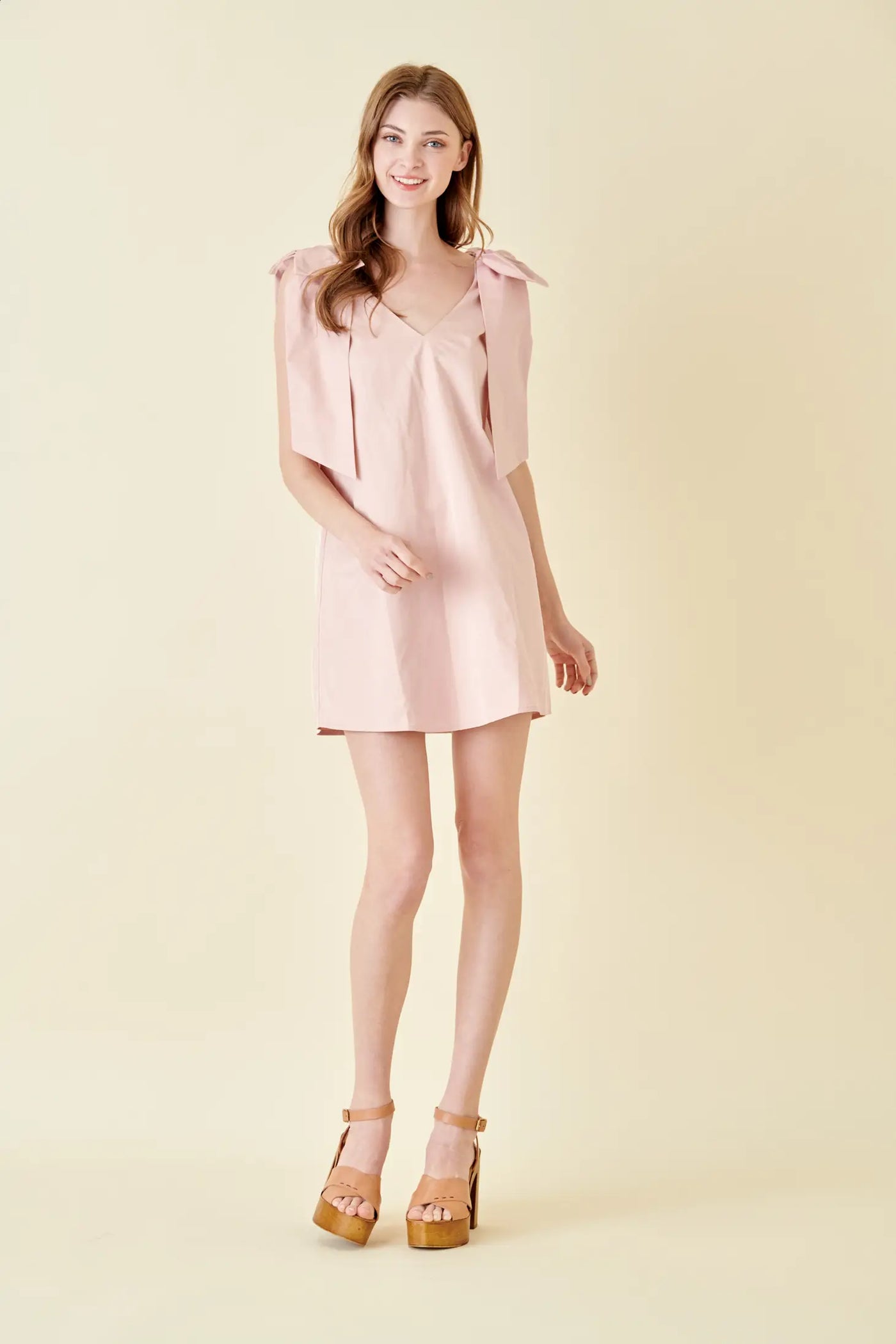 Bows are back, and this ballet slipper pink Amine dress from Proper seamlessly incorporates the sweet and feminine accessory into a sophisticated silhouette. 
While certainly touching on some of the biggest trends projected for the change of seasons, all of these pieces simultaneously have an endearing timelessness to them—whether it be in color, style, or form—which is exactly what a smart shopper should be looking for when combing through the racks this spring. Mix and mach these pieces from some of the Twin Cities' top boutiques, and you will be right on the mark for not just this warm season, but many more to come.