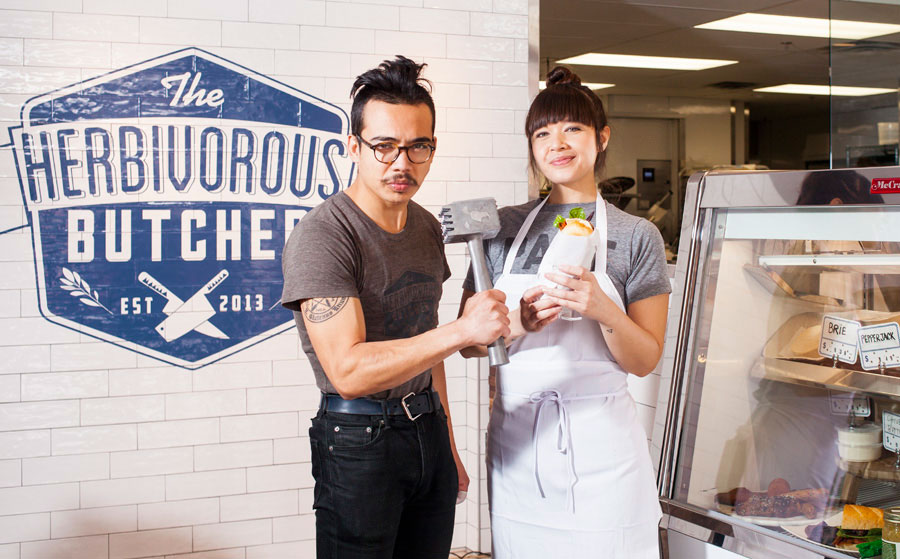 Siblings Kale and Aubry Walch. Photos by TJ Turner.
Concept: "Our initial idea was, let's open a vegan restaurant," Aubry says. "Then we looked into the restaurant industry success rate, and we thought, Hmm, let's do something else. As a joke, we said, Let's do a vegan butcher shop. Haha—cue laughter. But then we thought, Wait, that may be a good idea."
Genesis: "We were both making the stuff for ourselves for years. I stopped eating animal products when I was 14 and Kale stopped when he was 17. I'd host dinner parties and didn't want to serve mock duck out of a can."
Target Demographic: Newborns to 95-year-olds; about 65 percent of customers are omnivores; about 15 percent are vegan.
Why Now? It's the natural evolution from meat and cheese products that are really high quality, small batch.
OMG Moment: The duo's first week at the farmers' market, they sold out. "When meat eaters tried it and loved it, we thought, It's going to work," Aubry says.  
Startup Costs: The brick-and-mortar space build-out was around $400,000, plus about $150,000 on kitchen equipment
Funding: $61,000 from Kickstarter campaign; personal savings for architect designs and other miscellaneous costs; major investment from [the late] John Goodman of the Goodman Group covered the majority of the brick and mortar space.
Competition & Risks: While grocery store products including Boca, Morningstar Farms, Quorn, and Beyond Meat are sold at places people visit more often, the Walchs have found others in the
plant-based movement to be supportive. "Other companies are really nice about it," Aubry says. "They'll tweet about us." The downside of the Walchs' current pace? "Working ourselves to death," Aubry explains. 
Competitive Advantage: Painfully small batches—they taste a piece from every batch.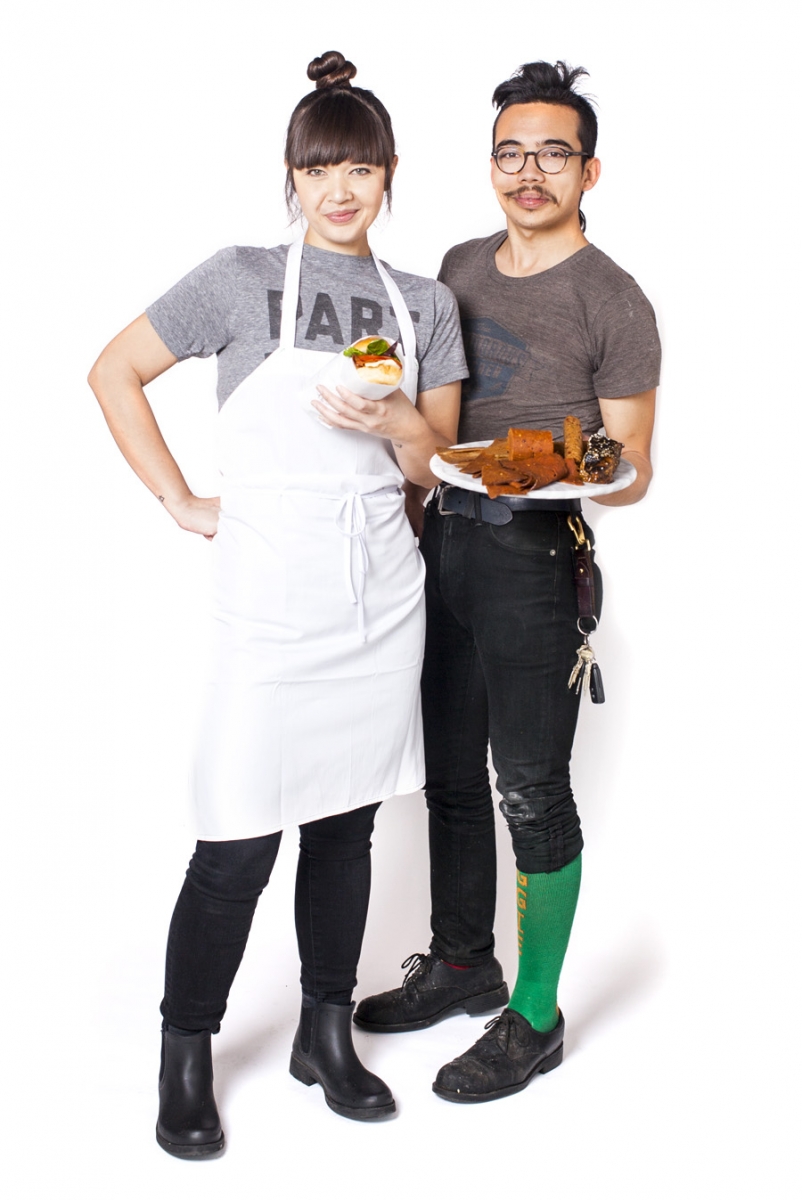 How do other Minnesota start-ups compare? Learn about businesses Lucy & Co. and RetraceHealth.