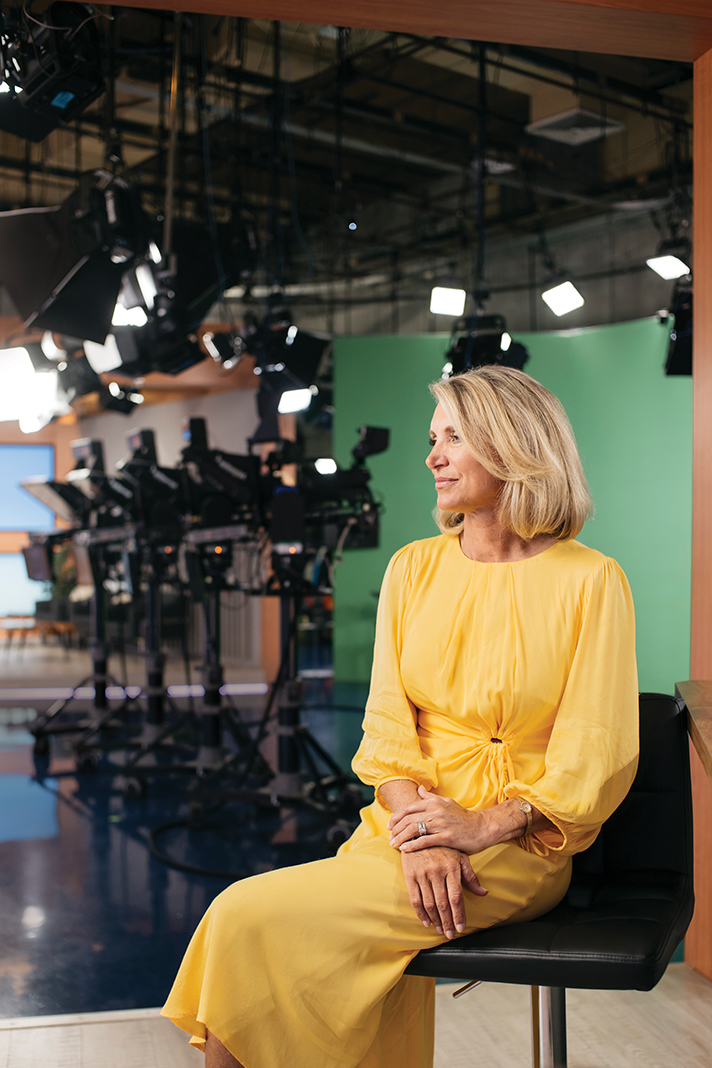 "Belinda Jensen could probably just read names straight from the phone book and our readers would still click on it," an editor once told me years ago when I was editing the weather page for the Pioneer Press. I was a copy editor for the St. Paul daily newspaper while Jensen was a meteorologist for KARE 11 and the publication's featured partner for weather forecasts. (For those of you too young to know, a phone book was a printed listing of people's names with their addresses and phone numbers, eventually done in by the Internet.) I've always remembered that editor's comment because it was so admiring, not snarky the way it could be misconstrued today. And when a different boss at a different publication (this one) suggested Jensen for a profile, I agreed immediately, knowing it would likely be another popular story.
As Jensen starts her 30th year this fall with KARE 11, I reached out for an interview. There were a few topics she didn't want to discuss: her thoughts on climate change (she has some), her family life (she has one), but she happily discussed her life in Minnesota and her future in television post-phone books.
Tell me a bit about your upbringing and connection to Minnesota nature and weather.
I was born in St. Paul, lived in Apple Valley until I was 6 years old, and then moved onto the beautiful St. Croix River outside of Prescott, Wisconsin. We lived on the riverbanks, on a mile-long driveway with one other family and a farmer that farmed the flat land above the banks.
I attended all 12 years of my schooling in Prescott. I have three brothers and one sister, and I am fourth in the line of kids and spent a ton of my free time outside. I was a tomboy and loved the river and being out playing on the riverbanks and in the woods surrounding our house with my siblings and neighbor kids.  
I loved nature and earth science classes and decided to do a term paper on weather and meteorology in 10th grade, and I only knew of one guy that was a meteorologist, Paul Douglas, who we watched every night. I called him, and he answered the phone! I interviewed him for my term paper, got an A, and then eventually interned for him in college, and now I have his job. It's as simple as that—well, not really.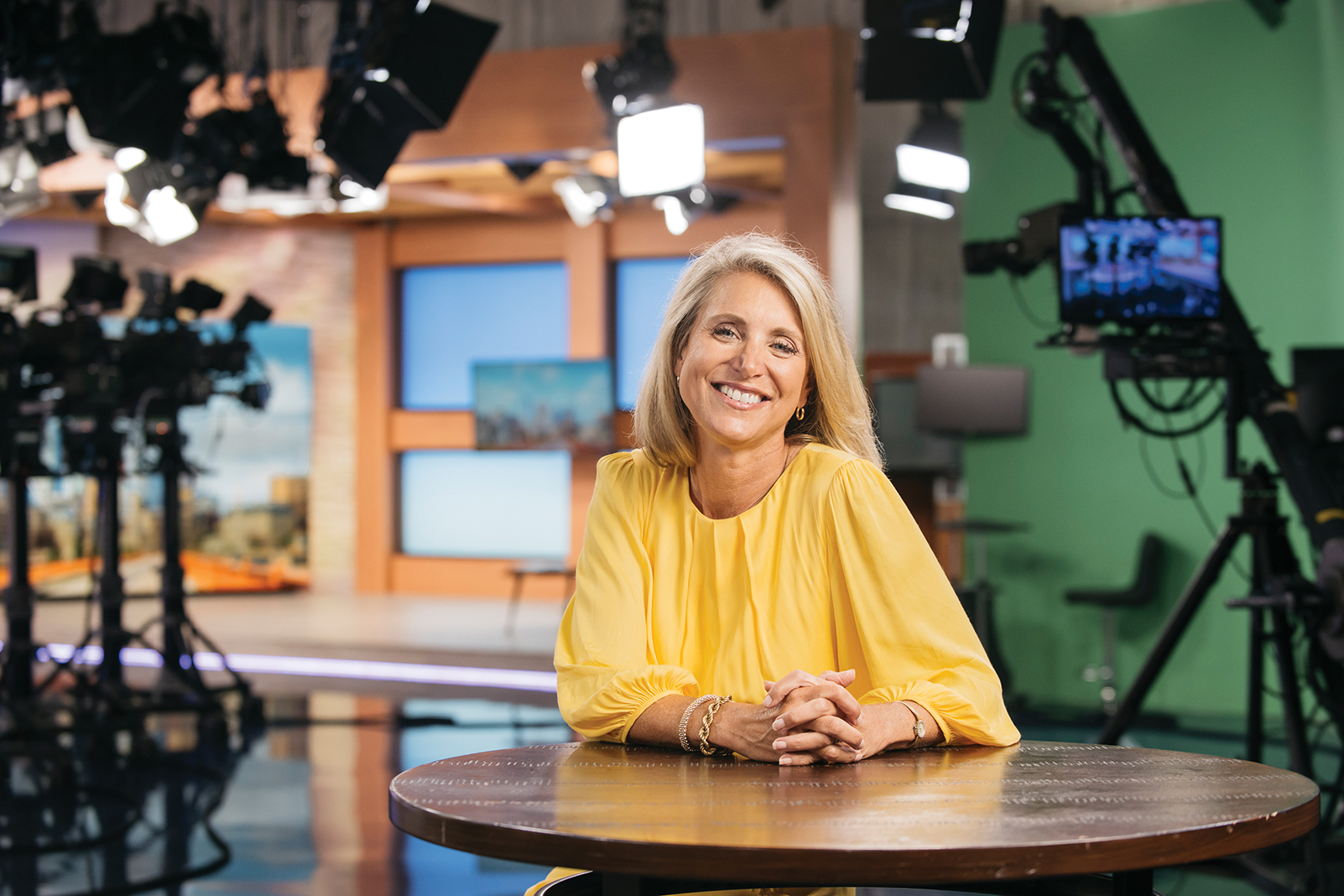 That does sound like a dream scenario.
I went to Mankato State for my first two years of college and, once I made my final decision to pursue weather, I transferred to the University of Wisconsin-Madison to get my degree in meteorology. I went to graduate school at the University of Utah but then fell backward into television in December of 1990. And then I did go back to the U of Utah to study education while I was a morning meteorologist at KTVX.
[At KARE 11,] I started out as the weekend meteorologist in September 1993 and also have been the cohost for the KARE 11 Saturday morning show for all 30 years. I became a feature reporter for "Minnesota Bound" with Ron Schara and visited students most weeks during the school year. 
"Grow with KARE" has been a franchise for 30 years at KARE as well. I started it with Bobby Jensen, and now my colleague Laura Betker and Bobby have continued it. We have done gardening stories all 52 weeks out of the year and have the most consistent garden content in the market. Our "Grow with KARE" Facebook page has more than 80,000 followers.
What have been some highlights?
I have had many highlights. I did get a chance to go to the Salt Lake City 2002 Olympics with a team of seven other colleagues for a month. That was very challenging and rewarding, covering the Olympics.
I also choose to [continue to] work on Saturday mornings. It is a super fun show where I get to do so much more than just weather. Chefs, fashion shows, authors, and everything in between. It is a fun, fast-moving, challenging show, and I have been doing it for 30 years, so it is just what I do. I am onto my sixth cohost, which is sort of funny. I am the old widow of the show.
When we were doing some research for this interview, one very popular question about you is "How many coats does Belinda Jensen own?" So, how many?
My office is the KARE 11 backyard! People often ask if I am really outside. And, yes, I am during the weather forecasts—it is called full transparency every night. I need a lot of coats, and our winters are long. I have around 30 coats that I have shoved in our entry closet. I buy them on sale usually during the off-season. I try to buy ones that are classic so they last for years. I have had many for over 20 years. I add one or two a year usually. I think I will auction them all off when I retire, for charity, so stay tuned.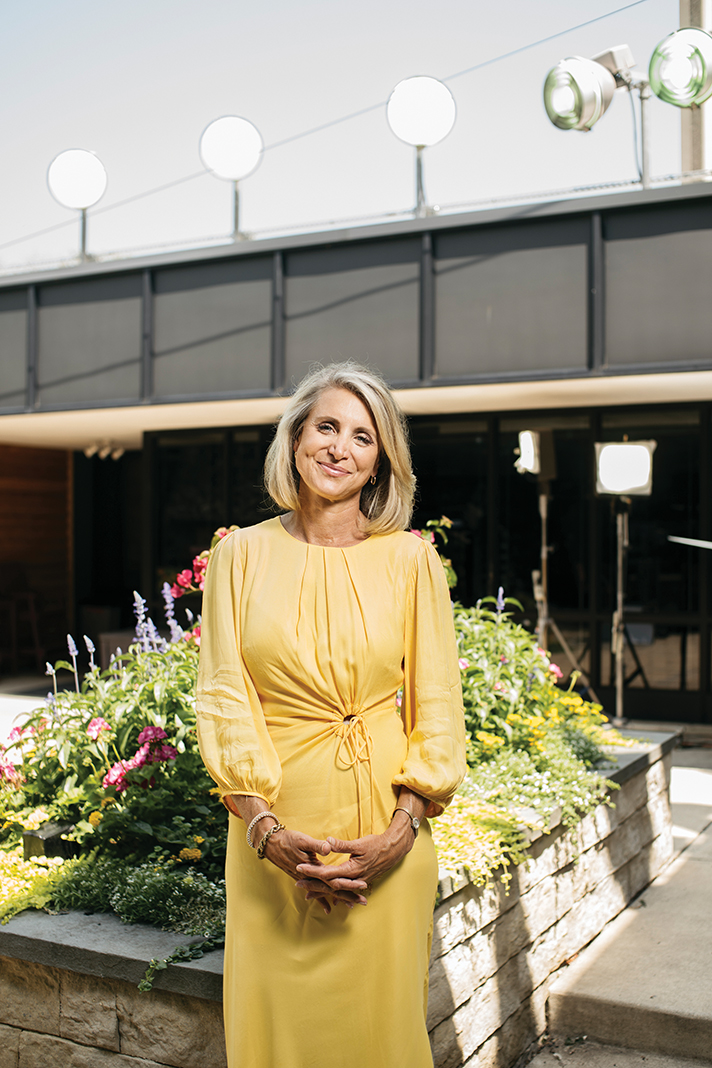 What has been the biggest change you've seen in your career?
The biggest change in my three decades here at KARE is the appetite for immediate information and our mission to fill that need. When I started, we had hours to forecast, create graphics, and then we never released any forecast information anywhere until we did the weather during our newscasts in the morning or evenings at 5 p.m., 6 p.m., and 10 p.m. Of course, there was no place to put the forecast before that time anyway. Now, with a plethora of platforms, we constantly are feeding information at all times, 24/7, and at the same time creating content specifically for newscasts. Another change is the number of newscasts we have. "Sunrise" is now on from 4:30 to 7 a.m., and we have noon, 4 p.m., 5 p.m., 6 and 6:30 p.m. and 10 p.m. newscasts to staff, with probably more coming down the pike.
The information we use—the models, the radar, the observations, the chat rooms—are so readily available, too. When I started here, we were still printing and hanging maps on a wall and using colored pencils. The graphics we create for our shows now are so much better.  The computers do not break down all of the time like they used to, and we have much better technology to show and explain the weather each night.
When did you become an author?
I wrote a series of weather books seven years ago titled "Bel the Weather Girl." The main character, along with her dog, Stormy, and cousin Dylan, bring the reader through six stories that all include lots of different weather: a snowstorm that decides to show off and become a blizzard during school, a tornado warning that has them in the basement, a hurricane watch while they visit their grandparents. Most kids are curious about the weather, but many are scared and have anxiety about storms and changing weather. These books really help kids understand and resolve their fear. They also are fun for those who love the weather and just want to know more. 
The closing line of your children's books is, "Weather isn't so scary once you understand it." But have you ever found yourself in a scary weather situation or had to take cover while reporting or even traveling?
That line is very powerful and lots of kids do connect with that. Lots of meteorologists yearn to go storm chasing, but I am not one of those. I am happy to do countless hours of severe weather coverage and stay indoors. Once, during my studies at Madison, we went storm chasing and ended up in a hailstorm, and the car was nearly destroyed, and it was horrific. It felt like we were the popcorn in a popcorn popper.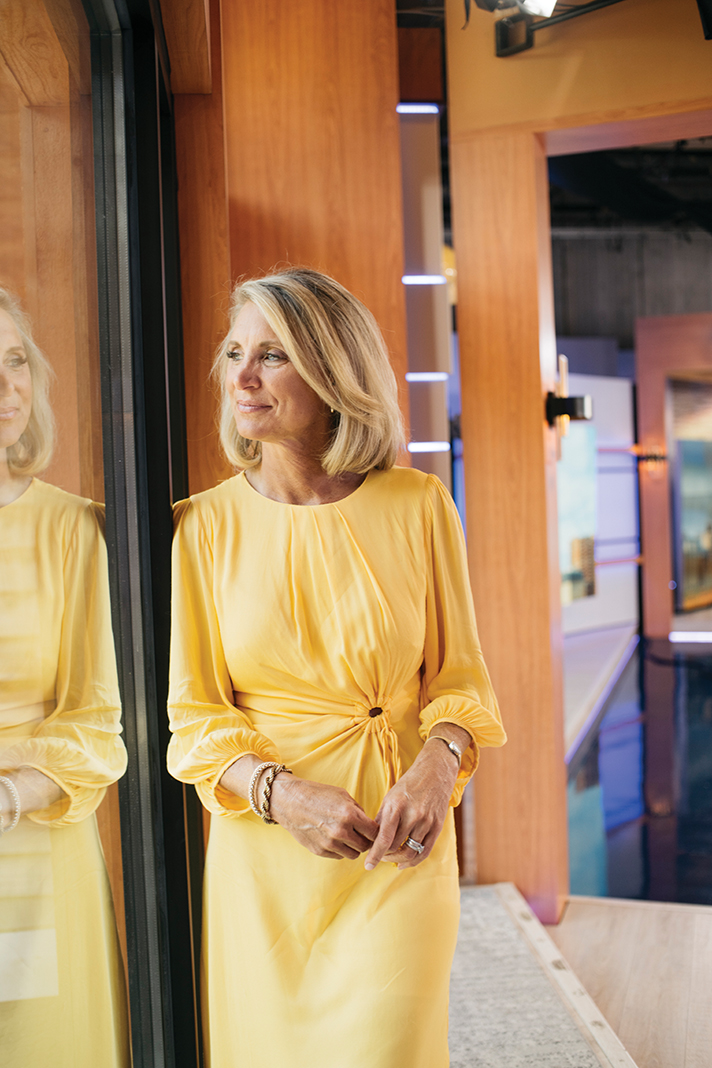 You also do appearances for and work with several charities, some happening soon.
Correct. This fall I will emcee the 20th annual "Humor to Fight the Tumor" event on Sept. 9, which garners money for brain tumor research. I have helped them out for 16 of the 20 years, and I am proud to be a part of this amazing organization. The entire committee that puts on the event is either living with a brain tumor, caring for a brain tumor patient, or has a child with a brain tumor. It started out as a grassroots organization that has accomplished so much in 20 years.
I am also emceeing the Intercongregation Communities Association Foodshelf with their fall event on Oct. 12, the Tenth Annual Great Taste. I love helping out this organization.  I found out about them when I did a "Grow with KARE" segment at one of their garden plots. The need for food for so many continues to grow, and I think this group brings food to the table but also helps the family out in so many other ways, to try to assist them to become independent again.
Describe the perfect day for you.
My favorite Minnesota weather has evolved over the years. I used to love a sunny, cool autumn day, but as I have gotten older, and it feels like the winters have gotten colder and longer, now I love July. I love warm, sunny, long days when you can be near the water, warm nights when the kids can keep swimming. That is my "new" favorite day. 
KARE has been a wonderful home for me for 30 years. This market [and] this state love their weather; it is a great place to work. This is the Super Bowl of weather, and it can be very challenging at times. The loyal viewers are what make it a wonderful job.