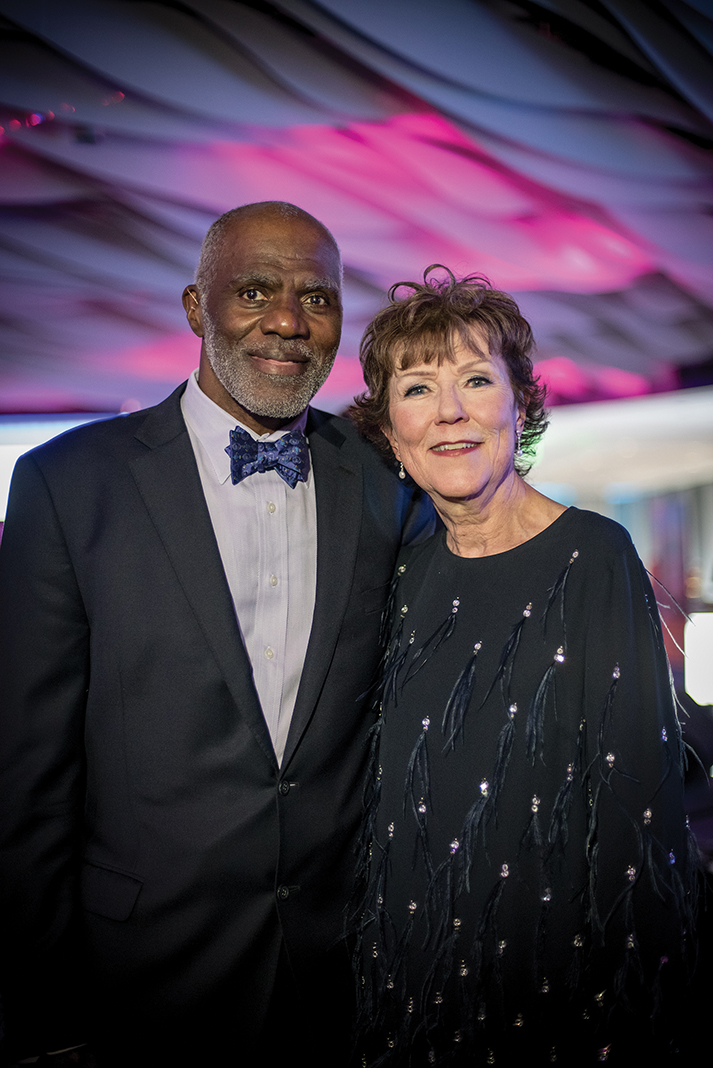 Alan Page has worn several hats, helmets, and robes throughout his lifetime, with legacies in sports, law, and philanthropy. After a college football career as an All-American defensive end for Notre Dame, Page played 11 seasons with the Minnesota Vikings. He played in four Super Bowls as a member of the team's "Purple People Eaters" in the 1970s, received the NFL's Most Valuable Player title in 1971, and was later inducted into the Pro Football Hall of Fame.
But Page's Minnesota notoriety doesn't end on the field. He balanced his duties as an athlete with attending the University of Minnesota Law School, which laid the foundation for his election to the Minnesota Supreme Court. He served as an associate justice for 22 years, from 1993 to 2015 when he turned 70, the court's mandatory retirement age.
Page and his wife, Diane, created the Page Education Foundation in 1988 to assist students of color facing financial barriers to education. Since its inception, the Foundation has awarded millions of dollars in scholarships to Page Scholars across Minnesota. Diane Page died of breast cancer in September 2018.
Despite the testaments to his success, including the Presidential Medal of Freedom in 2018, Twitter never considered Page notable enough to receive an official stamp of verification—until recently. Page's Twitter account (@ACPage_77) finally received its well-deserved blue check mark in September 2021. His first tweet after the verification was simply "#Boosted."
The new year will bring another milestone in Page's legacy. Justice Alan Page Elementary School is set to open in September 2022 on the current Maplewood Middle School site. This will be the second school bearing Page's name, as a Minneapolis middle school was renamed for him in 2017.
Page's advocacy for accessible education is ongoing. After a 2019 study revealed that Minnesota has some of the nation's worst educational disparities, Page partnered with the Minneapolis Federal Reserve to propose an amendment to the state Constitution. The Page Amendment would make it the state's paramount duty to ensure a quality public education for all children. Supporters of the proposed amendment are pushing to get it on the November 2022 ballot.
Minnesota Monthly catches up with memorable personalities, events, and milestones. Want an update on someone or something specific? Email your idea to editor Amy Nelson, anelson@greenspring.com
Facebook Comments