Changing schools can be a tough transition for kids—making new friends and learning a new school among other things. While growing up, Ahmed Elmouelhi didn't just change schools, he changed countries, moving to places including Egypt, Germany, and the U.S. Because of all the moves, Elmouelhi was close with his sister and parents and they all depended on each other.
His family eventually settled in the U.S. when he was 14 years old. He finished school and found a career in the medical device industry. Today, Elmouelhi is the vice president of product marketing and strategy at AtriCure and lives in the Twin Cities with his wife, Heidi and their children.
In 2013, Elmouelhi received a call from his mother that he never expected—his dad was in the hospital and had suffered a stroke at the age of 62.
"My heart dropped," says Elmouelhi. "He has always been the source of strength in our family."
Being a physician, Elmouelhi's father recognized the symptoms of stroke, including slurred speech and a droop on one side of his face. He sought immediate medical attention. Due to the severity of the stroke, doctors said if he would've waited any longer to seek help, they're not sure he'd be here today.
"It was difficult for me to see my dad so vulnerable and sick, but I'm grateful he survived so we can have more time together," says Elmouelhi.
His father was diagnosed with an ischemic stroke, a blockage in an artery in his brain. Because he got to the hospital so quickly, doctors were able to administer tissue plasminogen activator (tPA), an intravenous treatment that can break up clots if issued within a few hours of the onset of symptoms. The drug tPA was approved by the U.S. Food and Drug Administration in 1996 and is a product of research funded by the American Heart Association. Learn more about stroke symptoms and treatment at Stroke.org.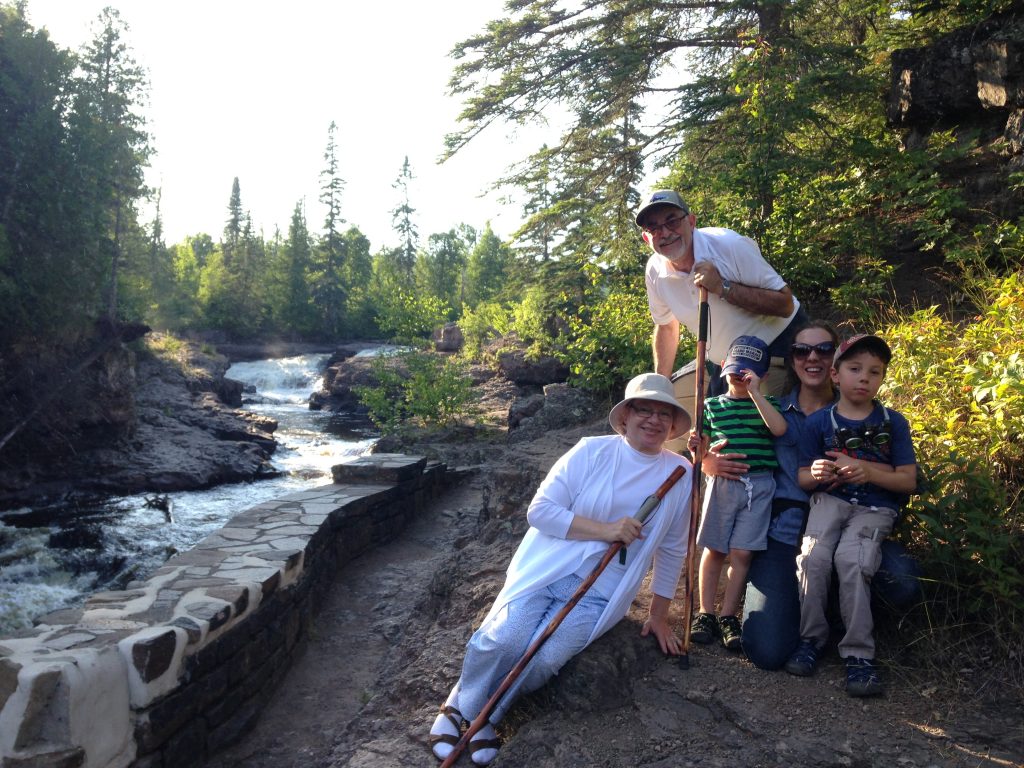 Elmouelhi says the whole family is grateful to have more time his dad. His father recovered and was able to walk his daughter down the aisle and meet his three newest grandchildren. The family also appreciates the little moments with their dad like the weeklong trip they took to Grand Marais in 2015 and time spent together at the Minnesota State Fair.
Give families like Elmouelhi's more time with their loved ones by supporting the American Heart Association. Elmouelhi is also the chair of the 2020 Twin Cities Heart Ball. Join the virtual event on November 6, 2020 to will celebrate years of heart and stroke advancements, honor local philanthropists, and inspire the next big lifesaving innovations.
Facebook Comments