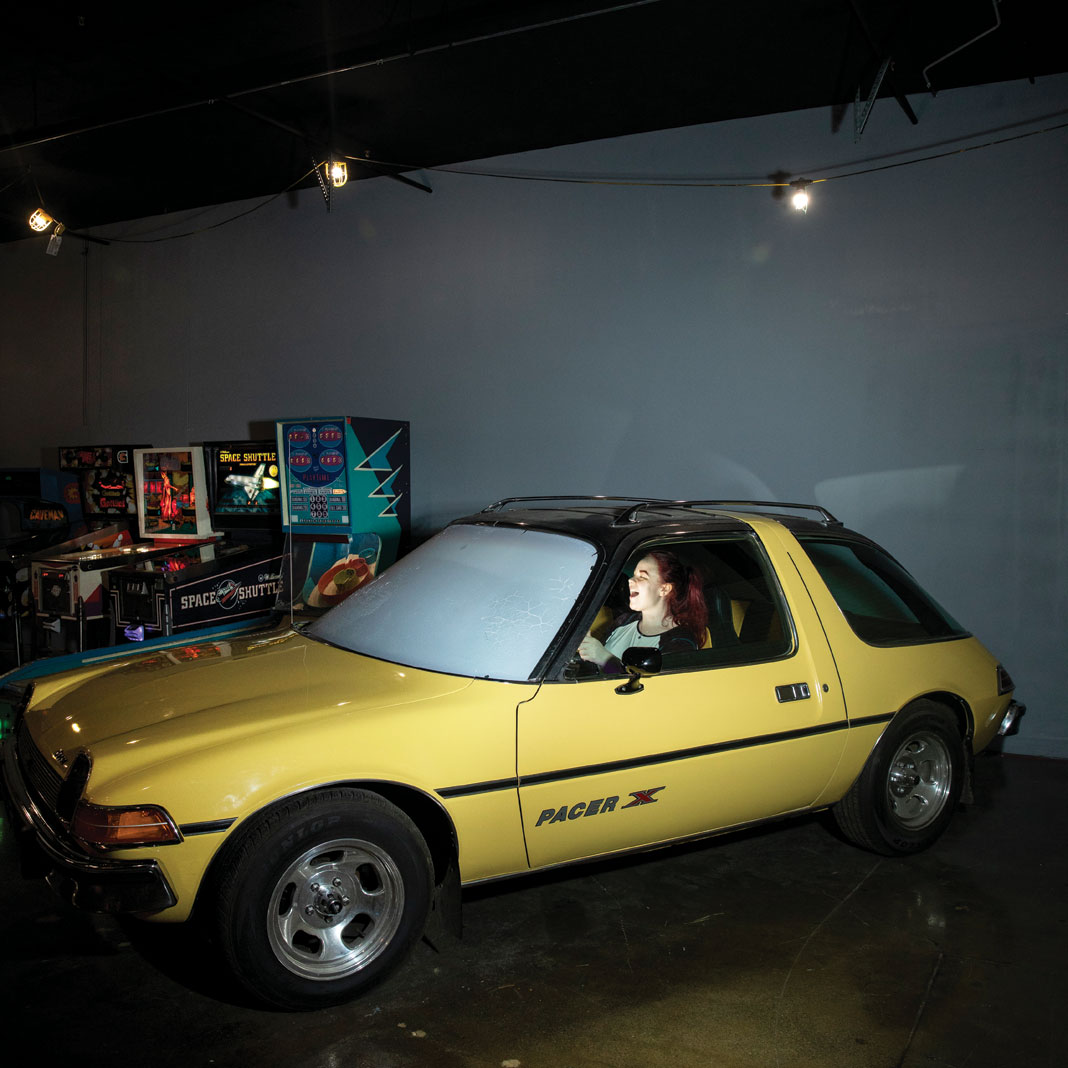 It's hard work being fun. Just ask the minds behind Can Can Wonderland, the wildly popular, Wonka-adjacent playground in St. Paul.
"You're constantly just under this mindset of wanting to improve," says Can Can CEO and CFO Rob Clapp." There are just so many ideas that we want to bring to the guest experience."
Can Can, with more than two years under its belt, has big plans on the horizon with what Clapp describes as "Can Can 2.0"—the culmination of all the team's work creating new attractions for its home in the former American Can Factory space.
When Can Can Wonderland opened in January of 2017, its flagship draw was the mini-golf course, a one-of-a-kind, artist-designed experience. Vintage arcade games rounded out the space, plus the colorful cocktails and tantalizing treats.
Since then, it's been about offering more—more to see, more to do, more to eat and drink, more to play.
What had been a 19,000-square-foot operation has already doubled in size. Two stages provide regular live entertainment, enhanced by a revamped sound and lighting system, Clapp says. The kitchen is now full-service ("Before, we did not have a hood"), and in 2018 Can Can installed a 32-tap, self-pouring drink wall featuring beer, cocktails, wine, kombucha, and cold-press coffee.
Can Can's mission to support local artists underpins everything. The space recently raised its artist fee on Friday and Saturday nights up to $5. (It remains $2 all other times.) All that money, Clapp says, directly pays for the live entertainment and art programs on offer.
Can Can 2.0 promises to build even further. One new attraction is a golf ball cannon, which is getting finishing touches.
Another sure to draw attention is "car-aoke," which is exactly what it sounds like: A group piles into a mustard-yellow '76 AMC Pacer and belts out a tune of choice, with lyrics projected on the frosted windshield. It's the brainchild of Minneapolis-based artist Donny Gettinger, who says the attraction had to be "really accessible, fun, and easy and colorful" in order to fit with Can Can's other offerings.
"It's got these arcade qualities, this interaction that's kind of arcade-like, and it's kind of an amusement-y park, oddity thing," Gettinger says. It'll be self-serve, with users selecting songs at a nearby kiosk. And because the windshield is frosted, whoever is inside singing can't see out, making them "more inclined to act goofy and kind of really enjoy themselves," he adds. (Though a GoPro mounted on the dashboard will let visitors watch the interior antics from outside.)
There are two under-wraps concepts in the works, Clapp says. One involves exercise and gaming, and Clapp won't reveal anything about the other. A couple of private karaoke rooms are also in the early stages of development. The team hopes to unveil all the 2.0 concepts in August.
Can Can's growth has been driven by the imaginations of its leadership. But it's also a practical response to the unrelenting demand for mini-golf. Clapp says the wait during peak times can hit two hours, and they want to make sure people have "more to do than play pinball and arcade games" while patiently waiting for their turn on the course.
Longer term, Clapp says they hope to open a choose-your-own adventure-style arts experience this fall. Titled Strange Paradise, "it'll kind of be its own bigger attraction," Clapp says. The team also has its eyes on more mini-golf, to take pressure off the original—some sort of rooftop course—and then development of the patio area. A dedicated artist-designed event center-slash-entertainment venue is possible, too.
Of course, who knows what else might spring from the creative crannies of the Can Can runners' minds, vaulting to the top of their wishlist? Whatever it is has to be within a budget, Clapp notes, and able to withstand a beating—especially from kids and tipsy 20-somethings, groups with a propensity for breakage.
"And then it goes into, 'Is it fun?'" Clapp says of developing new attractions. "Does it fit with our vibe? Does it fit with our mission?"
Those are all questions visitors have, to this point, emphatically responded "yes" to.
"We've seen growth year over year, every year that we've been open," Clapp says. "We continue to put smiles on everyone's faces as they come through, and hear what a magical place it is, so that's definitely what keeps us going."
Stay up-to-date on Can Can's additions, improvements, and events via Twitter (@cancanwonder) and Instagram (@cancanwonderland).
Facebook Comments