If you want to celebrate the season with a holiday light show, there are a number of options in the metro area, including shows with vendors, art exhibits, drive-thru options, and other activities. Try out one close to you, or venture out further around the Twin Cities. For additions to this roundup, please email joannakaren18@gmail.com for possible inclusion.
When: Weekends, Nov. 25-Dec. 18
Where: Loring Park, 1382 Willow St., Minneapolis
This holiday tradition in Loring Park will have a host of activities to experience, including interactive art exhibits, seasonal entertainment, holiday shopping, and lights to enjoy. Also, check out the winter fireworks.
When: Nov. 28-Dec. 18
Where: CHS Field, 360 N. Broadway St., St. Paul
Glow Holiday Festival will feature over one million lights, used to decorate various attractions such as an enchanted forest, bright bikes, a 'tremendous' tree, and more. This winter wonderland will also have a new shopping experience at the festival.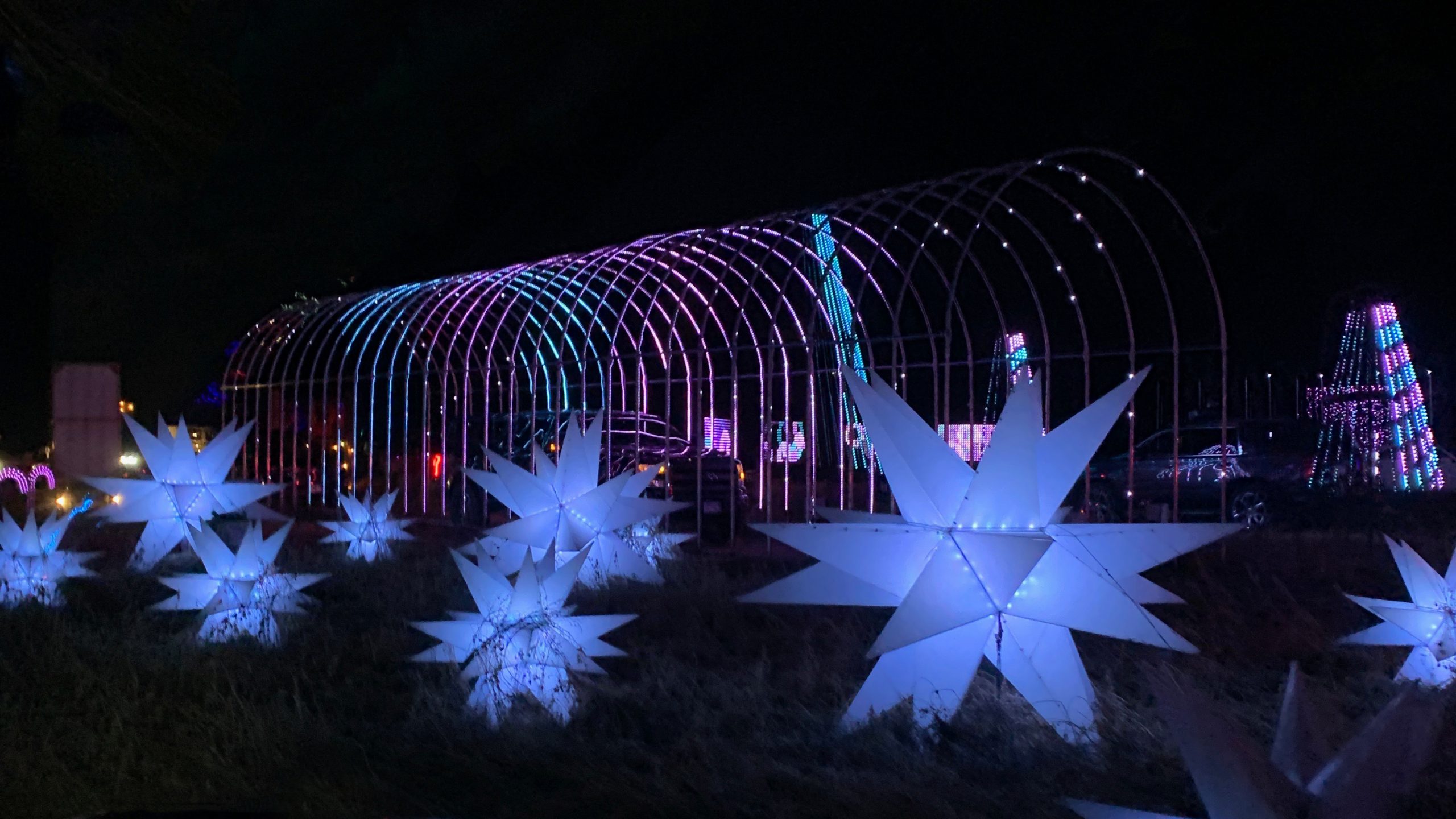 When: Nov. 24-Jan. 1
Where: Sever's Festivals, 3121 150th St. W., Shakopee
Pile into your car and head to Sever's Festival grounds for a holiday light tradition. This show will have more than two million lights used to illuminate a drive-thru light show experience. The display is timed to music, and the show will also feature food and drink vendors. 
When: Nov. 17-Jan. 1
Where: Minnesota Landscape Arboretum, 3675 Arboretum Dr., Chaska
The Minnesota Landscape Arboretum will host a spectacular light show, a tradition for the arboretum. Walk through the gardens while enjoying the sights, including a 16-foot weeping willow tree, a giant apple, flowers, and other outdoor light displays. 
When: Dec. 3
Where: Como-Harriet Streetcar Line, 2330 W. 42nd St., Minneapolis
A historic streetcar will be decorated with twinkling lights and holiday evergreens. This holiday experience will include light installations along a streetcar ride along the traditional streetcar line, and you might be able to see Santa along the way too. 
When: Nov. 18-Jan. 2
Where: Valleyfair Amusement Park, 5 Valley Fair Dr., Shakopee
This animated drive-thru light show promises to delight with lights synchronized to holiday music. Experience driving through giant candy canes, arches, snowmen, and more. This holiday tradition takes place at the Valleyfair grounds.