Each month, in our "Restaurant Rumble" conversation, MnMo food critics Jason DeRusha and Joy Summers review two restaurants and pick a winner.
Jason: Red Rabbit is a block from a strip club, across from Sex World, and has virtually nowhere to park…and yet I absolutely love going there.
Joy: It's a colorful neighborhood, for sure, but owner Luke Shimp knows how to read a neighborhood. Each of his three Red Cow restaurants—a gourmet burger concept—are well-suited to the area they serve. His new Red Rabbit builds on the "red" momentum by doing upscale casual dining with an Italian twist.
Jason: It's a good formula: reasonable prices, good wine and beer, and approachable food served with an elevated touch orchestrated by acclaimed chef Todd MacDonald. Before Red Rabbit, MacDonald earned his chops in New York and then returned to the Twin Cities and opened the short-lived Parella in Uptown.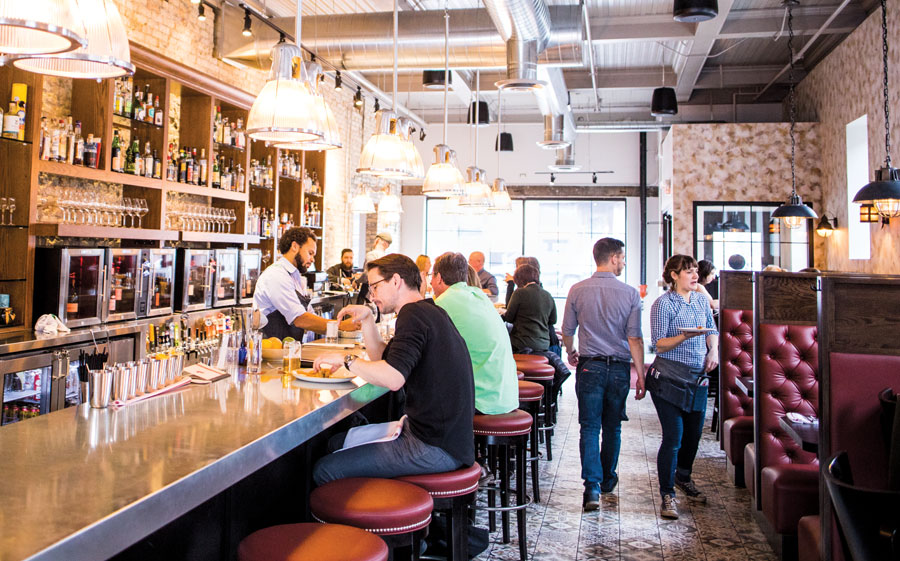 Red Rabbit interior
photos by tj turner
---
Joy: Red Rabbit's former auto shop home has been transformed: One side is a lively pub and the other a low-lit restaurant with a table for large groups near the back. Once you're seated, you're given an entire book of cocktails to choose from.
Jason: I really like the focus on Italian amaro cocktails. Amaro is a bitter before-dinner spirit and I'm a bitter during dinner kind of a guy.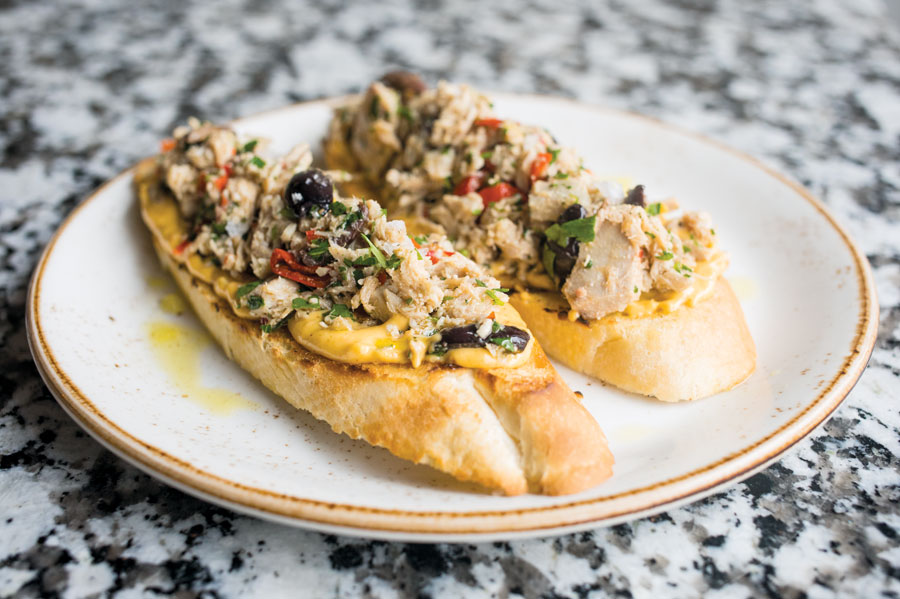 Tuna grilled toast
Joy: I loved the drinks and the appetizers. The toasts are a play on bruschetta and the tuna with olives offered a light, crusty first bite.
Jason: When Red Cow opened, a lot of people wondered if we needed another burger place. Turned out we did. The same question could be asked of Red Rabbit: Do we need another pizza place? Yes! Red Rabbit's crust is one of my favorites in town: thin, crispy edges and deep, yeasty flavor. I love the shaved fennel with house sausage, and the Yukon Gold, with potato, pancetta, fontina, and a runny egg, is like eating breakfast for dinner.
Joy: I adore that slightly fermented dough: It's got a wallop of flavor. But when I ordered the Yukon, our potatoes were undercooked hash browns that made for a sodden mess of that wonderful crust.
Jason: The wood-grilled oysters are a simple but decadent treatment with garlic, extra virgin olive oil, and Parmesan cheese. And then there's the $16 head of cauliflower that's definitely worthy of discussion. The first time I tried it, I loved the hint of bitterness from the turmeric and the rich, nutty pistachio mousse—it was roasted to the edge of burnt, but just shy. But on my second visit, the kitchen went over the edge into burnt city.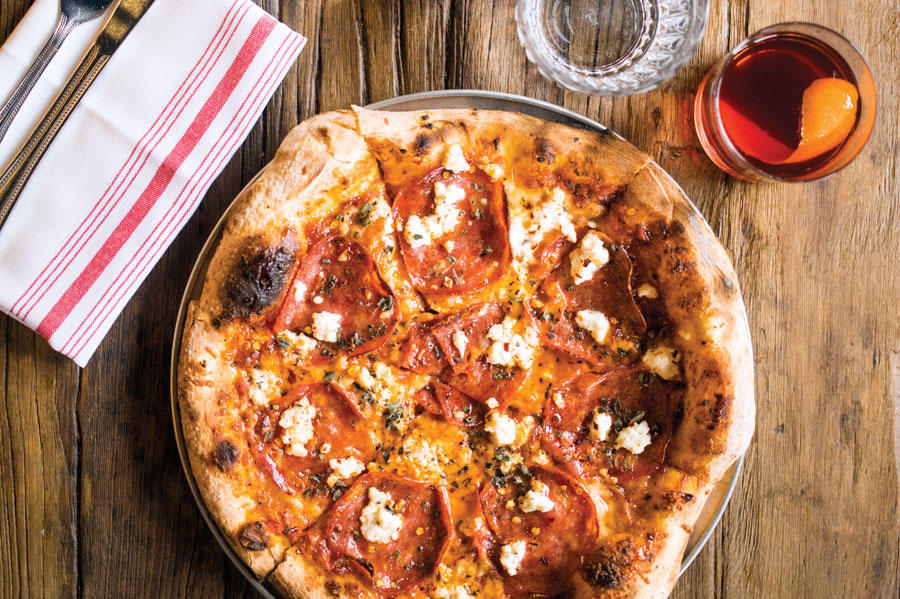 House sausage pizza
Joy: When properly cooked, it's a showstopping, delicious entrée that also happens to be vegan and gluten-free. I had mixed results with the pastas.
On one visit, the little pasta twists called gemelli were creamy comfort, and another, they were gluey, gloppy, and lacking salt.
Jason: Before Red Rabbit opened, the staff spent two weeks in training—unusual for a new restaurant—and it paid off. The crew knows the menu and understands the balance between being attentive and leaving diners alone.
Joy: I predict this place will be a home run for Twins fans looking for a fancier bite than what they'll find at the game.
---
Red Rabbit Quick Tips:
Special Wines: A Coravin wine-preservation system means you can try an amazing Barbaresco for $29 a glass rather than drop $112 for the bottle
Parking: It stinks. Just eight spots in a tiny lot by the patio; go with valet at night, otherwise look for surface lots on the north side of Washington
Pizza: Don't leave without trying it
---
This month's "Restaurant Rumble" pitted Red Cow's popular Italian spinoff Red Rabbit against authentic Chinese at Jun. Find out which restaurant Jason and Joy chose as the winner in the May 2017 issue of MnMo.
201 Washington Ave. N., Minneapolis, 612-767-8855, redrabbitmn.com