More than a century after the passing of the short-lived 18th amendment, which banned the production and sale of alcohol across the United States, it seems the country still can't shake its fascination with the dazzlingly rebellious tales of the 1920s Prohibition era. In the midst of what one could call a roaring '20s 2.0, today's partygoers are not unfamiliar with having to face lawful obstacles to their fun. When a nationwide lockdown ensued in 2020, the eerily strange feeling created by ghost-town-empty bars, pubs, and clubs once again returned. In a wildly different way, gathering and enjoying drinks once again felt dangerous and forbidden, a whole century later. It is no wonder the intoxicating idea of hidden speakeasy bars has resurged in popularity in the 2020s.  
While these speakeasies are no longer lawless, their secretive, clandestine nature creates the perfect atmosphere for an intimate cocktail with friends or significant others. This mingling of alcohol, exclusivity, and 1920s-style rebellion has been sweeping through the Twin Cities, with new and oftentimes secretive speakeasy bars popping up left and right.  
Search for their tell-tale signs such as flashing red lights in alleyways or whispered conversations about soft-launch openings—or use this list of Minnesota's must-see modern takes on seclusive Prohibition-style speakeasies.   
1. Billy After Dark (B.A.D.)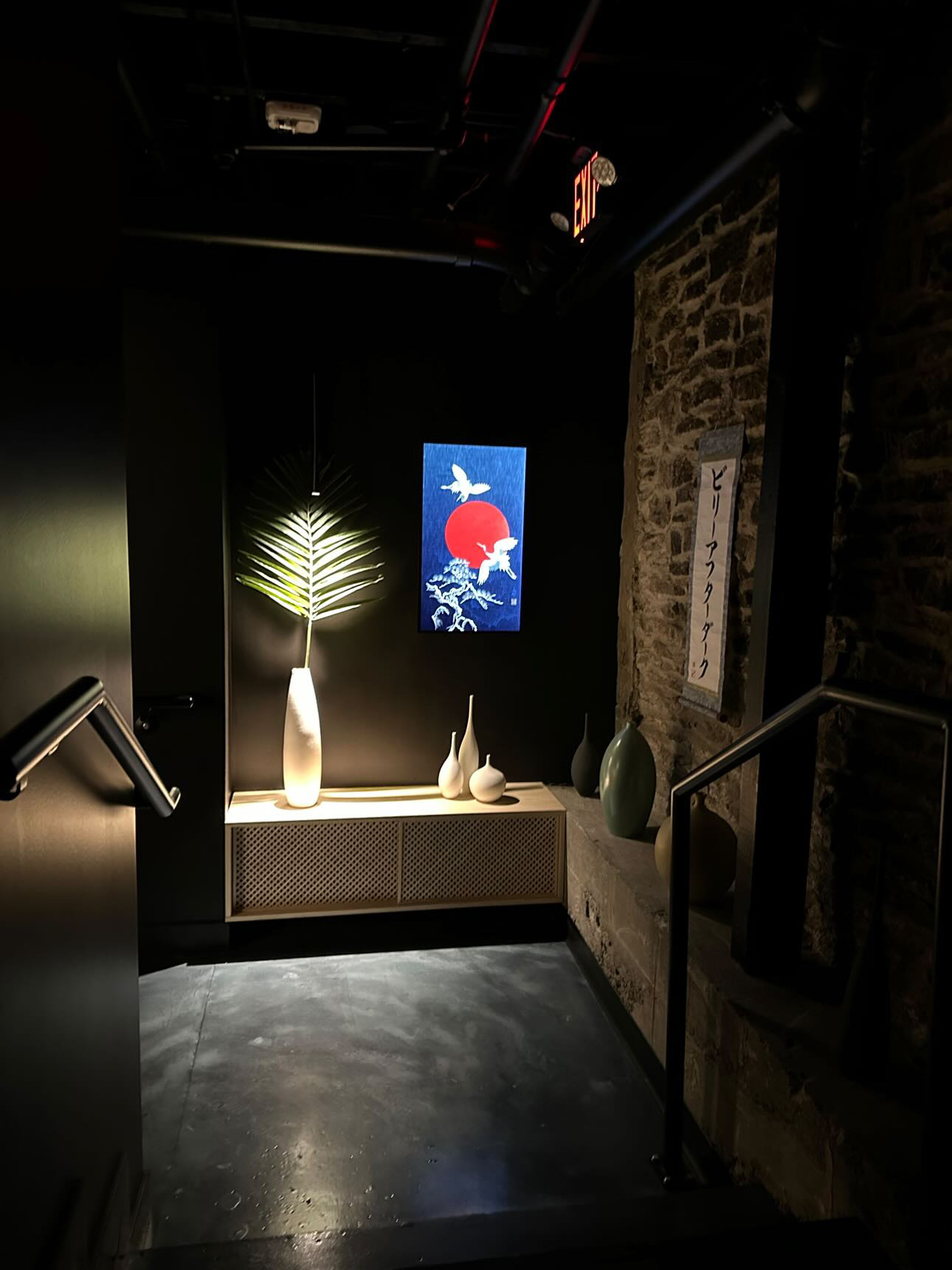 Already a North Loop hot spot, Billy's Sushi upgraded its customers' experience with the soft opening of an underground bar in October. While at first invite only, this swanky, upscale joint now has opened to the general public and is available for reservations through a deceptive website that will at first make it appear your computer has contracted a virus.  Once admitted, you will quite literally slip into darkness, as you descend the staircase into an elegant room enclosed by stone walls lined with birch trees. Gaze up to glimpse the occasional shooting star, as the dark ceiling is flecked with constellations. Already notorious for attracting out-of-town celebrities and A-listers with his top-tier sushi, Chef Billy Tserenbat certainly knew what he was doing with this glamorous addition to an already local favorite.  
2. Cobble Social House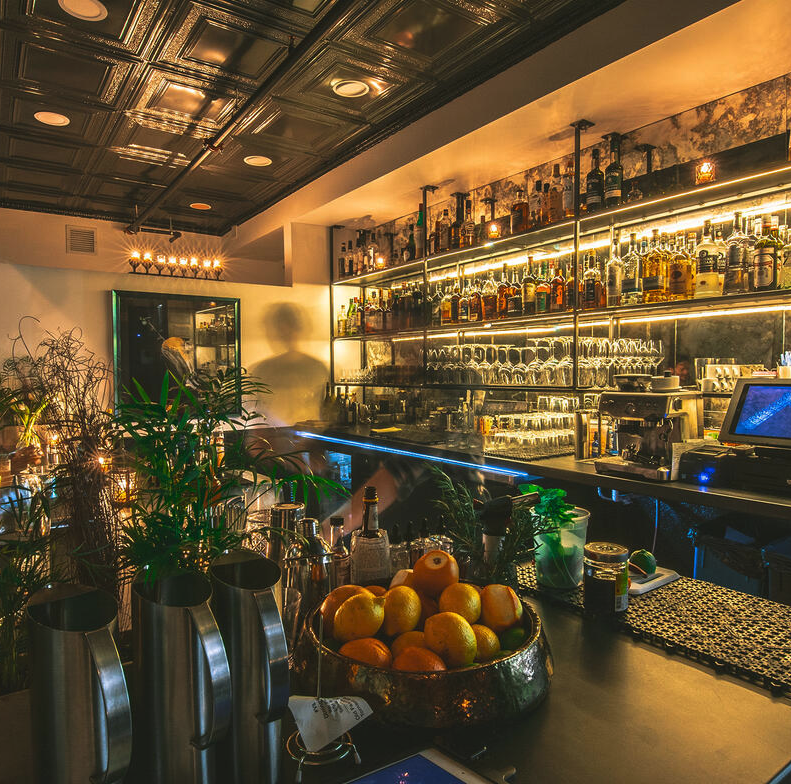 Many are familiar with Minneapolis's historic Monte Carlo restaurant, but few may be aware the 1906 landmark, established 14 years before the actual Prohibition, is now reliving its early days with a stylish speakeasy add-on of its own. Walk directly across the Monte Carlo parking lot and search for the signifying golden eye painted on the dark brick building. The artful joint serves up specialty cocktails, hand-rolled sushi, and a dim-lit, cozy atmosphere that is perfect for an after-hours nibble or drink. Something unique about Cobble Social House is that all of the art, sculptures, and artifacts on display across the bar are up for sale. Patrons can sip, socialize, and shop as they gaze the eclectic collection of interesting and eye-popping decor, making this spot more than just a bar, restaurant, or gallery, but truly a combination of the three: a social house.  
3. The Velveteen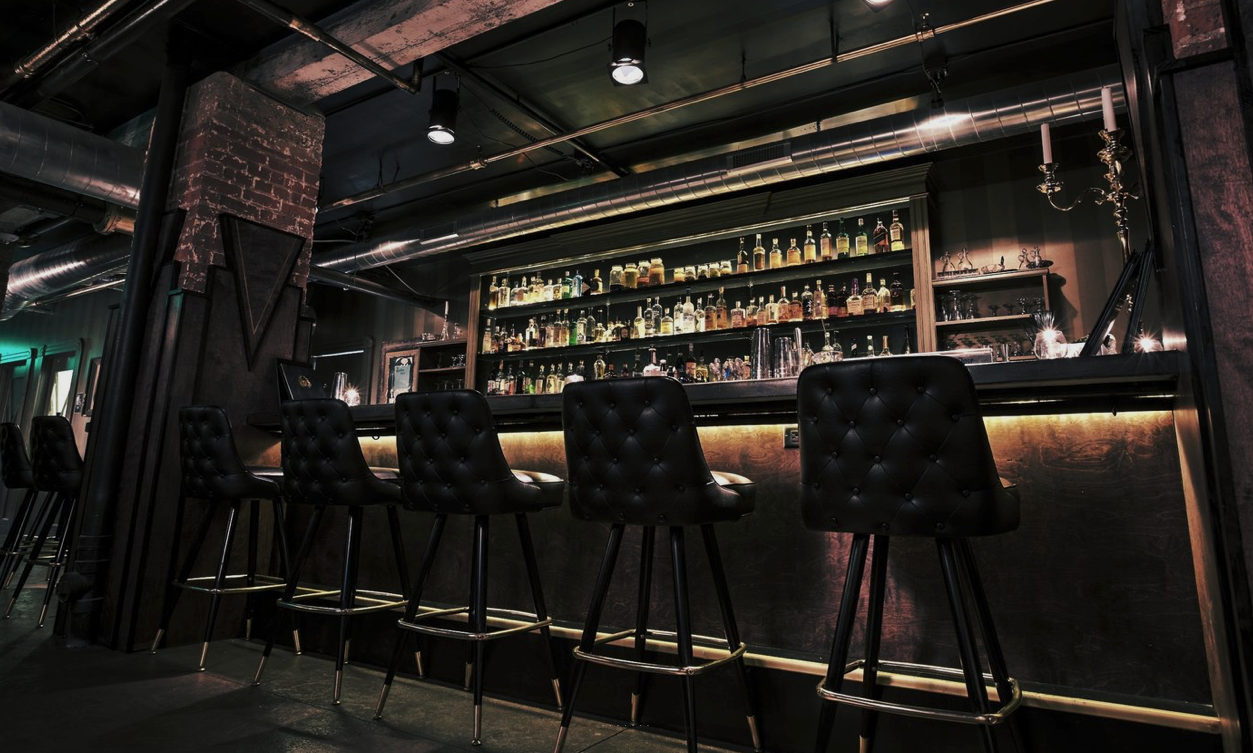 The classic 1920s children's book is given a whole new life at this underground Stillwater joint. To find it, one must simply "follow the Rabbit." Or at least, those are the cryptic words you'll see etched into the concrete just before you arrive at the unmarked building's entrance. Located in the historic warehouse just a block off Stillwater's Main Street, the plain exterior is a deceptive façade to what you will find inside. Once you've descended the spiral staircase "into the rabbit hole," you will be greeted by the hum of 1920s tunes from a Victrola speaker, crystal chandeliers, cozy velvet plush booths, and giant barrels of liquor lining the rustic stone walls. To step into the Velveteen is to be truly convinced you are sipping cocktails among the law–defying flappers and bootleggers of the Prohibition era.
4. Sockdollager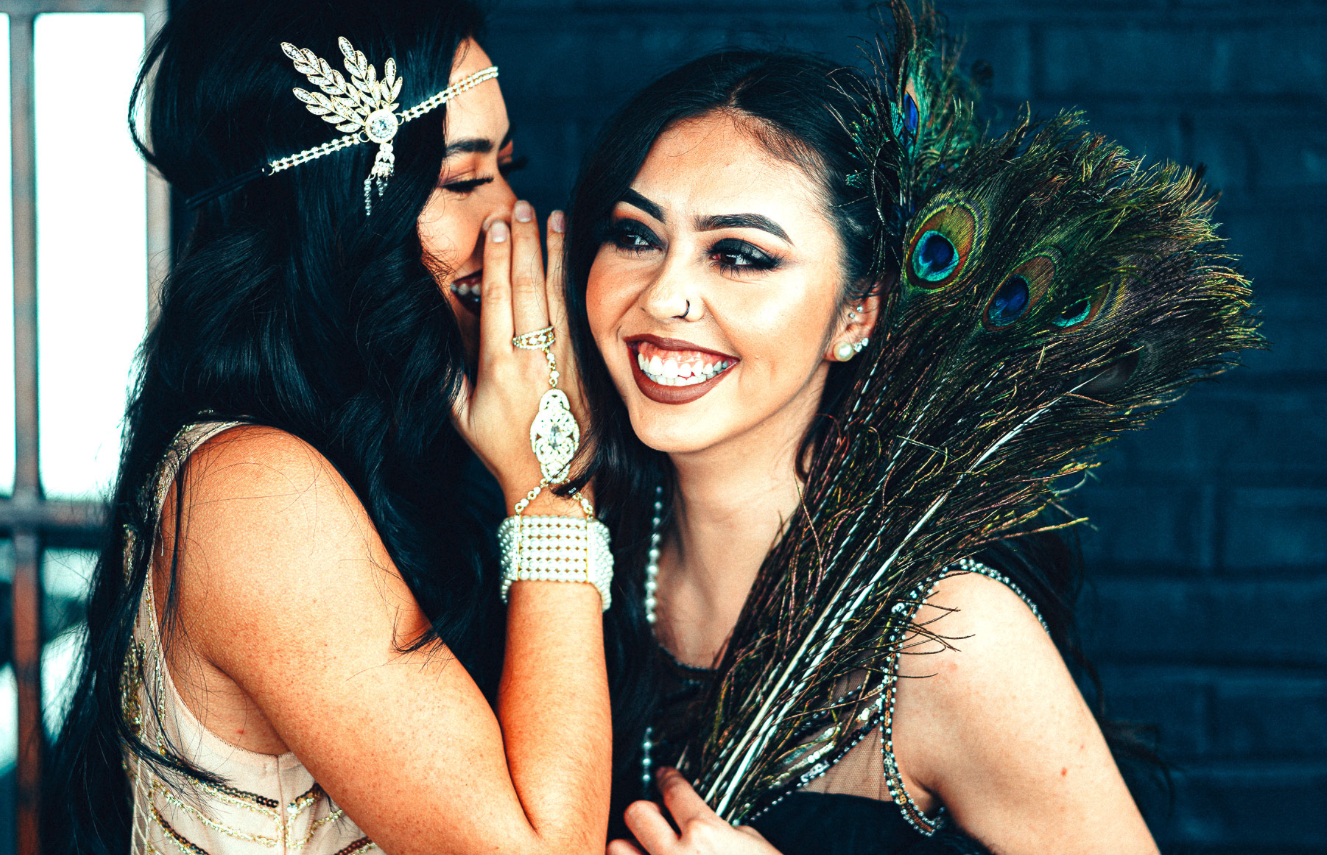 Located in the back of Chanhassen's Tequila Butcher, this seclusive, whisky-crazed bar invites you to travel back in time and "party like Gatsby." To find it, make your way to the back of Tequila Butcher, and search for the old-fashioned phone booth. Once inside, part the dark velvet curtains and step into a different world, where you must steal your whisky sips in secret. The menu offers rotational seasonal cocktails as well as classics, but the true star of the show is the whisky selection, with over 500 brands to choose from, including a bonus reserve collection for members of the locale's Best Damn Whisky Club.   
5. Basement Bar at Sooki & Mimi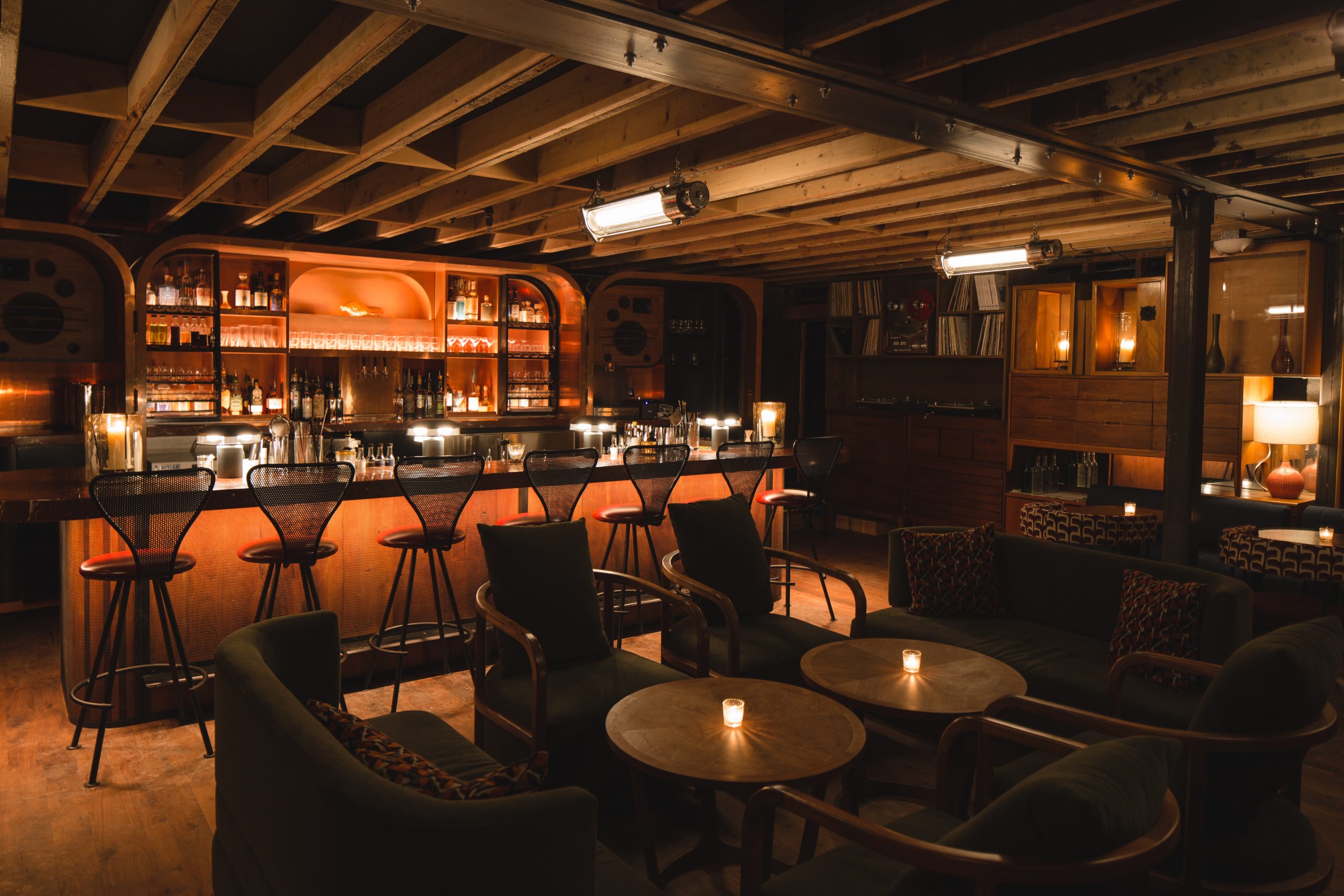 True to its name, this 1970s inspired speakeasy can be found in the basement of Uptown's Sooki & Mimi. Slip below the restaurant post-meal or arrive through the back alley off 31st Street. If the red light above the door is flashing, you will know it is open for business. Modeled to resemble a '70s rec room, sway to the smooth analog sounds of the decade's best melodies on vinyl as you explore the list of cocktails. While not Prohibition-era themed, this cozy, withdrawn space mimics the thrilling element of sipping drinks in intimate privacy.   
6. Volstead's Emporium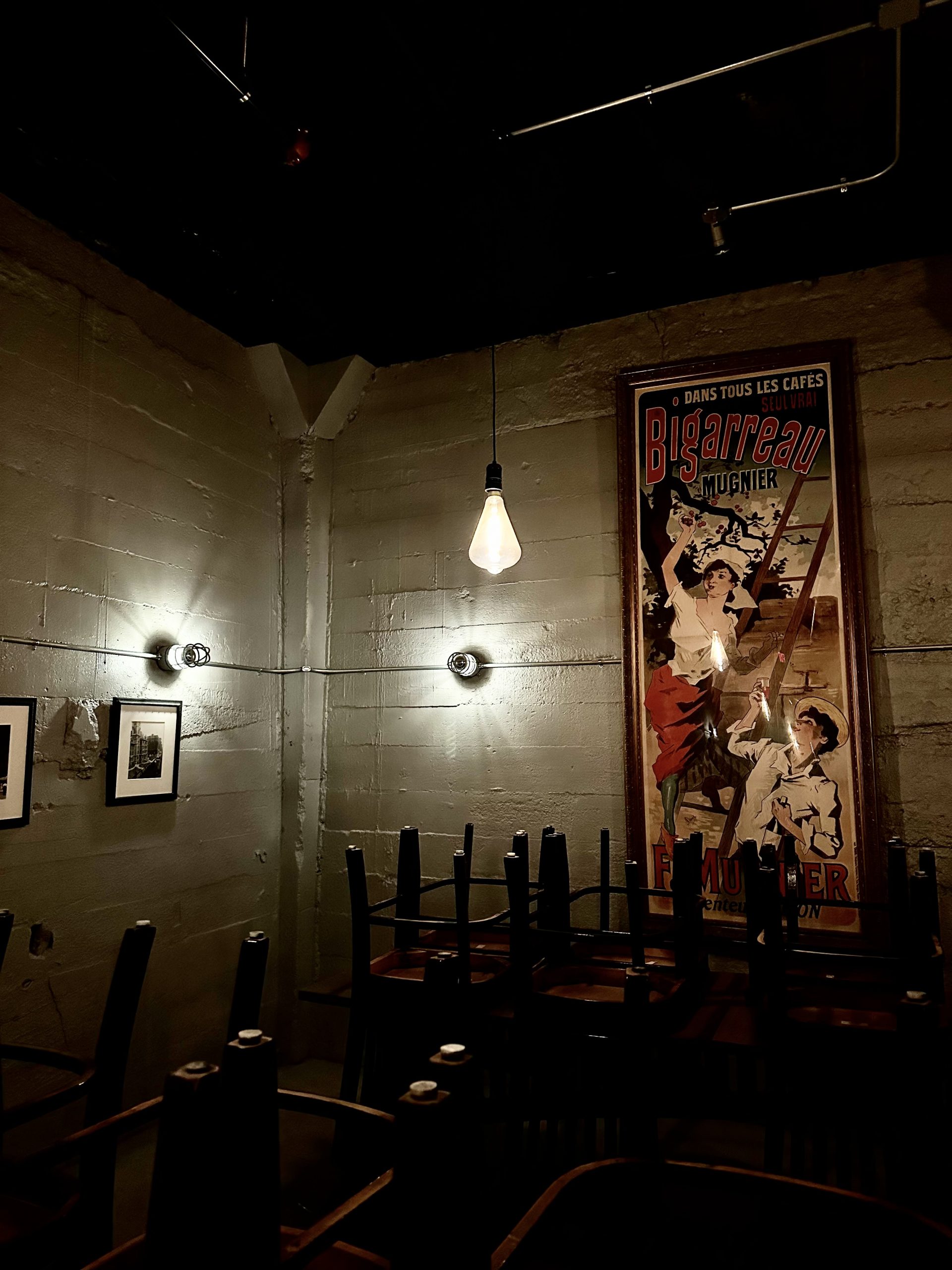 Volstead's Emporium, named for Andrew Volstead—one of the primary authors of the legislation enforcing Prohibition—is a dim-lit jazz bar hidden in Uptown Minneapolis. Located in an ambiguous-looking unnamed building, you may need to work a little to find your way inside. Slip into the alley behind Up-Down to locate the back door. Once again, if the red light above the back door is flashing, it is then and only then you can hit the buzzer for admittance. The interior offers a shadowy and sequestered cocktail experience, with red velvet curtains hanging over the entrance of each booth, offering readily accessible hiding spots for those seeking some recluse. The unfinished stone walls and wooden barstools mimic the experience of a real Prohibition-era speakeasy, which was typically not a 5-star, glamorous joint. Drop by on weekends to enjoy live jazz along with your specialty crafted cocktails.  
7. Back Bar at Young Joni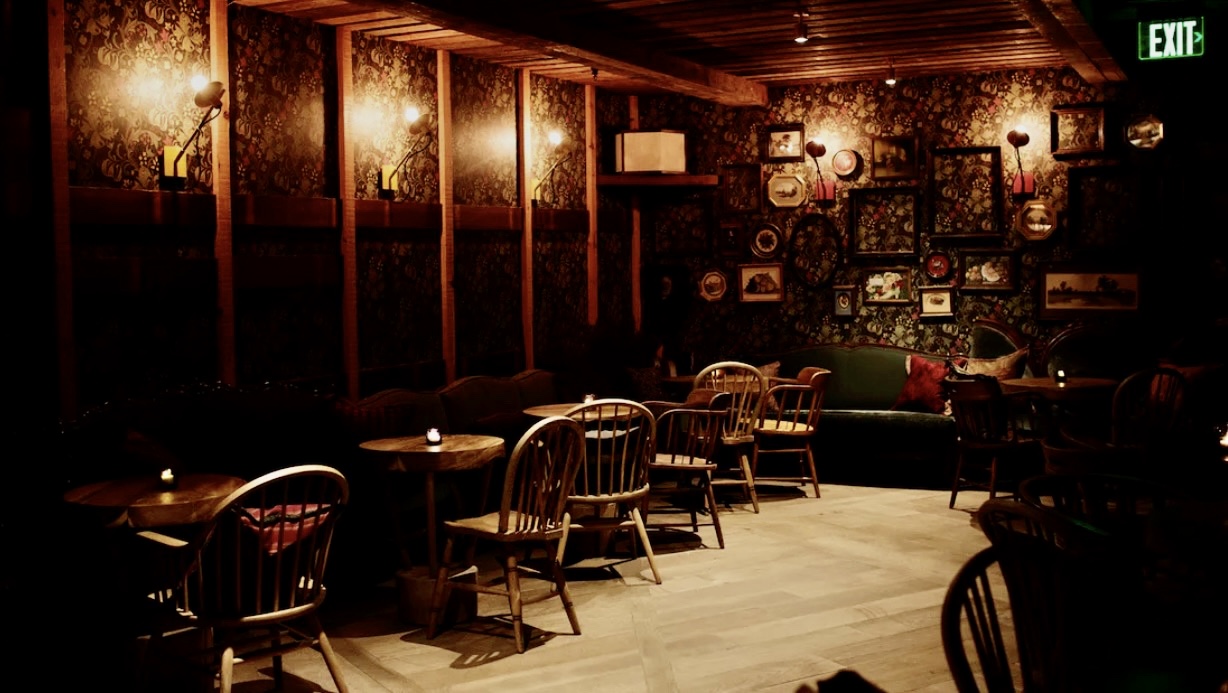 Find the entrance to this bar disguised at the back of Chef Ann Kim's newest Northeast gem, Young Joni. Be on the lookout for the ominous strip of red light that occasionally paints the back alley between Young Joni and Dangerous Man Brewing Co., signifying the Back Bar is open for business. Not unlike its restaurant counterpart, the Back Bar at Young Joni serves up both a delightfully imaginative atmosphere and cocktail menu. On its current menu, each drink is inspired by a popular television series, named for not only the show's title but also a specific episode within the show. Sip on your "The Office, S3, E25," as you admire the surrounding all-encompassing, grandmother-chic floral wallpaper. Lounge on one of the emerald green, velvet–draped sofas and, if you're hungry, enjoy a slice of pizza from award-winning Chef Anne Kim.  
8. The Mudd Room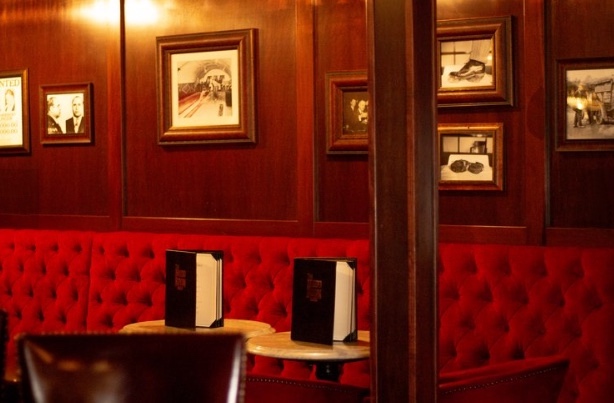 Situated below Lucky's 13 Pub in Mendota, a trip underground to the the Mudd Room can start with a quick phone call first for fun. Find the staircase at the back of Lucky's, which will have a vintage phone rested at the top. Pick it up and wait for instructions from underground. Or just walk down the back steps or from the sidewalk to check out the space. The lively speakeasy offers craft cocktails, a wide selection of spirits, and a tapas-inspired bites menu. The red leather bar seats, chestnut wood interior, and gold-plated ceilings set the Gatsby-esque tone for a surreptitious night below the streets. The true centerpiece is the glistening stage at the back of the space, with red velvet curtains drawn, awaiting the next live performance. Find everything from jazz to country and soul to funk performed live at the Mudd Room, Thursdays through Saturdays.  
Whether you are craving a late-night bite, a twirl on the dance floor, a fruity cocktail, or something a little stronger, all the best indulgences feel more thrilling in secret. Pop into one of these imaginative joints to live out your Gatsby fantasies—that is, if you can find them, of course.