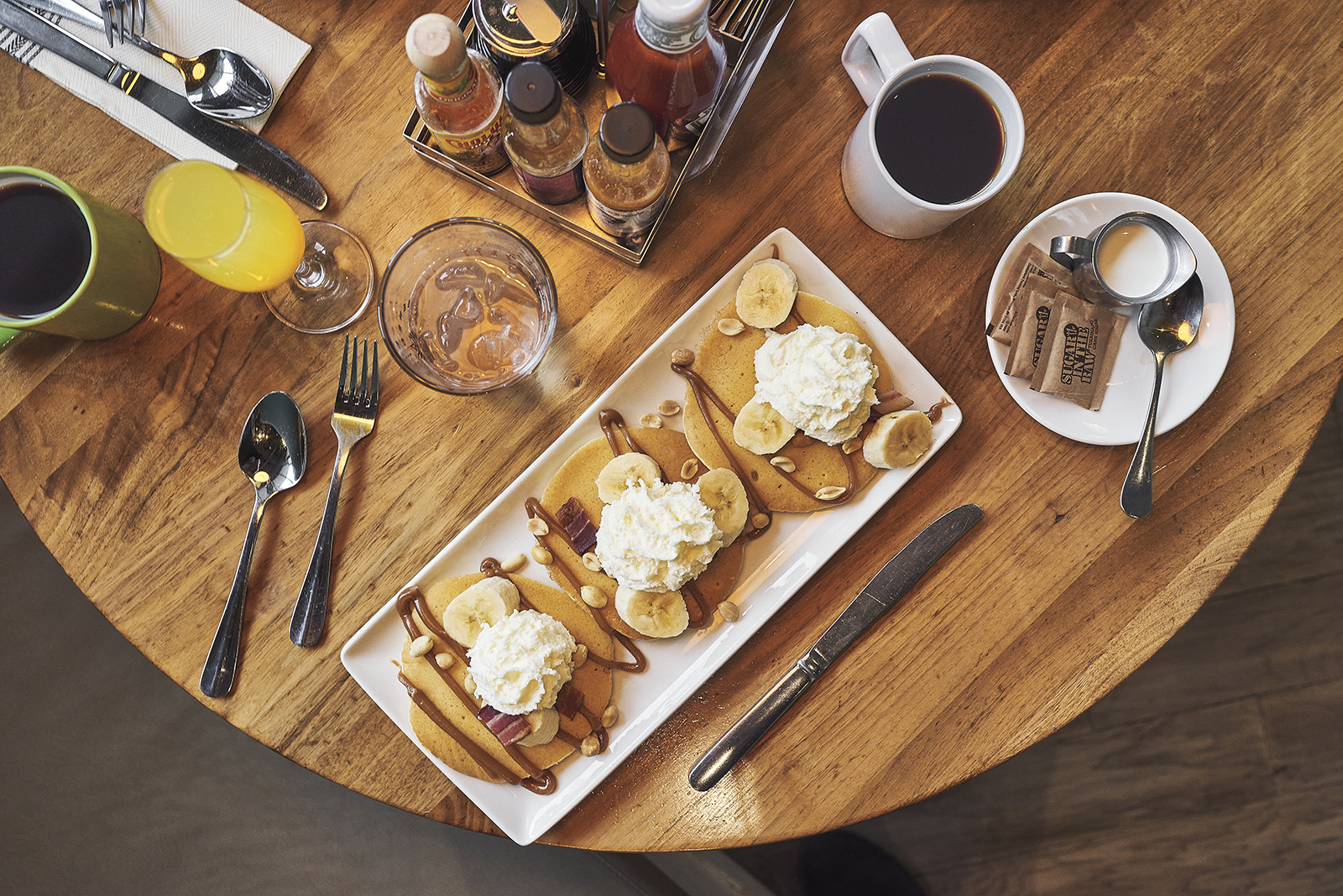 In a time of massive uncertainty when it comes to dining out, this much is certain: Minnesota loves brunch. And restaurants have truly evolved beyond pancakes, scrambled eggs, and the occasional chilaquiles. Not that we don't still love our pancakes; we just love them with attitude. See: Kalsada, the Filipino restaurant in St. Paul crafting them from purple yams!
I am a reformed brunch skeptic after years of fighting the trend. I don't need an excuse to day drink, I don't like overcooked eggs, and I don't like restaurants that deviate from the flavors and mission just to extract the large profit margins that come on Saturday and Sunday mornings. But restaurants have evolved and improved by staying true to their ethos and flavors while satiating people's insatiable and inexplicable desire for mimosas.
It's a trend that crosses generations: from the Gen Z TikTokers to millennial Instagrammers to grandma and grandpa on Facebook. Brunch is here to say, and thankfully, from a quality standpoint, it's better than ever.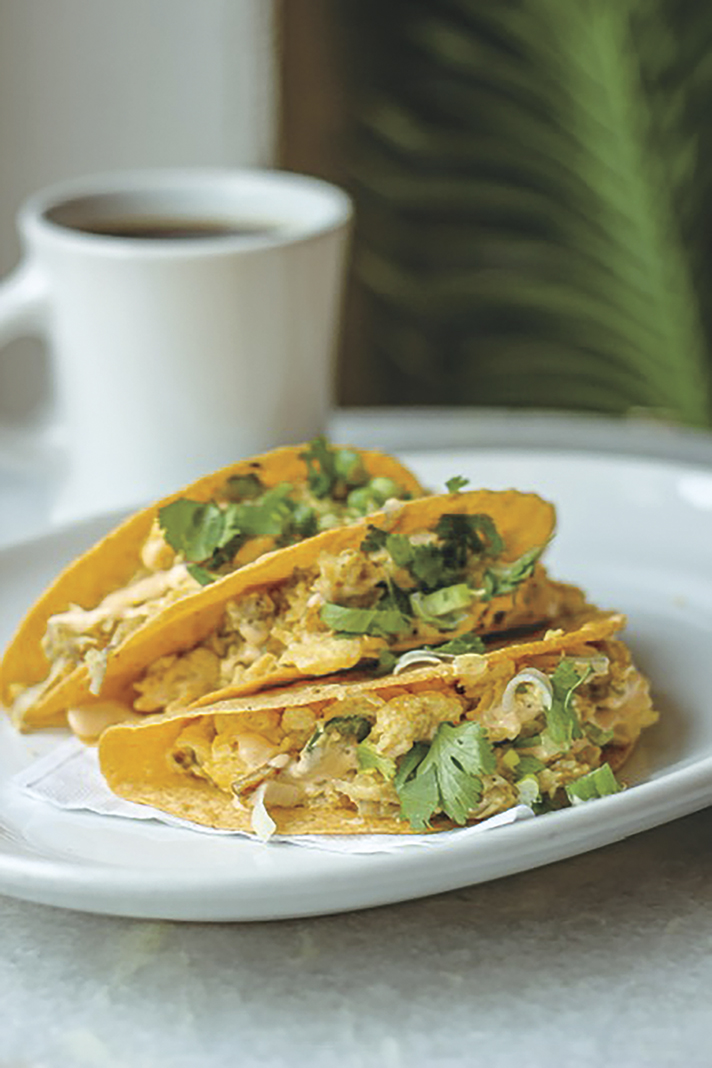 GEN Z
My choice: NOLO's Kitchen & Bar
For Gen Z, the North Loop is what Uptown was in the 1980s and '90s. It's where the young go to play and post aspirational Be Real pics, and nobody does it better than NOLO's Kitchen & Bar. It has a beautiful space and excellent food, including a gluten-free chipotle sweet potato hash, crunchy breakfast tacos, and yes, there's avocado toast (with roasted red peppers)—although I guess that's supposed to be a millennial thing. In the summer, enjoy it on the rooftop. 515 N. Washington Ave., Minneapolis; 612-800-6033; noloskitchen.com
Churchill St., 4606 Churchill St., Shoreview; 612-466-2596; churchillst.com
The Copper Hen Cakery + Kitchen, 2515 Nicollet Ave., Minneapolis; 612-872-2221; copperhenkitchen.com
The Freehouse, 701 N. Washington Ave., Unit 101, Minneapolis; 612-339-7011; freehousempls.com
Union Rooftop Drag Brunch, 731 Hennepin Ave., Minneapolis; 612-455-6690; unionmpls.com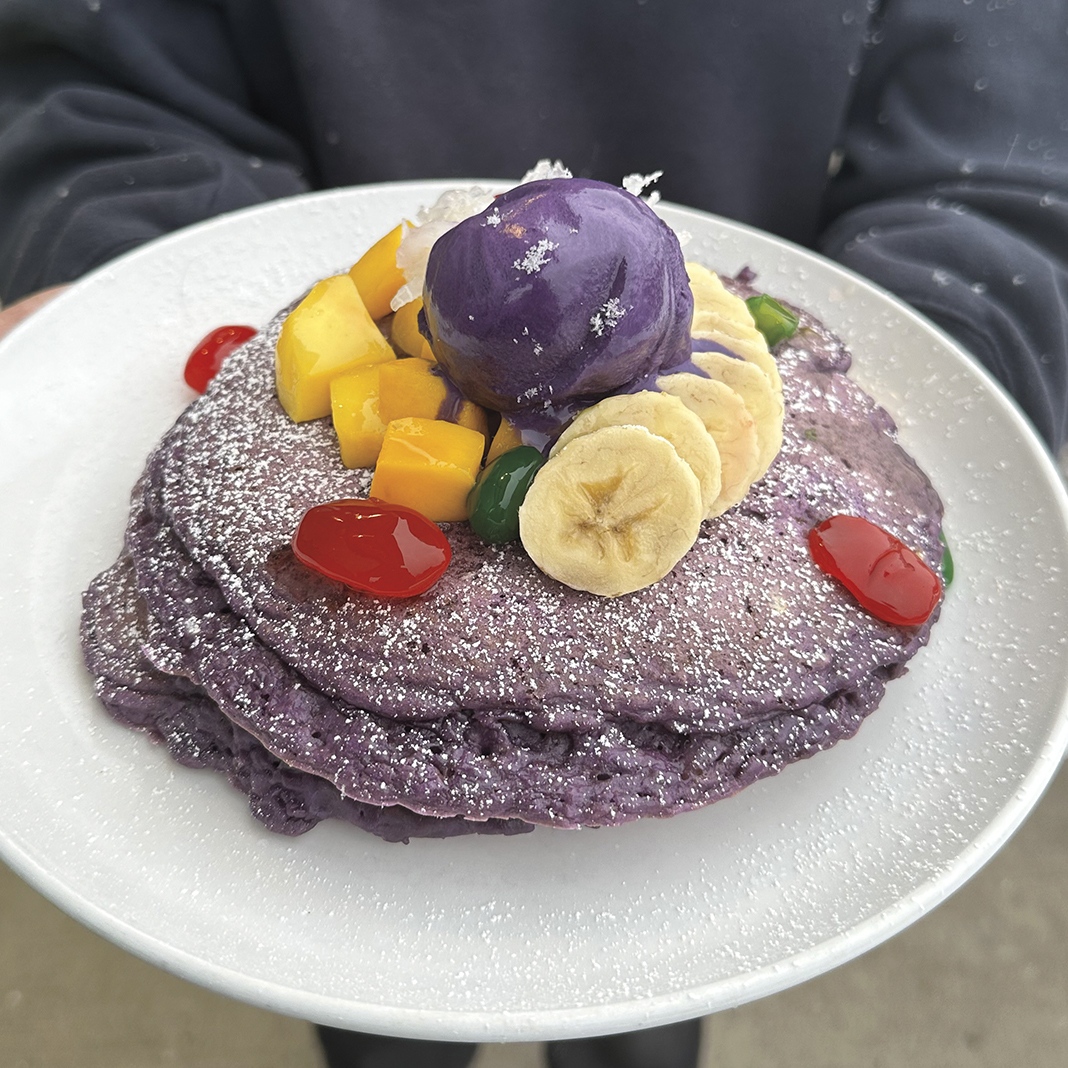 MILLENNIALS
My choice: Kalsada
There is something magical about the "Skol!"-purple ube pancakes here. They are impossibly fluffy and creamy thanks to purple yams, served with mango, dragon fruit, and a coconut jelly called macapuno. If you're not wearing mom jeans, taking a picture of this with your baby in her Nuna Mixx Next stroller, are you even a millennial? Get the sampler, too, to enjoy a perfect Filipino lumpia along with a steak skewer and cured pork. 1668 Selby Ave., St. Paul; 651-340-0496; kalsada-stpaul.com
Hope Breakfast Bar, 5377 W. 16th St., St. Louis Park; 763-338-9810; hopebreakfast.com
The Kenwood (banana bread melts in your mouth), 2115 W. 21st St., Minneapolis; 612-377-3695; thekenwoodrestaurant.com
Little Tijuana , 17 E. 26th St., Minneapolis; 612-315-3245; littletijuanampls.com
The Lynhall, 2640 Lyndale Ave. S., Minneapolis; 612-870-2640; thelynhall.com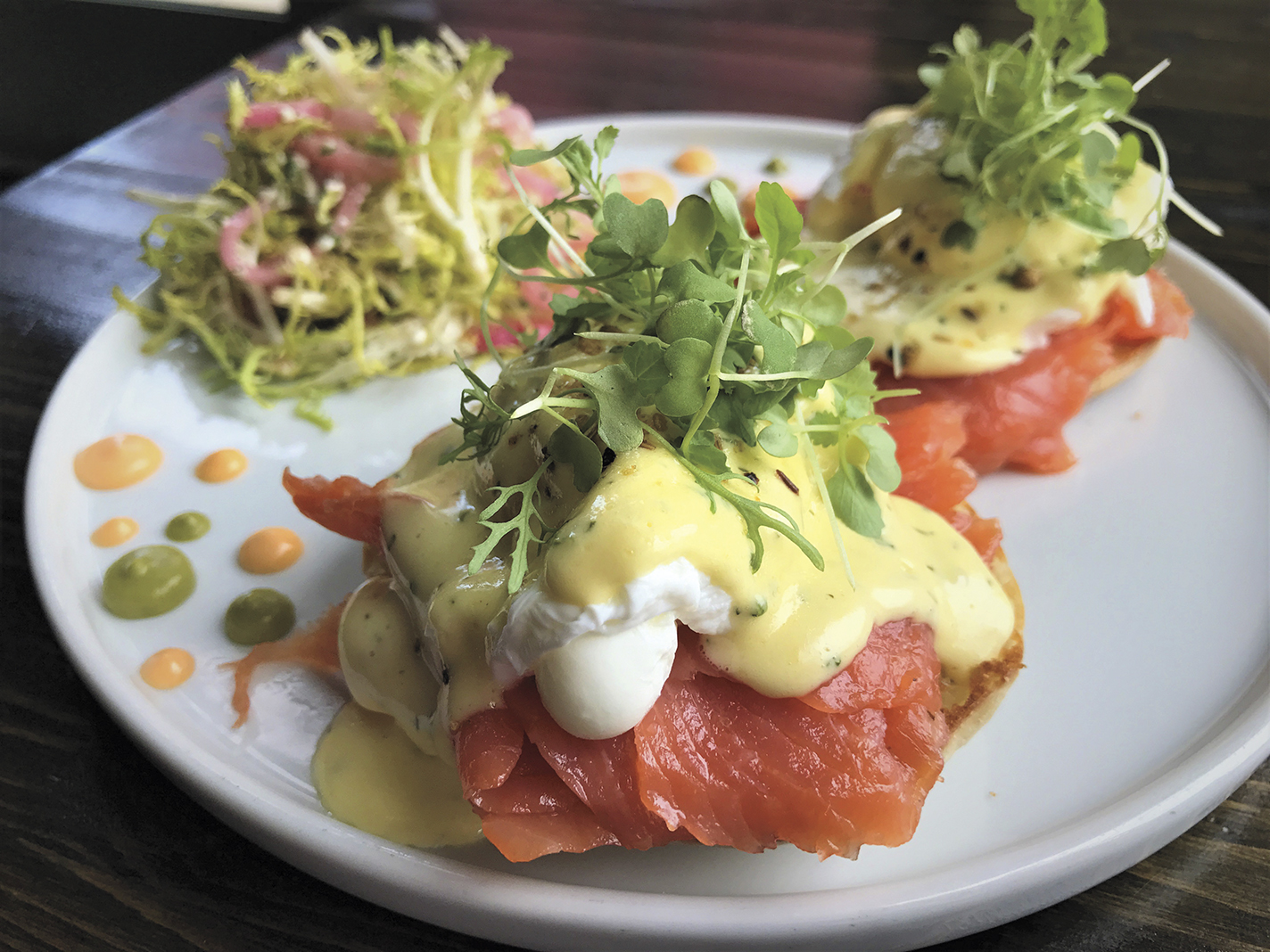 GEN X
My choice: Tongue in Cheek
Tongue in Cheek may be one of our most underrated restaurants, and as a card-carrying member of Gen X, I know there's nothing we like better than talking up an underrated place. This East Side St. Paul gem does a fantastic brunch in a great environment. Don't miss their takes on eggs Benedict. I like the cold smoked salmon with avocado. They make a great breakfast biscuit sandwich, too, and the farmer's omelet changes with the seasons. With great breakfast cocktails, brunch is served every day they're open. 989 Payne Ave., St. Paul; 651-888-6148; tongueincheek.biz
Hola Arepa, 3501 Nicollet Ave., Minneapolis; 612-345-5583; holaarepa.com
Mandarin Kitchen Dim Sum, 8766 Lyndale Ave. S., Bloomington; 952-884-5356; mandarinkitchenmn.com
Saint Dinette, 261 E. Fifth St., St. Paul; 651-800-1415; saintdinette.com
Spoon and Stable, 211 N. First St., Minneapolis; 612-224-9850; spoonandstable.com
Zumbro, 2803 W. 43rd St., Minneapolis; 612-920-3606; zumbrocafe.com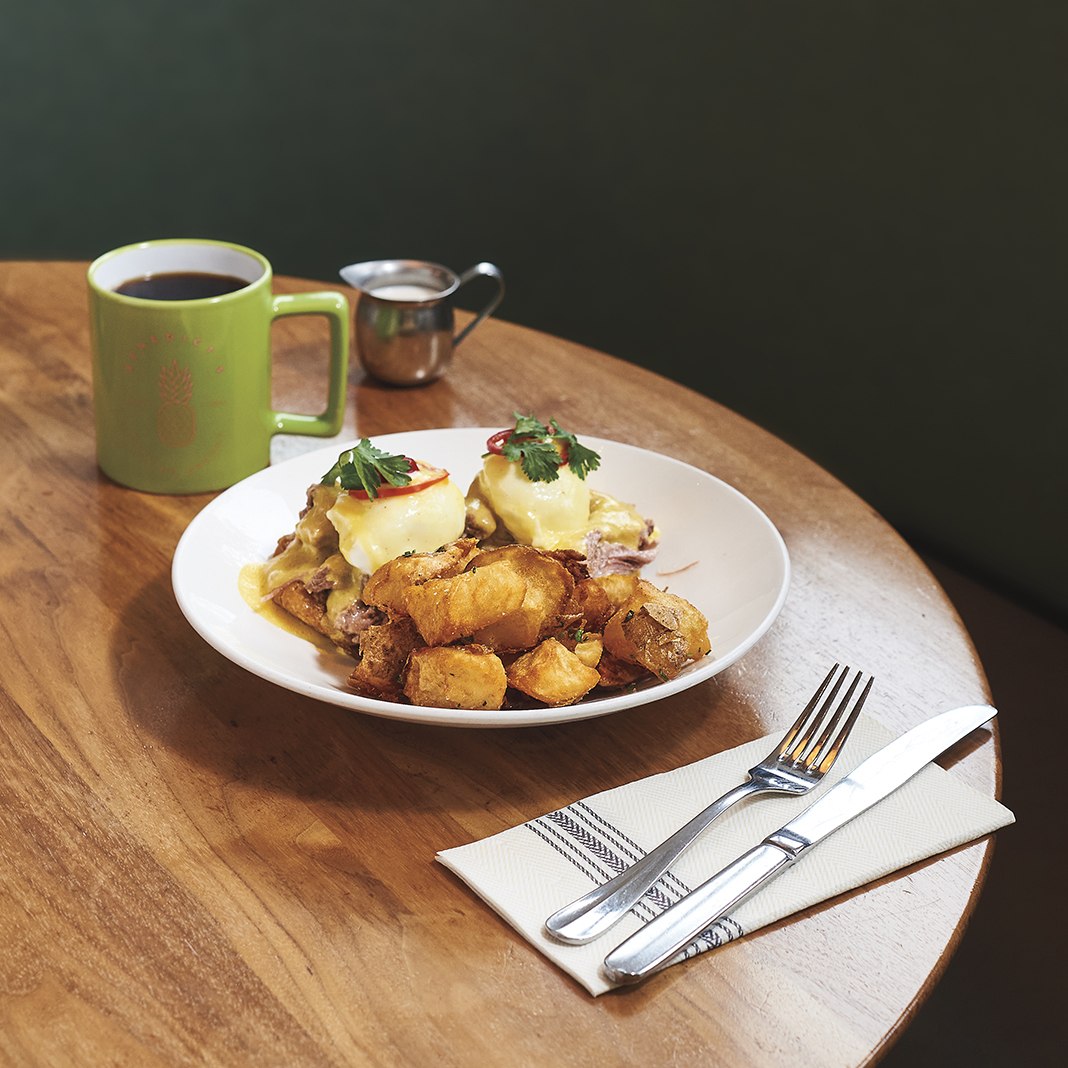 BOOMER
My choice: Benedict's
The place to be in Wayzata (and now Rochester, too), Benedict's is light, bright, and the team is cheery. I love the Cubano Benedict on a cornmeal arepa, but consider ordering a pre-cake [define]. We like to share the Elvis pancakes, with peanut butter and banana (thank you very much). In true brunch fashion, you can get a BLT or a cheeseburger, too. They have happy hour from 1 to 3 p.m., because even Boomers need a nudge to day drink on a Wednesday. 845 Lake St. E., Wayzata; 952-923-1903; benedictswayzata.com; 10 E. Center St., second floor, Rochester; 507-361-1208; benedictsrochester.com
Cov, 3155 Galleria, Edina; 952-999-4011; covedina.com

Hell's Kitchen, 80 S. Ninth St., Minneapolis; 612-332-4700; hellskitcheninc.com
Colossal Cafe, 1340 Grand Ave., St. Paul; 651-414-0543; colossalcafe.com
Leader, 133-135 Main St. S., Cambridge; 763-689-5600; leadermn.com
Mara, 245 Hennepin Ave., Minneapolis; 612-895-5709; mararestaurantandbar.com
MULTI-GENERATIONAL
The Butcher's Tale, 1121 Hennepin Ave., Minneapolis; 612-236-4075; butcherstale.com (favorites: smoked prime brisket, steak and eggs, Arizona omelet)
Revival, 525 Selby Ave., St. Paul; 651-340-2355; revivalrestaurants.com
Surly, 520 Malcolm Ave. SE, Minneapolis; 763-999-4040; surlybrewing.com (favorites: the avocado Benedict and chorizo burrito)
StepChild, 24 University Ave. NE, Minneapolis; 612-354-7409; stepchld.com (best pancakes I've ever had)Giulia, 215 S. Fourth St., Minneapolis; 612-215-5450; dinegiulia.com (favorites: the breakfast pizza and the soft scrambled eggs with mushroom, aka the pane toastado)
Facebook Comments