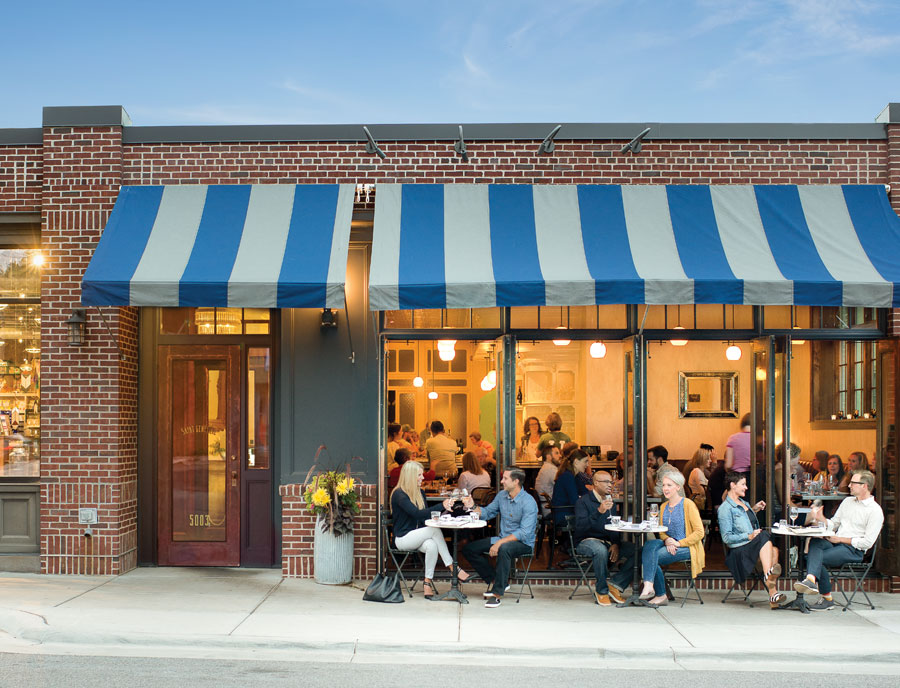 You may not be able to live in eight neighborhoods (Excelsior, Linden Hills, Downtown East, Robbinsdale, Lynnhurst, West Seventh, Woodbury and Payne-Phalen) at once, but it's fun to pretend. Use this guide to the metro's most dynamic communities to feel like a local for a day. From Excelsior to Woodbury, from Linden Hills to West Seventh, we've found the best places to eat, shop, and play in these fast-changing 'hoods.
Excelsior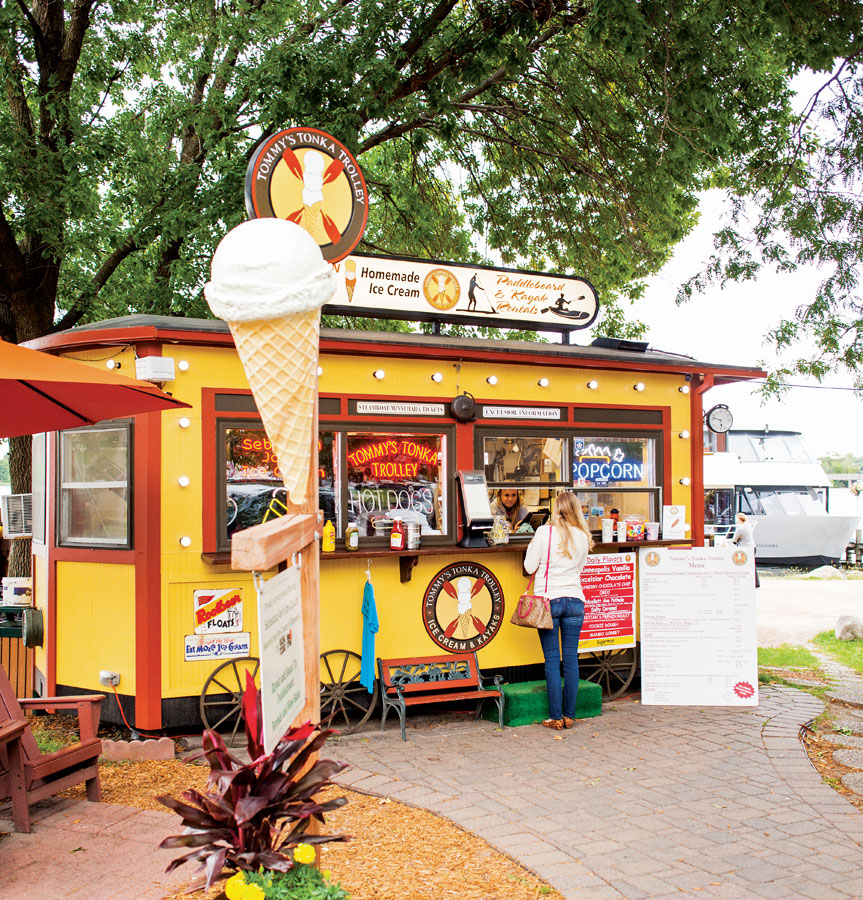 In bygone days, Excelsior was home to grand hotels and an amusement park nestling the shores of Lake Minnetonka. Today, it's a (relatively) bustling downtown amidst a string of homey communities. Excelsior has a time-stands-still dreaminess to its Victorian homes, brick commercial district, and well-kept waterfront. Locals know it as a place few want to leave, offering a white-picket-fence lifestyle just a quick freeway jaunt from skyscrapers and skyways (though it feels like a hundred miles away, in spirit, at least).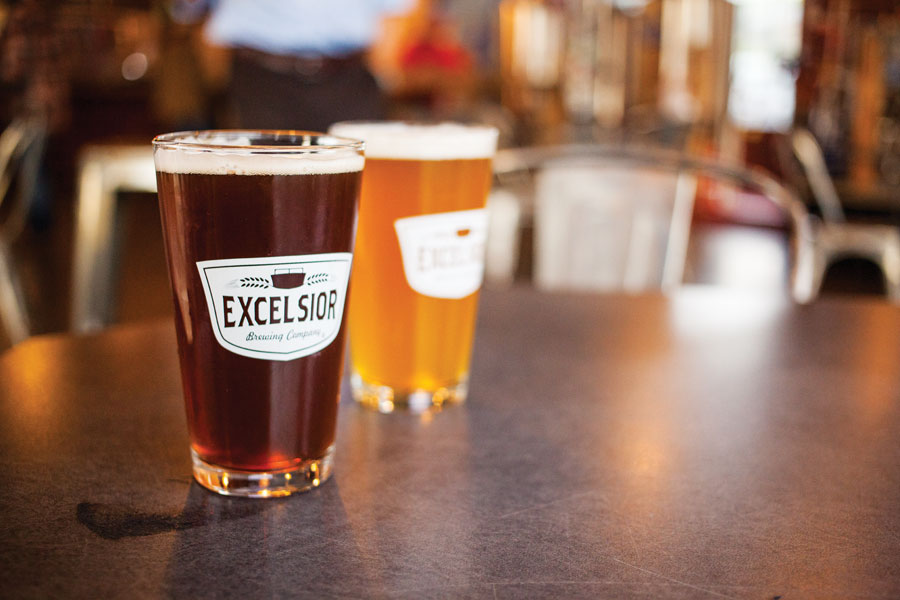 The Classics
On Water Street, Jake O'Connor's Public House is a local oasis for shepherd's pie or fish and chips. Equally welcoming, the 318 Café transforms into a low-key live music venue in the evening. Both are casual refueling stops, especially for those biking in via the Lake Minnetonka LRT Regional Trail. Also refreshing: a trip to the swimming beach at Excelsior Commons (if you forgot your suit, grab a new one at Big Island Swim & Surf Company). Follow your dip with a cone at the old-timey Licks Unlimited or homemade frozen-custard shop, Adele's (check out their online calendar for the flavor of the day, from salted nut roll to grasshopper pie). If the weather's lousy, there's always browsing at the classic indie Excelsior Bay Books, with a helpful staff and a well-curated selection.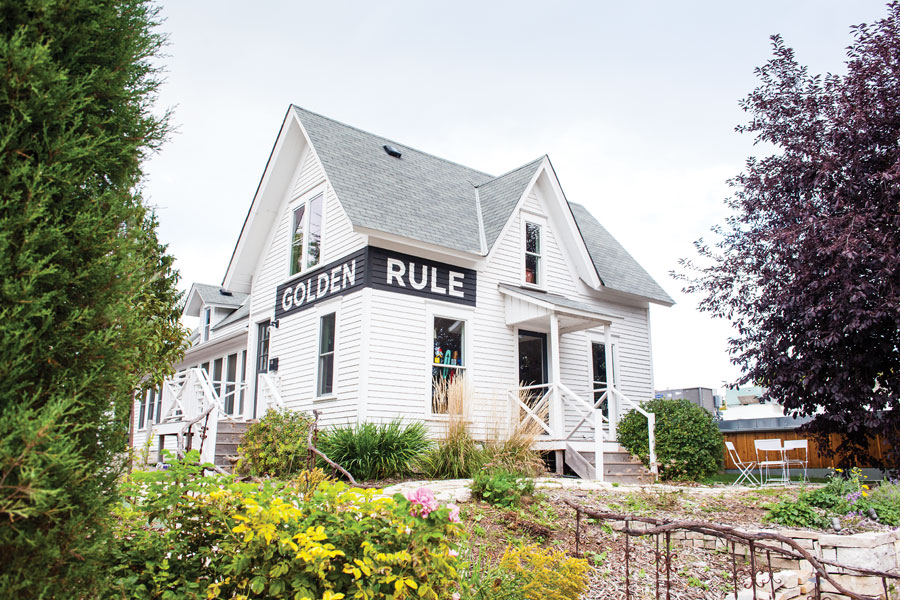 New Arrivals
Excelsior is home to several longtime beloved boutiques, including the female-focused Ooh La La, and a wave of newcomers has established it as a fashion and design hotspot—it's already being dubbed the North Loop of the western suburbs. For clothing, new locally owned shops include women's fashion chain Primp, hip streetwear shop Buck + Fir, and J. Novachis menswear. They're joined by several other indies—the Sitting Room, Golden Rule Collective, and Gray Home + Lifestyle—that feature a well-chosen selection of home goods and much more. Downtown's dining scene is expanding, too, with Coalition (from burgers to coriander-glazed scallops) and the Suburban (a little more casual, from burgers to specialty hot dogs). For craft beer, Excelsior Brewing's busy taproom pours an easy-drinking blond ale named after Lake Minnetonka's famed Big Island.
By The Numbers
Median Home Value: $397,000
Median Monthly Rent: $2,155
New Households (moved in 2010 or later): 49%
Why Excelsior?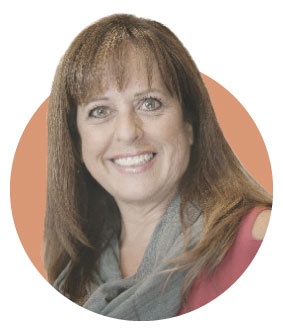 "It's definitely about community here—how it comes together and supports the retail as well as the restaurants. I've been in the area for 20 years. Excelsior has so much small-town charm, and everyone is here if you need support—both as far as the businesses as well as the people who live here."
Linden Hills
Linden Hills tucks into a pocket of southwest Minneapolis bordered by greenspace: Lakes Harriet and Calhoun, a cemetery, and a country club. Its name alludes to the neighborhood's gently rolling, tree-lined streets, and suits the charming feel of its small-but-thriving "downtown." Demand for residential real estate has spurred new development, including a soon-to-open ultra-luxe apartment tower, yet Linden Hills has largely retained its quaint character. Refurbished gems include an old fire station reborn as a restaurant (with fire pole still intact) and a vintage trolley, available for rides May through September.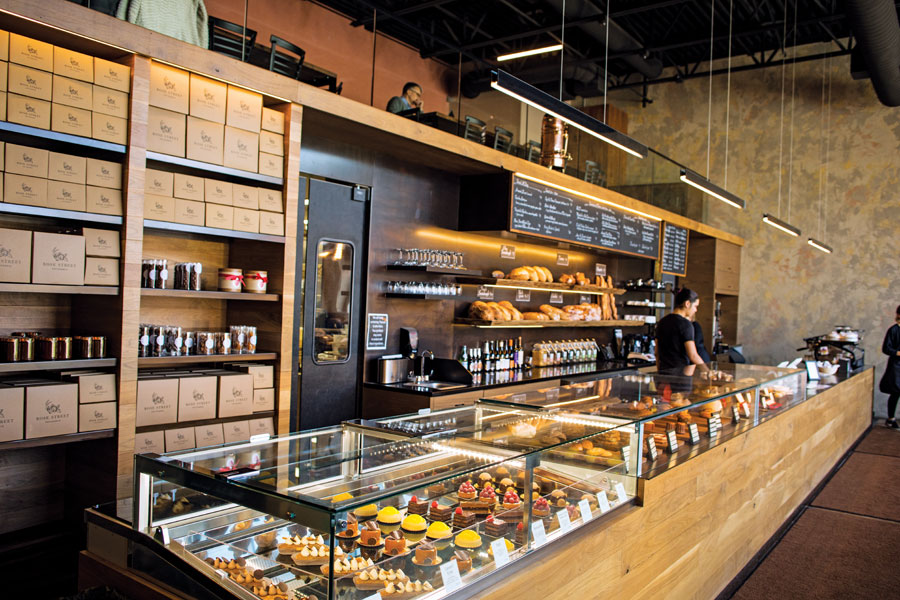 The Classics
Linden Hills' Upton Avenue business node reflects the neighborhood's family focus. There are two indie toy stores, Creative Kidstuff and Heartfelt, full of playthings not typically stocked by the big-box chains, as well as Wild Rumpus children's bookstore, unique for its free-range cats and chickens that roam among the shelves. The neighborhood has its own bakery (Great Harvest) and butcher shop (Clancey's) for whole-grain loaves and duck confit, respectively, but the proverbial cherry on top of a trip to Linden Hills is a stop at Sebastian Joe's, an ice cream shop that stays busy in the winter by offering discounts that rise as the temperatures fall.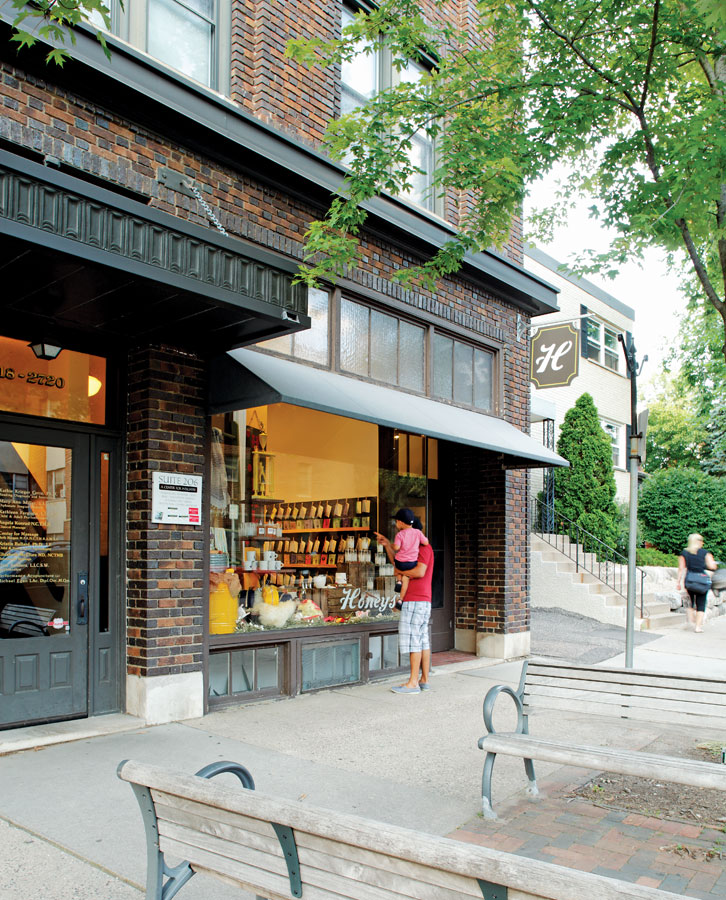 New Arrivals
The neighborhood has experienced a restaurant renaissance in recent years, starting with the arrival of Naviya's, a Thai brasserie with an elegant feel. Next came a duo of neighboring eateries, Tilia and Harriet Brasserie, catering to contemporary tastes with their globally influenced cooking and smartly curated beverage lists. The latest crop of restaurants includes the sleek, Scandinavian-modern Upton 43 and the Parisian-inspired Rose Street patisserie. In a nod to locals' penchant for wellness and eco-stewardship, newcomer Kata combines an organic café with a fitness studio. It remains to be seen if last spring's arrival of women's boutique Poppy will launch an equivalent rush of clothiers.
By The Numbers
Households Participating in City Organics Recycling: 66%
Average Home Sale Price: $484,761
Wrecking/Remodeling Permits Issued in 2016: 377
Why Linden Hills?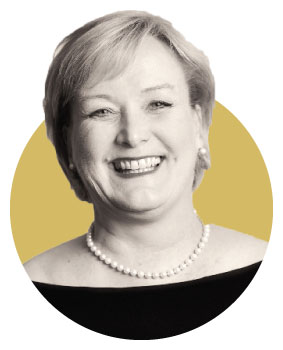 "Linden Hills is a beautiful neighborhood tucked in between the lakes. It is where Creative Kidstuff started, so the shop holds so much care and love and sense of community with the neighborhood. Three generations have grown up with us over these 35 years—it is a blessing. A perfect day for a family would be to start at Wild Rumpus for a book, head over to Great Harvest for some bread, and then on to Creative Kidstuff for a toy. Top it off with ice cream at Sebastian Joe's and it doesn't get much better!"
Downtown East
It's hard to believe it's been more than a decade since the Guthrie Theater moved from its longtime home next to the Walker into ambitious starchitect-designed digs in what was then a relatively sleepy part of downtown. Since that time, all manner of residential and commercial towers have sprung up like brick-and-steel wildflowers along the Mississippi River. New development has created one of the most appealing and livable central-city areas in the country—with an extensive system of walkways and trails along the water cutting through the mill city's historic point of origin.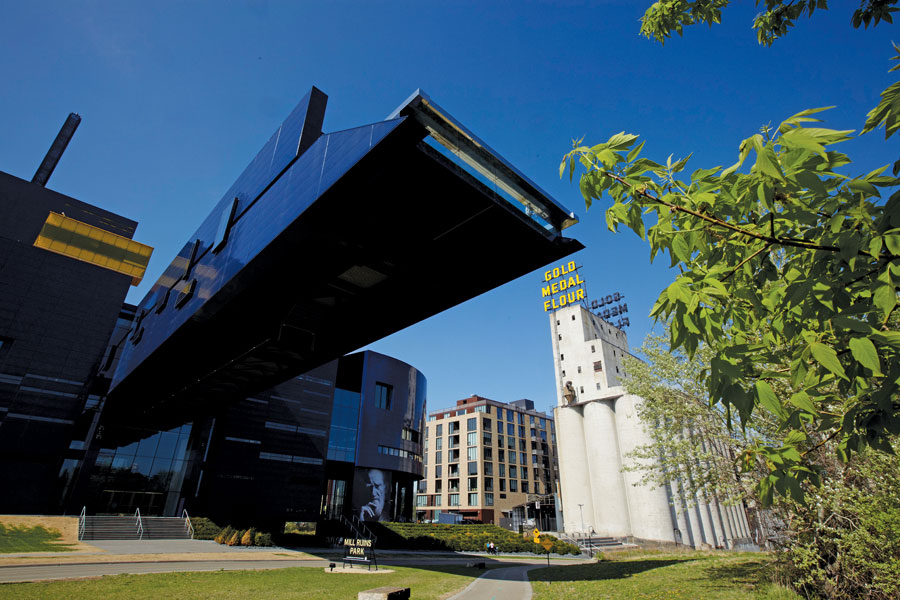 The Classics
You can't talk about this part of downtown Minneapolis without first evoking the romance of the Stone Arch Bridge, equally suitable for walking your dog, entertaining out-of-towners, and proposing marriage (possibly all in the same day). Just steps away is the world-class dream factory of the Guthrie, the entertaining Mill City Museum dedicated to that (literally) explosive history, and, in between the two, Spoonriver restaurant, run by chef Brenda Langton, a pioneer of the local and organic food movement. Along with the restaurants inside the Guthrie, Spoonriver is a sleek spot for a pre-or-post-show drink or a meal.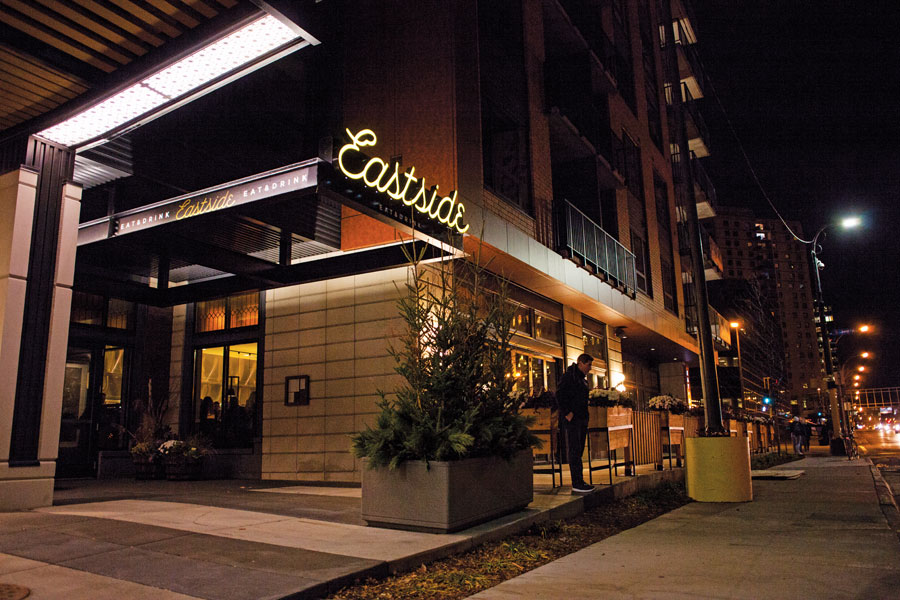 New Arrivals
Downtown East—we're still resisting the forthcoming rebrand to the more generic "East Town"—really arrived when it was name-checked by Eastside, a design-savvy eatery that offers an excellent Paleo-friendly brunch, as well as elegant dinners of kale chopped salad and monkfish osso buco. It's since been joined by Erik the Red, McKinney Roe, and the new Radisson Red hotel's Oui Bar + Ktchn. (The neighborhood's best dessert remains a scoop procured from Izzy's mod, David Salmela–designed ice cream production facility.) You might also be bound for the area's other very prominent newcomer, U.S. Bank Stadium, home to next year's Super Bowl (will the Vikings play in it? Don't ask the team's more cynical fans) as well as other concerts and sporting events. Love or hate that big metal ship seemingly set to sail right through the heart of Downtown, it's here to stay, and will be an indelible part of the architectural landscape for a generation to come.
By The Numbers
10-Year Population Growth: 25%
Walk Score: 80
Homes Built in 2000 or Later: 31%
Why Downtown East?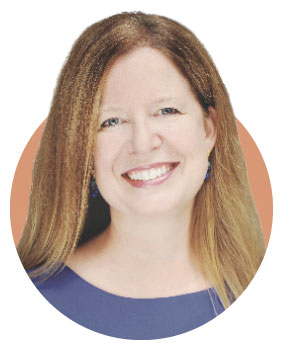 "Downtown East is peaceful and active at the same time. With stellar attractions from the Guthrie to the Mill City Museum to the U.S. Bank Stadium, and a number of great restaurants and bars, there is much to do day and night. I am continually taken in by the beauty of the Mississippi River, and a run across the Stone Arch Bridge is pure happiness."
Robbinsdale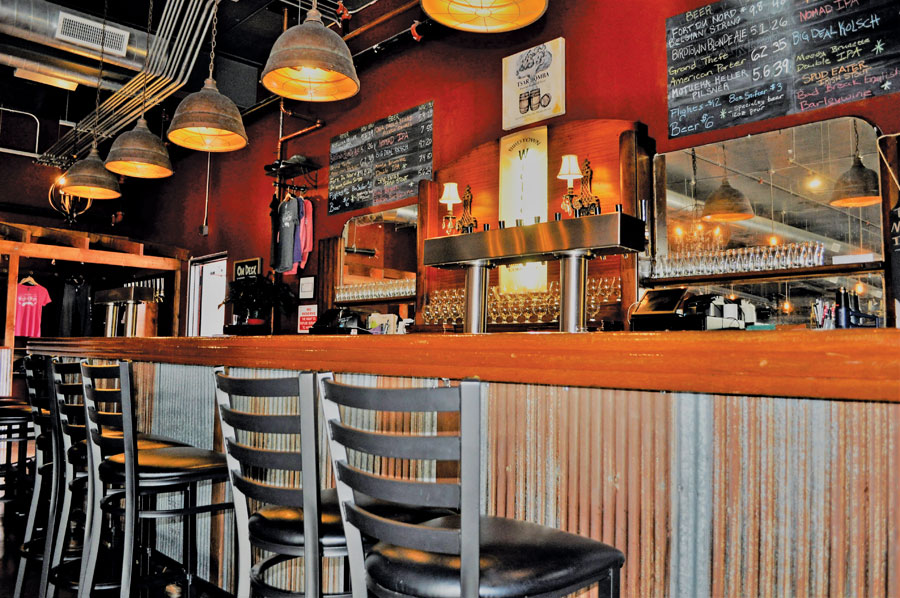 Bird town is on the rise, goes the (very unofficial) slogan of this near-northern suburb, a small village just five miles from downtown Minneapolis as the crow flies. Robbinsdale combines affordability with a bustling main street and is also, oddly enough, the birthplace of an entirely disproportionate number of former professional wrestlers, including Minnesota legend Verne Gagne. The cozy community is also a proposed light-rail destination in coming years, which could explode its residential and retail populations.
The Classics
West Broadway Ave. is Robbinsdale's main drag, home for more than a century to the meat market extravaganza that is Hackenmueller's, known for its excellent housemade sausages and ability to supply an impromptu backyard barbecue in a matter of minutes. With far fewer years under its belt (seven), but with equivalent potential staying power, is the chef's playground known as Travail Kitchen and Amusements. The nationally acclaimed restaurant's experimental, fun-loving approach to high-end cuisine—a veritable theater of fine dining, with, say, prosciutto on fish hooks and a hard-to-categorize edible pig-fat candle—put formerly sleepy Robbinsdale on the map as a serious foodie destination.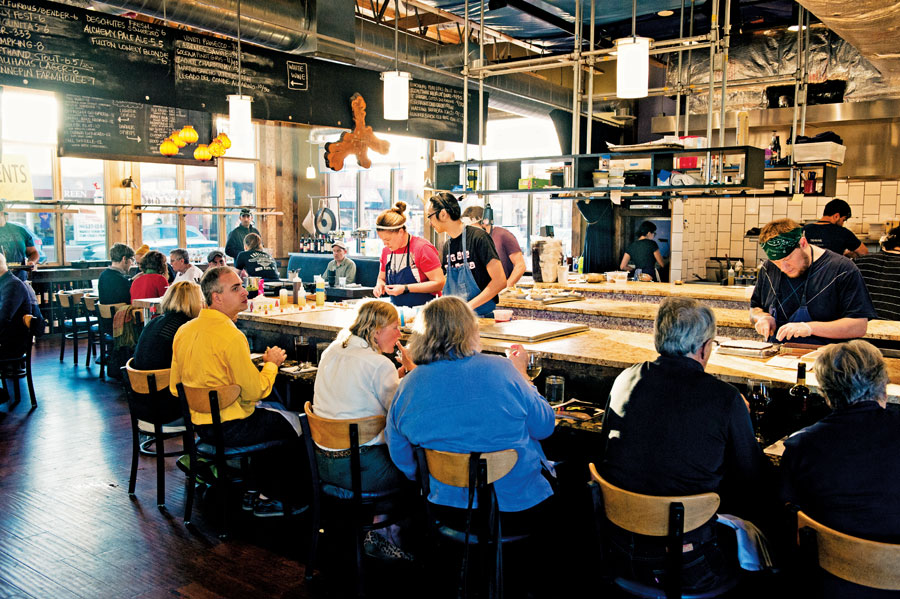 New Arrivals
Robbinsdale's housing stock is older than the metro's average and its affordable fixer-uppers have been attracting more and more young families. Alongside the classics on West Broadway sits the relatively new one-two beer-pizza combo of Wicked Wort Brewing Company and Pig Ate My Pizza (an adjunct run by the Travail posse), with gourmet-minded pies and an ethos of jolly semi-chaos. If Pig Ate My Pizza is packed, bring a takeout pie across the street to Wicked Wort for a Peak Robbinsdale experience—a laid back but distinctive alchemy, offering big-city textures in a village ambience.
By The Numbers
Median Monthly Rent: $945
Workers Less Than 10 Miles to Employment: 71%
Walk Score: 73
Why Robbinsdale?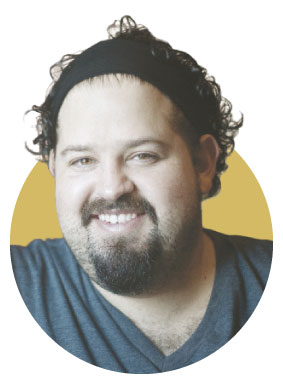 "I live 45 seconds from Travail and I love this town. It reminds me of the town I grew up in—the nice little downtown here reminds a lot of people of their hometown. It's developing quickly, with the light rail coming in three years, combined with a food scene that's taking off. You can see the Minneapolis skyline from my house, but there's also a really unique small-town vibe that makes everybody who comes here feel comfortable."
Lynnhurst
When Lynnhurst experienced its first major development, in the late 1800s, the area of Minneapolis south of Lake Harriet was still fairly remote. (The streetcar ran only as far as 43rd Street, so its first residents shared a herd of milk cows and a single telephone.) Today, the leafy residential enclave bounded by Penn and Lyndale Avenues retains a pastoral feel, with Minnehaha Creek running through its heart. And several of the neighborhood's business nodes are a legacy of the old streetcar stops.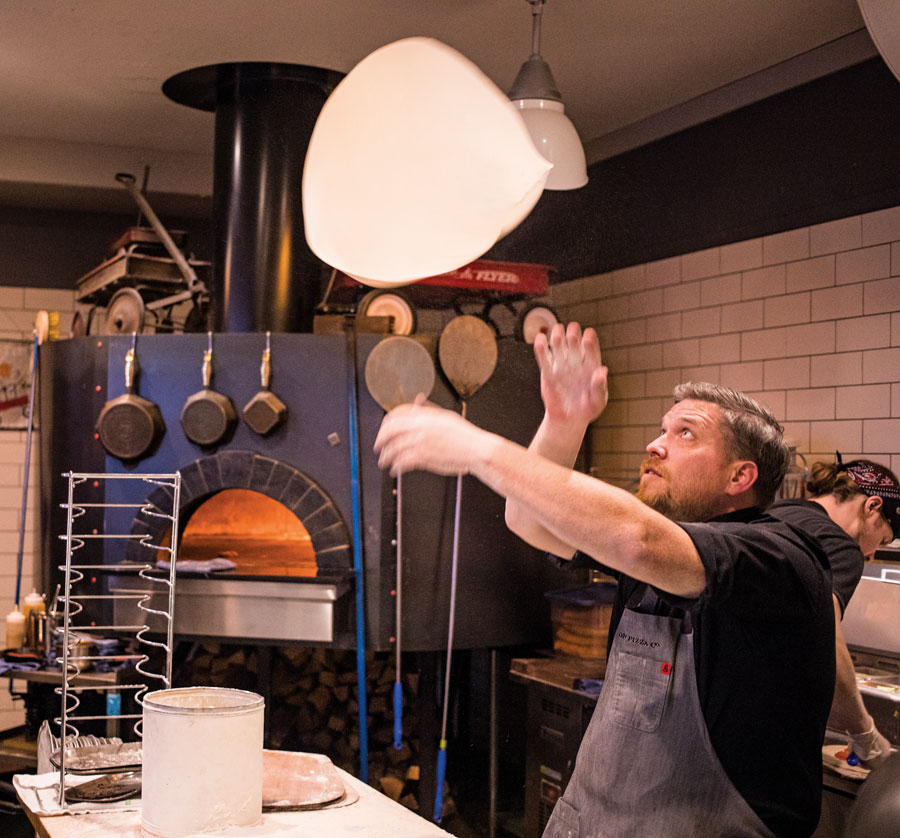 The Classics
The Malt Shop on 50th and Bryant has blended its titular treat for more than 40 years (offering many nontraditional flavors, such as cantaloupe or fig). Just west, the Broder family brought authentic Italian fare to 50th and Penn in the early 1980s, back when handmade egg pasta was a novelty. They've since expanded their business to three of the intersection's corners and the pasta comes in dozens of delicious forms, including frozen ravioli and takeout lasagna (at the original deli); linguini with clams (at the 1990s-founded Pasta Bar); and cavatelli with braised lamb (at Terzo, the upscale wine bar launched by the second generation in 2013). Though both Nu Look Consignment and, improbably, a scuba shop preceded Broders', restaurants now dominate Lynnhurst's commercial nodes. Just south on Penn, at 54th, the trailblazing neighborhood bistro Café Maude is already a decade old—its furnishings show their age, but the banana French toast is still amazing.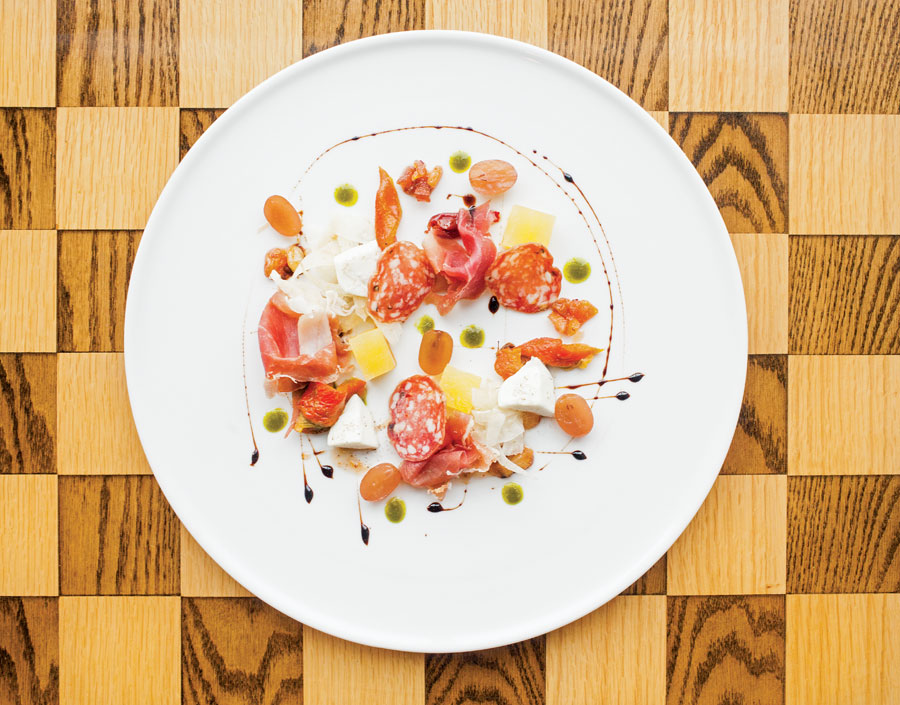 New Arrivals
Killer teriyaki ribs (served with a hot towel, even) alongside textbook fish and chips are a hallmark of 50th and Bryant's five-year-old pub, George & the Dragon. The family-friendly, always-packed eatery was part of the corner's rebirth following a devastating 2010 fire. It's joined by local go-to gift shop Patina (home of the I believe you were expecting me baby onesie and I am silently correcting your grammar coffee mug) and 2016 foodie favorite St. Genevieve, where chef/owner Steven Brown (of Tilia fame) channels a Parisian casual-yet-sophisticated chic with elegantly composed tartines and an extensive selection of bubbly. St. Gen is a hotspot for outdoor dining, as is 54th and Penn newcomer Red Wagon Pizza, known for its bánh mì pie.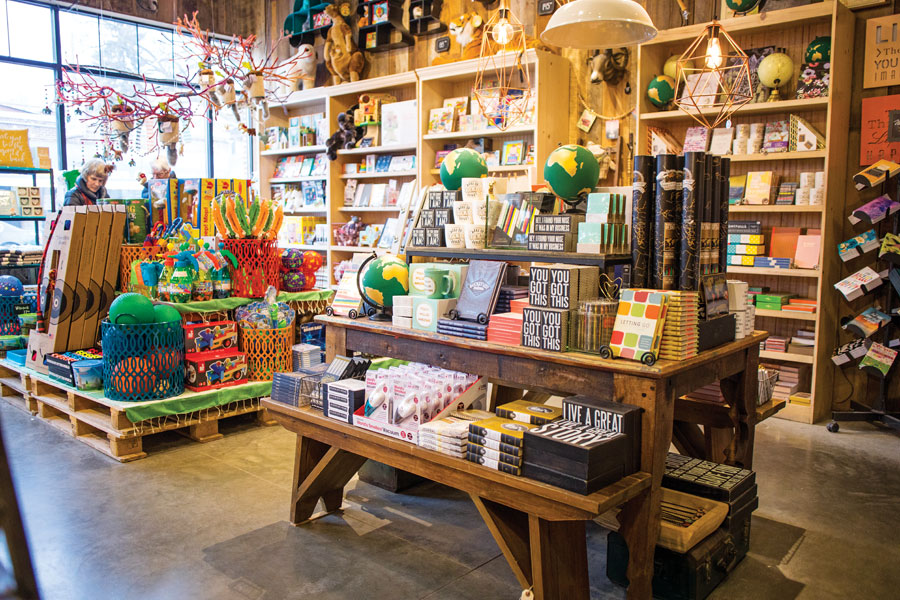 By The Numbers
Median Household Income: $114,873
Owner-Occupied, Single-Family Detached Homes: 83%
Households with Kids: 39%
Why Lynnhurst?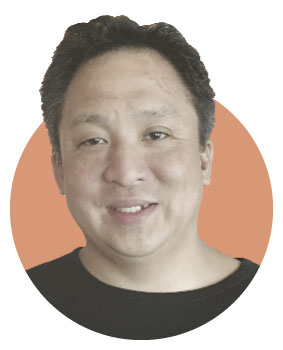 "My wife and I also live in the neighborhood—the restaurant is four blocks from our house—and have been a part of the community for more than 15 years. A pub is short for public house, a place for the neighborhood community, and about 80 percent of our business is from neighborhood residents. When we have a big snowstorm we actually tend to get busier because people walk down the street and grab a quick dinner. We're lucky to have the neighbors we do; they're super kind and supportive and look out for one another. It's almost like being transported into a small town."
West Seventh
Bordering downtown St. Paul, West Seventh is one of the city's oldest settled neighborhoods, where many European immigrants (Italian, German, and Czech among them) put down roots while putting up sturdy brick buildings, including several breweries. Its longtime blue-collar ethic has seen change in recent years with the revitalization of Lowertown next door and a spillover effect as rents there have risen and artists have decamped to West Seventh, driving a new burst of action. One thing that will likely never change is the neighborhood's seasonal influx of (harmless) garter snakes, a quirky byproduct of West Seventh's Mississippi riverside ecology.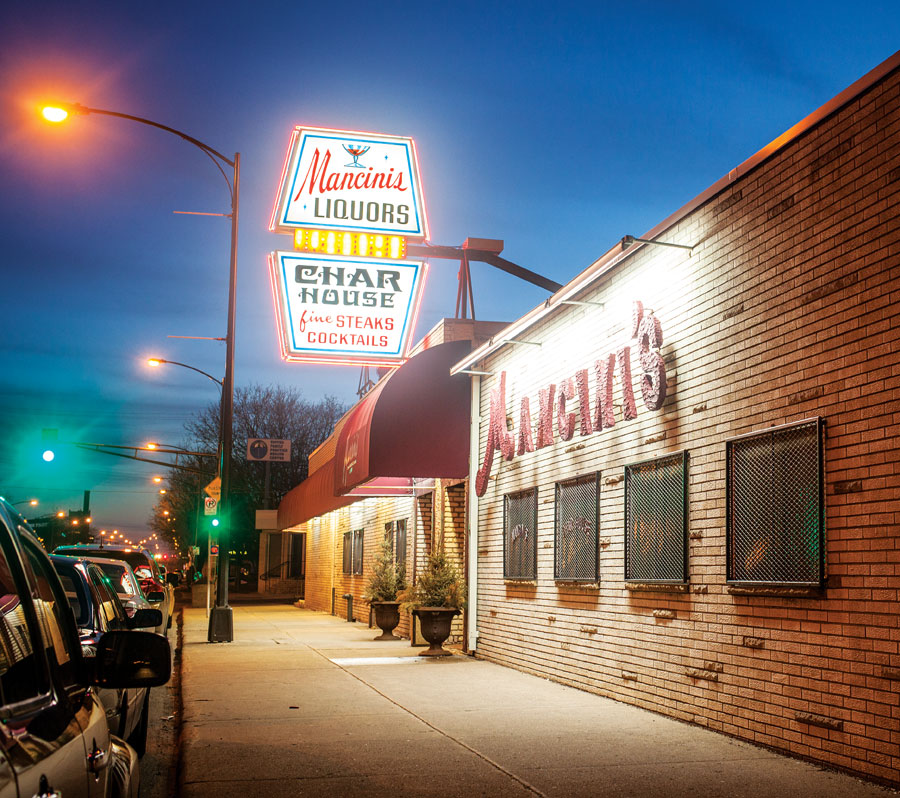 The Classics
Over four generations, what started as a tiny Italian food market in 1911 has become Cossetta's multi-story grocery, deli, pasticceria, restaurant, and bar anchoring the corner of West Seventh and Chestnut (and offering a spectacular view from its roofdeck). Another family-run mainstay: the resolutely old-school Mancini's Char House and Lounge, more than a half-century old and a carnivore's time capsule. It's the kind of place where you have to decide whether you want a big steak grilled on an open pit, or a whole lobster cooked in a charcoal broiler, with a lounge full of old pictures and red lighting that makes the decades peel away with the taste of that first dirty martini.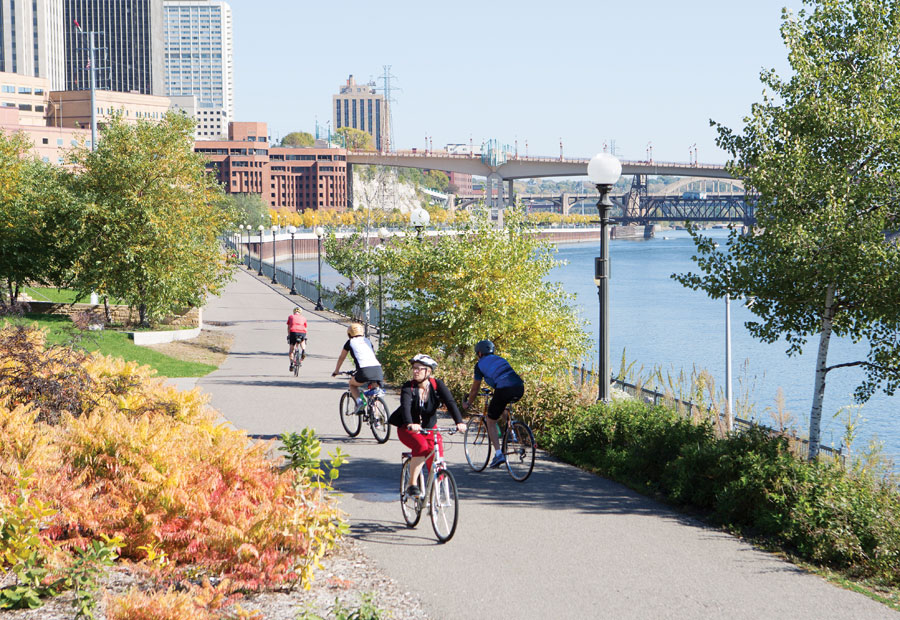 New Arrivals
In 2013, the 1855 Schmidt Brewery complex was reborn as live-work spaces for artists, with its former keg and case building presently being transformed into an indoor market and food hall for tenants including the teams behind Revival, Hola Arepa, and Five Watt Coffee. Already, restaurant veterans behind Pajarito (modern Mexican) and Mucci's (upscale Italian) have made a distinctive mark on the neighborhood. Both offer an unpretentious ambiance and cooking that puts a gourmet spin on the classics, including a beef-and-jalapeño-cheese torta and deep-fried pizza topped with fried chicken and chilies.
By The Numbers
Home Value Less than $200,000: 90%
Median Monthly Rent: $935
Bike Score: 70
Why West Seventh?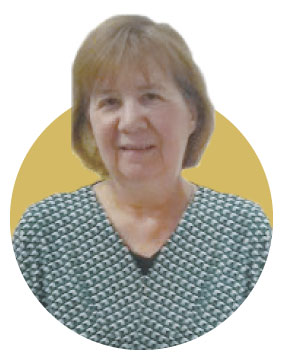 "My husband and I moved here for a sense of community after downsizing from our family home in Eagan. I'm a liberal, progressive, thinking woman, and I feel able to be myself in West Seventh. Great restaurants, coffee shops, a community center and library are all within walking distance—and we can walk to downtown St. Paul for music, plays, events in the park, and more great restaurants."
Woodbury
A quick jaunt east from downtown St. Paul on I-94, Woodbury's maze of modern home developments and culs-de-sac sits adjacent to open fields and farmland. Woodbury began as a farm town itself, adding more homes in the early '90s and transforming into a hub of upscale national chain stores and restaurants. Yet, there's a balance of independently owned businesses attracting visitors and growing a love for this young suburban enclave, which celebrated the big 5-0 earlier this year.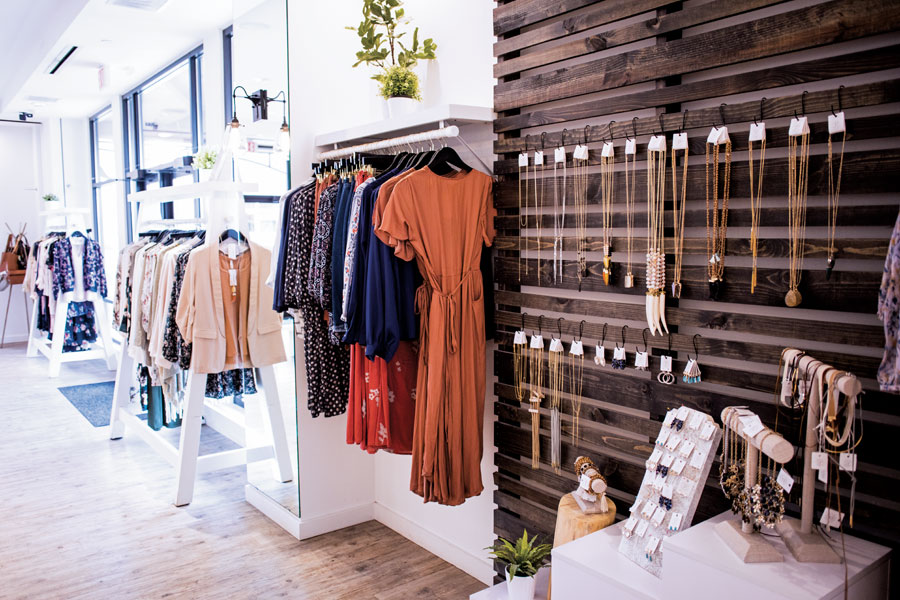 The Classics
Active types can cut the ice at Woodbury's Bielenberg Sports Center, pedal on its 100 miles of bike trails, and explore its 3,000 acres of parkland. Others may prefer to walk miles around the city's Woodbury Lakes and Tamarack Village shopping centers. Among national chains such as DSW, Francesca's, and Banana Republic, local gems include women's boutique Primp, home and furniture store Pomegranate Designs, and gift shop Patina. One of Woodbury's most upscale dining spots is Sole Mio Italian Ristorante, with a Sicilian chef; for something more casual, Craft Beer & Kitchen has a popular happy hour offering cheese curds with Grain Belt beer–batter alongside fancy cocktails. Keeping with its suburban roots, Woodbury also offers family-friendly destinations such as Ronnally's Pizza and the whimsical Nadia Cakes, best known for winning Food Network's Cupcake Wars and its annual "Unicorn Poop" April Fools event based around limited-edition cupcakes topped with a swirl of rainbow marshmallow fondant.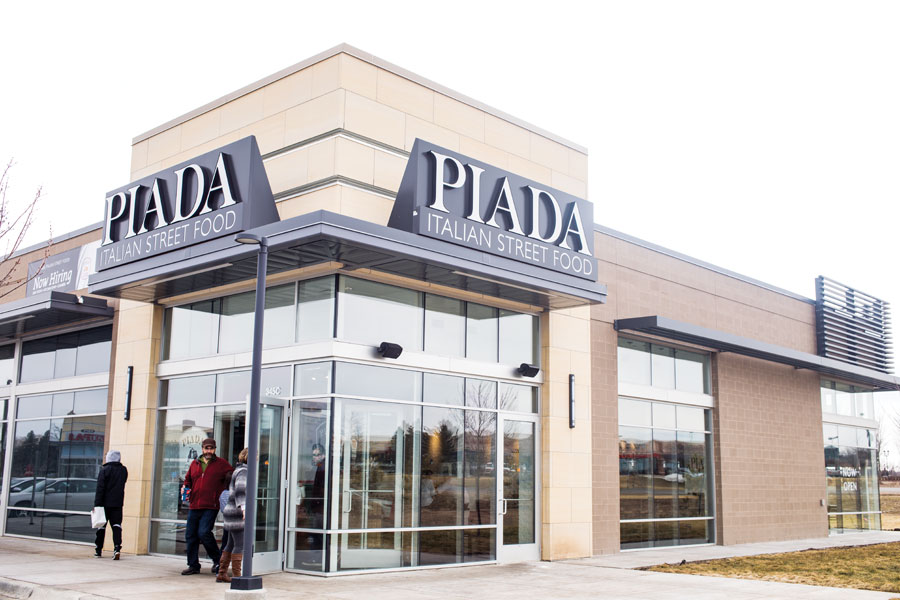 New Arrivals
While Woodbury has its share of Applebee's and Paneras, the 'burb has lured foodie favorites including local chain Punch Pizza, falafel joint Naf Naf Grill, and Piada Italian Street Food. Chicago favorite Portillo's (specializing in hot dogs, sandwiches, and milkshakes) has chosen Woodbury as its first location in Minnesota with plans to open this July. Costco and Whole Foods will also be coming soon to join the grocery store epicenter that already includes Trader Joe's, Lunds & Byerlys, Kowalski's and Jerry's—everything but a co-op.
By The Numbers
Median Home Price: $308,000
Median Household Income: $101,785
Average Commute: 23 minutes
Why Woodbury?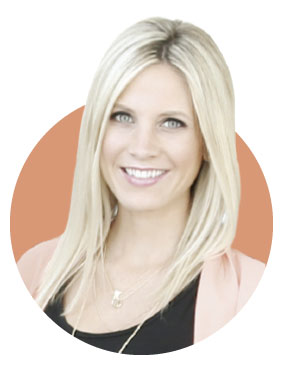 "Woodbury came up many times from customers whenever we would ask about potential locations. But I have to admit, I'm biased because I grew up in Woodbury! My parents have lived there for more than 25 years and it continues to change and grow every year. It's been exciting to see Punch Pizza and Patina open locations in Woodbury as strong local businesses that saw the same opportunities we did."
Payne-Phalen
This eastside St. Paul neighborhood spent decades in decline after major employers—3M, Whirlpool, Hamm's—left the area years ago, but Payne-Phalen, just north of downtown St. Paul, has experienced a business boom of late (accompanied by new bike lanes and forthcoming housing developments). Real-estate watchers have pointed out the area's parallels to Northeast Minneapolis for its ability to attract artists and entrepreneurs. With buildings dating back to the late 1800s, Payne-Phalen is seeking historic-district designation and working with businesses on making restorations that maintain their buildings' original character.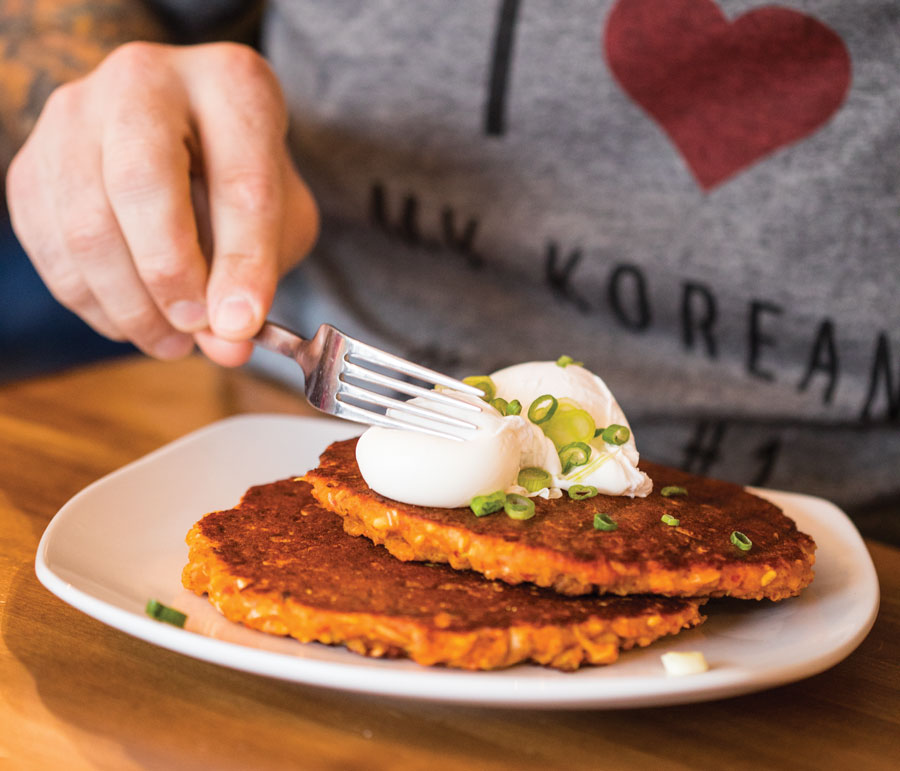 The Classics
Payne-Phalen's culinary staples are representative of the cultural mix in the neighborhood. The old Italian heritage is represented by the centenarian Morelli's Market, which sells liquor alongside pizzas and pork tenderloin, and Yarusso-Bros., feeding crowds pasta and red sauce since 1933. There are also many Latin and Asian influences in the area, including Bymore Taqueria, Eastside Thai, and the annual Dragon Festival at Lake Phalen. In addition to aquatic activities at the neighborhood's namesake body of water, sporty types can access the Bruce Vento and Gateway trails or Vertical Endeavors' climbing wall.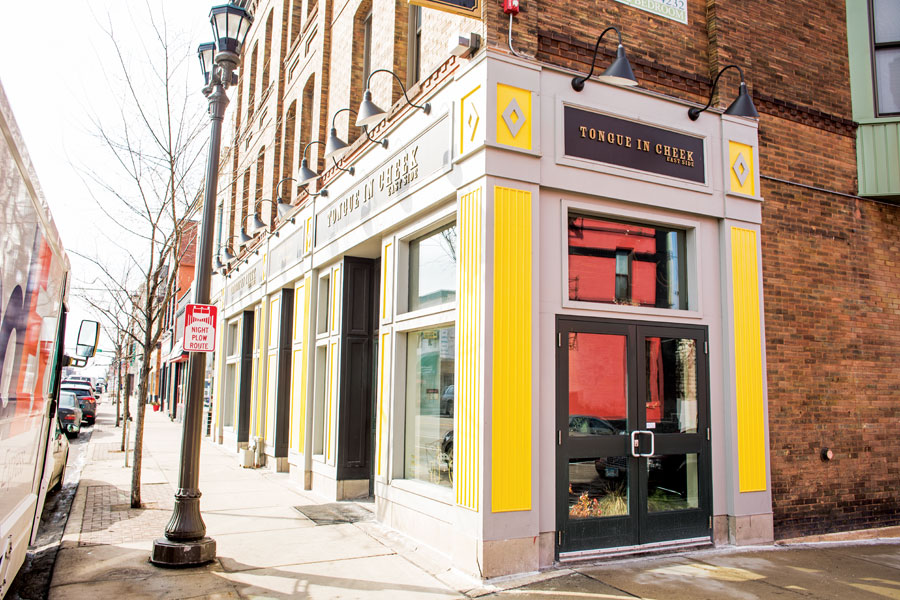 New Arrivals
The neighborhood's funkiest place to shop is Studio Payne, an eccentric art gallery with taxidermy, skulls, vintage medical tools, and more. And a trio of chef-driven restaurants has recently elevated Payne-Phalen's dining scene: the modern tavern Ward 6, the quirky fine-dining eatery Tongue in Cheek, and the Korean-influenced diner Cook St. Paul. The latest addition, Caydence Records & Coffee, hosts live music and art shows and serves coffee cake topped with Fruity Pebbles. For recreation indoors and out, the Duluth and Case Rec Center recently opened Minnesota's first public tuj lub courts (a traditional Hmong sport, pronounced "too-loo," involving tossing a heavy, spinning top) and later this year it will be the first in the country to host permanent sepak takraw courts (pronounced "see pahk tahk rahw," a type of "kick volleyball" traditional in Southeast Asia).
By The Numbers
Diversity (non-white population): 63%
Median Monthly Rent: $818
Households with Kids: 43%
Why Payne-Phalen?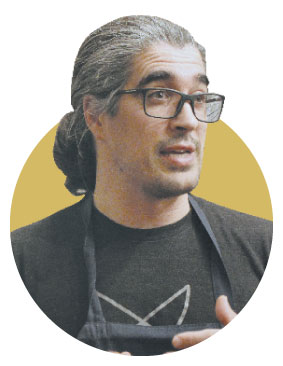 "I grew up in South St. Paul, and my father was a firefighter who worked on Payne Avenue. To stay true to who I am, the only place that that would work to run a restaurant would be the Eastside. The best thing about the community is that no one can come in and change the neighborhood—gentrification doesn't work here, you have to adapt to the neighborhood. It's not an 'us vs. them' thing—it's a community supporting one another. It's a neighborhood where families that have lived in the same house for four generations live next to a family that is first generation American, and they not only embrace it, but they like that this is what the Eastside is about."
Facebook Comments