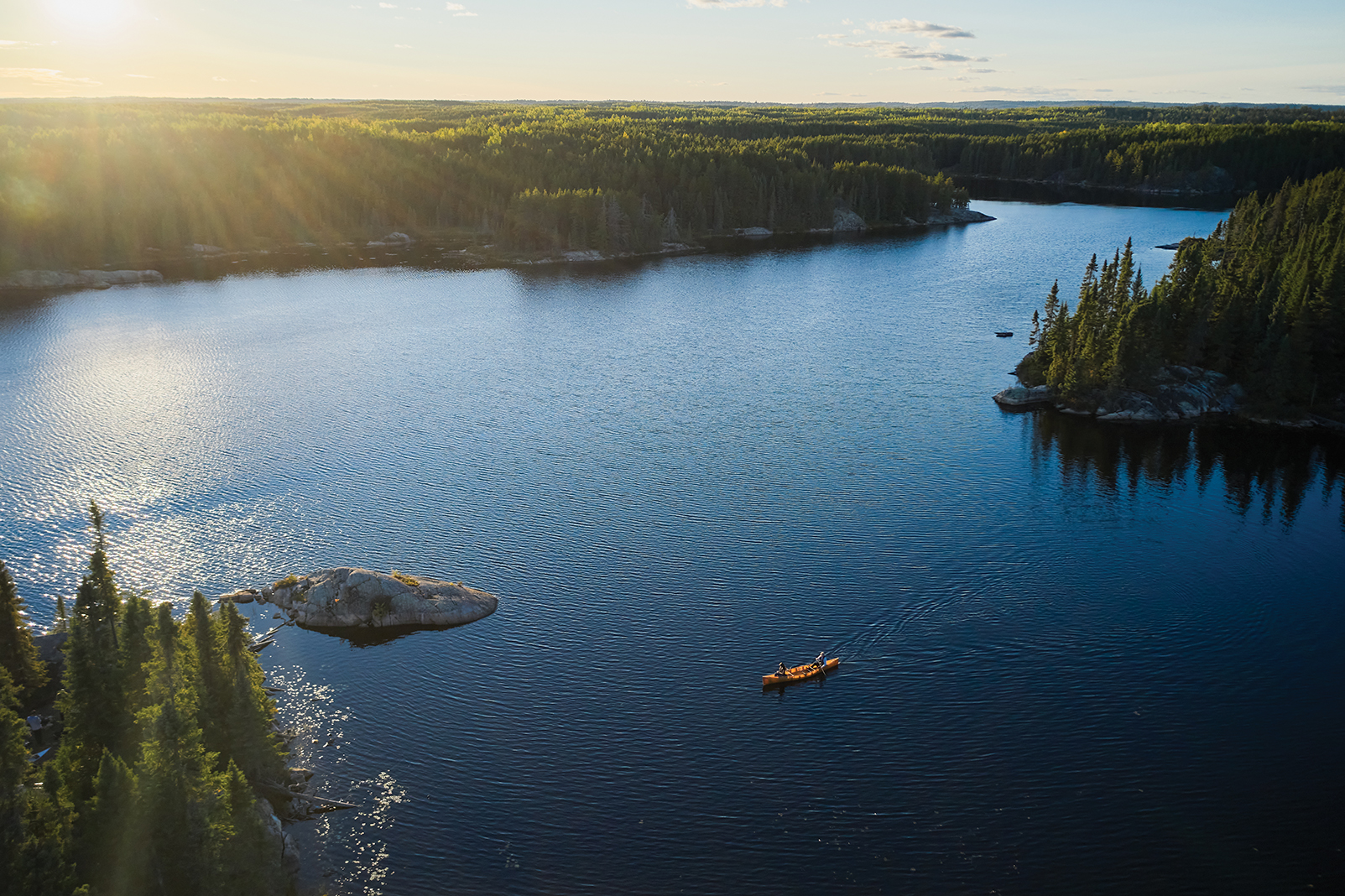 In Minnesota, a favorite lake is personal. It's the home of the family cabin, the lake where you caught your first fish, or the one that's close enough to visit often.
For our Land of 10,000+ Lakes issue, we wanted to focus on the top 10. But picking the 10 best lakes in a land of 10 grand—actually there are 11,842 lakes—is a futile task. There is no fair standard of measurement, no scientific basis of comparison that would produce a list that's anything more than an invitation for social media vitriol.
So, we are not touting the 10 lakes here as the best or the most popular, but picked them to represent the diversity of our beautiful sky-blue waters—accompanied by ideas for where you can stay, play, and eat nearby. Share your own favorites in the comments!
1. Lake Pepin
The birthplace of waterskiing celebrates 150 years as a city in 2022. Lake City owes its founding to its namesake Lake Pepin, a 21-mile-long and 1.7-mile-wide expanse of the Mississippi River between portions of Minnesota (including Red Wing and Wabasha) and Wisconsin (Bay City and Pepin). The parks and towns on both sides of the lake offer sweeping vistas, busy marinas, and relaxing beaches, making it one of the most scenic stretches of the Great River Road.
Eat: Don't miss the key lime pie at Stockholm Pie and General Store in Stockholm, Wis.
Play: Lake City's 50th annual Water Ski Days are the last full weekend in June.
Stay: Head to Harbor Hill Inn in Pepin to splurge on the carriage house and a sailing excursion.
2. Cross Lake
Where: Crosslake
Home of the still-in-development National Loon Center (a downtown visitor center, the Nest, is open now), Cross Lake has attracted vacationers for as long as "Up North" has been part of the Minnesota vernacular. It's one of 14 interconnected lakes that make up the Whitefish Chain, and the area is flush with family resorts, waterfront restaurants, and plenty of fish to catch for a proper shore lunch.
Eat: Boat right up to the Wharf, in the channel between Cross Lake and Rush Lake, for a house Bloody Mary or Margarita with homemade sweet-and-sour.
Play: Take a break from the lake at the locally owned shops, summer music series, and monthly flea market at Crosslake Town Square.
Stay: Manhattan Beach Lodge (on the connecting Big Trout Lake) is the area's original resort, which started welcoming train travelers from the Twin Cities and Chicago in 1929.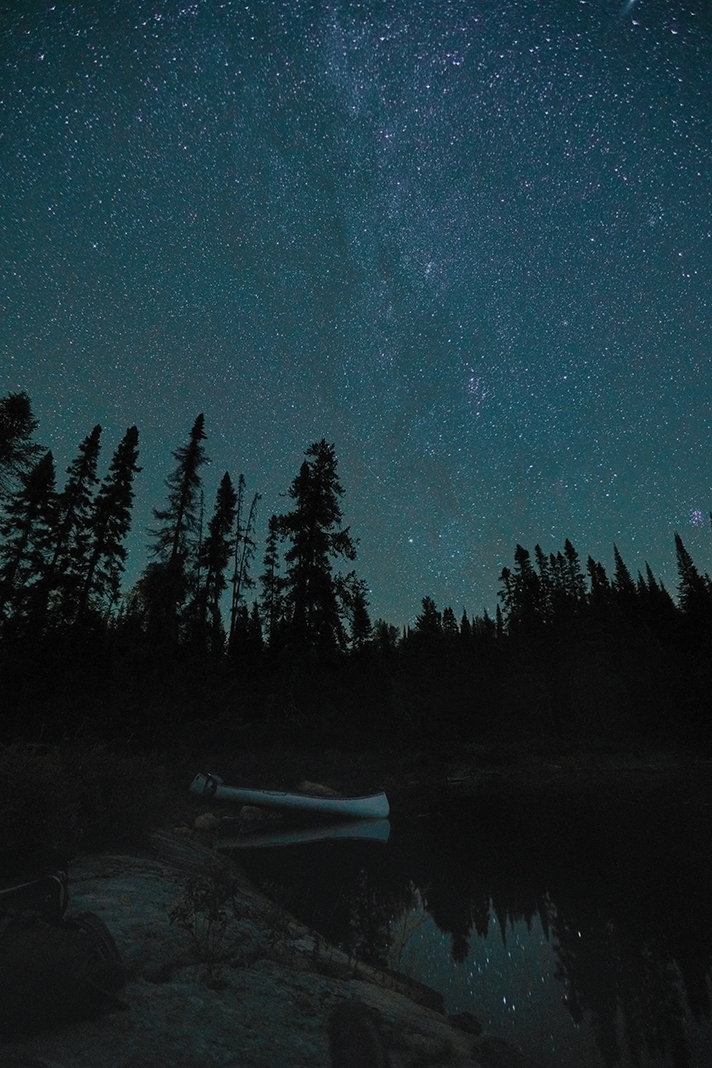 3. Lake Kabetogama
Where: Voyageurs National Park
National Geographic named northern Minnesota one of its "25 amazing journeys for 2022," and the northern lights and twinkling stars above Voyageurs National Park are the main reasons why. The best way to see the state's first certified International Dark Sky Park is from a houseboat, available from outfitters on Lake Kabetogama, Crane Lake, and Rainy Lake. Designated houseboat campsites are available throughout the park.
Eat: Come for the comfort food, stay for the lake views at Arrowhead Lodge in Kabetogama.
Play: Gaze across international waters from the newly rehabbed overlook at Kettle Falls.
Stay: If you prefer to sleep on land, the historic Kettle Falls Hotel is the only lodging property within the park.
4. Lake Waconia
Where: Waconia
It may not have the notoriety of its neighbor Lake Minnetonka, but that's just part of Lake Waconia's charm. Wine lovers can spend the day at the picturesque Sovereign Estate on the lake's north shore; golfers should book a tee time at Island View Golf Club; and everyone else can jockey for a waterfront table at Lola's Lakehouse on the south end. Pick up a new pair of sunglasses at the Stash or Shop Chicks on Main Street before an afternoon on the beach at Lake Waconia Regional Park.
Eat: Friendly service, notched-up American fare, rooftop seating, and an adjacent ice cream shop make the Iron Tap a downtown Waconia destination.
Play: Carver Park Reserve is a gem of the Three Rivers parks system, boasting the area's oldest nature center and its newest single-track trail.
Stay: Invite up to nine of your closest friends to the charming farmhouse on the property of Parley Lake Winery and Deardorff Orchards, bookable through Airbnb.
5. Seagull Lake
Where: Boundary Waters Canoe Area Wilderness
For a motorless Minnesota lake experience, you can't beat the Boundary Waters. At over 1 million glacier-carved acres, the world-renowned protected wilderness is home to 1,200 canoe routes and 2,000 campsites, and it attracts over 150,000 visitors in an average year—though it's entirely possible to see almost none of them while you're here. As one of the BWCAW's bigger lakes, Seagull is a popular entry point off the Gunflint Trail. See if you can find the hidden waterfall on the lake's southern shore.
Eat: Lake views and upscale pub grub (think walleye chowder with saffron and Asian-glazed duck wings) make Poplar Haus a Gunflint favorite.
Play: Get grounded in how Native Americans, fur traders, and loggers lived along the Gunflint Trail at the Chik-Wauk Museum and Nature Center.
Stay: Outfitters ensure a successful Boundary Waters trip; get all your gear, maps, and expert tips from Voyageur Canoe Outfitters, Tuscarora Lodge & Canoe Outfitters, and others on the Gunflint Trail or on the Ely side.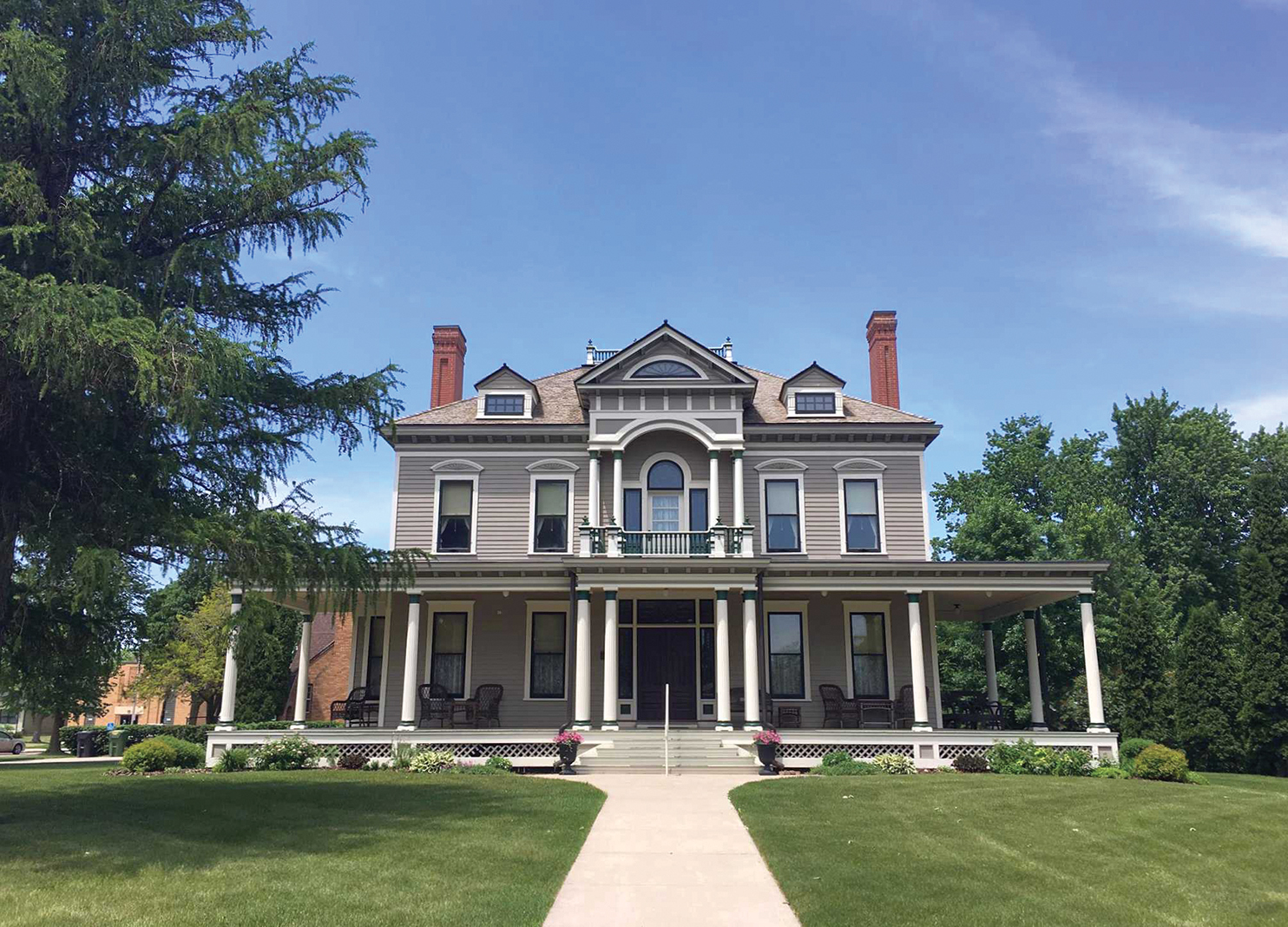 6. Lake

 
Okabena
Where: Worthington
While Lake Okabena has existed for centuries, it wasn't until the end of the 20th century that its status as a windsurfing mecca was cemented. The area's high winds and the lake's low shoreline combine to create ideal conditions for the sport. The annual Windsurfing Regatta & Music Festival in June attracts competitors from around the world to this multicultural town in southwestern Minnesota.
Eat: The no-frills authentic Mexican fare makes El Taco on 10th Street a must-stop.
Play: The International Festival (July 7-9) celebrates Worthington's diversity with global foods, local artisans, and cultural music.
Stay: The Historic Dayton House's two guest suites hold true to the home's Victorian-era elegance; each comes with its own sitting room and private bath.
7. Bde Maka Ska
Where: Minneapolis
It's well past time to learn to pronounce the "new," true name of this popular and culturally significant Minneapolis lake. Bde Maka Ska ("b-day ma-KHA skah") completed its name change in January 2018, 110 years after the park board completed the lake's acquisition. It has been home to everything from a skating rink, horse track, toboggan slide, and bath house in the late 1800s to the beaches and bike paths it's known for today.
Eat: Local, organic, and gluten-free bowls and sandwiches at Brim; the owners first met on a run around the lake.
Play: Take a hands-on journey through science, technology, and culture at the Bakken Museum.
Stay: The music-themed Moxy Minneapolis Uptown comes complete with a Fender guitar and amp in each room.
8. Lake Windigo
Where: Cass Lake
Walleye, muskie, and a mess of panfish draw anglers to Cass Lake, a top-10 lake in depth and size in the heart of northwest Minnesota lake country. But Cass's real claim to fame is its unique lake within a lake, Lake Windigo. Surrounded on all sides by the wooded Star Island, Windigo was recognized by Ripley's Believe It or Not! for its status as the only spring-fed lake within a river-fed lake in the northern hemisphere.
Eat: Take Highway 371 or the Heartland State Trail 20 miles south to Portage Brewing Company in Walker for a variety of small-batch and wood-fermented beers.
Play: Terry Larson's Northern Adventures guide service offers full- and half-day fishing excursions, plus canoe and kayak trips, with an experienced local guide.
Stay: This is classic Minnesota resort country; book a cabin for the whole family at Norway Beach, Stony Point, Sunset Cove, or Cass Lake Lodge.
9. Mahnomen Mine Lake
Where: Crosby
Is a manmade lake still a lake? By the Minnesota DNR's definition, yes, and Mahnomen Mine Lake in Cuyuna Country State Recreation Area near Crosby is the deepest lake in the state, last measured at 525 feet and rising. Mine lakes, like those in Cuyuna, are filled with groundwater, and their clarity and depth make them prime destinations for scuba diving. Canoeing and fishing, including for rainbow and brown trout, are also popular activities.
Eat: Downtown Crosby has evolved alongside Cuyuna's growth; check out Main Street's Iron Range Eatery for inventive pizzas, sandwiches, cocktails, and rotating taps.
Play: Mountain biking has transformed the Cuyuna area over the last decade, with 50 miles of purpose-built trails ranging from beginner to expert.
Stay: Cuyuna Cove is Crosby's newest glamping experience, featuring tiny cabins, fully furnished canvas tents, a sauna—and heated toilet seats.
10. Lake Superior
You didn't really think we'd skip her highness Lady Superior, did you? The greatest of the Great Lakes is a stunner, whether you see her from Duluth's Canal Park, Pebble Beach at Split Rock Lighthouse State Park, or Artists Point in Grand Marais. The North Shore is Minnesota's most-visited destination for a reason, and that reason is Lake Superior—quite likely the only body of water with 40K followers on Twitter.
Eat: Smoked fish from Russ Kendall's Smokehouse (Knife River), Northern Waters Smokehaus (Duluth), or Lou's Fish House (Two Harbors); catch of the day at Angry Trout Cafe (Grand Marais)
Play: A dozen tall ships will descend on Two Harbors Aug. 4-7 for the Festival of Sail, a new location due to waterfront construction in Duluth.
Stay: Any room with a view (bonus points for a balcony) will do!
Facebook Comments