Each month, in our Restaurants Revisited conversation, MnMo food critics Jason DeRusha and Joy Summers return to an "old favorite" restaurant and assess how it's faring.
---
Joy: The grounds of Nisswa's Grand View Lodge are northern Minnesota majesty. Ancient trees stretch toward the sky while squirrels chatter with woodpeckers. There's a pine-needle perfume everywhere. It's a setting for a campfire, not where
I expect to find an upscale dining destination.
Jason: Most resort restaurants have a nice breakfast buffet, frozen pizzas, and burgers, all of which is…fine. But with all the romantic getaways and girls' weekends taking place at the resort, Grand View Lodge wanted to break the mold with Cru, which opened about six years ago.
Joy: I've been to Cru several times and I love to sit at the bar and chat with the staff about the best wines to order.
Jason: They have some 2,000 bottles of wine, with an emphasis on California Cabs and a nice selection of Italian and French old world reds, plus about 20 bottles by the glass. My favorite part of Cru is the cellar: Knowledgeable servers will walk you right inside and show you the bottles organized by price point.
Joy: Cru's food is both contemporary and classic. When I was there recently, I loved the burger, served with crispy, earthy truffle chips. It paired beautifully with Cru's Old Fashioned, which they make with tawny port. I also ordered a lobster tail—clearly not a northwoods staple, but it was delicious and perfectly prepared, dripping in a judicious amount of butter.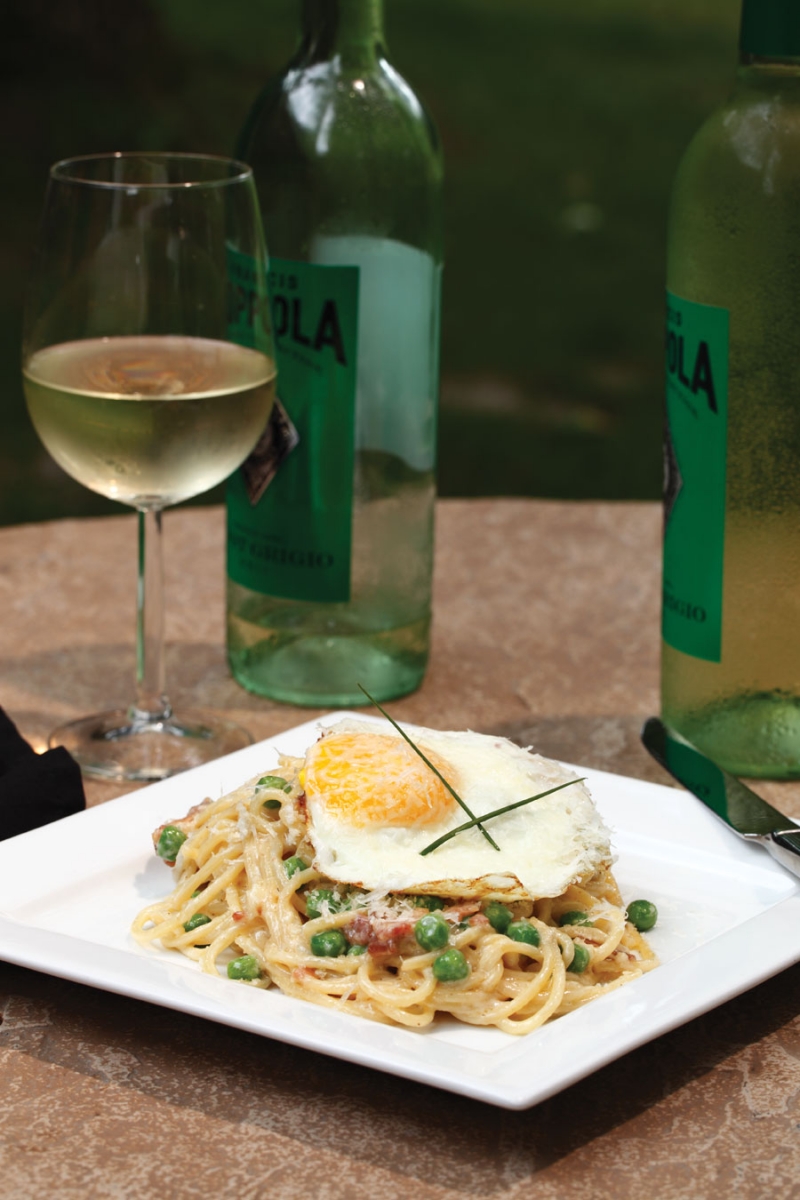 Jason: The kitchen really cooks with care: the classic English onion soup has a rich earthy broth with French Comté cheese melted on top; the rich, juicy duck entrée includes a smoked breast and a confit leg alongside black rice risotto. And even though Cru is a "special occasion" restaurant, it's still fun. They have three varieties of mac and cheese!
---
Cru Restaurant & Wine Bar Quick Tips:
Wine Cellar: Walk through the wall-length wine cellar and choose your own adventure.
Location: It's about a 20 minute drive north of Brainerd/Baxter.
Public Welcome: You don't have to be a resort guest to dine.
23521 Nokomis Ave., Nisswa, 218-963-8756, grandviewlodge.com