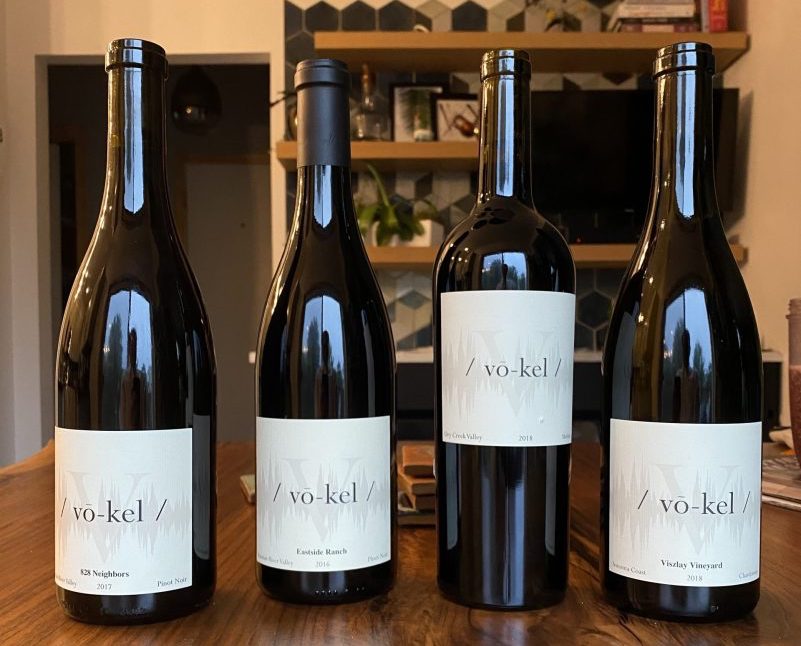 So many Minnesotans are involved in the wine business. This includes people fighting our cool climate and harsh winters making terrific wines, and dozens of innovative importers bringing great products to locally owned bottle shops. Finally, there are people with Minnesota ties making wine in more traditional winemaking areas, like the suburban East Metro team behind Vokel Cellars in Sonoma County. (There's also Shoreview native Andrew Berge working for La Pitchoune and Chelsea Hoff's Fearless.)
Beth and Gregg Cummings already had an interest in business, start-ups and wine. Gregg is a senior vice president for Morgan Stanley, and Beth has a background as a physical therapist and lived near wine country before moving to Minnesota.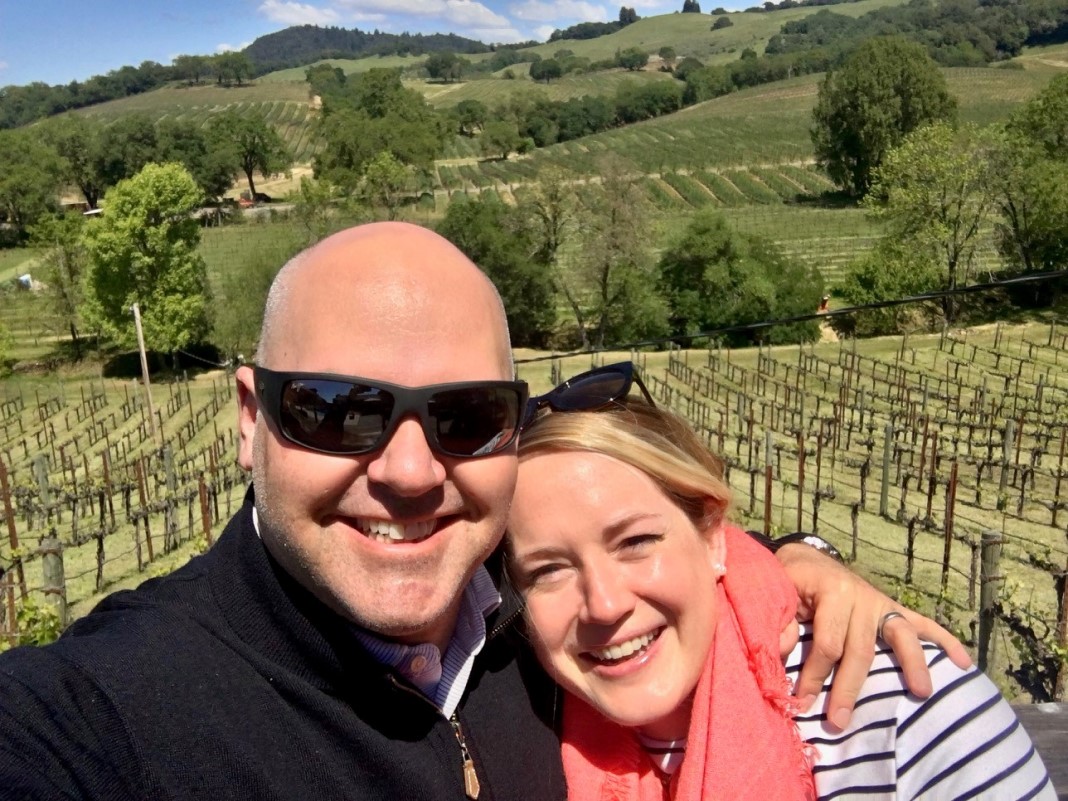 When they were in San Francisco not long ago, they didn't think they'd be marching towards an ownership interest in a winery. During a wine-tasting excursion in Napa Valley, they visited the home of Beth's former boss. "The home is a stunning property that is overlooking the Silverado Trail. There we met new friends who were making delicious wine and who would be our future business partners of Vokel Cellars," Gregg says.
In November 2015, they had dinner with these California friends in St. Paul. "One night in the St. Paul Hotel lobby bar, they said they were thinking of opening their own winery," he explains. "After a couple bottles of wine in the St. Paul Hotel we did the handshake deal. A couple months down the road we were partners in a winery."
Vokel Cellars specializes in Chardonnay and Pinot Noir, with winemaker and co-owner Dana Von Sternberg. Vokel means "in their own words," which is the philosophy of the winemaking—let the grapes speak for themselves.
I've tried an excellent Sonoma Coast Chardonnay, with bright fruit, only a hint of oak, and a long, elegant finish. The pinot noir really shines here—excellent food wine with nice acid to balance the cherry fruit. Neither thin like some pinots nor flabby like I often see from Napa and Sonoma, these are great wines.
A couple years ago, Beth was pregnant, while they were developing the flavor profile they had hoped to achieve. She couldn't really taste at the time, but it gave her something to grow and look forward to while she and Gregg were growing their family. "We had a picture of 15 to 16 bottles of Pinot Noir and Chardonnay to compare our palate to," she says. "We loved Russian River pinot. Not too big and buttery but a little crisp. A little more Burgundian in the style of a pinot."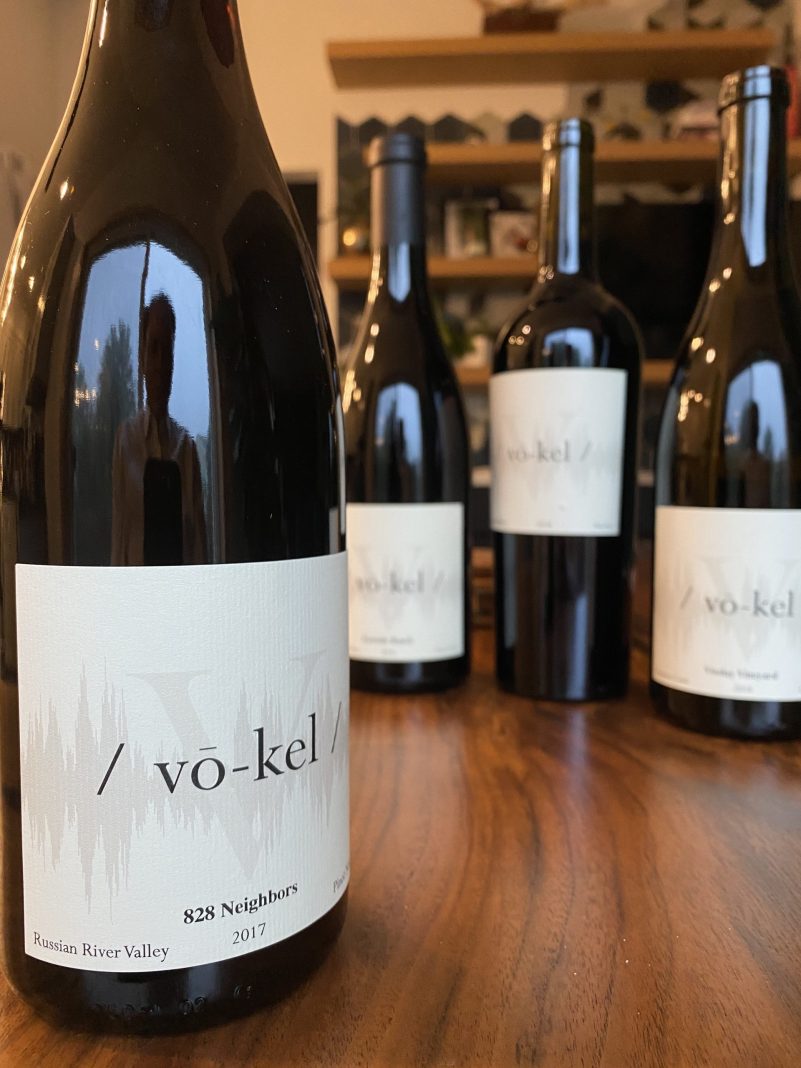 Beth leads the marketing in the Midwest which is largely word-of-mouth. "We always run into Minnesotans when we're out there. We only make 1500 cases—it's fairly boutique. It's been fun sharing our story around the cities and beyond," she says. Especially in the time of COVID. They're on the list at St. Paul Grill and Meritage, restaurants where Gregg and Beth frequent, but it's mostly done through their mailing list.
"Small batch wines are unique enough we can stay direct to consumer. Not high sugar, not big bold, we release two years after they're picked," she says. Almost everything is $60 to $70, direct from the winery, a cool way to support Minnesotans making wine.
"We're not doing it to get rich," says Gregg, laughing. "It's an absolute passion project, and along the way we drink the wine."
Vokel Cellars, VokelCellars.com
Facebook Comments