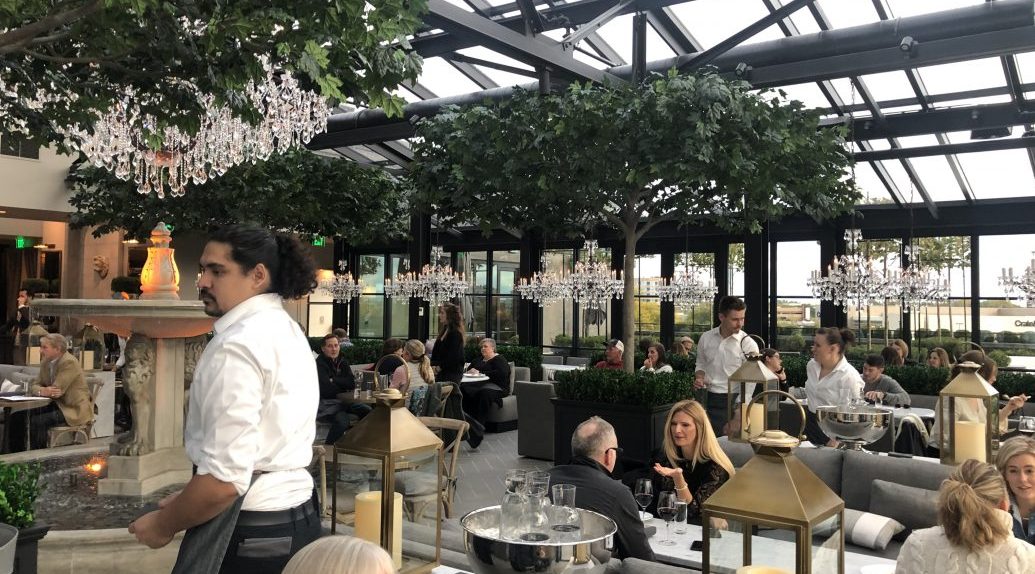 Restoration Hardware is now RH, and the furniture store's third floor is home to the sexiest, hottest restaurant in Edina. Windows surround the luxurious rooftop space, furnished with stunning chandeliers, the most comfortable restaurant chairs I've ever sat in, and tables that cost more than my mortgage.
Everything's expensive here, and no one seems to really care. This is the spot for ladies who lunch in Edina. Are you in a south Minneapolis mom's club? You've been here a half-dozen times over the last couple months.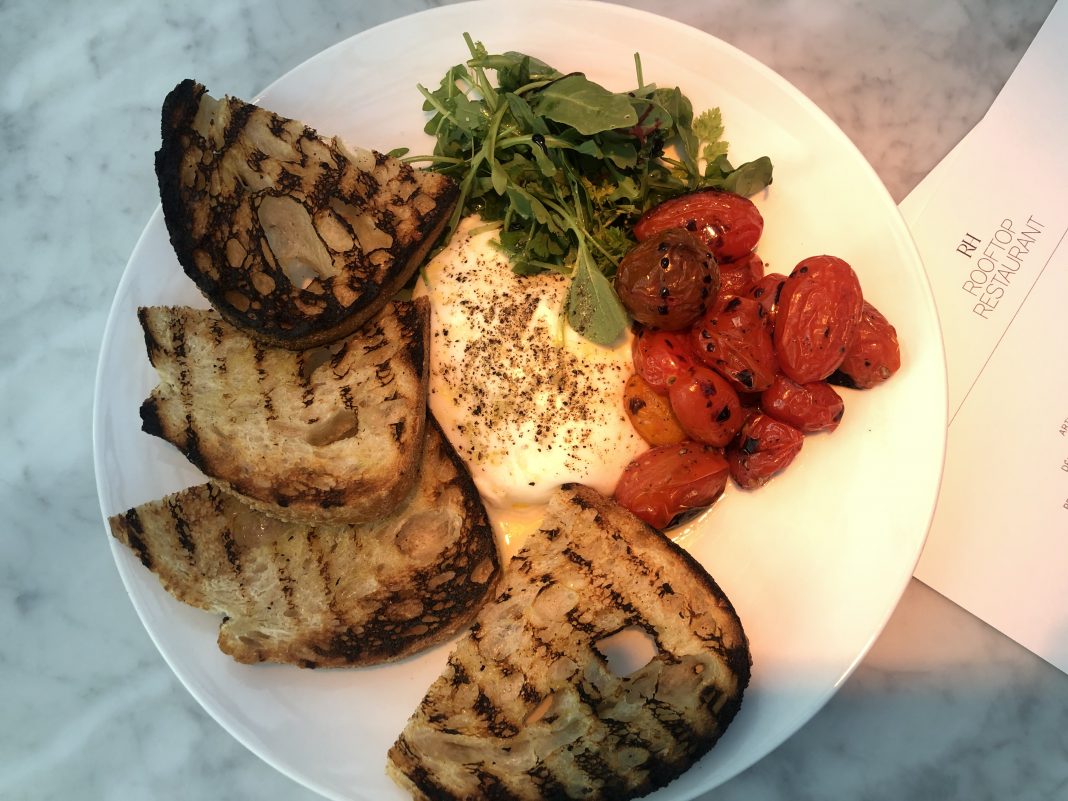 And, frankly—you should feel good about it. You're eating and living well. We loved the perfectly creamy burrata served alongside blistered, oven-roasted tomatoes and charred sourdough toasts. The $22 price tag? An easy appetizer to share, and as I gazed out the windows framing the Minneapolis skyline, I thought: Worth it. Just take a look at the photo (above) and make your own decision.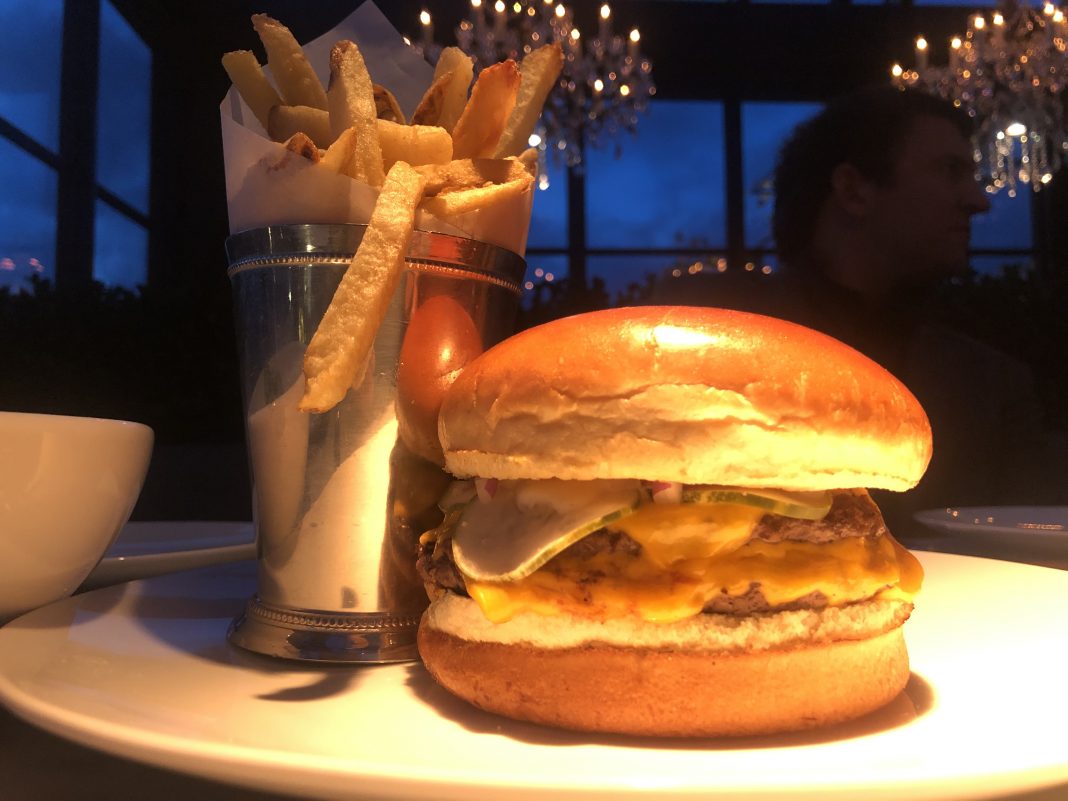 The RH burger, created by the chef behind the legendary Chicago Au Cheval burger, is nearly as good: two smashed patties with sharp American cheese, pickles, onion, and Dijonnaise. The $6 pork belly upgrade makes this an astonishingly $27 (!) burger. I found the bun to be too big, overwhelming the flavor of the burger, and the price is ridiculous.
Better than the burger: a riff on a cheesesteak sandwich, with thinly shaved ribeye on charred garlic bread. Oozy, melty swiss cheese, a lovely salty au jus. Are you ready for a $26 sandwich, Edina? It's a really great sandwich, but it's a $26 sandwich!
The $31 roasted half-chicken feels like a bargain, resting on a dreamy olive-oil potato purée. Simple preparation with roasted garlic. The chefs here let the flavor and the juices of the chicken shine. 
The wine list is nicely curated, although there is no real bar to speak of. Yes, there's a bar tucked into what looks like an oversize closet with a couple of stools, but RH clearly wants you to wait for your table by wandering around the store. Too bad, as this would be a glorious spot to sit and enjoy a buttery Chardonnay or a zippy Zin.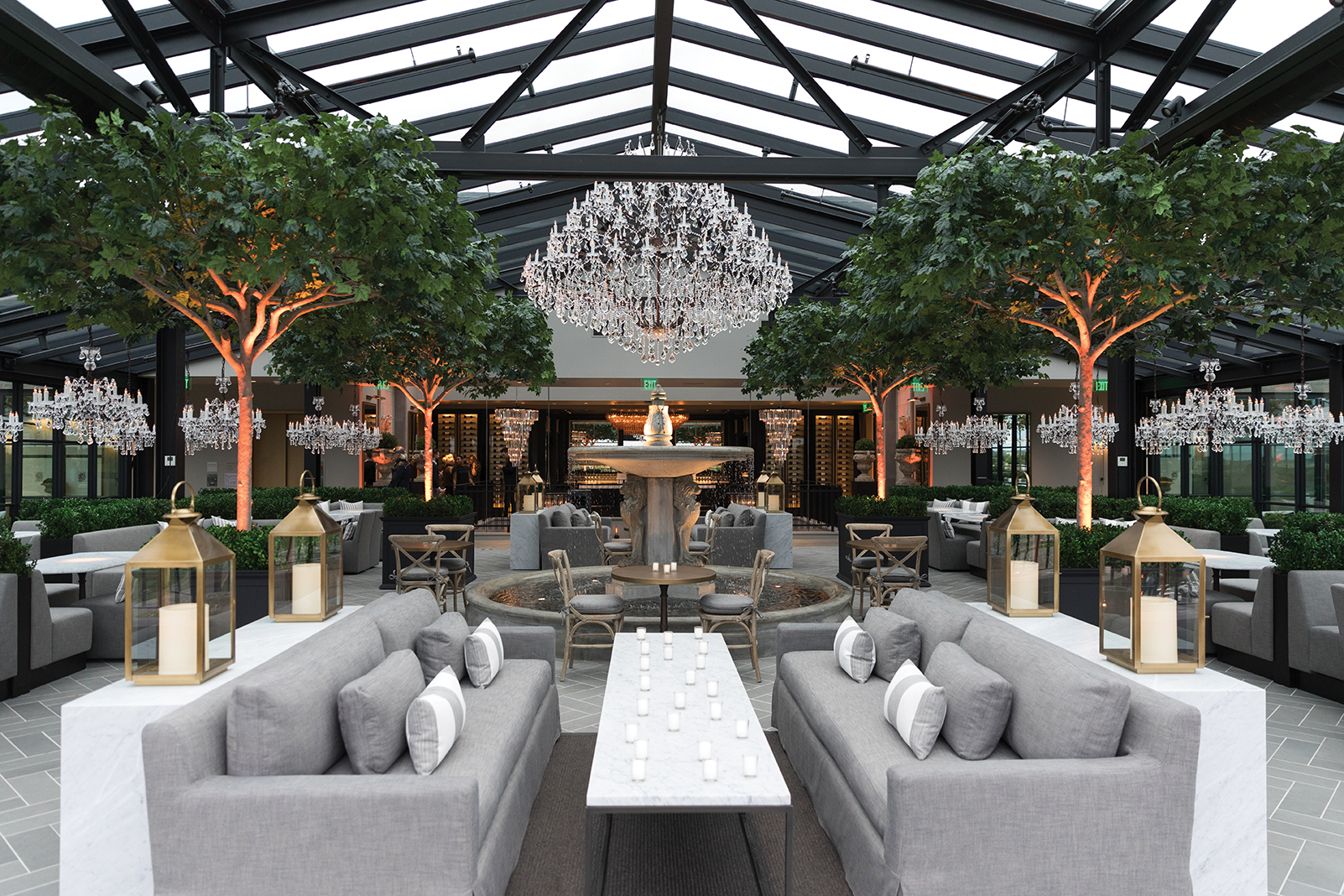 This is a tricky review to write. As you can tell, I'm offended by the prices here. They're crazy. But the food is well-prepared, well-designed, and quite tasty. So, if you make more money than your average writer for a high-quality regional magazine—go to RH and enjoy! And if you're looking for a nice night out in Edina and you don't want to cross the Minneapolis city line, it doesn't get much better than this. RH urges you to ignore the bill and focus on its knockout of a setting. And maybe go downstairs and buy a new $5,000 sofa. You deserve it, after all.
RH Rooftop Restaurant
6801 France Ave. S., Edina
952-206-6307
Facebook Comments