It would be cliche to call the Emerald Lounge a gem, but alas, it is a jewel on St. Paul's West Seventh Street. OK, I promise I'm done with that. There's just something about the exposed brick, the nighttime lighting, the long and narrow footprint of this place that makes me feel like I'm in New York City.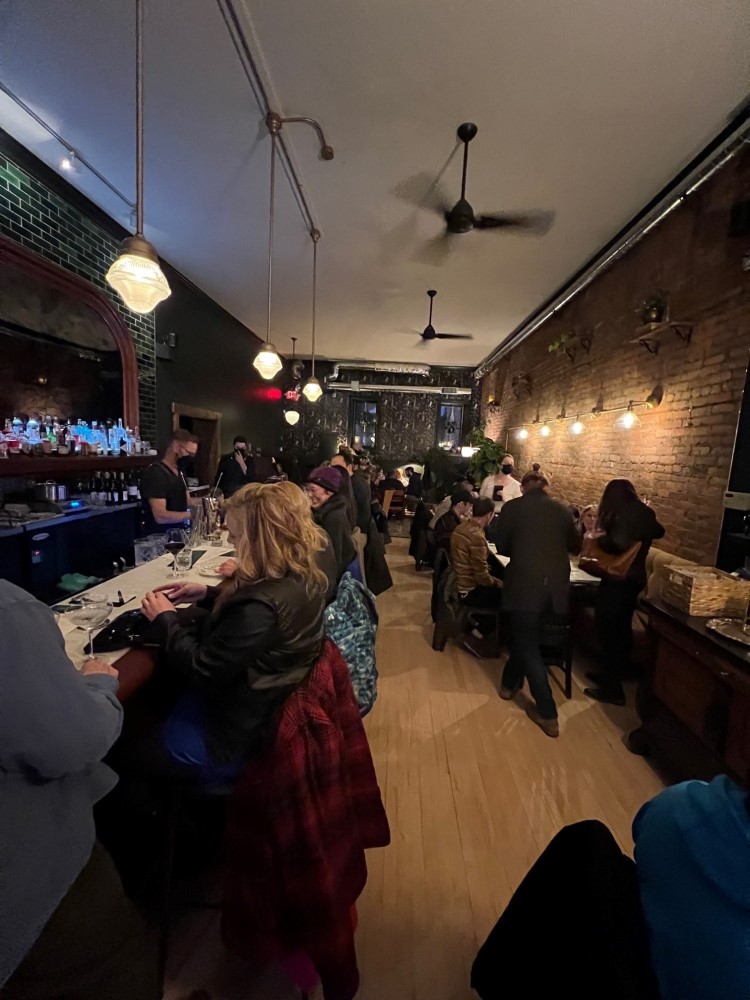 Emerald is the nighttime companion to next-door Claddagh Coffee Shop. To me, it exudes sexiness, bringing a vibe of nightlife elegance and excitement between DeGidio's and Mancini's. Dark, luxe, and with food and drinks to match, this new hot spot is the talk of the town.
The small plates are a delight. I can't resist chips and dips, and Bill's absolutely satisfy. This is homemade onion dip alongside a harissa aioli dip, served with Old Dutch kettle potato chips. You could make your own, but why? Old Dutch gets it done.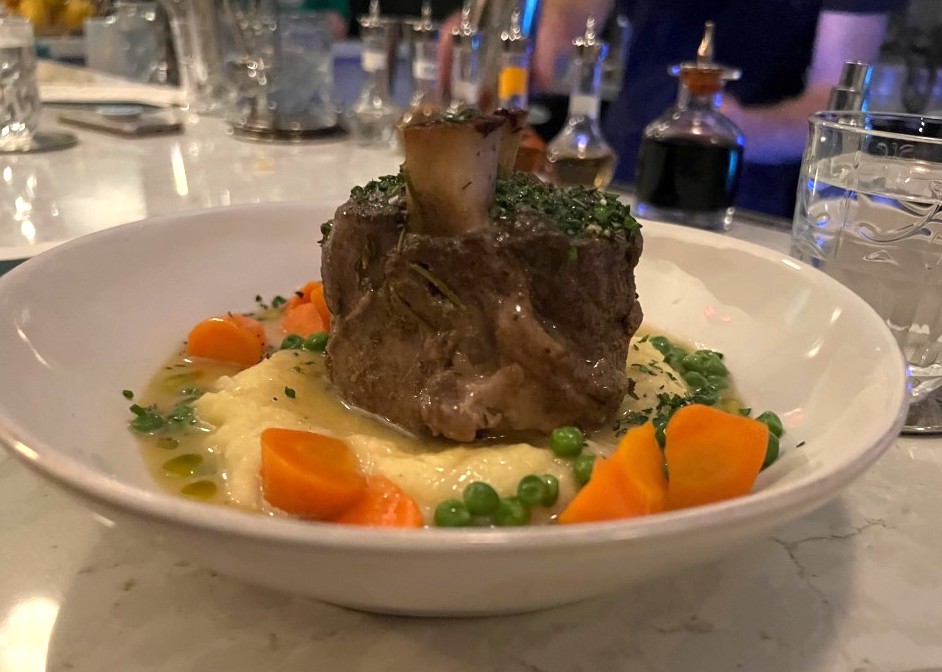 We loved the whipped smoked salmon spread with homemade crackers ($15), and the Korean beef dumplings topped with chili garlic crisps ($15) had explosive flavor. Spice, umami—perfect bar food. The menu has since changed to a spring focus, so you'll find Thai meatballs with a sweet-and-spicy sauce wrapped in lettuce, as well as roasted carrots replacing the fabulous Brussels sprouts.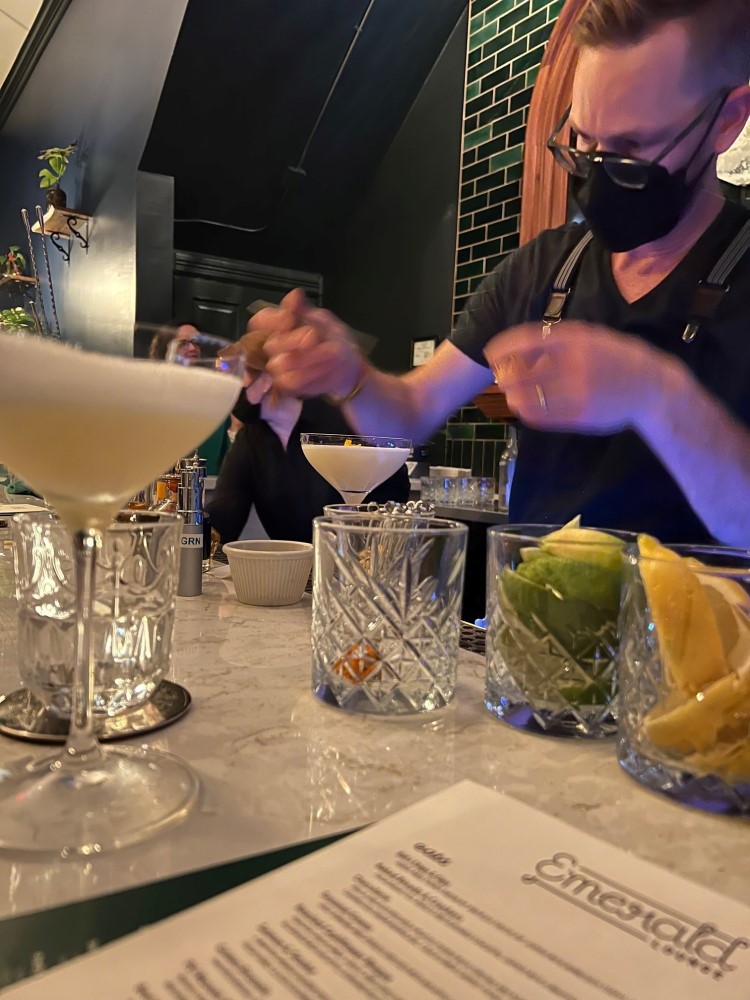 For $20, the pork shank may be the best entree value in town. A giant shank, braised in white wine, is brightened with an herby crust. The've got a great veggie galette ($13), too, with caramelized leeks, kale, and a cheddar fondue.
But the real show is at the bar, where a talented team will stir or shake your classic martini.
Emerald Lounge, 455 Seventh St. W., St. Paul, emeraldstpaul.com
Facebook Comments