How do you select a best new restaurant in this absolute dumpster fire of a year for the hospitality industry?
We saw record unemployment, a drumbeat of closings, and unrest in the streets. But also peak creativity, innovation, and unmatched generosity from restaurants.
Unlike the James Beard Awards, which punted and decided not to honor anyone this year (for a myriad of reasons), we are choosing to celebrate. We're saluting those who fight for their dreams, who lose sleep figuring out ways to feed neighbors in need, who create excellence in the kitchen and take care of their workers, who build patios in their parking lots and make hand sanitizer in their distilleries. We love restaurants, and we love all of you fighting to make it to 2021.
Thus, we'd like to introduce…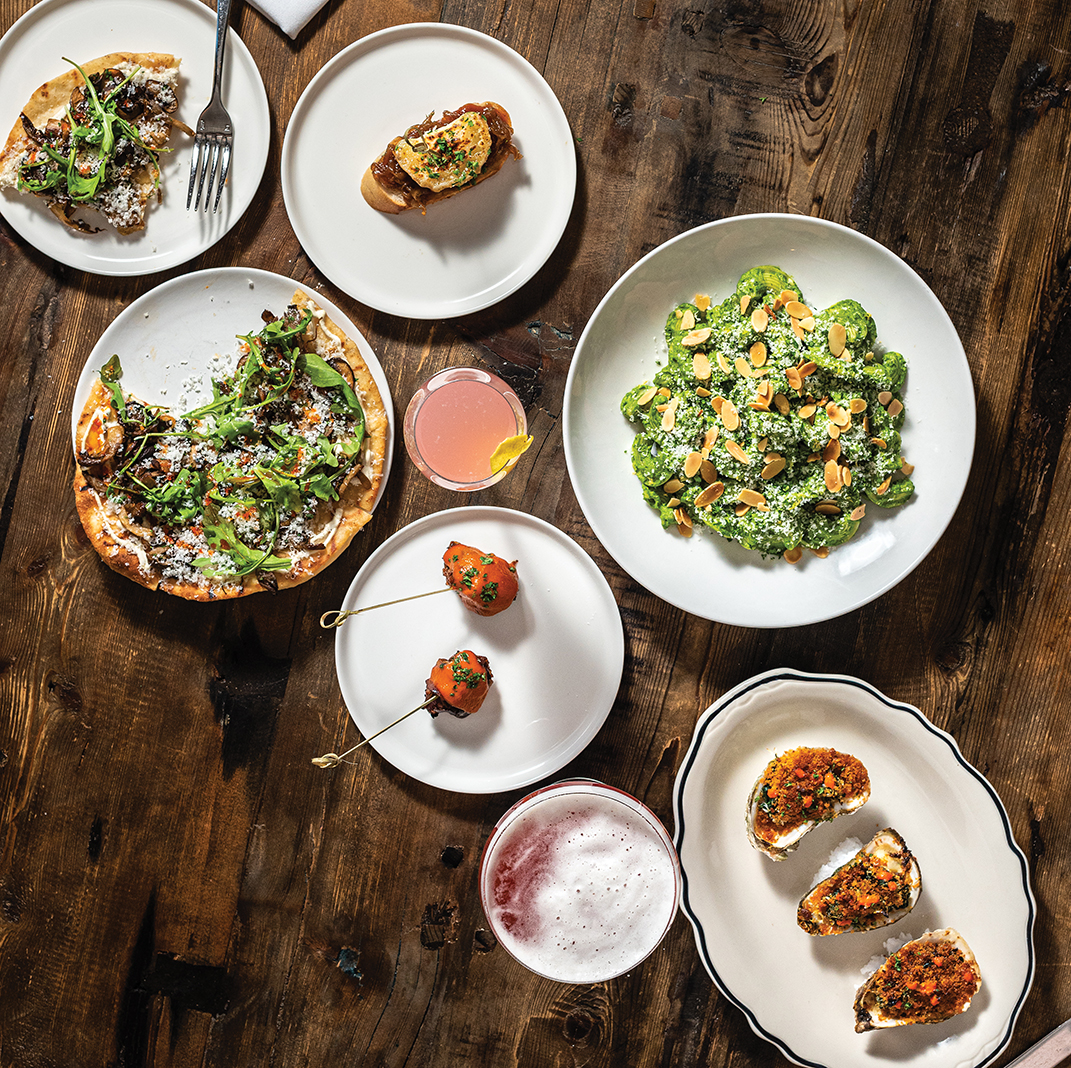 The Best New Restaurant(s) of the Year
Our two best restaurants of 2020 (yes, it's a tie) are the spots I think about visiting the most now and in the near future.
East: Estelle (St. Paul)
West: The Grocer's Table (Wayzata)
In many ways, the Grocer's Table in Wayzata and Estelle in St. Paul couldn't be more different. One, a counter-service, casual, lakeside spot for salads and sandwiches. And the other, a chef-driven celebration of Spanish flavors and exciting cocktails. But there's a drive for excellence and a fight for existence in both of them.
Estelle
Estelle opened B.C.: Before Coronavirus. It was a more innocent time: dining in a packed room in St. Paul even at 9 p.m., snacking on baked oysters smothered in a red sauce imbued with meaty pepperoni flavors, marveling at the bowl of boldly green noodles, each shaped like a rooster's crest and swimming in jalapeño pesto.
Three young, but experienced, industry people built this place: Chef Jason Hanson worked at some of the best neighborhood restaurants in this state (112 Eatery and St. Genevieve), co-owner Peter Sebastian ran front-of-house throughout St. Paul, and if you like sitting at the bar you've probably run into beverage director Tim Schaaf somewhere.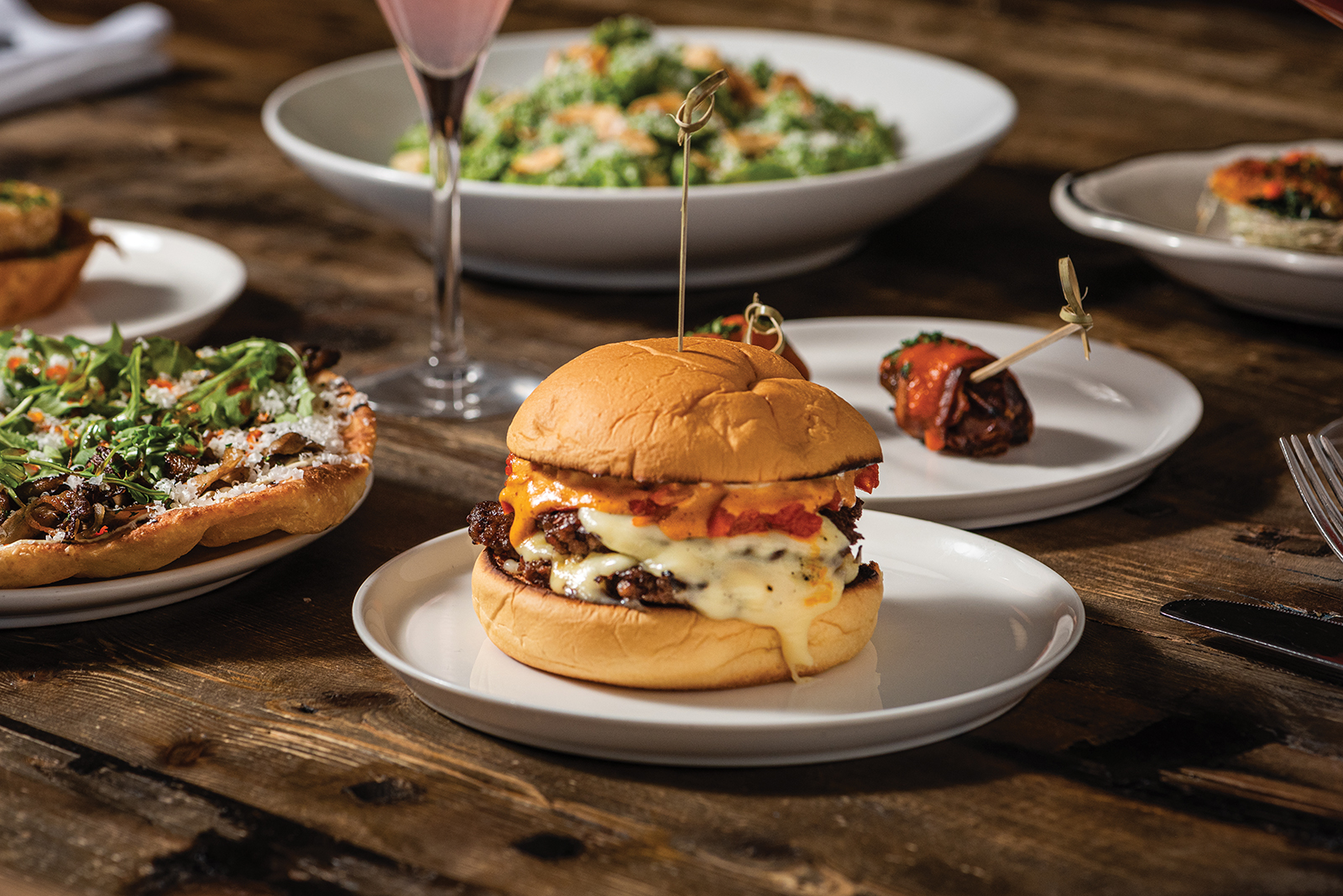 While they built a neighborhood restaurant of our dreams, they've achieved their own—no longer working for someone else, they're charting an approachable, affordable, and modern version of a great restaurant.
The Grocer's Table
The Grocer's Table opened D.C.: During Coronavirus. (Also, During Construction.) It's no one's dream time to open in Wayzata, but Lindsay Pohlad (yes, of those Pohlads) had been working on her idea since at least 2015, and it was finally time.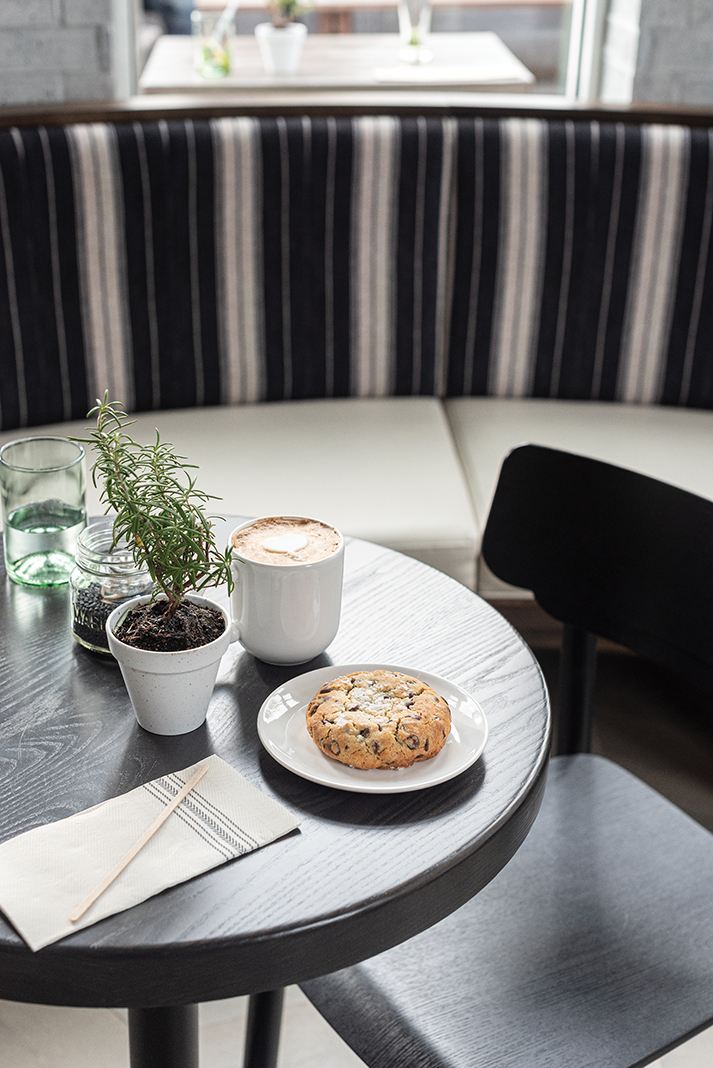 Her grab-and-go, all-day café and market is soaring. Great coffee in the morning, elevated sandwiches and salads in the day, and a wine bar at night. They're baking rustic-style, and their chocolate chip cookie (that looks more like a muffin-top) has already become iconic in the western burbs.
The surprise is how excellent the food is: It's really, really good. A swoosh of green goddess dressing and avocado makes a beautiful BLT sing; the cured tomato and white albacore elevate a Spanish tuna salad to cravable status. Wood-fired pizzas lean toward flatbread, but toppings like country ham, fig with goat cheese, and Italian soppressata make them taste fresh.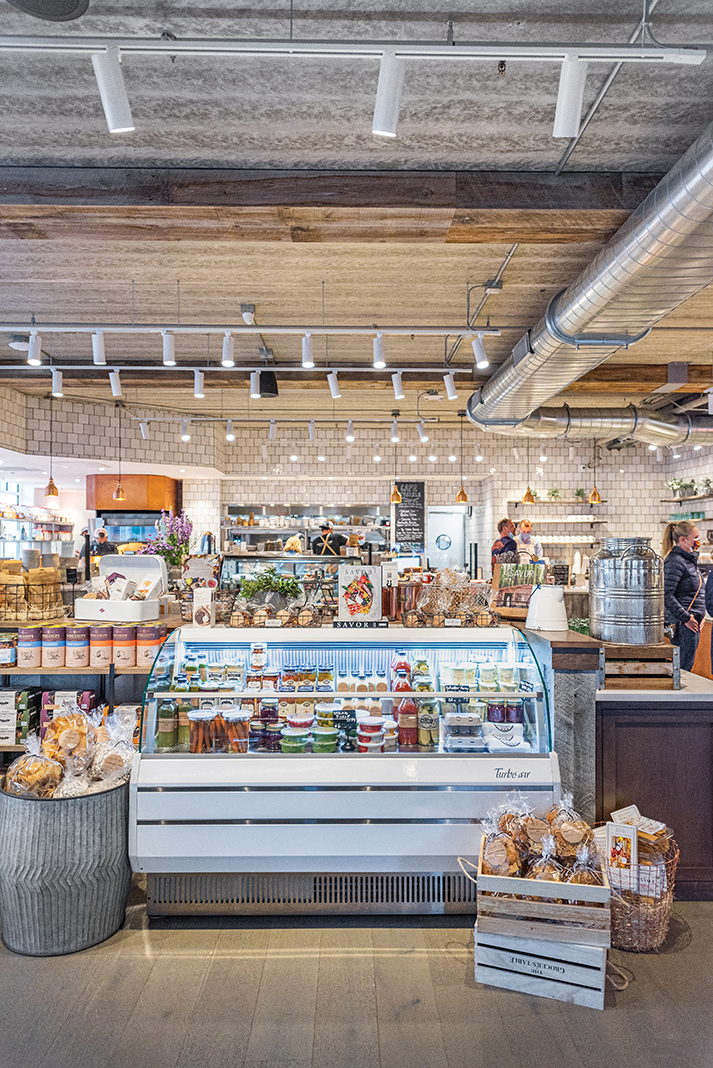 The entire place feels breezy to me. With the white decor, the light salads, and the casual friendly attitude, it's as if Pohlad airlifted this place from Nantucket and placed it in Minnesota. In a time of takeout and patio dining, the Grocer's Table wasn't originally designed to be the perfect place for 2020, but in its true laid-back style, it just is.
Best of the Rest
Rebirths
West: Marna's Eatery & Lounge (Robbinsdale)
East: Handsome Hog (St. Paul)
In Robbinsdale, Marna's went from a café to an eatery, and expanding into the old Pig Ate My Pizza dining room meant an expansion of high-quality Costa Rican entrees like nowhere else in the state.
For chef Justin Sutherland's Handsome Hog, moving up to Cathedral Hill from Lowertown came with a significant upgrade in vibe and quality. It's never been better: They've dialed in the smoke and barbecue, they've amped up the fun with a thriving summertime patio scene, and the bourbon continues to flow.
Food Hall
Potluck (Roseville)
There are at least three restaurants inside Rosedale Center's new Potluck food hall that should be national: the build-your-own hummus bowl Chickpea, TV host Jason Matheson's marvelous home for biscuits Betty & Earl's, and Stine Aasland's Nordic Waffles.
A shopping mall shouldn't house the best hummus in town, or the best biscuits I've had in my life, or the dreamy, crispy, soft, heart-shaped, cardamom-laced waffles that captivated the Minnesota State Fair in 2019. And yet, here we are.
Food Party
Billy Sushi (Minneapolis)
There's a good reason "Billy" is the only name you need to know in sushi in this state: He's the best. He's also loud, funny, chatty, and a one-man party. Billy Sushi, in Minneapolis' North Loop, feels like you've been invited to chef Billy Tserenbat's home, which I presume also has the best Japanese sakes and whiskey and fish flown directly here just for him. You might recognize some of the rolls from Sushi Fix before he sold that spot, and you'll definitely recognize Billy's laugh.
Neighborhood Gem
Heather's (Minneapolis)
Heather Asbury got two weeks in at Heather's before COVID-19 changed her (and everyone's) life. The longtime manager of beloved farm-to-table pioneer Lucia's in Uptown opened a neighborhood restaurant not far from Lake Nokomis. Rather than shut down, she continued to serve her community with daily brunch, a great French dip, a ridiculous potato salad with giant chunks of bacon from a local farm, and a warm smile from Heather herself.
Patio
The Gnome Craft Pub (St. Paul)
St. Paul's biggest patio is also its best—and it should be for what owner Brian Ingram reportedly spent to gut and upgrade it ($250,000!). He deployed more than 200 seats, a handful of hammocks, and plenty of heaters to try to make the Gnome the place to be during the nine months of the year no one in Minnesota wants to eat outdoors. The Gnome was that place during its pre-COVID existence as the Happy Gnome, before the previous owners had to close. Huge beer selection, a fun supper-club menu with lots of melted cheese—they took the "Happy" out of the name, but Selby Avenue (and beyond) is sure happy with the results.
Steakhouse
Baldamar (Roseville)
If you thought it was crazy to put a high-end steakhouse in a Maple Grove mall parking lot, Pittsburgh Blue proved you wrong. So, everyone who thought Randy Stanley was crazy to put Baldamar in the outlot of Rosedale Center—you are the crazy ones! Baldamar is an excellent restaurant. It has all the dark wood and plush seating you'd expect, along with the consistent execution of a restaurant that's been open a decade. All the lessons learned at Stanley's 6Smith in Wayzata, but transported east to Roseville.
Burgers
Trax Burgers and Bar (Minneapolis)
If there were a dining-industry prize for worst luck of 2020, it would go to Trax Burgers and Bar. It opened in the shadow of Target Field (COVID canceled Twins fans), inside a hotel (no one is traveling), and next to the new Fillmore Minneapolis (the last concert was in March). It's a shame, because the burgers were so good.
I think this place would have been a huge hit. The Trax burger with brisket and short rib and Nueske's bacon ketchup, the zippy barbecue sauce on the Saddle Up, and the triple cheese mornay on the decadent Wagyu Marrow burger—Trax temporarily shut it all down in late August, but let's hope it reemerges.