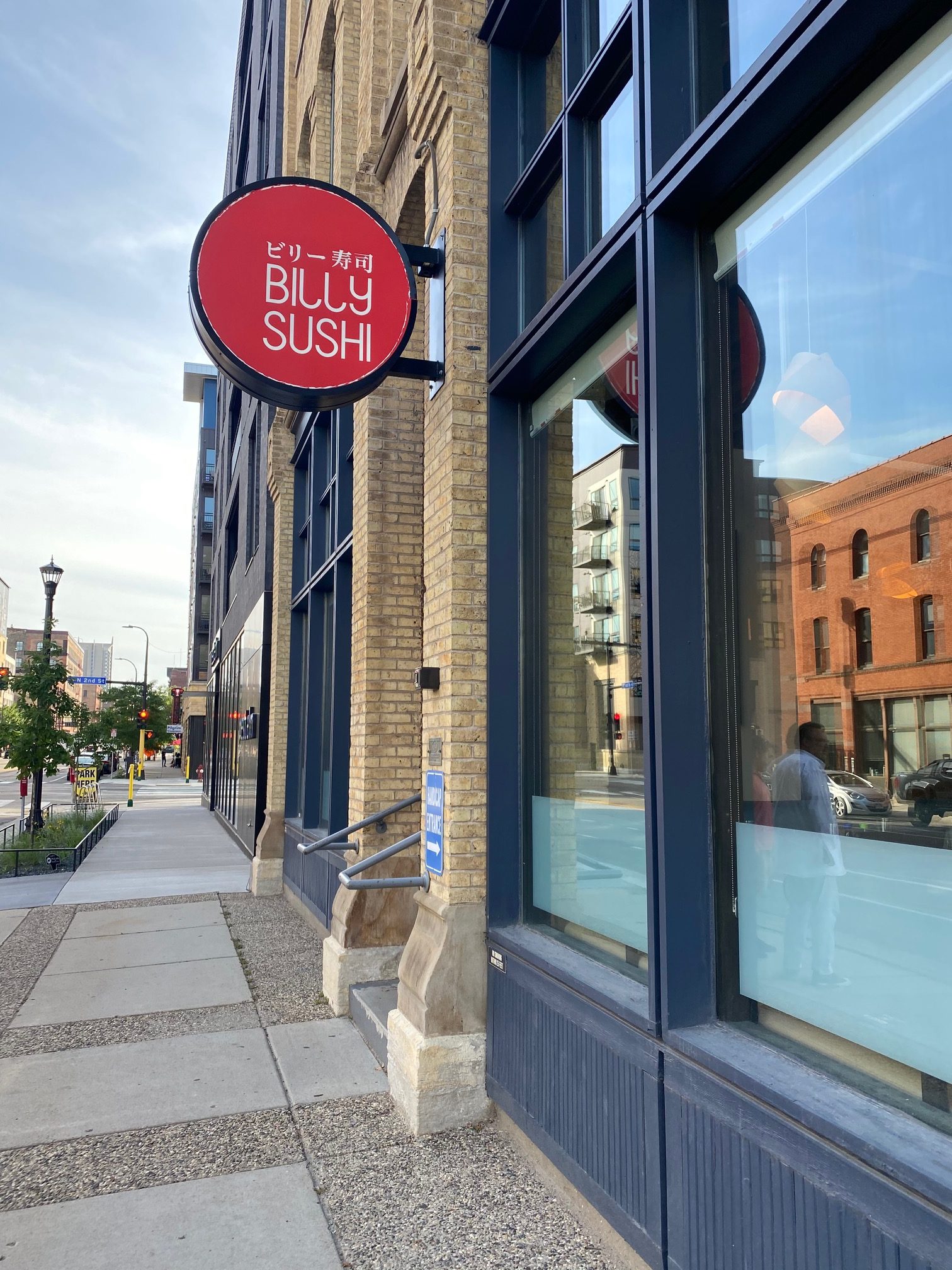 We knew Billy Tserenbat wouldn't be out of the sushi game for long. He founded Sushi Fix in Wayzata before selling, launched a high-end sushi burrito food truck Bibuta, and now he's back. Billy Sushi may be his greatest achievement.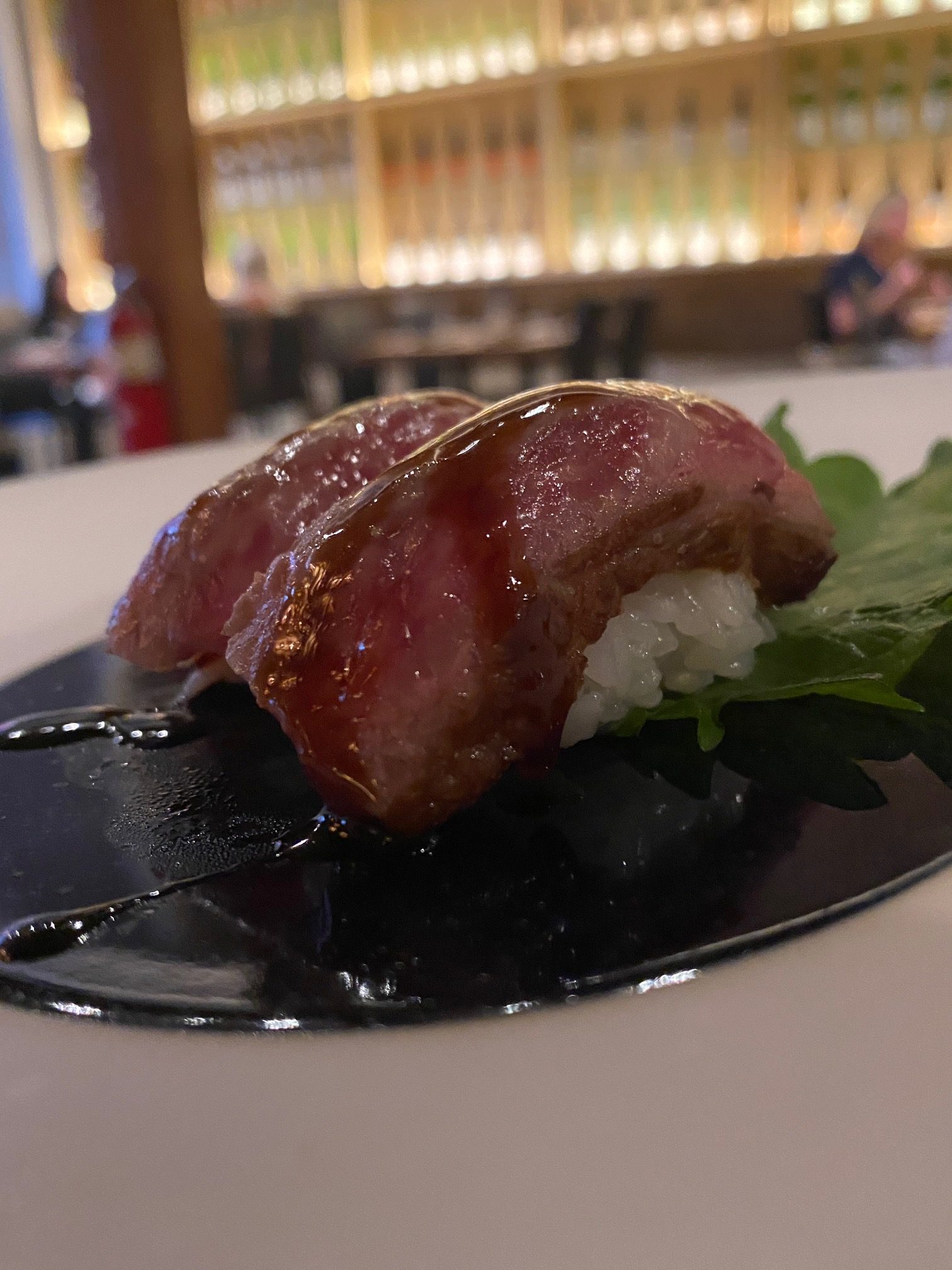 He's bringing in the highest quality fish I've seen in a Twin Cities restaurant, and you can taste the freshness. The salmon is richer, the bluefin tuna meatier, and the yellow tail feels silkier. If you think all raw fish tastes alike, you're in for a treat. This sushi is sliced perfectly, it's more flavorful than most, it's dressed with just enough sauce and hit with just enough salt. You won't need wasabi or soy or anything you typically put on your sushi.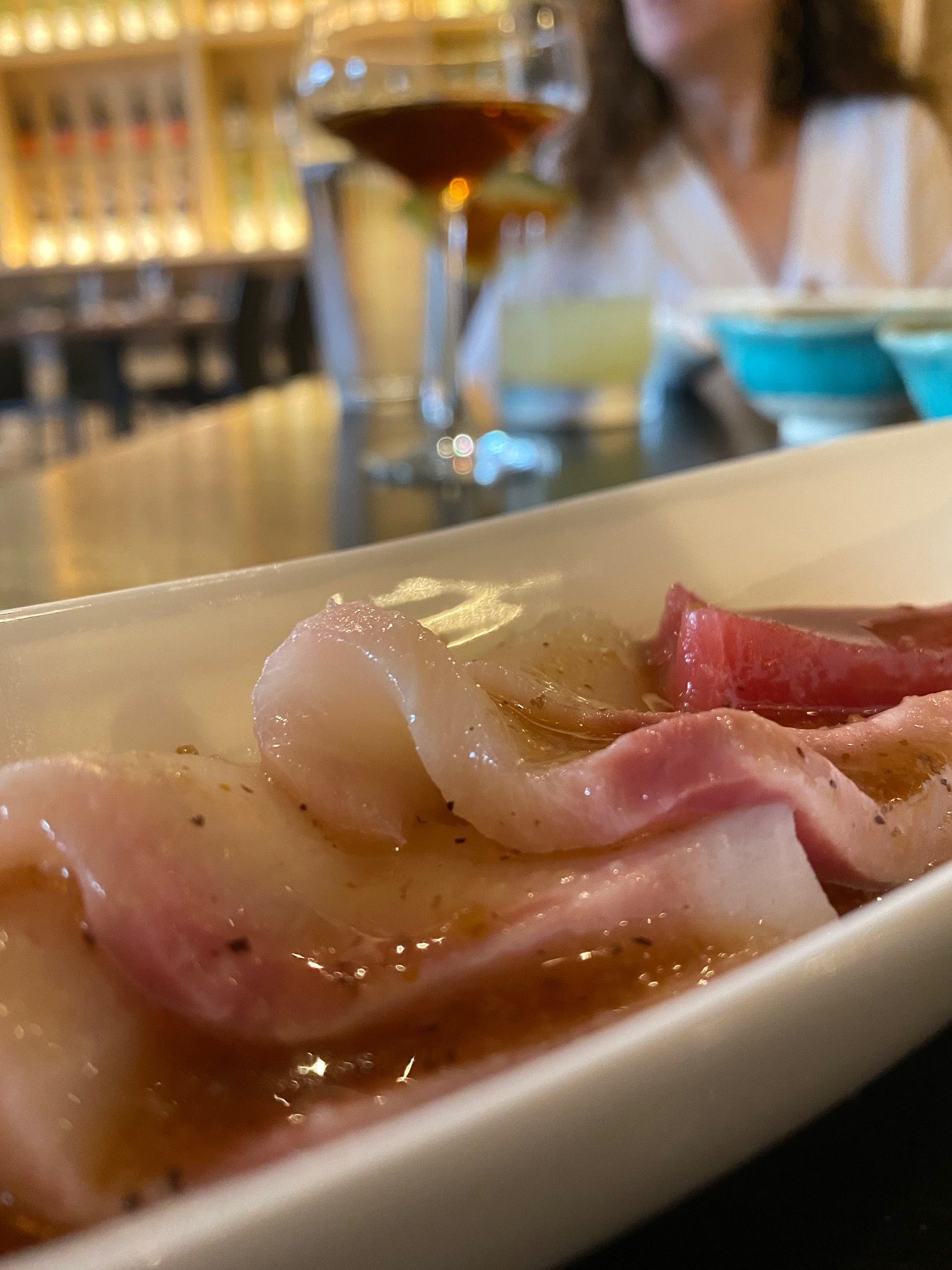 His rolls are over-the-top both in size and in variety of flavors. You'll see lots of familiar favorites from Sushi Fix, including rolls inspired by customers, like the George Clooney: the mix of crunch and spice with snow crab and shrimp tempura was a joy.
The Lefty's spicy salmon with a Triple-P sauce with chili, habanero, and jalapeño will not quite blow your face off with spice, but it'll come close. It's the rice that makes it special: most sushi rice in Minnesota is made with a lot of sugar. Taste carefully – and the dominant flavor will be sweet. Billy's sushi is very nicely balanced: frankly it's still a little sweeter than I prefer, but I get that our palates here have been trained to lean a little more sugary. I can taste the care that goes into this rice, the repeated rinsings to get the starch content under control, the slow cooking, the delicate flavors to create a really great sushi rice.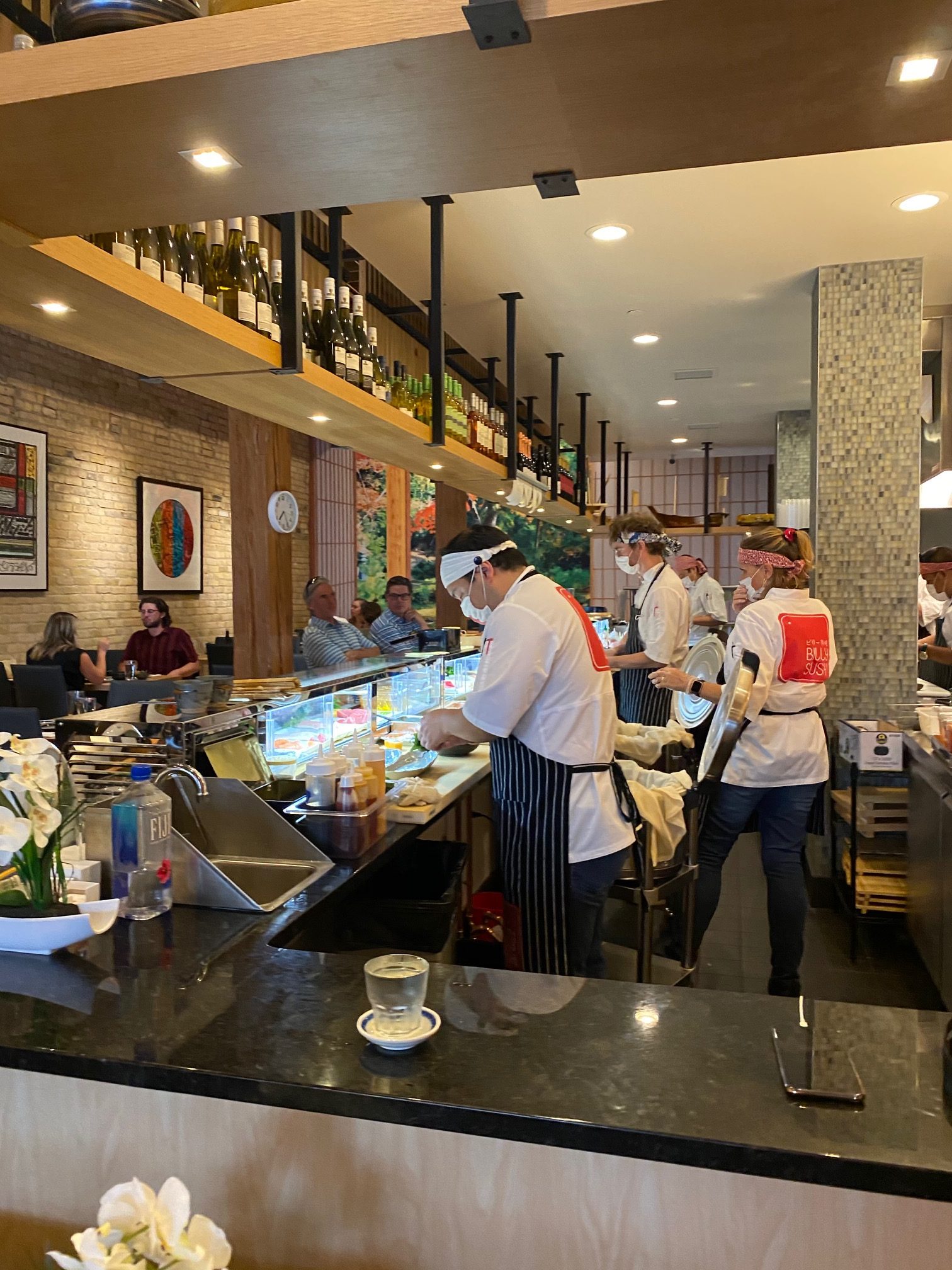 But the best experience is to sit at the sushi bar: that's where you get the true dose of personality from Billy. He is a force of nature: huge laugh, huge smile, and he loves to tell stories. It's also a place where you can go for an omakase experience – chef's choice. And that is always the best way to eat at a top sushi restaurant.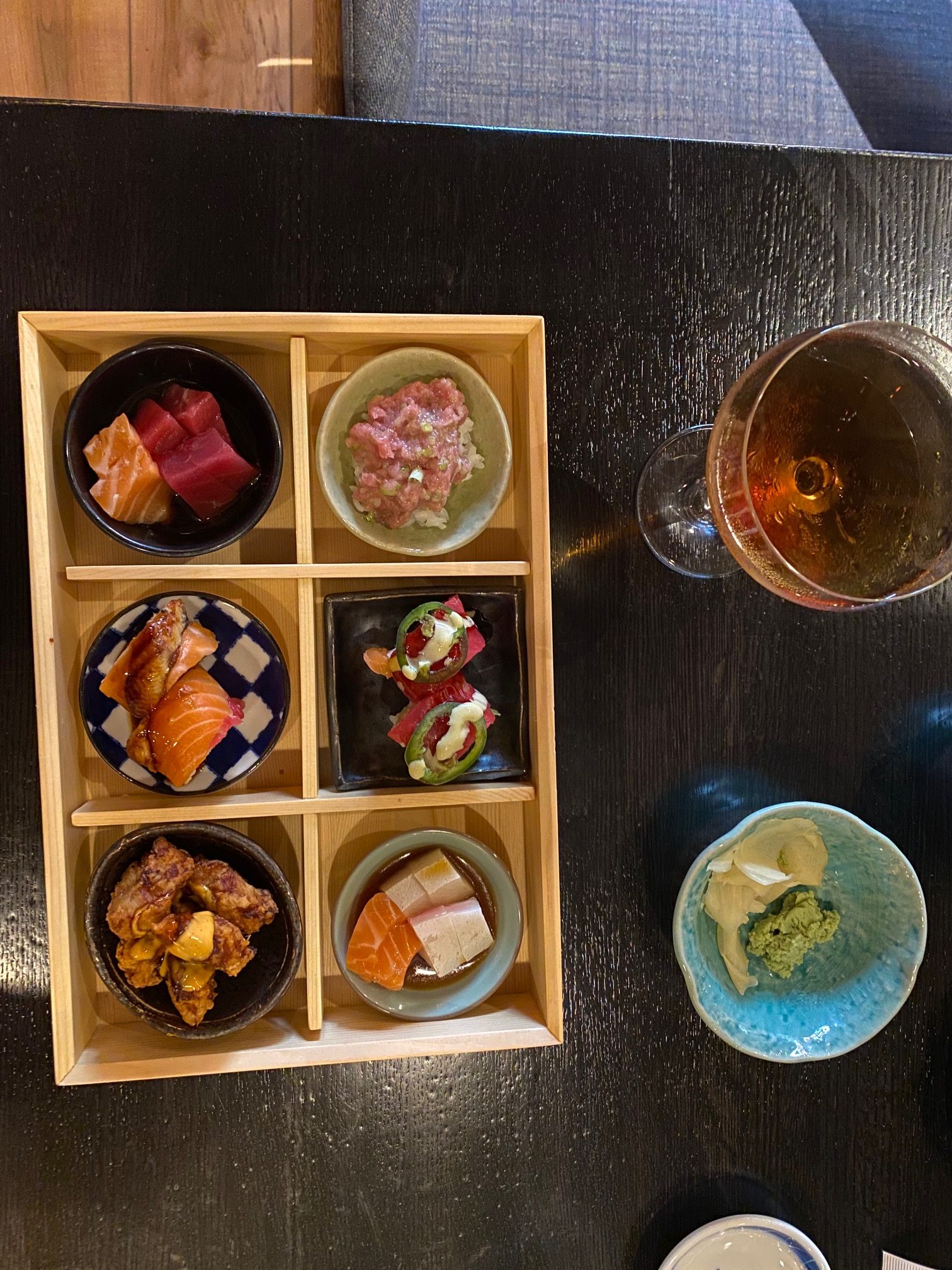 I do want to warn you, while Billy Sushi was following all of the COVID-19 recommendations on our visit, if you are a more cautious diner there is no outdoor seating, and on the spectrum of COVID-caution I would not characterize them as going above and beyond, if that makes sense.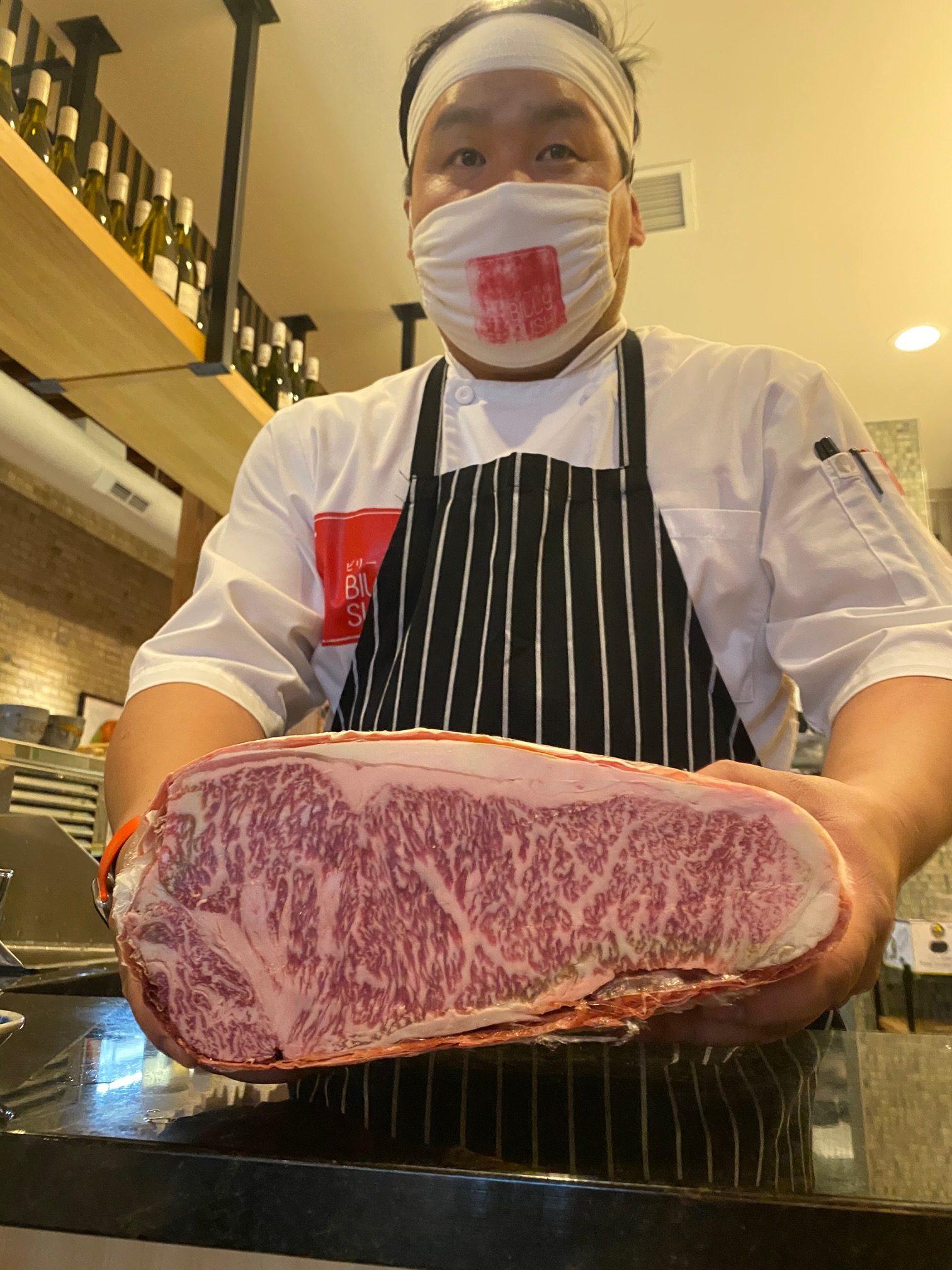 There's more than sushi too – Billy's bringing in top grade Japanese A5 Wagyu beef (just look at the marbling on that bad boy!). He's slicing them beautifully, and serving up a sort of steak-sushi.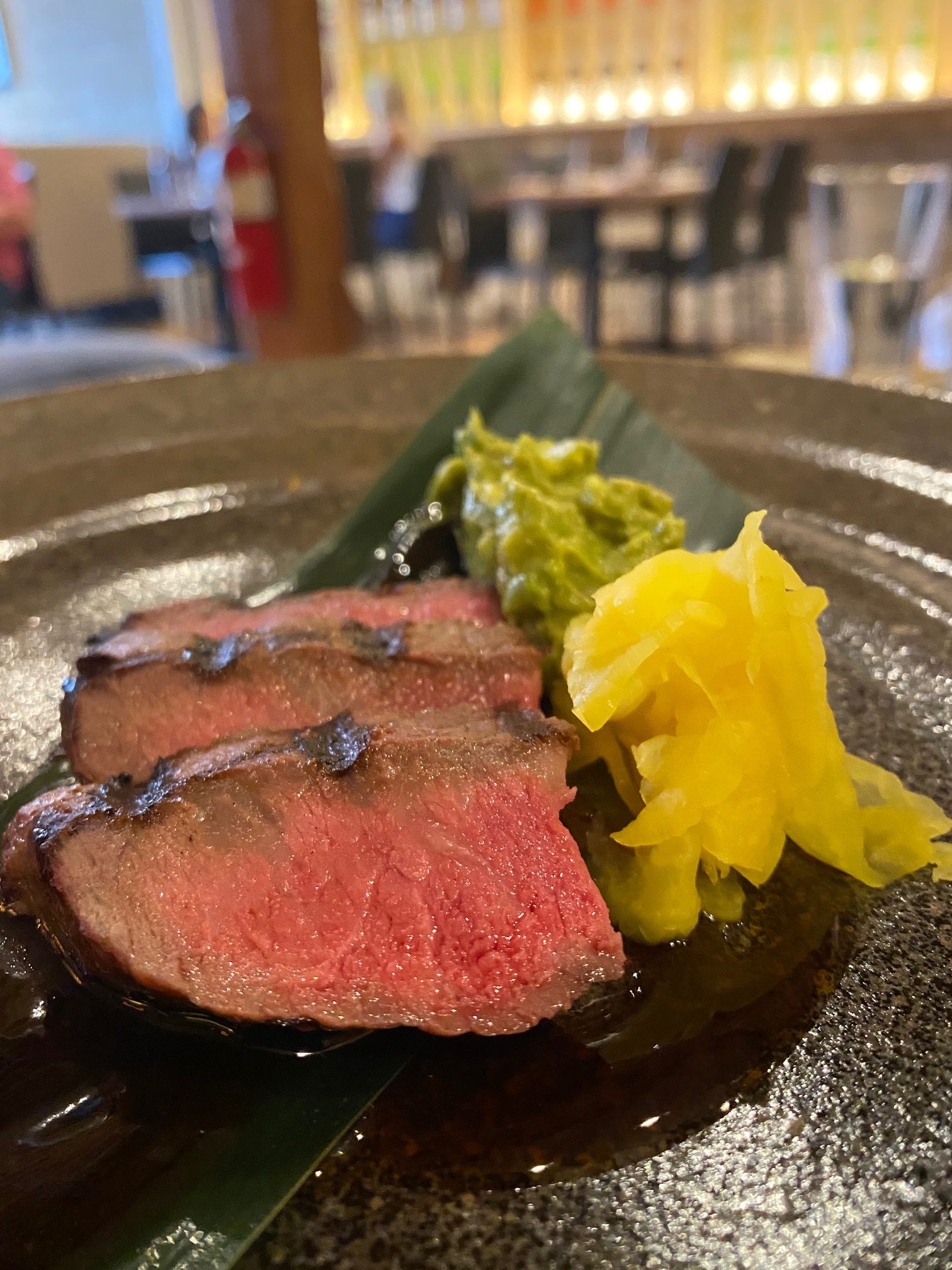 If we weren't in COVID-times, the bar at BillySushi is a place I'd love to hang out. Tremendous sake selection – ranging from everyday drinkeres like Blue Hue and Onikoroski Demon Slayer, to bottles you don't see around here that often like Harushika Shizuku Spring Deer from Junmai, or Ishioka Mighty Peak.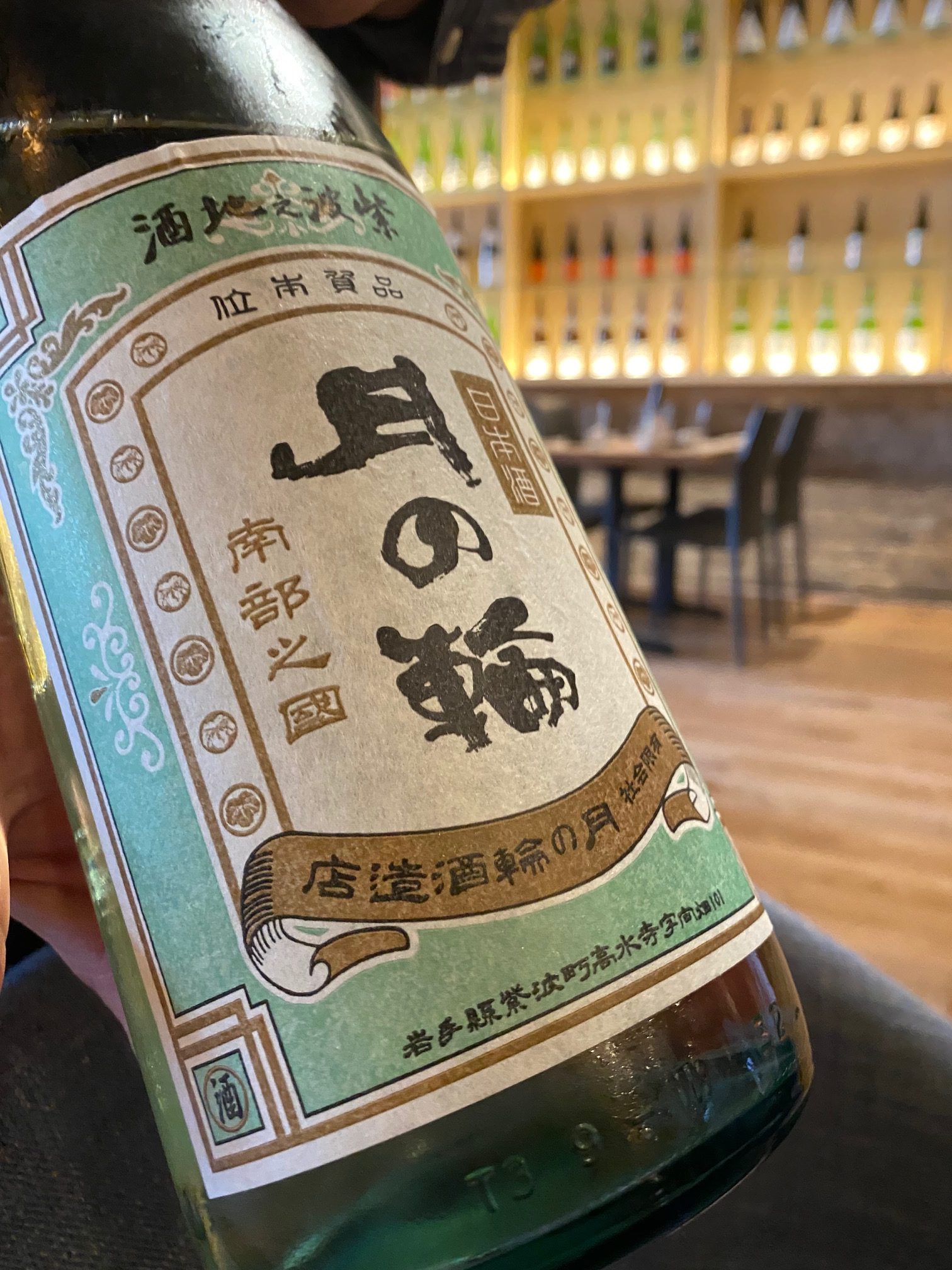 The cocktails are top notch: all use Japanese spirits including Haku rice vodka, Roku gin, Toki whiskey. I, for one, am glad Billy and the party is back, and as he hits his stride and the flights open up allowing more international fish to come directly to Minnesota, I know this North Loop hot spot is going to get even hotter. Kampai!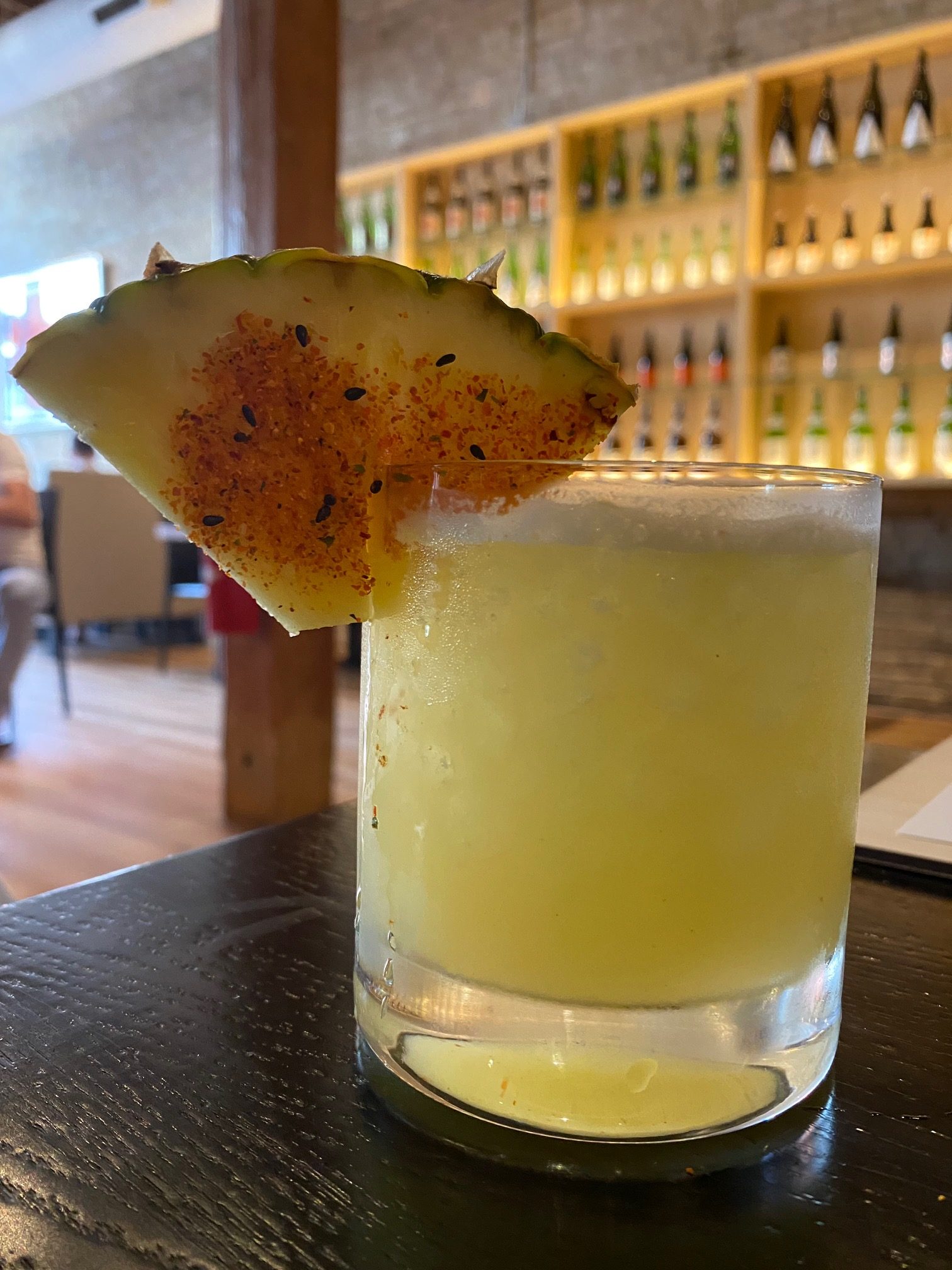 Billy Sushi
116 N. First Ave., Minneapolis
612-886-1783
billysushi.net
Facebook Comments