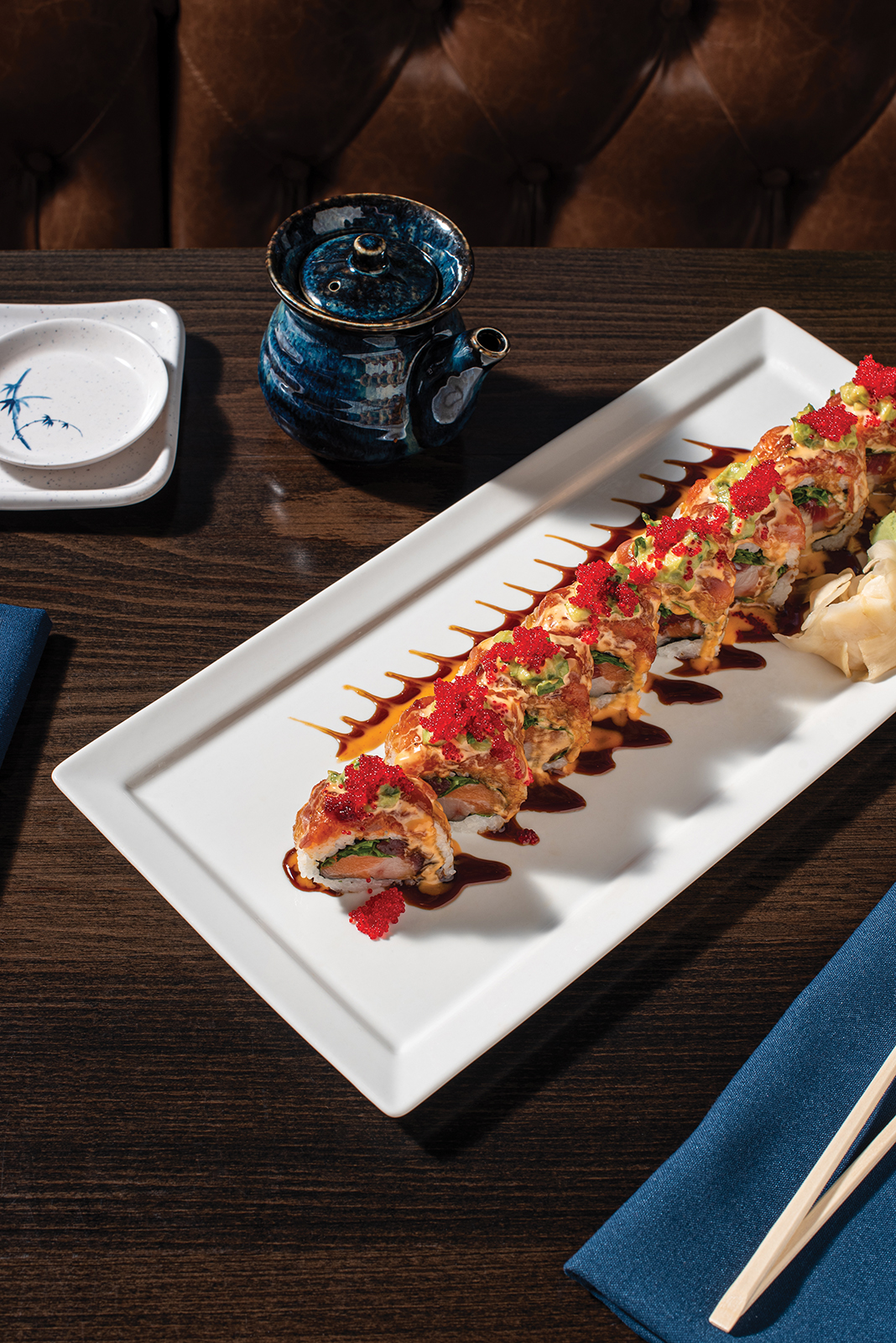 The beauty of sushi is in the tiny details: the perfect cut, the balance of sweet and sour in the rice, the delicate roll that makes your taste buds sing. Sure, the difference between good and bad sushi is obvious, but the difference between good and great sushi is often very subtle.
A sushi purist absolutely adores the intricacies of these little morsels of beautiful raw fish. And yet. Some leave a sushi restaurant still hungry and immediately pull into a drive-thru.
Well, let me tell you about the Tonka Roll at Yumi Japanese Restaurant + Bar. With 10 thick slices, jam-packed yellowfin tuna, yellowtail, salmon, red snapper, and snow-white tuna, along with avocado wrapped in soy paper and topped with wasabi mayo and ponzu sauce, it's the foot-long of sushi rolls. And while it's a little more saucy than I prefer, it's really good. Seriously!
"Value in Minnesota is a really important thing," says Yumi's new owner Aaron Switz, who bought the restaurant's Excelsior location and recipes in 2018. "At some point, people can't afford to spend $60-$70 a person to get filled up."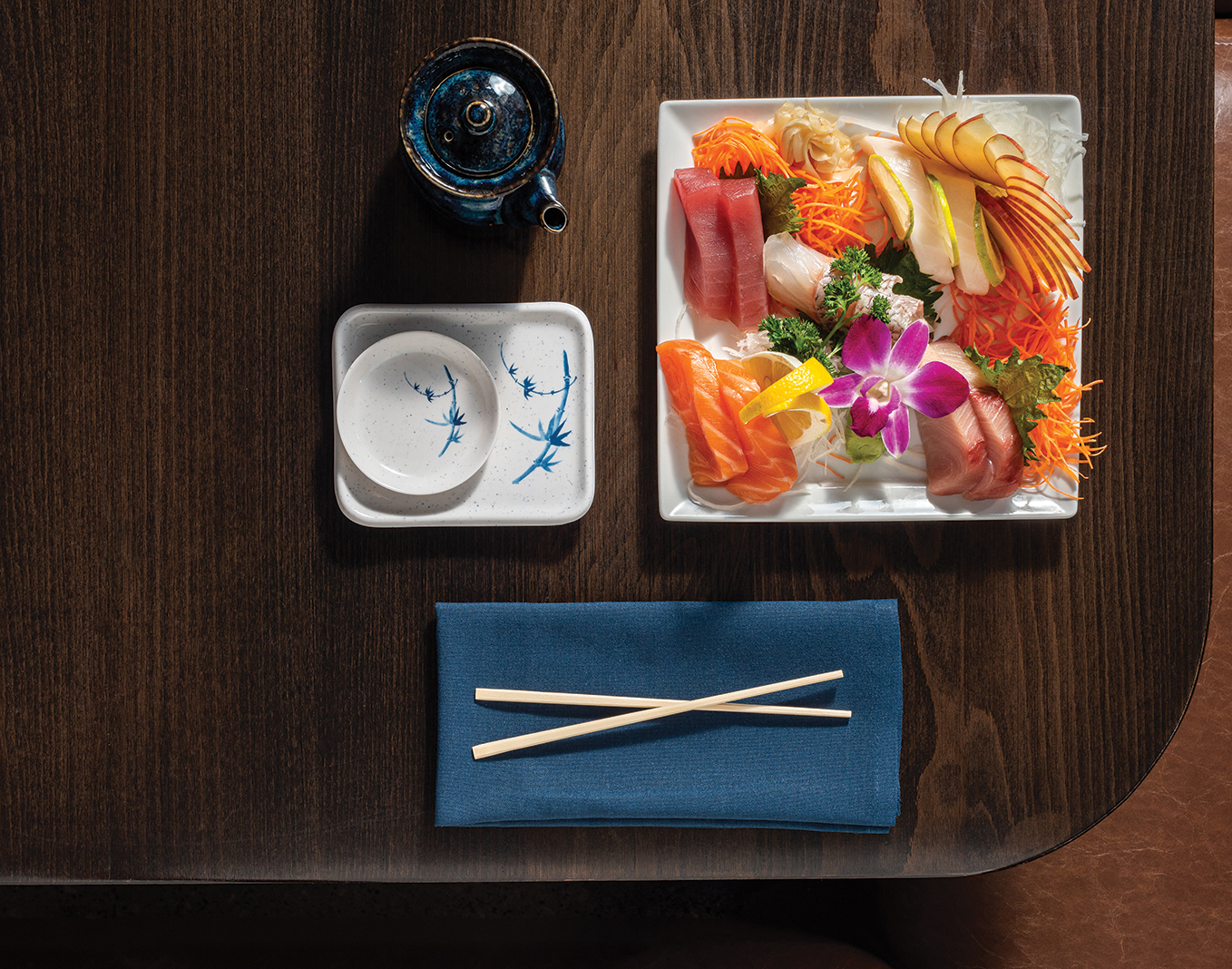 Switz and business partner Mikael Asp already own a number of health-conscious restaurants in Minnesota: Yogurt Lab, Agra Culture, and SotaRol—their biggest sushi play. Yumi's new location on St. Paul's Cathedral Hill is a complete transformation of what was once Fabulous Fern's. (To abide by Minnesota social distancing guidelines, Yumi added an outdoor patio, as well.)
Myoung "Yumi" Kim opened her sushi bar in Excelsior in 1999 and developed a very loyal following, partially, as Switz found, because of the large portions. "I had been going there for probably 18 years, and when Yumi came, we thought she was doing something a little different. The size of the rolls, the quality of the fish," Switz says.
He and Asp talked to customers, and guess what? They liked the big portions. "I've learned it's not what Aaron likes, it's what the customer likes and wants," Switz says.
So, the Tonka roll isn't going anywhere. Neither is the equally large and delicious Titanic Roll, which (to me) could use less spicy mayo and eel sauce, but is an enjoyable bite of yellowfin tuna, salmon, and yellowtail wrapped in spicy tuna and topped with red tobiko.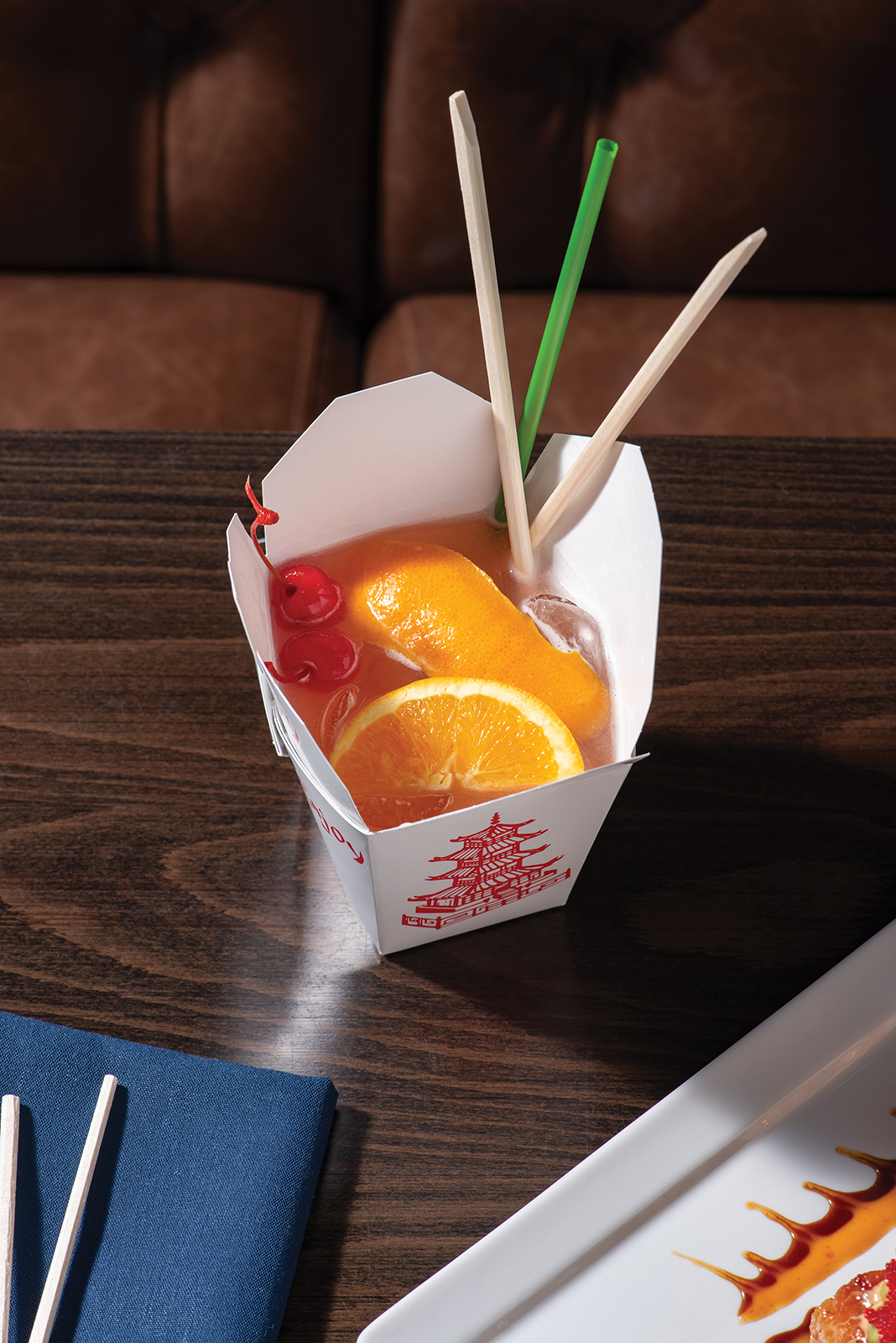 Portion size extends to the 10-piece sashimi sampler, featuring large pieces of tuna, salmon, albacore, and hamachi artfully arranged in a beautiful bowl. This fish was expertly fileted, clearly well-sourced, and, at just $24, a true value.
The menu here is huge. You can, and should, try the shrimp shumai fried dumplings, which are crispy and chewy and topped with a just-sweet-enough glaze. Four slightly charred rectangles of crispy rice, topped with spicy tuna and red tobiko on a disc of jalapeño, make for a great appetizer. There are noodle soups, fried rice, and teriyaki dishes. We liked the "Kobe beef-style" dinner platter—despite its ridiculous name, as there is zero chance we were getting Kobe beef for $16. Still, thinly sliced ribeye, richly seasoned with sesame soy, satisfied.
The bar is truly one-of-a-kind and, alone, worth a visit to Yumi in St. Paul. Inspired by a bar Switz visited during a ski trip to Hokkaido, in northern Japan, cocktails are made entirely with Japanese spirits. House-made tonic and apricot bring out the floral flavors of Roku Gin in the G&T. The Old Fashioned uses Tottori Japanese whisky, aged in bourbon casks. With Iwai Mars, Akashi, Suntory, and Nikka bottles behind the bar, this is a Japanese whisky and gin lover's paradise.
On pre-COVID visits, service felt like we were visiting a new restaurant. It took a while before anyone visited our table, and servers were still clearly learning all of the ins and outs of the menu. Yumi is using local fish suppliers and a Chicago distributor who provides fish for some of that city's best sushi restaurants. Quality matters in sushi, and Yumi is doing it right out of the gate.
Often we celebrate the chef-driven restaurants that serve food from the heart, food they want guests to love. But serving what customers want is no less worthy of celebration, if it's done with integrity and quality. Yumi leaves us full on both counts.
Yumi Japanese Restaurant + Bar
400 Selby Ave., St. Paul
651-207-6810
yumisushibar.com
Reservations
Online, via resy.com, or call
Hours
Monday-Thursday, 4-10 p.m.
Friday & Saturday, 4-11 p.m.
Sunday, 4-9 p.m.
Instagram Star
The green-tinted Honeymoon roll check
Facebook Comments