Bread snobs hate focaccia. I know, it's ridiculous, right? Part pizza dough, part crusty sandwich bread, focaccia is a high-gluten bread that is extremely versatile.
Enter: Due Focacceria, a high-gluten restaurant that is also extremely versatile. Counter-service, small, built for take-out or delivery, it's equally delightful as a dine-in or patio experience. In many ways, Due is the prototype for the next generation of restaurants in Minnesota: old-school cooking married to new-school technology. You order at one of two touch screens, but there's also a full bar and a staff member roaming around to help people with the iPads or talk through some of the menu items.
The menu is built around focaccia, obviously, and Due's version is quite good. You can get a nice, hearty sandwich with sorrel pesto, prosciutto, and Grana Padano cheese—and you should. The carne sandwich is also excellent, with hot coppa (pork shoulder) providing a counterpoint to the fatty unctuousness of the mortadella.
Bring a group to dinner and get one of the share platters. We adored the smoked fresh fish platter: great light smoke on the fish, with wonderful punches provided by capers, olives, pickled veggies, and a bright lemon butter to spread on a focaccia slice. All this food for just $18.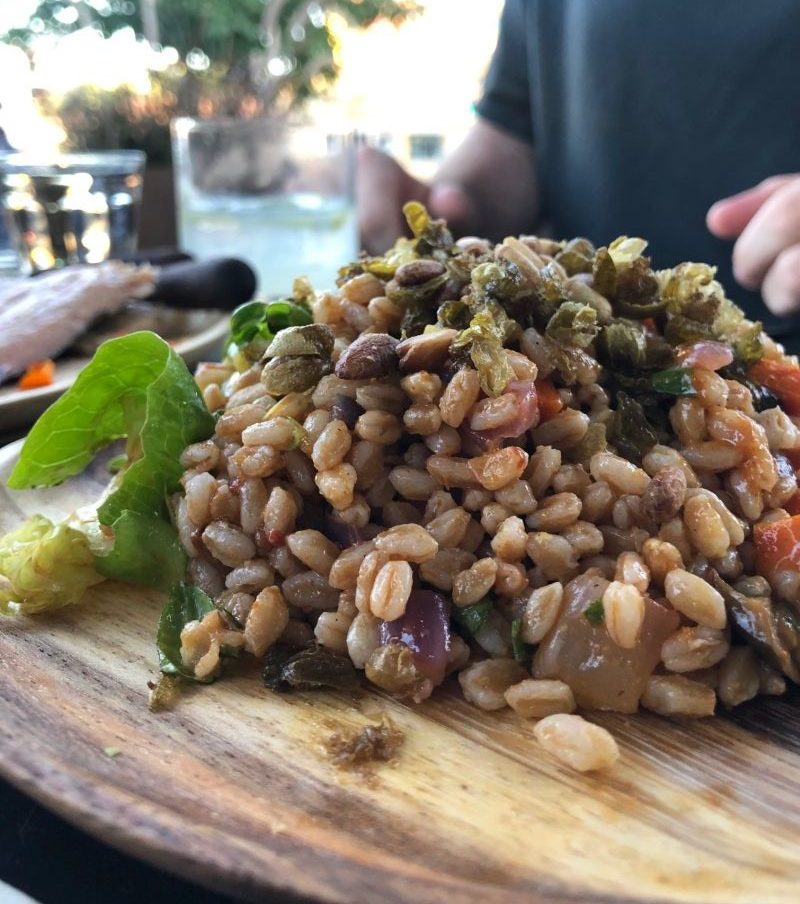 Both of the salads we tried were spectacular—the kitchen puts on an exhibition of contrasting textures. The Caponata salad, with earthy farro and roasted tomato vinaigrette, was a $10 bargain.
And don't miss the octopus salad, served in a bowl of fregola pasta balls and topped with crunchy pepperoni. I'm craving it right now.
Don't sleep on the cocktails, either: Italian-inspired, with lots of bitter amaros like Campari, Cynar, and Cocchi. You can also find light and sweet cocktails, like a Dry Prosecco Spritz and a Cappelletti Spritz. I'm more bitter than sweet (as you probably know) and gravitated toward the Perfect Negroni and the Sbagliato. All cocktails are just $10.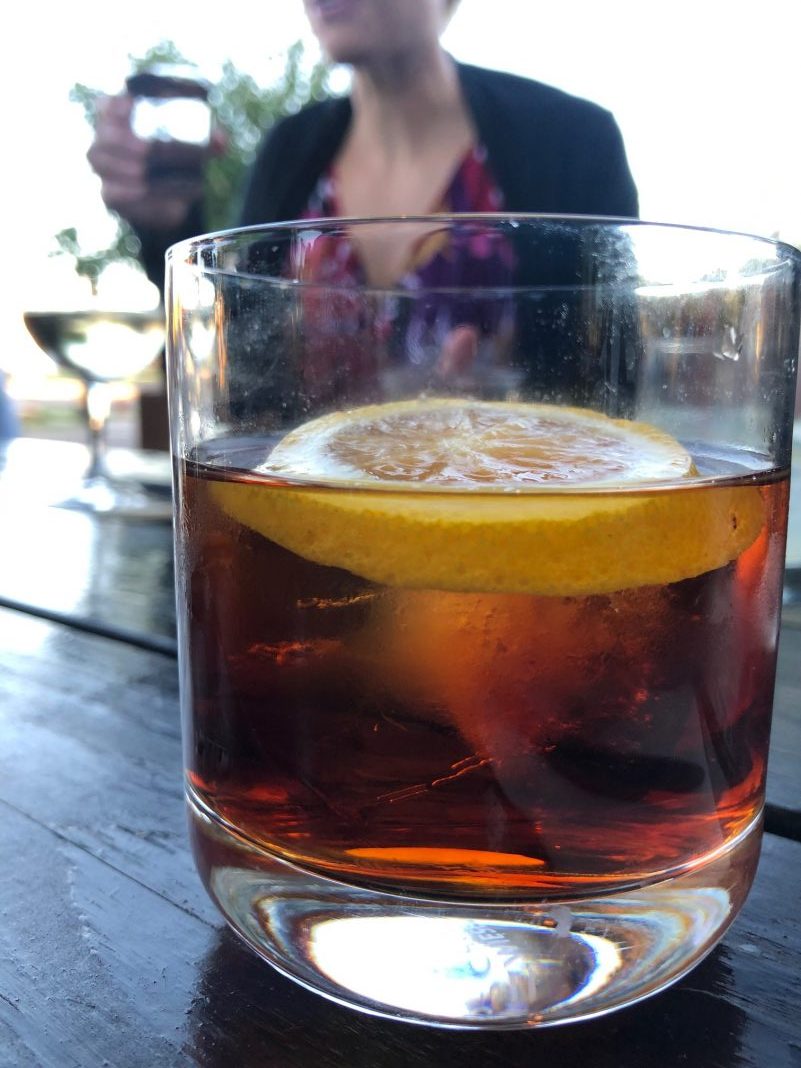 Now, I didn't love the pizza. It's more like a foccacia flat bread, and I found it a little dry. There's no sauce, really—the fennel sausage had smoked mozzarella and kale for just $5.
On a very busy Thursday night, we had our full order in about 20 minutes. Due is small (30 seats inside, 40 on the outdoor patio), but Mac-Groveland residents, I am officially jealous. It's a winner.
Due Focacceria
475 Fairview Ave. S., St. Paul
651-493-8735